Visit Kufri in Shimla Tour Package
Posted On October 30th, 2022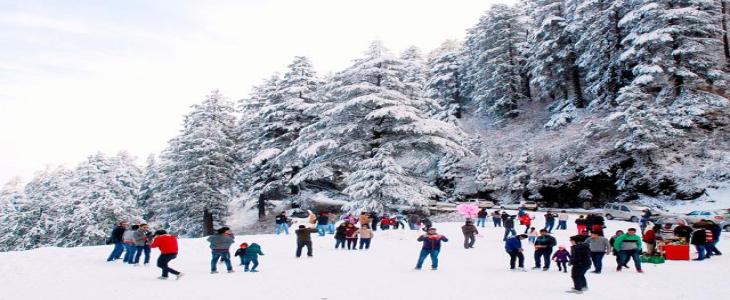 Himachal is a loved destination among tourists, and it never lets you down with different beautiful places. Shimla is one of the popular hill stations in Himachal and is famous for honeymoon booking and adventure experiences. This vibrant town is full of exciting places to visit, and you can't leave Shimla without visiting Kufri, which is just 15 km away. 
Kufri is a quaint hill station gaining a lot of popularity among tourists. Its snow-capped mountains, hiking trails, and tranquil places make it a complete Shimla Kufri tour package, which is exciting and peaceful. 
Explore Kufri in your Shimla trip
Shimla itself is a beautiful destination; however, you can make your Shimla holidays even more vibrant by including Kufri in your plan. Plan for Shimla Kufri tour package and explore the best of Himachal Pradesh.
There are excellent stay options in Kufri that will make your trip relaxing. From budget-friendly to luxurious villas, Kufri has it all. Also, for adventure freaks, there is camp side stay where you can star gaze and enjoy the beauty of Himachal. For a hassle-free experience, book a complete tour package. The best one is the Shimla Kufri tour package because it includes everything to entertain all age groups.
Best places to visit in Kufri
Himalayan Nature Park
This park is for people who want to soak in nature and enjoy watching wildlife. Full of greenery, Himalayan Nature Park is a gem of Kufri.
You can spot different species of birds and barking deer, blue sheep and many other rare animals in this nature park. When on Shimla Kufri trip, don't miss the chance to spot some of the rare bird species and animals in this nature park.
Entry cost: Rs 10 for children and Rs 20 for adults (per person cost)
Timings: 10:00AM to 5:00PM
Fagu
If you have a plan for Kufri trip in the summer, then including Fagu in your itinerary is a great idea. Located in a high elevated area, Fagu is perfect for summer days.
Its overall landscape includes cedar trees, lush greenery and apple orchards, making it an ideal destination for honeymooners.
Entry cost: Free
Timings: Anytime that is comfortable for you
Mahasu Peak
If you want to experience adventure in your Shimla Kufri tour package, you can include Mahusu Peak in your itinerary. The trekking trail of this route is difficult, and the only way possible to reach here is by riding on a horse.
The exclusive view from the peak is worth all the time. And the Naag temple at the top is the prime attraction of Mahasu Peak.
Entry cost: Rs 600-650 for a horse ride
Timings: Before sunset
Green Valley
As the name suggests, to witness the greenery of Kufri, spend time at Green Valley. Snow blanket all over in winter and greenery in summer is the speciality of Green Valley.
The fresh air splashing you and the yaks gazing around will make you feel close to nature. You can also book a cottage here to feel the real vibe of nature.
Entry cost: Free
Timings: 6:00 AM to 6:30 PM
Kufri Fun World
One of the best places for your kids and people who love rides is Kufri Fun World. There are more than twenty exciting joyrides at this amusement park.
You can also try the bungee trampoline, go-karting and other fun activities here. Isn't it perfect for a day full of entertainment and adventure?
Entry Cost: The entire package costs between Rs 500 to Rs 799 per person
Timings: 9:30 AM to 6:30 PM
Best Time to Visit Kufri
October to March is the best time to visit Kufri. However, if you want to avoid extreme cold climate, then April to June is your time. According to the weather suitable to you, plan your Shimla and Kufri trip.
Snowfall time in Kufri
Are you looking forward to feel the snow blanket in Kufri? Well, then plan your trip from mid-December to February.
Number of days to explore Kufri
You can plan 2-3 days trip to Shimla and keep one day to explore Kufri. 1-2 days is enough to explore Kufri.
Include the following places and consider our tips when you plan your Kufri trip. For a top-rated experience, you can book the Shimla Kufri tour package with Japji Travel. We help you soak in the evergreen beauty of Himachal Pradesh with comfort and best budget in the market.
FAQs
What is so exciting about Kufri?
The pleasant weather, stunning landscape, adventure activities, nature, and wildlife, make Kufri exciting. 
Is Kufri good enough to travel with family?
Yes, it's a perfect place to enjoy family time if you love nature. 
What are the adventure activities in Kufri?
You can try Paragliding, Heli-Skiing, Ice Skating, Ziplining, River Rafting, Rock Climbing and Tobogganing when in Kufri. 
---
---
STAFF'S PICKS &
Related Posts