Best Honeymoon Places in India for a Perfect Romantic Trip
Posted On June 2nd, 2023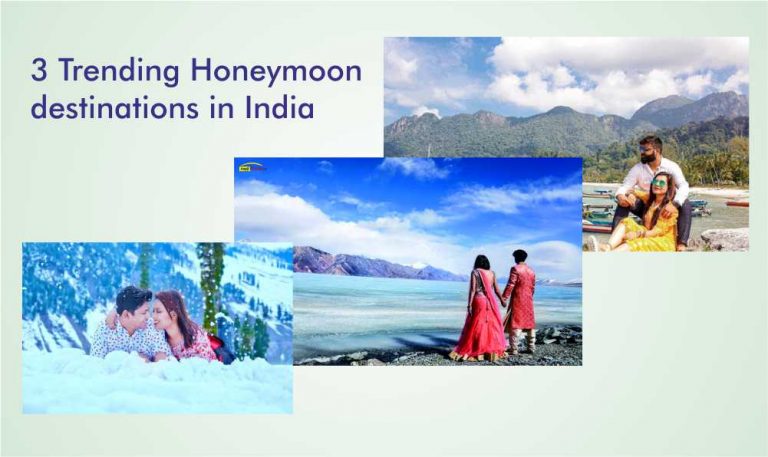 Weddings involve many tasks, and choosing a honeymoon destination is a crucial decision. Several top places can make your post-marriage vacation unforgettable. Are you wondering which places in India are the perfect for your honeymoon? Don't you agree that a honeymoon becomes even more enjoyable when spent on an island or by a beach? Picture yourself watching sunsets, indulging in beachside dinners, and stunning views. Get ready to feel the gentle breeze, and stay in luxurious resorts. Doesn't it sound like the perfect getaway?
In this article, we are going to brief you about the Best Honeymoon Places in India for a Perfect Romantic Trip.
The 3 trending honeymoon destinations in India
1.Sonmarg:
If you are not able to visit Switzerland, do not worry! You can still have a wonderful time with your loved one. Book a holiday package to Manali! It is one of the most beautiful honeymoon places in Himachal Pradesh.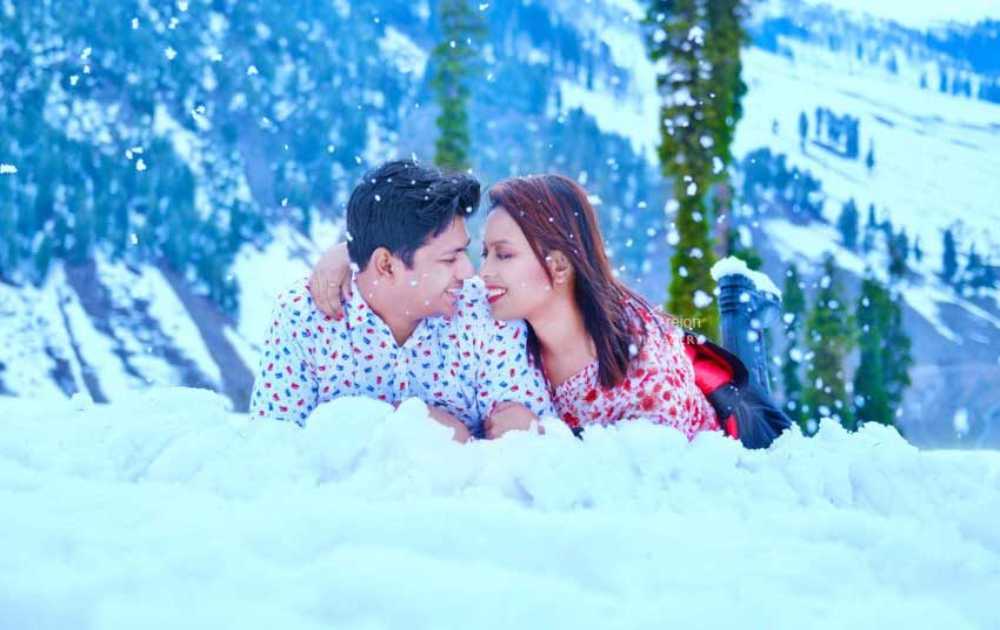 What is there to do and when is the good time to travel?
The nearest airport to Sonmarg is 2 hours and 45-minutes' drive from Srinagar Airport.
You must check out the Thajiwas Glacier
You will be thrilled by the white water rafting in Baltal and check out the Kashmir Great Lakes Trek.
The best time to visit is from May to October, when the weather is great for a memorable trip.
2. The dreamy Ranikhet:
It is an ideal place in Uttrakhand. It has beautiful natural surroundings. It provides a perfect backdrop for a weekend gateway in the hills. Do not miss to explore the English trees and enjoy romantic walks. Also, immerse yourself in the tranquil atmosphere of this place.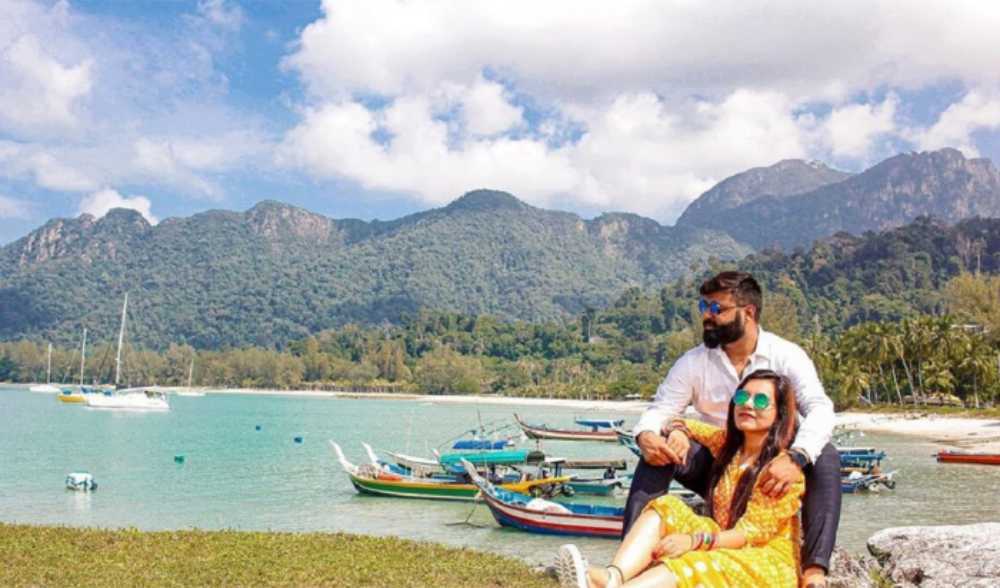 What is there to do and when is the best time to travel?
The nearest airport is Pantnagar Airport.
You will surely enjoy the activities and admiring the views of the Himalayas. Explore the meadows and go shopping. You must visit attractions like Rani Jheel, and religious sites.
The recommended time to visit is from October to July.
3. The Leh-Ladakh trip:
It offers an exciting and unique honeymoon experience. With its landscapes and endless romantic possibilities, it's heaven on earth. Do you admire the sight of a color-changing lake? Or are you looking for adventure, then this is the perfect destination. The nearest Airport: Leh Kushok Bakula Rimpochee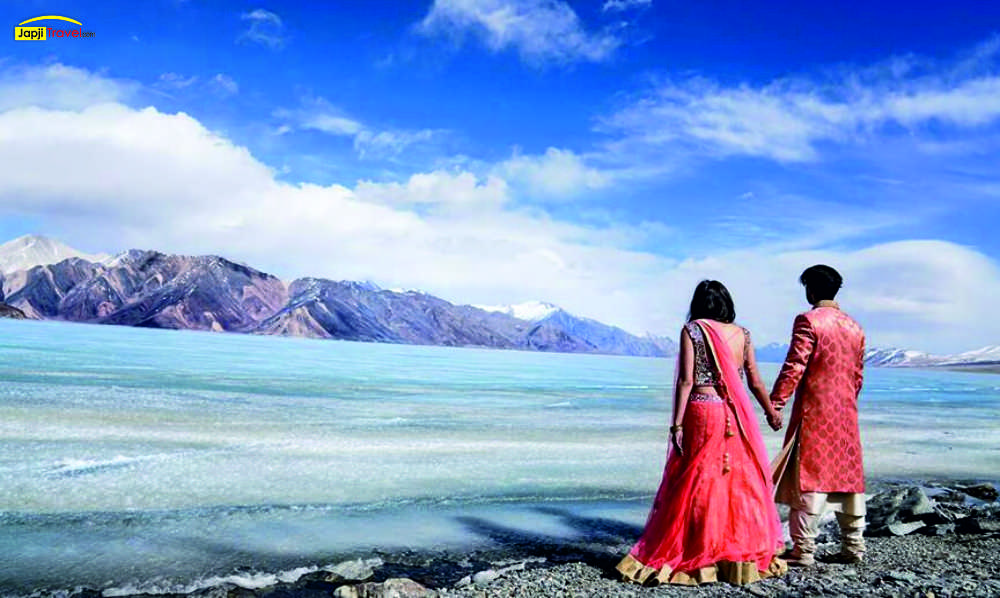 What should you do and when is the best time to visit?
Do you enjoy sleeping under the stars? If yes, then you must try once. You must join a camel safari for an unforgettable experience.
You are going to find peace at Shanti Stupa. Do not forget to explore the beauty of the stunning Zanskar Valley.
The best time to plan a trip is between April and June and September and October.
| | |
| --- | --- |
| What are the 5 best honeymoon places in India for a perfect romantic trip? | Description |
| Andaman & Nicobar Islands | It is a romantic beach destination. They are known for their turquoise waters and white beaches. Visit Corbyn's Cove beach, North Bay Island for an unforgettable honeymoon experience. You must travel in December to March |
| Srinagar | Isn't it the perfect honeymoon destination with its beauty and amazing Dal Lake? Honeymoon Season: April to September |
| Alleppey | It is a romantic honeymoon destination in India. It offers backwaters and charming houseboats. Isn't it exciting? We are sure yes. The Best time for a Honeymoon trip: October to February |
| McLeod Ganja | Isn't it wonderful to imagine escaping to a delightful café town in lower Dharamshala? We are sure you are ready for a retreat in the mountains. With its laid-back atmosphere, it provides the perfect setting for couples, don't you agree? You can visit in: October to June |
| Pondicherry | It is the 'little Paris' of India, a romantic and artistic city. It is a spiritual experience for couples seeking a romantic getaway. You should visit in: October to March |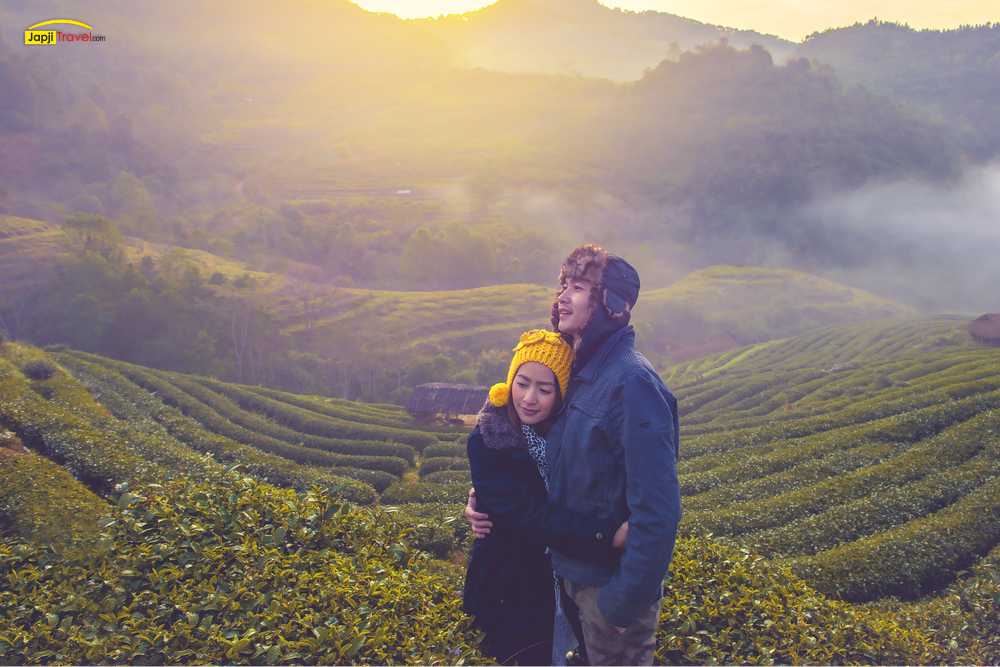 We know it's special. Isn't it?
What are the tips to remember? To plan a perfect honeymoon, conduct thorough research, and set a realistic budget. Also, get travel insurance. Moreover, consider weather conditions, and plan surprises. Have you started planning?
Conclusion:
India offers a wide range of romantic honeymoon cities to choose from. Everyone has a choice to experience beautiful backwaters, stunning landscapes, and beaches. With so many options available, which type of destination appeals to you the most? Remember to plan ahead, consider the best time to visit, and make the most of your romantic getaway. 
FAQ's
Do I need to hire a travel agent for honeymoon planning?
Yes, a travel agent can provide valuable assistance for your honeymoon planning.
What essential items should you pack for your honeymoon getaway?
Pack essential items like clothing, and travel documents. Also. Electronics, medications, and accessories for your honeymoon getaway.
---
---
STAFF'S PICKS &
Related Posts