Top 10 Things That People Should Do In Delhi
Posted On May 9th, 2020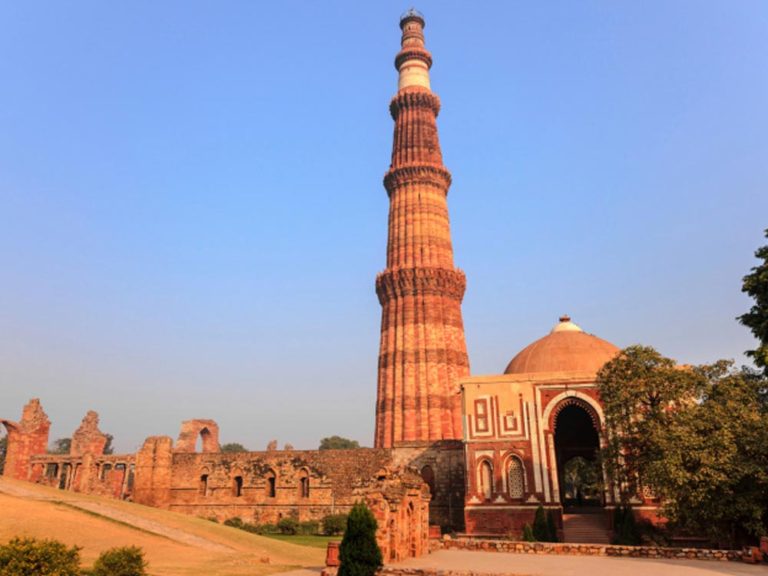 What do you get when you mix a rich culture, diverse history and wholesome experience? Delhi. That's right! Delhi, which is located in the northern region of India boasts a blend of historical exemplars as well as modern marvels. The land over the centuries has witnessed several governances, from the early Chauhan dynasty to the medieval Mughal emperors and then the British colonization. Each of these eras has left back timeless gems that modern Delhi can cherish and ponder over.
Okay, so now that you have added the land of the fantastical into your bucket list, you must be wondering want are the Best Things to Do in Delhi?
Don't worry we have got your back. Here are the Top 10 things to do in Delhi:
Red Fort
The Red Fort is the remnants of the Mughal ideology and architecture. This towering fort was built as a residence for the Mughal emperors when Emperor Shah Jahan shifted his capital from Agra to Delhi. The glaring red of the fort is actually paintwork done by the British to preserve it. Red Ford was initially a mixture of red and white limestone.
India Gate
Also known as the Delhi Memorial it serves as a memorial to the soldiers of the British Indian Army who died during the wars between 1914 and 1921. It was constructed under the British rule and is still used to commemorate soldiers and war veterans who have sacrificed their lives for the country. The place gets an extravagant look when it is illuminated by floodlights and fountains.
Qutb Minar
This UNESCO heritage site is a marvel to behold. The landmark was built by Qutab-ud-din Aibak in 1193 as a statement of his victory against the previous Hindu rulers. If you are wondering what the inside of a 73-meter high pillar looks like, then you are in luck as there is a 379 step spiral staircase inside it. Just make sure to keep your step tracker on.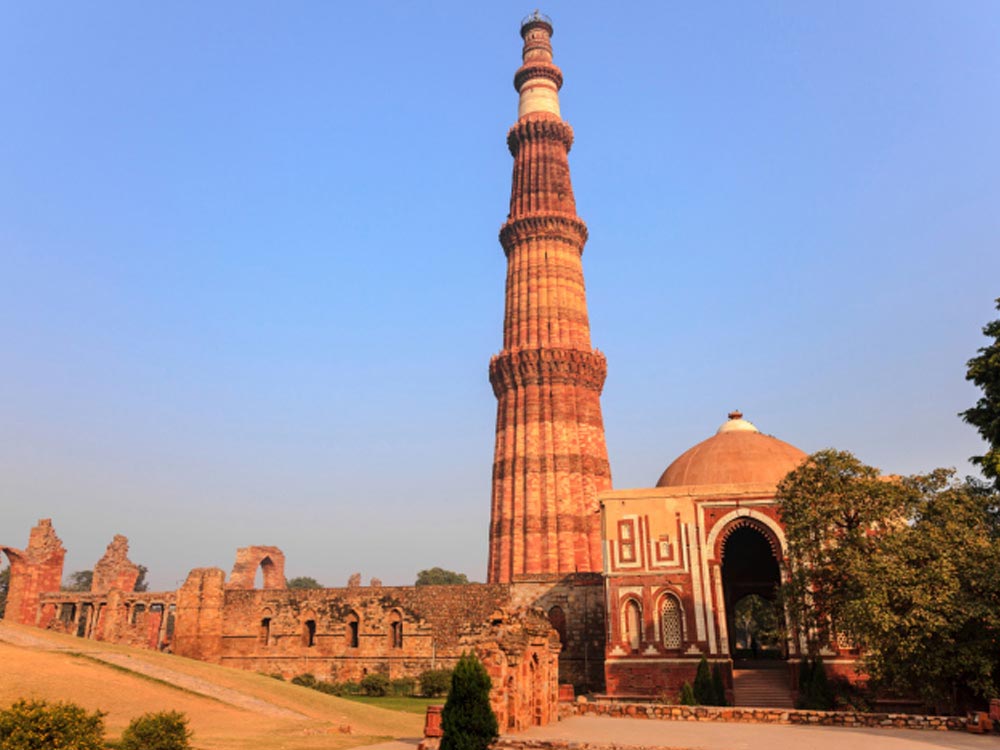 Jantar Mantar
If you always found it difficult to read the time on those tiny watches, then you have come to the right place. JantarMantar is an enormous sundial that is accurate to half a second. This was one of the five that was constructed by Maharaja Jai Singh II of Jaipur, the other four were scattered in different regions of north India.
Chandni Chowk
Sugar, spice, and everything nice! This bustling market place has been around for many centuries selling commodities to traders and merchants within and outside the country. The name Chandni refers to silver in Hindi since it was a popular destination of silver merchants back in time, but these days everything from food, jewelry, apparel, etc is available here. This is a famous place on your Delhi Sightseeing Tour.
Paranthe Wali Gali
Your food senses will tingle as you pass through the valley of Paranthe. Located within ChandniChowk, the area is famous for the different varieties of paranthas that are served. Paranthe is a layered flatbread that is made with flour and is generally served with dips of assorted vegetable curries.
Qawwali's at Nizamuddin
The Nizamuddin Dargha is a type shrine built by Khwaja Nizamuddin Auliya from 1238 – 1325 CE. Besides the ravishing beauty of the shrine, the place plays traditional Sufi music on Thursday evenings. Each note has the power to reveal a spiritual and meditative aspect of life.
Delhi Zoo
A 176-acre land filled with various species of flora and fauna. The Zoo houses animals like lions, chimpanzees, hippopotamus, hyenas, zebras, Crocodiles, Cobras, and birds like Emus, Peafowls, Grey Hornbills, Barn Owls, etc. Each of the animals that are present here is kept in specific environments with good caretaking.
Kunzum Travel Cafe
The best way to travel to a new place is with more travelers and the Kunzum travel cafe has got plenty of them. This cafe has casual music sessions, talks by writers, producers, and other creative people. The best part is you pay what you feel like for the coffee here. Make those side quests even more adventurous when you plan them with like-minded people here.
Rail Museum
When the British left India, they did take a lot of things with them, but at the same time, they have also left a lot of things. The railways' system was a big part of British rule and this museum is dedicated to showcasing this mechanical machine. The museum has coaches, diesel, electric, and steam engines and most of which are ridden worthy.
Visit All These Popular Tourist Attractions of Delhi with the Assistance of Japji Travel
It might be a time-consuming process to systemize your tour and incorporate all the Things to Do in Delhi. This is where the Japji Travel comes into play, a company that strives to make your travel experience the best. From the start to the finish, we will assist you in every step; hotel booking, itinerary planning, car rental, etc. are all just a day's work for the company. Besides Delhi Travel Packages, we cater to tourism and travel to most of the places in India. You can select your tour as per destination, duration, or type and we will handle the rest.
So for affordable and reliable Delhi Tour Packages, head on over to Japji Travel. We have satisfied the needs and requirements of thousands of tourists and travel enthusiasts from all corners of the country. Avail premium packages at reasonable rates only with the assistance of the expert travel company. Get in touch with us today.
---
---
STAFF'S PICKS &
Related Posts