Tartelet Festival In Odense
Posted On November 1st, 2022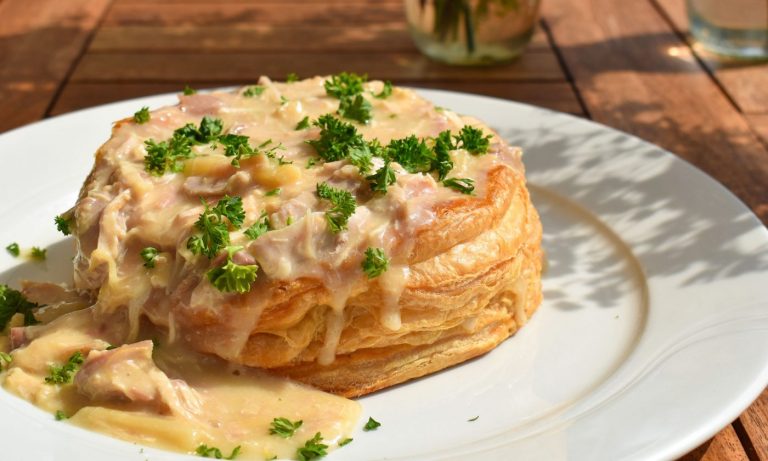 Odense is the third biggest city in Denmark
Odense, Certainly the most beautiful city. Denmark is known for its historic charm. And Odense is one of its gems. Odense is filled with History, culture and exotic food experiences. You can start your day at Munke Mose Park. Furthermore, it's an open-air space. Especially surrounded by water bodies. 
How about witnessing some history? Undoubtedly, the old town in Odense is the answer. Basically, you will get acquainted with the Medieval era. The houses are made up of colourful cobblestones. Which is undeniably very attractive. The well-preserved old buildings speak lots of history. Especially, the history of middle age.
Odense is the birthplace of incredible writers. Particularly, Hans Christian Andersen. Known for fairy tale stories as well as poetries. At the present time, his house is a museum. Hence, you should not miss it. Not only 32,000 findings but also his work evidence. Witness the charm of literary legend. Indeed, the most revered one.
Odense gives an incredible culinary experience. Exploring food is equally important as history. In Particular, you must visit Arkaden Odense and Storms Pakhus. Specifically, you must try our wine and coffee bar. Surely, you need to try some traditional food here. Also, you will find many creative workshops too.
The city is filled with medical charm.
Perfect picture city.
Home to incredible writers.
Best culinary experience.
Odense is the perfect Danish experience
Odense has strong Viking history. Especially, the nordic iron age and Viking age. Altogether, through the fortress, you can witness. Besides, several artifacts have been discovered too. Also, since it's famous for cycling, you must go for it. And shop at flea markets. We especially recommend The Red Factory, Veras Market Odense. 
Chocolates are quite significant in Odense. Surprisingly, Odense is the largest chocolate brand. Especially in the Scandinavian countries. You must grab a bar of Odense chocolate. Also, you can buy dark chocolate sauce. Which is perfect for ice cream and desserts.
Explore the Viking Nordic history.
Go cycling.
Grab authentic chocolate bars.
Explore the historic fortresses.
Celebrate Tartlet Festival like local
Danish sweet delicacies are coupled with culture. Danish tarts and pastries are the best in the world. Indeed, Danish tarts and pastries over anything. Especially, the tint of cinnamon, hazelnut, and marmalades is for the win. Danish bread or sweet delicacies have other names too. Such as, wienerbrod or Viennese bread.
Basically, Danish pastries include snegl which is a cinnamon roll-style pastry. Likewise, we have Spanbauer which is a pastry with custard cream in the middle. Also, a pastry with remonce in the middle and poppy seeds all over the top. Sounds fancy right?
Undeniably, the Norwegian celebration will swoon over. Especially, with the traditional Danish bakery. Named, drommekage which means dream cake topped with dark sugar. The Tartlet festival special is fastelavnsboller which is a cream-filled bun. And it's quite delicious.
Danish tartlet is a must-try.
Many variants are available.
Monthly specials.
Customize your own toppings.
The crispy Tartlet festival is the oldest
Surprisingly, the Odense tartlet festival is the oldest and largest in Denmark. The Odense tartlet festival happens once a year. Basically, it's a folk festival. Where 13,000 tartlets are served to 1360 audiences. Also, you must reserve your seats beforehand.
Specifically, this tartlet festival is sponsored by Johnny Reimar. Also, Dario Campeotto, En Lille Pose Stoj, Ulrik Kehman & the crispy tartlets.
The reservation ticket includes many things. Not only 13,000 tartlets on the table but also 8 hours of entertainment. Also, a wardrobe is provided too. Above all, you must be aware of the timings. Generally, the door opens at 5 pm and the party begins at 6 pm. Usually, it goes on till 1 am.
Moreover, this tartlet festival is a deep-rooted Danish tradition. You must try Danish pancake balls. Which is topped with powdered sugar or jam. Also, the strawberry tart is a must-have in Odense. It's soft and tastes vintage, and is crispy.
Largest tart festival.
Making reservations is important.
Note the opening and closing times.
Experience tenderness.
Odense has a Beer culture
It is said that beer brings people together. Certainly, you can see the beer culture. Beer is a tradition in Odense. In fact, their beer culture festival is also celebrated here. Altogether the whole city is filled with beer.
As a result, you can try 200 different types of beer. All the Beer enthusiasts gather here. The Odense beer culture began in 2003. And since then, it has continued. All in all, it's a good time to gather with friends and family.
Beer culture.
200 types of Beer.
Beer tasting activities.
Family and friends gathering.
The modern culture of Vikings
Odense is greatly influenced by Viking tradition. Many customs are followed today as well. Especially, the celebration of old historical festivities. Additionally, honouring the Viking ancestors is important here. Furthermore, it is done every year.
Especially, during the festival days. People dress up in historical costumes. Not just history, but perfect modernism is here too. Moreover, cooking is a very important culture here. For that reason, there are recipes for popular dishes. Which is unchanged for the past hundred years.
Also, do buy some handmade souvenirs. Traditional locally handmade kinds of stuff are the best. Basically, some are made from eggshells, beechnuts, wool and fur. December is the highlight of Odense. Above all, Vikings have a history of Yule celebration in January. As a matter of fact, it is all interrelated.
Viking Tradition.
Old historical festivities.
Unchanged Recipes of the past.
Purchase handmade souvenirs.
Experience Hygge in Odense!
Frequently Asked Questions.
Q1. What is Odense known more about?
Ans: Odense is known for its history, museums, cycling culture and Dutch sweets.
Q2. How to visit Odense?
Ans: Odense is 167 km from Copenhagen. It takes 1.5 hours by Train from Aarhus.
Q3. When is the Odense tartlet festival celebrated?
Ans: Odense tartlet festival is celebrated in October usually.
Q4. What is the best dessert to try in Odense?
Ans: Danish pastries cinnamon roll-style pastry filled with custard cream.
Q5. What is the best time to visit Odense?
Ans: Between October to February.
---
---
STAFF'S PICKS &
Related Posts