Nagaur Festival at Nagaur
Posted On January 26th, 2023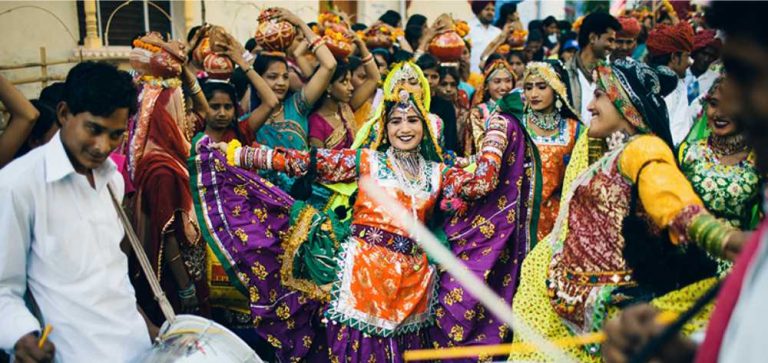 Hidden gem of Rajasthan
Naguar, maybe for some of you it's the first time to hear. The centre of Rajasthan is where Nagaur is situated. Also, Nagaur is the fifth largest district of Rajasthan with 12 tehsils. Additionally, Nagaur has a rich history. Especially the mention in Mahabharata. It is specifically located in the Northwestern Marwar region of Rajasthan. It is an area of the Thar desert. 
Furthermore, during the time of Mahabharata, this city was called as "Jangladesh". Also, formerly Nagaur fort has a lot of history with wars and Battles. Indeed it is a living testimony of great battles and kings. Nagaur fort is the pride of this city. Even after so many fierce battles, the fort is still standing tall. And it is the perfect example of Rajput- Mughal architecture. 
Offbeat destination.
Historical significance.
Testimony of battles and victories.
Mesmerizing architecture.
Historical significance in Nagaur
Well, without any doubt Naguar has multiple things to offer. Starting from traditional celebrations to historical testimonies. Especially, when you are in Nagaur first place you need to visit is Nagaur fort. Secondly, you must experience Ladnun the epi-centre of Jainism here. You will be stunned to see the spiritual values of non-violence. Also, it is the centre significant for spiritual purification. 
Thirdly, move to Khimsar fort. It is a 500-year-old fort on the edge of the Thar desert. Chiefly it is known because the Mughal emperor Aurangzeb used to stay here. Currently, it has been transformed into a modern hotel palace. Fourthly, you must visit Kuchaman city. Especially Kuchaman fort is quite significant here. It is known for artistic wall paintings. Not only that but also a unique water harvesting system too. Now it s used as a luxurious hotel with amenities.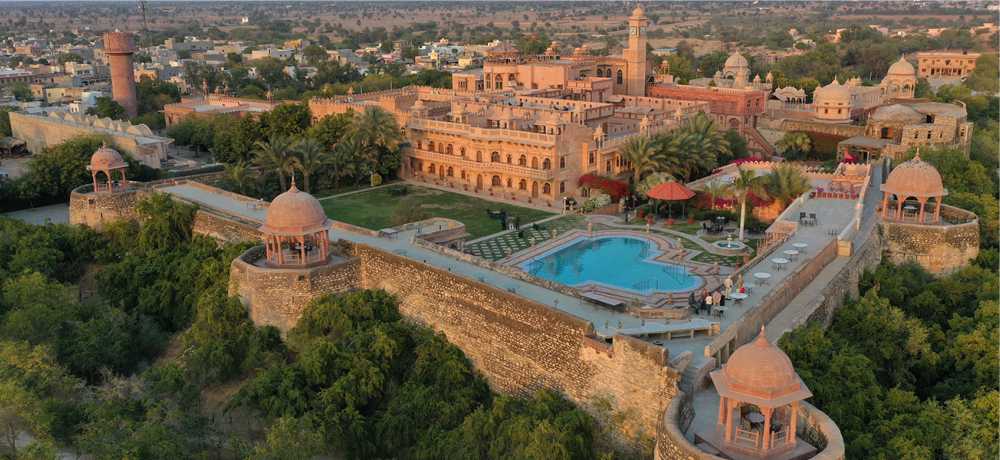 Also, Nagaur has a UNESCO cultural heritage conservation centre. This palace has some major art and artefacts including traditional furniture. Which is only available in the fort. Lastly, you must also experience the culmination of the Pashupati Nath temple. As well as bade peer saheb Dargah. Nagaur has great religious significance too.
Visit Nagaur fort.
Explore Ladnun.
Witness the beauty of the Khimsar fort.
Experience Kuchaman fort.
Nagaur festival in Rajasthan
The Nagaur Festival is organised by the government of Rajasthan. Basically, it is the second-largest cattle fair in India. It is the best time to witness the rare livestock as well. Traders from different parts of the country gather here. Especially, in this castle fair more than 75,000 camels, horses, as well as bullocks, are traded. 
This Nagaur Festival has a history of its beginning with the jodhpur dynasty. Interestingly, it is considered a rare opportunity to witness rural Rajasthan. Besides, the scenes are completely non-commercialised. You must experience the rustic and raw charm of this part of Rajasthan too. It is generally a four-day event.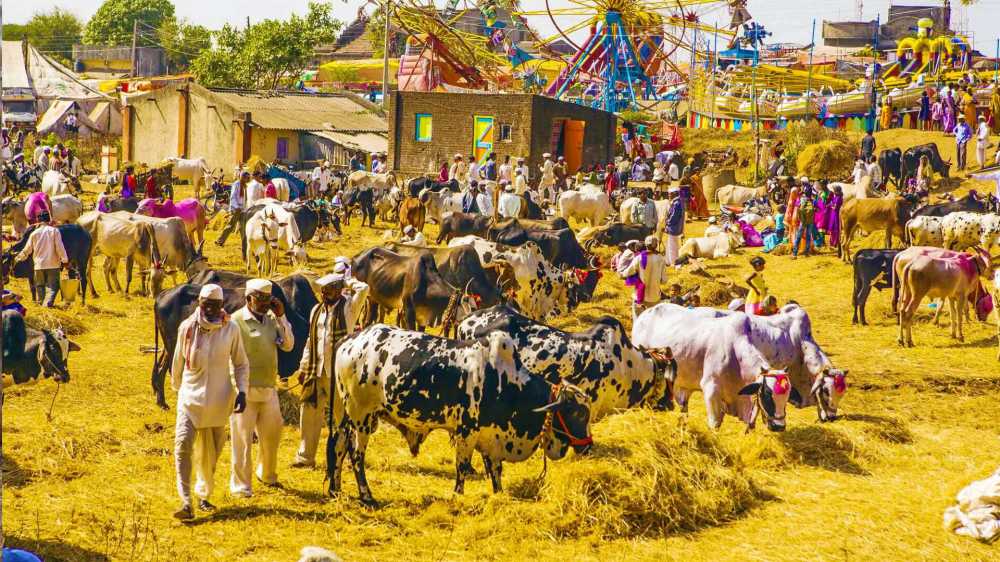 This year in 2023, the Nagaur Festival is scheduled from 27th January 2023 to 30th January 2023. Meanwhile, you can also call it an alternative to the Pushkar fair. Nagauar Festival should be on your bucket list especially if you are an animal lover. The cattle fair Ramdeoji is another name for it. Hear the loud bastions of Traders with authenticity.
Second largest cattle fair.
Fair organized by the Government of Rajasthan to boost rural tourism.
Experience the rawness.
Mark the dates for 2023.
Things to do in Nagaur
Well, Nagaur is more than a history-buff place. Meaning, a much more deep-rooted culture. Also, the perfect place to highlight and make unique social media content. Make sure to visit the Deepak mahal. It is known for its marvellous structure. It is located in Bhandriyon ki Gali and the timings are 9 am to 5 pm. One of the most instagrammable places.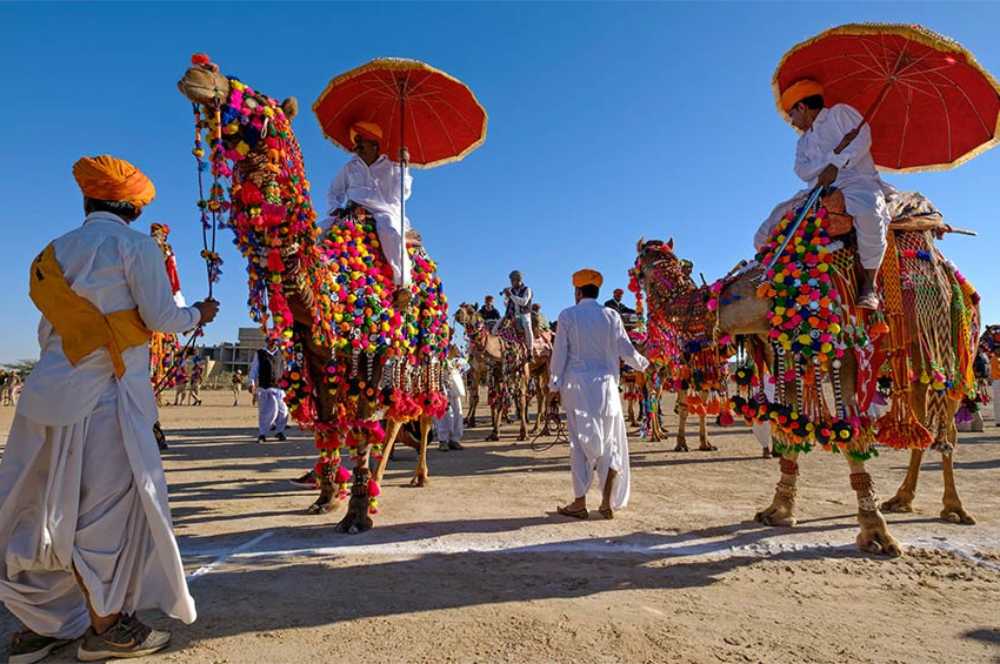 Visit the Amar Singh cenotaph. Yes, not just Jaisalmer but Nagaur has especially cenotaph regions as well. Also, Nagaur is the birthplace of the famous princess and poet Meera Bai. also, you must not miss the locally handcrafted accessories. Before ending your Nagaur trip make sure to shop. You must buy some authentic handcrafted wooden items as souvenirs to cherish.
Explore the deep-rooted culture.
Visit Deepak Mahal.
Explore Amar Singh's cenotaph.
Not to forget local shopping as well.
Frequently asked questions
Q1. Why is Nagaur famous?
Ans: Naguar is famous because of its Historical significance.
Q2. When is the Nagaur festival in 2023?
Ans: This year in 2023, the Nagaur festival is scheduled from 27th January 2023 to 30th January 2023.
Q3. What is the best time to visit Nagaur?
Ans: The best time to visit is from November to march.
---
---
STAFF'S PICKS &
Related Posts