Kerala – an ideal dream destination amidst nature
Posted On September 8th, 2023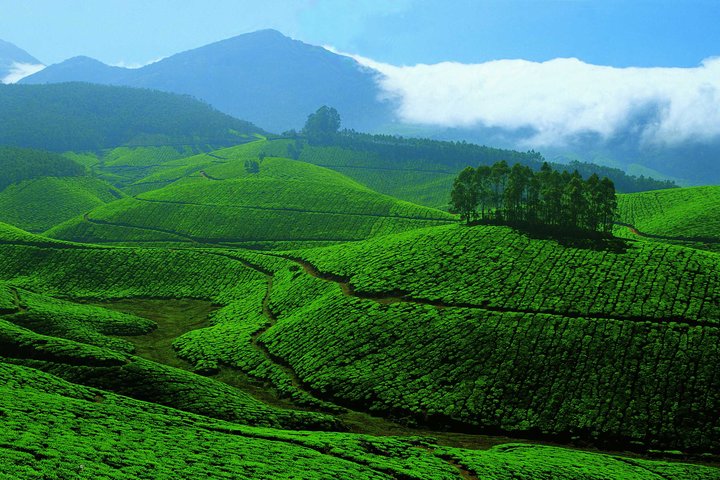 Full with attractions and beautiful scenery, Kerala is an ideal dream destination amidst nature and is counted as God's own country. As you visit these best places in kerala, it is easier to understand how aptly it has been nicknamed.
Some of the best Places to Visit in Kerala include Pallivasal, Kovalam, Kundala, Kottayam etc. Here, we bring you the most exotic locations in Kerala where you must visit on your Kerala trip.
Wayanad
Located in the north-east of Kerala, Wayanad is on the high altitudes of majestic Western Ghats is one of the best place to visit in Kerala. The majestic charm of nature is in itself one of the reasons why any luxury vacation can be planned at Wayanad. But it still is one of the least explored areas of Kerala. Meenmutty Falls a three-tiered waterfall with a height of 300 metres is located in Kalpetta which is a must see if you are visiting Wayanad.
Kozhikode
Also known as Calicut, Kozhikode is in the southwest coast of Kerala and shares its borders with Kannur. As per the legend, it is here where Vasco da Gama landed and among the territories ceded to the British East India Company by Tipu Sultan of Mysore. Apart from being the City of Spices, it is also famous for Thusharagiri Falls, Kuttiyadi Dam and Sea port. Some of the temples and mosques are equally engraving to see when in Kozhikode.
Thrissur
Aptly called the cultural capital of Kerala, Thrissur city is situated at the central of in Thrissur District. The city host many cultural, spiritual and religious festival of the state, of which Thrissur Pooram festival is the most vibrant festival. Puli Kali, or popularly known as Tiger dance is one of the most popular folk art performed here during Onam festival which is worth experiencing.
Munnar
One of the most famous hill stations in Kerala, Munnar is located at the confluence of the three rivers Madhurapuzha, Nallathanni and Kundaly. It is the major tea plantations region which is located on the Western Ghats range in the Idukki district. Through the canopy of the dense forest and the green valleys, it is also rated as one of the best romantic honeymoon destinations in India.
Thekkady
Located in the famous the Periyar National Park, Thekkady is an idealistic romatic destination which is the home to a large number of Indian elephants,lion-tailed Macaques,Nilgiri Langurs, Indian bison and Bengal Tigers. Mullaperiyar Dam is situated around the area on the Periyar River is constructed over a man-made lake of Periyar Wildlife Sanctuary.
Alleppey
Perhaps no other place in Kerala is as famous as Alleppey. Alleppey is famous for the idyllic backwaters, and these backwaters are the most famous tourist attraction in Kerala. This is the reason why Alleppey is one of the ideal dream destination amidst nature in Kerala. You will find a rich birdlife here and houseboat stays are great for experiencing the rich culture and wildlife here. This serene destination in Kerala offers you a glimpse into the rich culture, stunning landscapes, and tranquil waterscapes, making it a popular tourist attraction.
Kochi
Kochi, a vibrant city in the southwestern Indian state of Kerala, is a melting pot of culture, history, and commerce. Known for its bustling port, colonial-era architecture, and vibrant spice markets, Kochi offers a unique blend of the past and present. Its picturesque waterfront, diverse cuisine, and thriving art scene make it a captivating destination.
Kumarakom
Kumarakom, a serene village in Kerala's backwaters, is a haven for nature enthusiasts and tranquility seekers. With its lush landscapes, scenic Vembanad Lake, and a network of canals, Kumarakom is famed for its houseboat cruises and bird-watching opportunities.
Varkala
In Varkala you will view high rugged cliffs line the shores of the Arabian Sea. It boasts pristine beaches, therapeutic mineral springs, and a vibrant beach town atmosphere. Janardanaswamy Temple is a very famous temple in Varkala. This mix of divinity and scenic beauty makes Varkala one of the most desirable tourist destinations in Kerala.
Periyar National Park
Lush green forests, waterfalls, incredible wildlife, lakes, river streams are the famous things that will attract you to Periyar National Park. Home to elephants, tigers, and various species of birds, it offers captivating wildlife safaris and boat rides on Periyar Lake.
Trivandrum
Trivandrum, the capital city of Kerala, is a vibrant cultural and administrative hub on India's south-western coast. This city is famous for its historic landmarks like Padmanabhaswamy Temple. Another famous attraction is the Kovalam Beach, and this beach has scenic shoreline and long expanse of sandy shores. The beauty of the Western Ghats make scenic panoramas, and you can relax here and spend some time among the immense natural beauty.
Guruvayur
Guruvayur, a sacred town in Kerala, India, is renowned for its historic Guruvayurappan Temple, dedicated to Lord Krishna. The temple's striking architecture and devotion-filled atmosphere attract devotees from all over, making Guruvayur a significant spiritual center in Kerala.
Thattekad Bird Sanctuary
Thattekad Bird Sanctuary is a haven for avian enthusiasts. Spread over dense evergreen forests along the Periyar River, it's home to diverse bird species, including the elusive Indian Pitta. Birdwatchers flock here to witness its rich avifauna, making it a paradise for nature and wildlife enthusiasts.
Kovalam
Kovalam, a coastal paradise in Kerala, India, is renowned for its pristine beaches and tranquil Arabian Sea waters. With its iconic lighthouse, Ayurvedic treatments, and vibrant nightlife, Kovalam is a favorite among tourists seeking a beachside retreat in South India.
Bekal
This coastal town in Kerala is very famous for the powerful and stunning Bekal Fort, set against the backdrop of the Arabian Sea. The serene backwaters, tranquil environs make Bekal a peaceful getaway in Kerala.
Kavvayi Backwaters
Kavvayi Backwaters, located in Kerala, is a hidden gem of natural beauty and tranquillity. This pristine backwater destination is known for its interconnected islands and serene waterways. It offers captivating boat rides, lush greenery, and a unique ecosystem.
Munroe Island
Munroe Island is a hidden paradise characterized by its intricate network of canals and lush landscapes. It offers an authentic and immersive village experience, with canoe rides through narrow waterways, homestays, and opportunities to witness traditional coir-making.
Vagamon
Vagamon, a serene hill station in Kerala, India, is a pristine haven for nature lovers. It's adorned with lush green meadows, pine forests, and rolling hills, providing trekking, paragliding, and picnicking opportunities.
Kasargod
Kasargod, a coastal district in Kerala, India, offers a unique blend of natural beauty and cultural diversity. It boasts stunning beaches, historical forts like Bekal Fort, and a rich tradition of Theyyam rituals.
Eravikulam National Park
Eravikulam National Park is a biodiversity hotspot in Kerala's Western Ghats. It's famous for housing the endangered Nilgiri Tahr and vibrant flora. The park offers captivating trekking trails, including Anamudi, South India's highest peak.
Vythiri
Vythiri, a tranquil hill station in Kerala's Wayanad district, offers a serene escape into the Western Ghats. Surrounded by lush forests, tea plantations, and waterfalls, Vythiri is renowned for its natural beauty and peaceful ambiance.
Conclusion
Kerala truly stands as an ideal dream destination nestled amidst the embrace of nature. With its lush landscapes, serene backwaters, vibrant culture, and warm hospitality, it offers a unique and unforgettable experience for travelers seeking an escape into the beauty of the natural world. Kerala is a dream come true.
FAQ
What is the price of the Kerala Tour Package?
Kerala tour package prices can vary from ₹20,000 to ₹1,00,000.
How many days of tour plan can I do for Kerala?
Kerala tour plans typically range from 3 to 10 days, allowing you to customize your visit based on preferences and interests.
What places can I cover in a 6-day Kerala tour?
In a 6-day Kerala tour, you can cover Kochi, Munnar, Thekkady, and Alleppey, and enjoy the backwaters and cultural experiences.
---
---
STAFF'S PICKS &
Related Posts