Helpful Advice to Travel in India
Posted On August 1st, 2022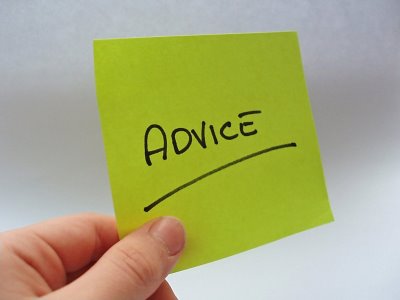 Useful Advice for India Travel
India can be a fantastic country for first-timers and foreign tourists. Indian culture is centuries old and every place here has a story that goes back to the earliest times in history. If you are new to India, you will hear exciting stories about these places. And believe it or not, there is always a mythological context to these places. New Delhi and Agra have a grand old heritage of Mughal rule. If you visit Rajasthan, you will get over-awed by the magnificence of its forts and the royal glory of its Rajput kings. Further up is the Himalayan hill stations of Himachal Pradesh and Uttarakhand. These offer the best scenery that you will ever find in India.
But while you are enjoying all these places, the charm of the place can carry you away. You can forget to pay attention to your belongings and many times, things and possessions can get stolen. So while you are in India, you have to be aware of the culture and unwritten norms that are prevalent here. This travel advice can be quite beneficial to you so that you can enjoy your holidays in India.
Dress according to the place
When you are traveling in India, stay alert and observe the clothing that people wear. You have to know that skimpy outfits are not welcome in India at all. Ditto for short dresses and open shoulders. In that way, India is more conservative in its outlook. But there is a reason. And that is because India is more of a spiritual and religious land. It is not necessary to cover your head when you are visiting a temple, but you should dress very conservatively. Don't show cleavage, legs, or shoulders, and put on a modest and traditional dress.
Know the country
India is a country where different regions have varied topography and seasons. If you are planning to visit cities in North India, the ideal season would be winter. But if you are visiting the hill stations like Shimla, Nainital, and Manali, then you should go there in the summer season. Peak tourist seasons can vastly vary in India. If you have no idea where to travel in India and which tour package to choose, then Golden Triangle Tour is your best option. This tour package is the most popular among foreign tourists, who want to see the top historical monuments in India in one single tour.
Local transport
You will opt to book a tour package that will take care of all your transport needs. You will get a sedan car with a driver for airport transfers and sightseeing tours. But when traveling great distances between cities will always pose a big problem. In that case, the train is the best mode of transport. You will also see rickshaws and buses on the road in big cities like Delhi, Jaipur, and Mumbai. If you are new to Indian roads, prepare to get awed by the way people travel. So if you have to catch a flight or board a train, then you can just reach the airport or railway station on time. Don't forget that the traffic can bog you down and so can the condition of Indian roads.
Learn to bargain like a pro
Bargaining can be a learning experience when you are in India. If you know how to bargain, then you should pick up some local words and get to know the nuances that will help you bargain in Indian bazaars. If you don't know how to bargain, head to those shops where the rates are fixed. A local can be of real help here, and they can guide you to the best shops. You can also compare prices for the same product at different places. You might get the same saree at higher costs in Delhi, but the same saree would cost less in Bangalore or Jaipur.
Understand Indian food
Indian food is very tempting in its texture, taste, and aroma. But at the same time, it is also true that your stomach cannot digest that extra dose of spices, oils, and ghee, especially if you are a foreigner. You should avoid those roadside stalls. Instead, go for restaurants and cafes that are popular with locals. Get to know the food they offer from friends who have been there. Eat freshly cooked food, and always carry your medicines with you. Have spicy food in small portions. Have plenty of water, and stay hydrated. Buttermilk is always a safe bet if you are traveling.
Learn local words
If you are alert enough, you can just learn a few local words like shukriya, dhanyawaad, Namaste. You can get away with basic English in large cities. But if you go to remote places and villages, then you can learn a few words like theek haI (OK), or garam chai (hot tea), or haan and naa (yes and no). These words are the most common words of expression in India, and no matter where you go, people will understand what you mean to say and convey. Maybe, you should also know some food items by their local names like khana (food), biryani (spicy fragrant rice), doodh (milk), and sharbat (refreshing Indian drink).
Credit card? Debit card? Or cash?
There are big cities like Delhi, Bangalore, Pune, Mumbai, and Jaipur where you will get to pay by credit card or use your debit card to shop. You will find an ATM even in places like Leh. But you should always have sufficient cash in your wallet. You will have to pay cash for visiting historical monuments and museums. You will have to pay in cash for local street food. If you are visiting villages in Rajasthan or offbeat places in Uttarakhand, then you will not find an ATM or a money transfer service. Withdraw at least INR 10,000 and even more from the ATM.
FAQ
What are the types of toilets in India?
You will find western-style toilets in most cities in India. But in small towns and villages, there are Indian toilets. Keep tissue roll, hand sanitizer, and paper soap sheets with you.
Is street food safe to eat in India?
Although street food is not safe to eat in India, cities like Delhi, Amritsar, and Mumbai are known for their street food delicacies. You can have street food only in popular places which are visited by tourists in all these cities.
Is it safe to use bottled water in India?
Most of the time, it is safe to use bottled water in India. Avoid tap water as it might not suit you. Also in villages and small towns, water might be hard and the taste might be different. You can safely drink bottled water from reputed brands.
---
---
STAFF'S PICKS &
Related Posts