Exciting Things To Do In Himachal On Your Next Long Weekend
Posted On September 7th, 2021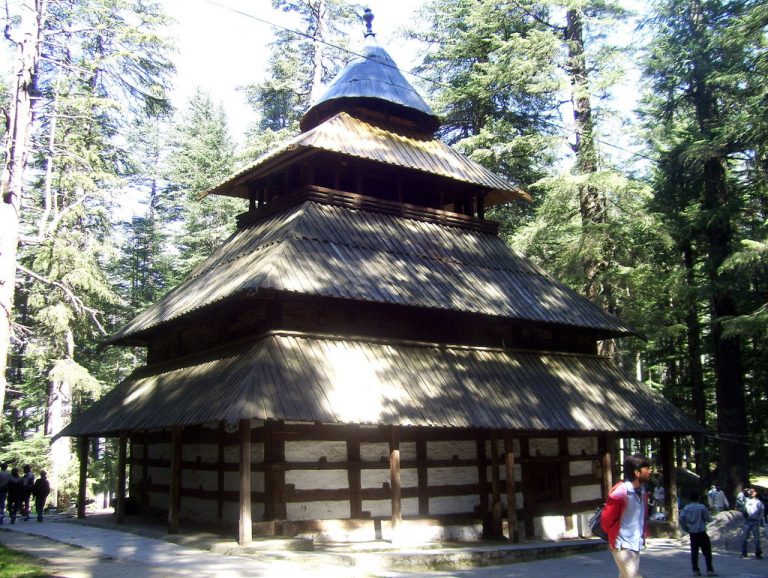 Owing to the popularity of Himachal Pradesh, it won't be wrong to attribute it as the famous tourist destination of India. The vibe and radiance of the place will make your journey beguiling. Other than the famous Kullu, Manali and Shimla, Himachal Pradesh consists of other attractive places and latent gems in its vicinity. From exploring natural beauty, spiritual destination, or soul-searching adventure, Himachal Pradesh is a complete package for entertainment.
It is a grandeur location to spend a long weekend. With many things to do in Himachal Pradesh and places to visit, you should surely add Himachal to your weekend holiday list.
Plan your long weekend in the sprawling beauty of Himachal Pradesh
Want to plan the best things to do amid the scenic atmosphere of Himachal Pradesh? We have a complete roster of the most exciting things to do here. Scroll down to note the details!
Entrain on a toy train ride
The journey of the Kalka Shimla toy train is one among the list of things to do in Himachal Pradesh. This is an experience to remember, it is a memento of your life. It is also a UNESCO site, constructed in the British era. The journey takes you to the most scenic locations of Himachal. Boasting the bountiful beauty of Himachal, it serves as a backdrop for the picture-perfect vacation.
So, if you are a nature lover and admire the natural beauty, then the toy train ride is meant for you. While on a ride, you will witness lofty mountains, lush greenery, misty views, and a tranquil blanket of snow everywhere. Book this journey of the toy train ride and oscillate in the lap of nature.
Get set go for River Rafting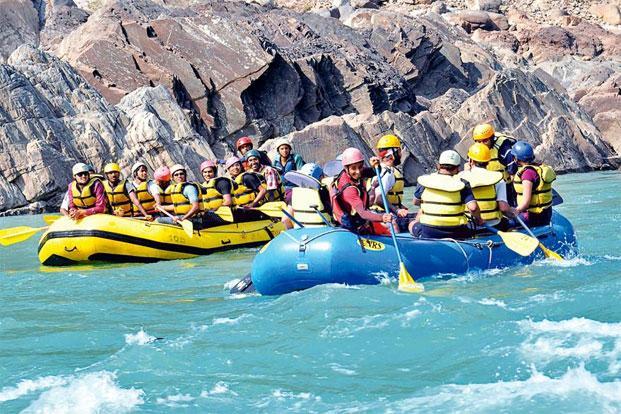 River rafting is one of the best adventure things to do in Himachal Pradesh. The set-up of the destination is so excellent that you will crave to indulge in some adventure activity. The colorful rafts jumping and swinging to the tunes of the gushing river, your group of exuberant good camaraderie screaming aloud, is an everlasting memory.
The river is at full speed here, it flows in rapid current scale between 4-6. The activity is safe with all necessary safety requirements. The best location to go river rafting in Himachal is Ravi River in Chamba, Alaknanda River in Auli, Sutlej River in Shimla, Chamera Lake in Dalhousie, Gobind Sagar in Bilaspur, Beas River in Kullu.
Challenge your exuberant energy on a trek
A weekend getaway with strolling around the natural beauty is an aesthetic experience. Away from the maddening crowd, close to nature, walking with your crazy buddies, isn't it an amazing feeling? So, if you want to experience the same, trekking is one of the best things to do in Himachal Pradesh. The trails of Himachal will showcase to you the hidden beauty of this land. Moreover, the areas are remote, away from all mayhem.
The highlights of your trekking experience are ancient villages, waterfalls, lakes, forests, peaks, mountains covered with snow, flora, and fauna. Places to set off for trekking in Himachal are Kareri Trek, Triund Trek, Bijli Mahadev Trek, Kheerganga Trek, "Buran Ghati Trek", Churdhar Trek, "Pin Parvati Trek", "Jogini Falls Trek" and "Hampta Pass Trek".
Relish the cultural vibe with Tibetian Opera
Are you tired of roaming around on your vacation? Need some time to relax and enjoy at the same time? Then, people, you need to head to the Tibetian Opera. Dharamshala is the place where you can relish Tibetian Opera. You should never miss including Tibetian Opera in the list of things to do in Himachal Pradesh. This is the time when you can sit along with your fam-bam and have a good time.
Here there is dancing, singing, and drama you can watch.  This event can last nearly about 6 hours. It discloses the lifestyle, important events, and historical stories of Buddhism. So, next time, you visit Himachal, imbibe the excerpt of Buddhist culture at Tibetian Opera.
Treat your adrenaline with Heli-Skiing
Want to go high on top of scenic slopes? If yes, try Heli-Skiing. Among all the adventure things to do in Himachal Pradesh, Heli-Skiing is a different experience. It calls for all the adventure lovers to experience joy amid the white powder. You will be skiing at a full speed controlled by the helicopter.
Imagine exploring the Himalayas at a great height flying at full speed, witnessing mesmerizing views. The feel and view of snow hitting you with outrageous speed are exciting and will give you goosebumps. Sounds adventurous, right? So, try Heli-Skiing when in Himachal and experience the unmatched feeling. You can try Heli-Skiing at Rohtang Pass, Hanuman Tibba, Chandrakhani Pass, and Deo Tibba.
Give a try to these exhilarating things to do in Himachal Pradesh and experience sheer joy. So, when are you heading to Himachal to experience the brimming joy in your heart?
---
---
STAFF'S PICKS &
Related Posts