10 Rajasthan Activities That Will Make It The Ultimate Vacation Destination In 2023!
Posted On May 27th, 2023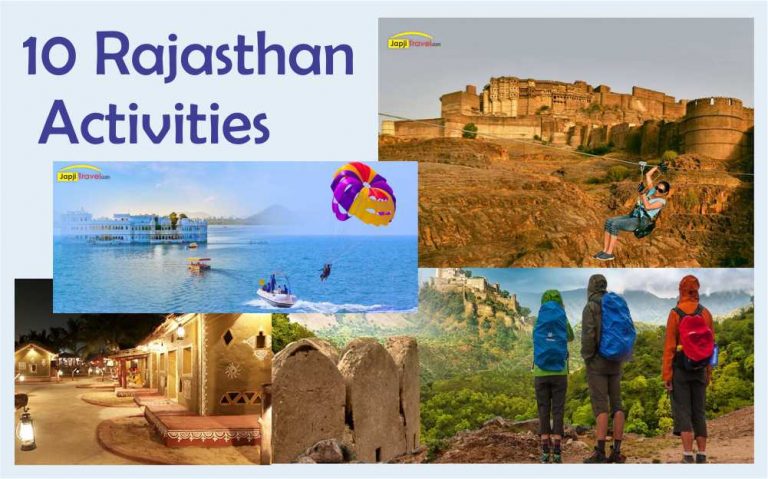 Rajasthan, the best destination
Rajasthan is the land of royals and sophistication. Above all, the land of victorious tales and endurance. Rajasthan welcomes you with open arms. Whether you are a history enthusiast or an adventurous spirit. Rajasthan has numerous things to offer from sightseeing to rural touch. You might have surely heard of forts and places multiple times. But, today we will share the 10 best adventures or activities you can indulge in Rajasthan.
Home to fortresses and Palaces.
Try out some adventures.
Experience the rural side of Rajasthan.
Most delightful attractions.
1 Zip-lining
Zip lining is one of the trendiest things to go in Rajasthan. Also, it is commonly known as Flying Fox in Rjasathn. You can try Zip lining at Neemrana Fort and Mehrangarh Fort. it is surely an adventure sport, which will give you a new experience. Neemrana is near to Delhi and Mehrangahr is quite close to Udaipur. The times are 9 am to 5 pm.
Enjoy the splendid views.
Great weekend gateways.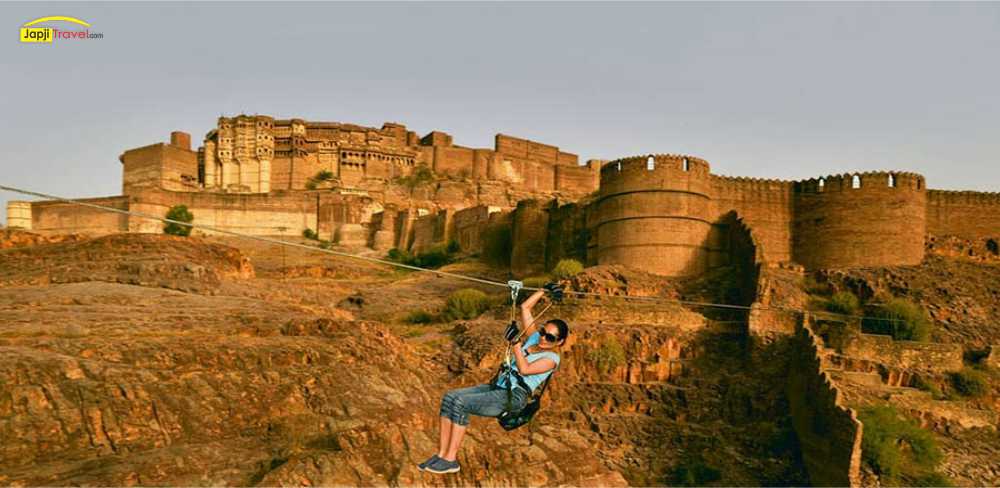 2 Wildlife safari in Rajasthan
Secondly, a wildlife safari is a must-experience when in Rajasthan. Especially, when the state has Asia's best sanctuaries. Additionally, a few of them to name is Ranthambore national park, Sariska tiger reserve, and Bharatpur bird sanctuary. Witness the rare species and inhabitants. The time for the wildlife safari is 7 am to 3 pm.
Adventure of a lifetime.
Explore the sanctuary of rare species.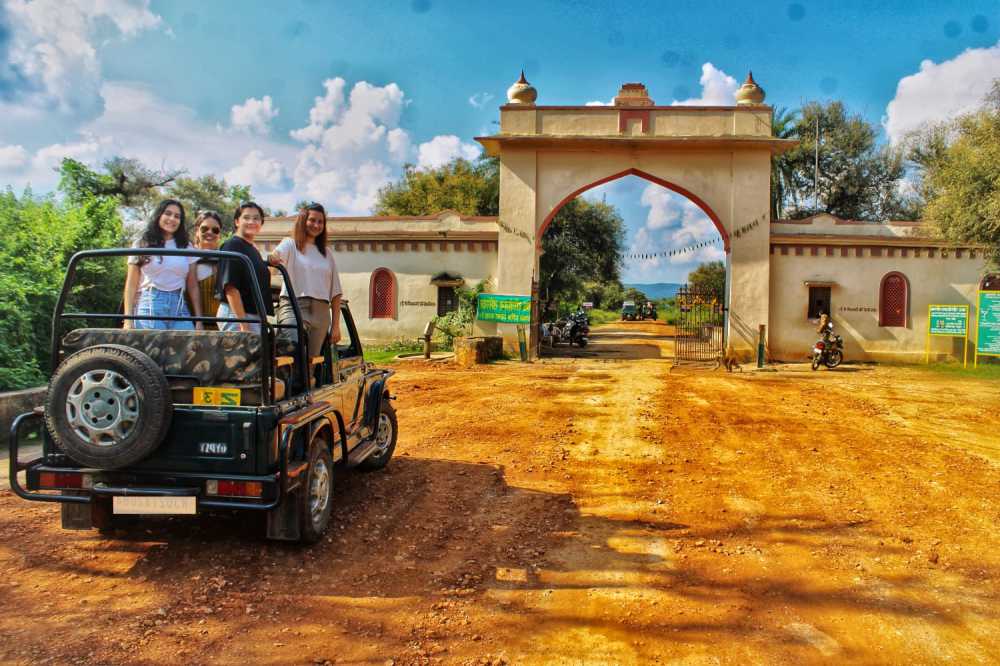 3 Hot Air Ballooning
Hot air ballooning all together is considered one of the best adventure cum experiences. Especially, you will see a new perspective on the heritage of Rajasthan. Also, the wide expanse from the bird's eye point of view. You can experience hot air ballooning in three cities in Rajasthan. Namely, Jaipur, Pushkar, and Ranthambore. The timings are 10:30 am to 6 pm.
Witness the city from above.
Early morning hot air ballooning is preferred.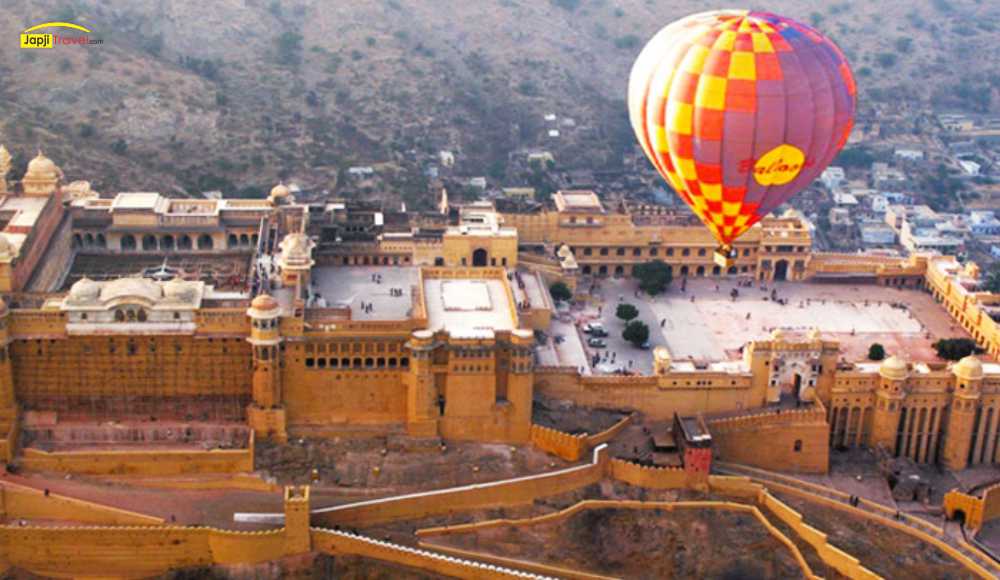 4 Desert camping
Desert camping might be new for you. You must have surely heard about camping under the stars in the mountains. But, Rajasthan offers you a must-have experience to do camping in the desert. It is one of the most one-of-a-kind experiences. Such as witnessing lively folk dances, puppet shows, and trying out traditional authentic meals. Go in the winter months.
Camp under starlight sky.
Try out new cuisines.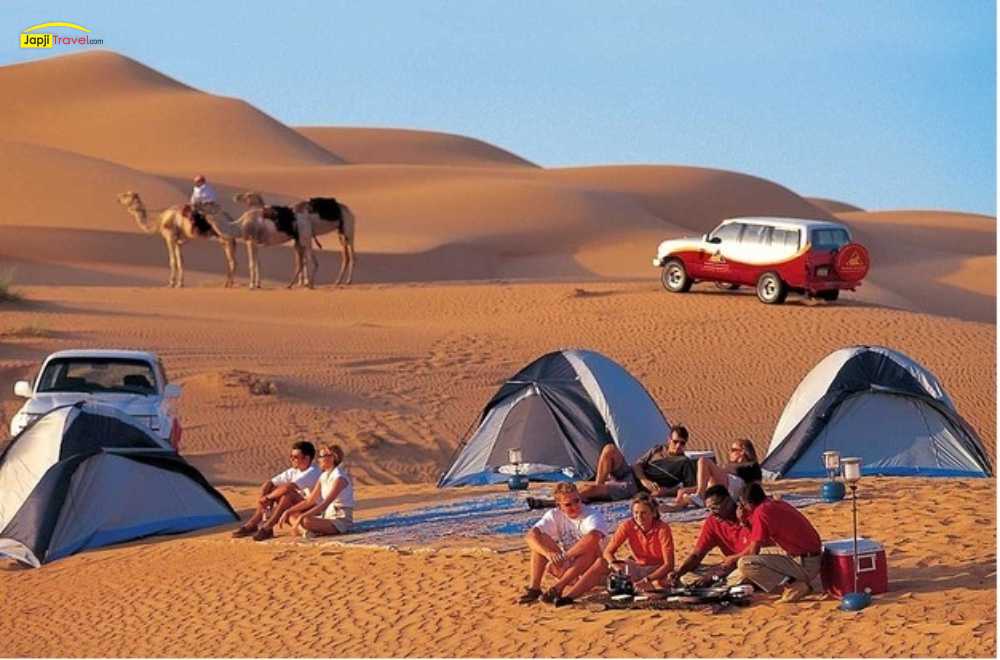 5 Chokhi Dhani
Well, when in Rajasthan you must try traditional cuisines. And Chokhi Dhani is known for its food and royal hospitality. Most importantly, you will find all kinds of flavors as well from different parts of India. You can also witness the Rajasthani cultural performances. Especially the folklore and folk dances. The timings are 5:30 pm to 11 pm.
Try out Rajasthani cuisines.
Witness the folk dance.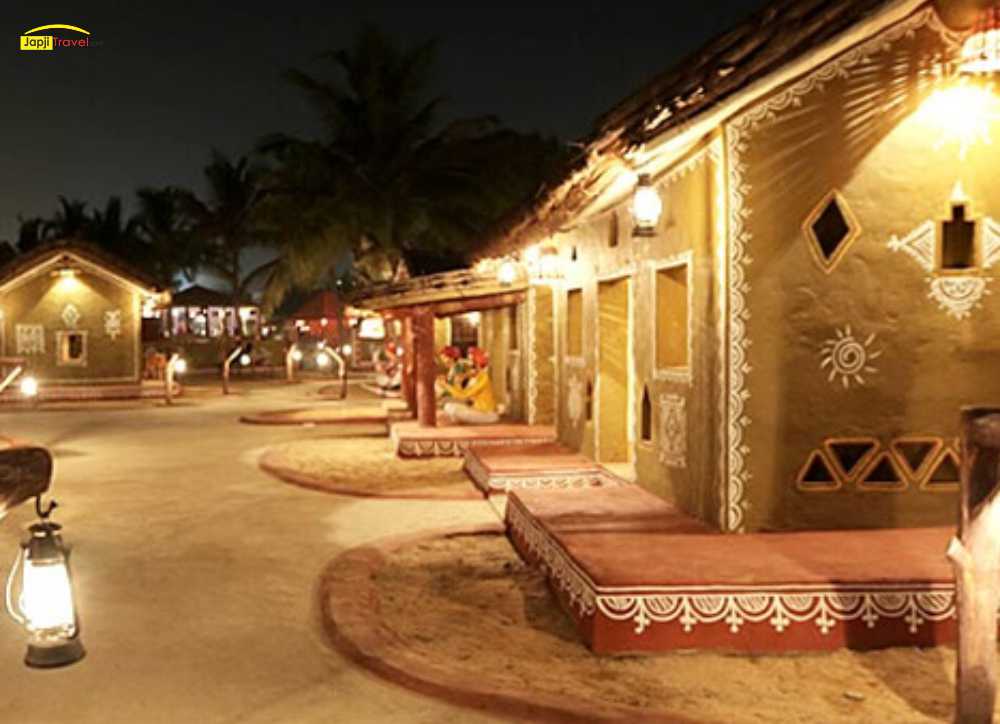 6 Vintage Car Rally
Vintage car rally invites all the automobiles obsessed. You get the chance to witness the most royal and luxurious cars. These rallies are organized in Jaipur. It is a sheer delight to the eyes especially to car lovers. It is conducted everywhere in the month of January. You must experience it at least once in a lifetime.
See awe-inspiring royal machines.
Experience of a lifetime.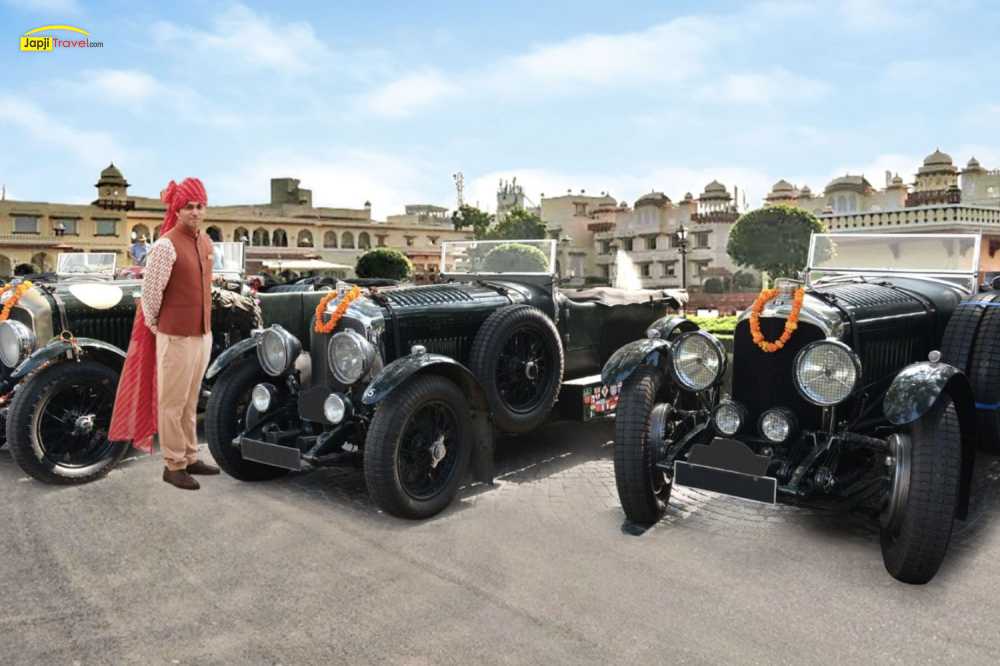 7 Trekking
Trekking in Rajasthan would be a very unique experience. It will be an adventurous and heritage-based experience. also, we recommend you go trekking in Alwar. The greenery and heritage space is considered the best for trekking in Mt Abu. you will be encountering some of the unique rare birds while trekking. Time suggested times are 5 am to 6 pm.
Trekking is in Rajasthan.
Walk through the old world heritages.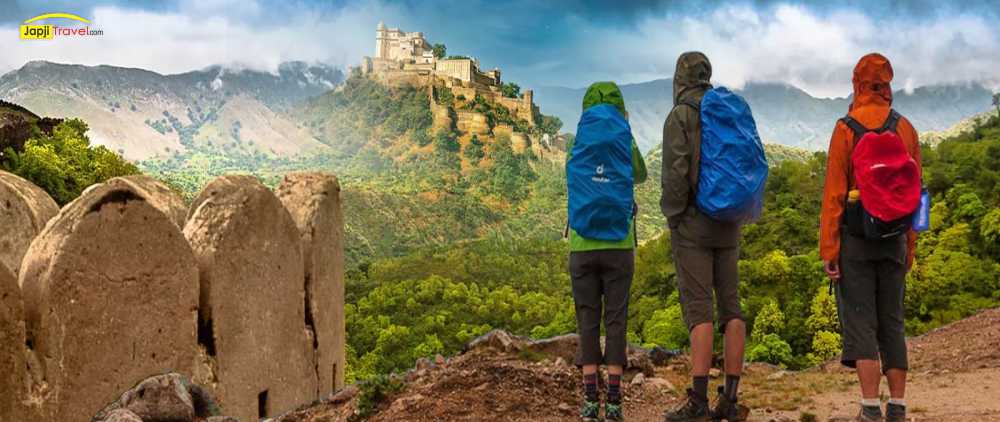 8 Dune Bashing in Rajasthan
Dune Bashing does sound like an adrenaline rush. This adventure sport is done in the Thar Desert. Indeed one of the real pumps of adventure. Besides driving an SUV in the desert is going to be an outstanding lifetime experience. You can even rent from nearby dealers. The recommended times are 8 am to 12 pm.
Drive in the endless desert.
Most unique Adventure.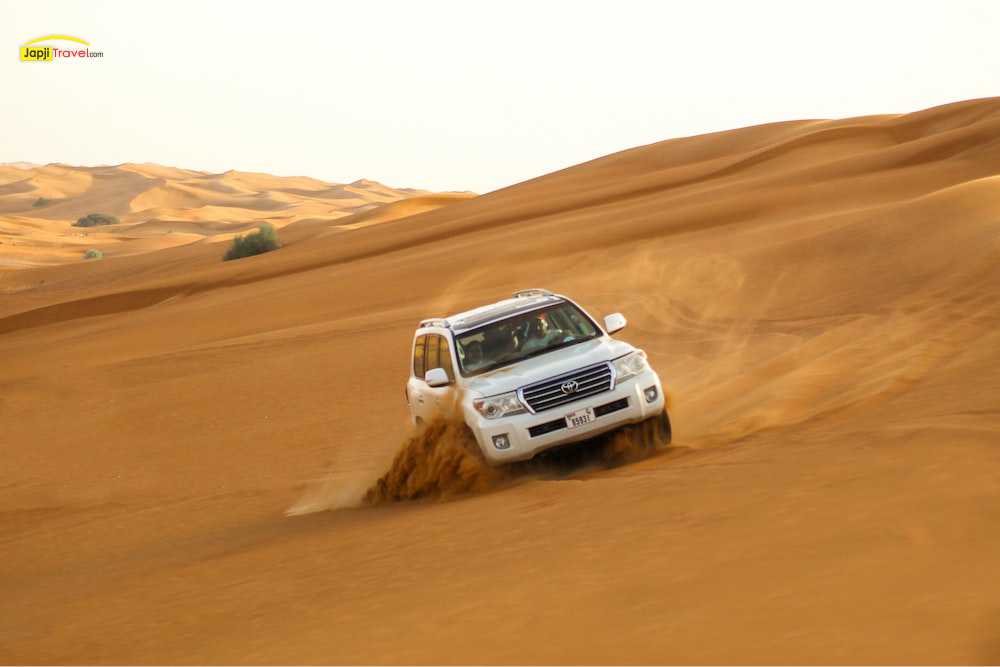 9 Camel safari
When in Rajasthan, certainly camel safari should be on your list. The unending expanse, of the exquisite view, is breathtaking. You must explore the ruins and beautiful structures. Jaisalmer and Pushkar especially, are the most recommended cities for camel safari. Also, the winter months are the best. The hours are 8 a.m. to 8 p.m.
Explore the city on a camel.
Get a new different perspective.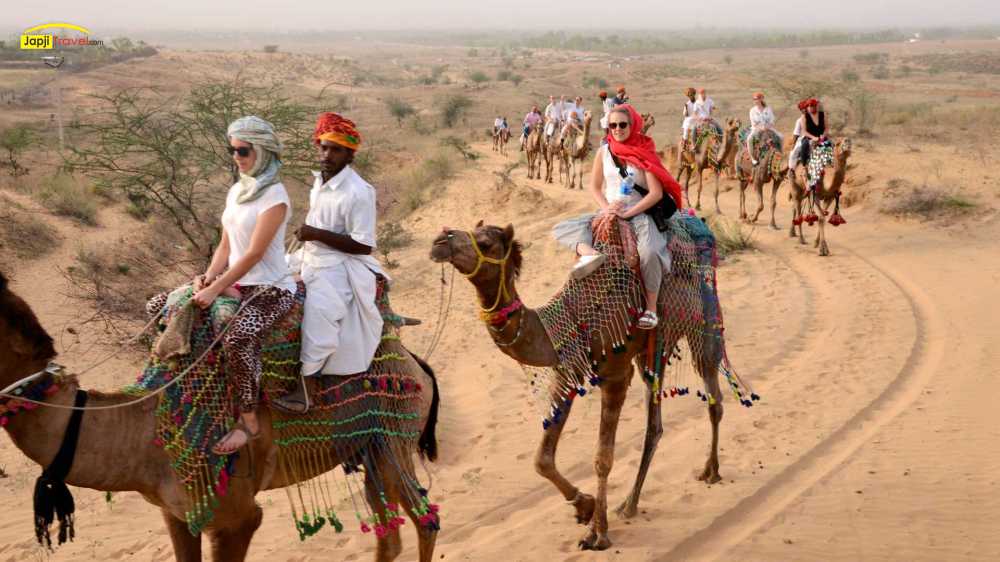 10 Motorboating
Lastly motor boating in Udaipur, Rajasthan. It is a must-do for you.The price for a regular boat is 30 INR and for a motorboat, it is 200 INR. The hours are 8 a.m. to 4:30 p.m.
Opt for motorboat adventure.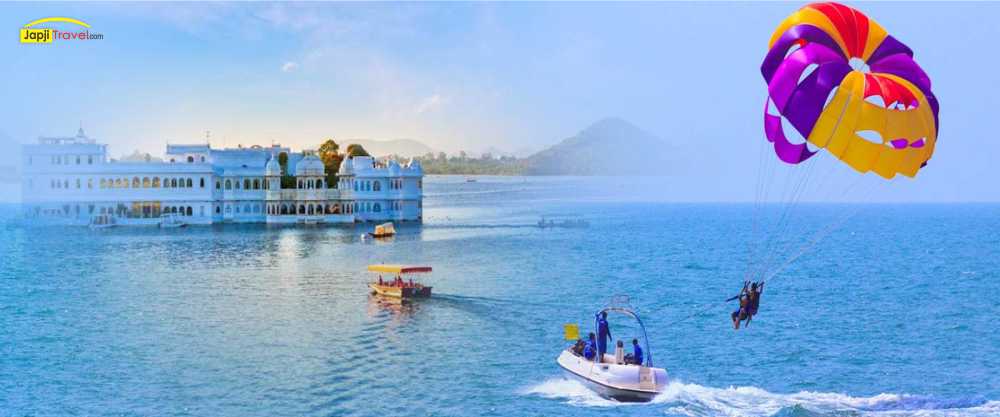 Frequently asked questions
Q1. What is the best time to go for Adventure activities in Rajasthan?
Ans: The most recommended months are from October to March, that is winter months.
Q2. What is the must-have experience one should have in Rajasthan?
Ans: Trekking, exploring the cultural heritage, and trying out traditional cusines.
---
---
2 thoughts on "
10 Rajasthan Activities That Will Make It The Ultimate Vacation Destination In 2023!

"

STAFF'S PICKS &
Related Posts