Best Jaipur Shopping Places And What To Buy From There
Posted On May 2nd, 2023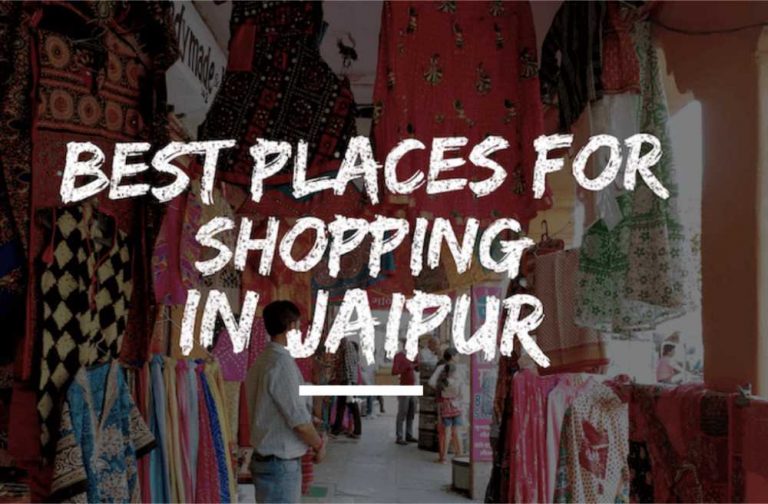 Jaipur is a great place to do this because you can purchase high-quality products and also gain knowledge about art and history. Some things you can buy there are unique and not sold anywhere else, which makes shopping in Jaipur extra special. Below is a list of things you can buy in Jaipur.
Where to find Jaipur's greatest jewellery stores
If you want to buy jewellery such as gold, silver, or Kundan, you should explore Jaipur. You can also purchase various kinds of gemstones there.
Location: Johri Bazaar.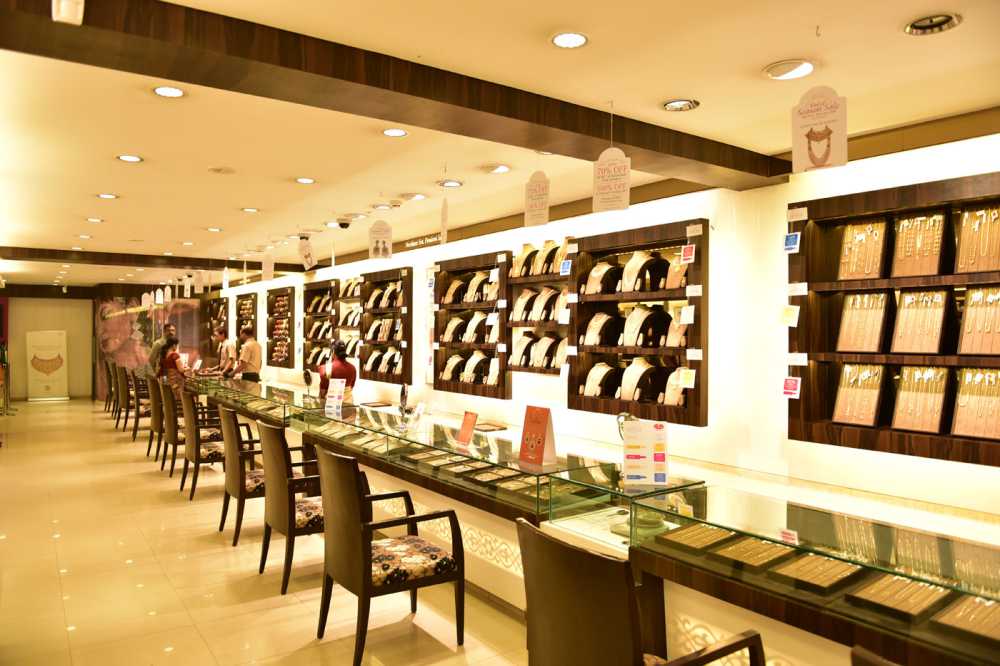 Open from 10 am to 11 pm every day.
A very old and crowded market in Jaipur which is famous for its colourful and beautiful lac bangles. They have many different colours and are very attractive. You can also find a lot of lac jewellery in this market, like earrings, necklaces, chokers, and bracelets.
Location: Tripolia Bazar
Opening hours: 10 am to 8 pm
''Advice from the wise – People who live in Jaipur go to the market more than tourists, so the shopkeepers might charge more. If you want to buy something, you must try bargaining skills to get a better price."
Where to buy Decor and fabrics:
Lots of talented artists work there. The bazaar is especially known for a way of tying cloth called Bandhani and for colourful fabric that is printed by hand, and there are many options to choose from in several colours and designs, so you can find something you like.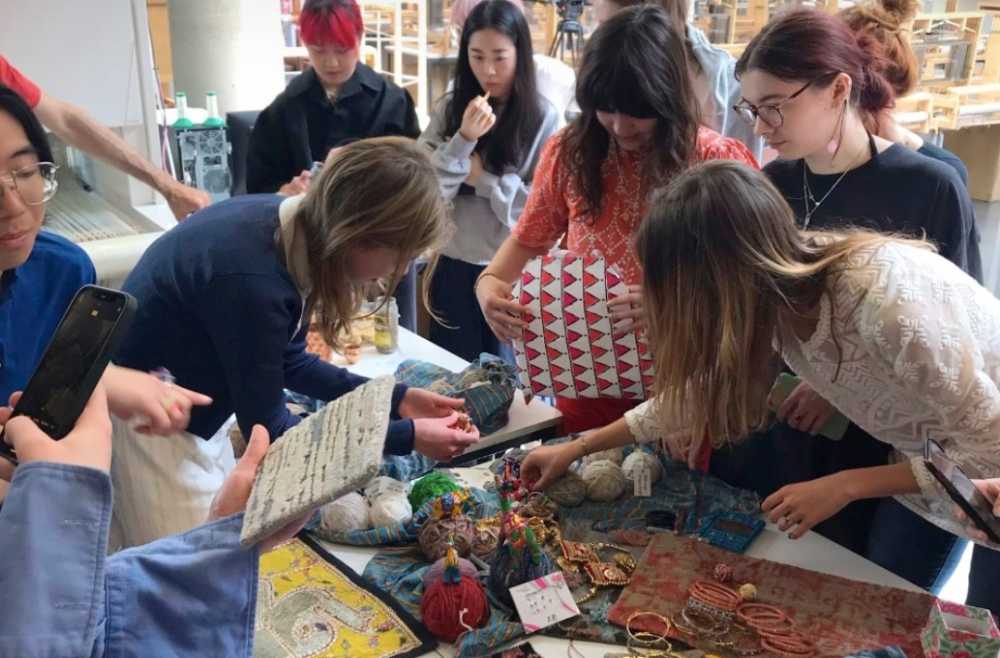 Location: Kishanpole Bazaar
Opening hours: 10 am – 11 pm
There are lots of stores there. One thing you can find is pretty pottery that you can use to decorate your home. There are also many wooden things, kitchen things, and metal statues to choose from.
Location: Mirza Ismail Road
Opening hours: 10:30 am – 7:30 pm
There is more about Best Jaipur Shopping Places and What to Buy from There!
| | | |
| --- | --- | --- |
| Places | Best Jaipur Shopping Places and What to Buy from There | How to reach |
| Trimurti circle | Minakari Items: Valuable jewellery, polished jewellery, and things that are used for decoration. | By your own vehicle, cab, or a rickshaw |
| Tibbati Market | Handlooms & pickles: The market is well-known for things like knitting supplies, thread, handmade fabrics, and pickles. You should also taste the dumplings that are sold in the shops there. | By metro as it is a Street market near Chandpole metro station, 10 mins from Kanwar Nagar. |
| Aravalli Bazar | Showpieces and wooden items: Traditional products, decorative items, ornaments, carved mementos, games, and kids playing stuff | By cab or metro as it is a local market near Prithvirai Road railway station metro. |
| Nehru Bazar | Fragrances, paintings, fabric: Artwork, footwear, and a huge variety of fabrics, juttis | Metro is the easiest way but that's completely a choice. The market is located near Chanpole metro station. |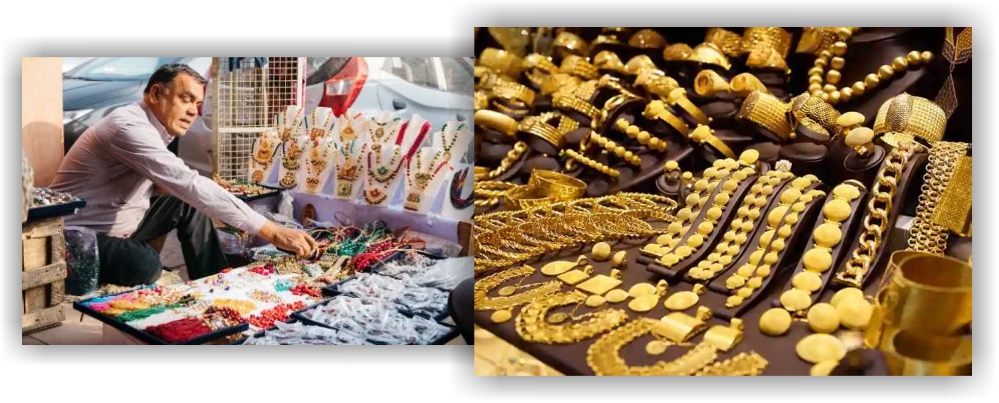 Things to keep in mind:
If you want to save money when shopping in Jaipur, you can:
Bargain or Strike a deal with the vendors to get a lower price.
Look for the same things in different stores and compare prices.
Avoid shopping during the rainy season because it can be uncomfortable.
Remember that you may not find items from big famous brands or with guarantees in the local markets.
Try to go early in the morning to escape the throng.
Let us also highlight some food shopping to relax your tastebuds: A few amazing options are:
Rawat Mishthan Bhandar: Hotel Neelam, B9, Station Rd, in front of Polo Victory Hotel, 6 am–10:30 pm
Masala Chowk: Ram Niwas Bagh, 8 am – 10 pm
Conclusion:
Jaipur is a popular tourist place in North India. Tourists like to visit the local markets. The article has information about the different markets in Jaipur, such as where they are, when they are open, what they sell, and where to eat. This can help tourists find the market they want to visit.
FAQ's
Is it safe for tourists to visit Jaipur?
Jaipur is a safe place for tourists and solo travellers as it is a famous tourist destination.
What time of year is ideal for visiting Jaipur?
You can visit any time of the year but from October to March, the weather is pleasant.
---
---
STAFF'S PICKS &
Related Posts