Things to Do in Rajasthan for a Royalty-Like Experience on a Romantic Trip
Posted On May 25th, 2023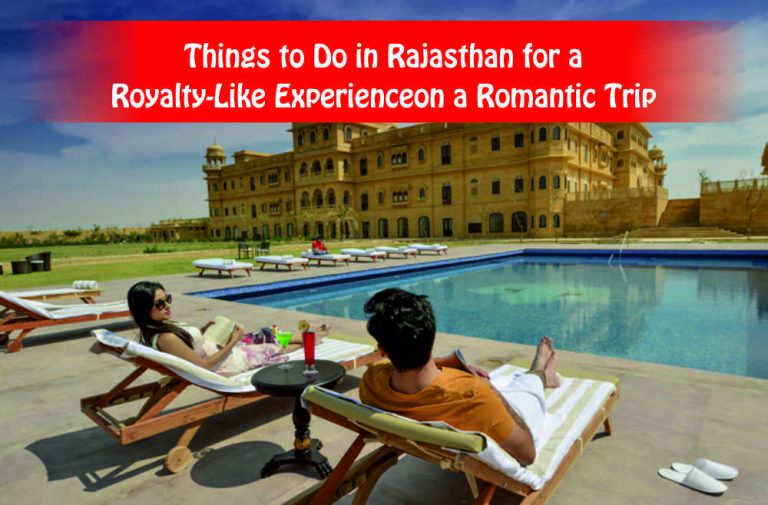 Embark on a romantic journey through the enchanting land of Rajasthan, where love blossoms amidst majestic forts, vibrant bazaars, and desert landscapes. As the sun sets over the golden dunes, you and your beloved can lose yourselves in the timeless charm of this magical destination. There are many things to do in Rajasthan for a royalty-like experience on a romantic trip. With its rich history and ethereal beauty, Rajasthan provides the perfect backdrop for a romantic adventure. Let your hearts intertwine with this majestic land's timeless heritage and captivating landscapes. Make enduring memories when you are out and about.
Top 10 Things to Do in Rajasthan for a Royalty-Like Experience on a Romantic Trip
Rajasthan, the land of kings, enthralls visitors with its opulent palaces, magnificent forts, and vibrant culture. So if you're seeking a romantic getaway that transports you to a world of grandeur and charm, Rajasthan is the perfect destination. From exploring ancient palaces to witnessing mesmerizing sunset vistas, here are the top 10 things to do in Rajasthan for a royalty-like experience on a romantic trip.
– 1. Explore the Magnificent City Palace in Udaipur:
Start your romantic journey by visiting the City Palace in Udaipur, an architectural masterpiece that overlooks the shimmering Lake Pichola. Walk hand-in-hand through the intricately designed corridors adorned with mirror work and colorful murals. Enjoy panoramic cityscape views and enjoy a romantic boat ride on the lake.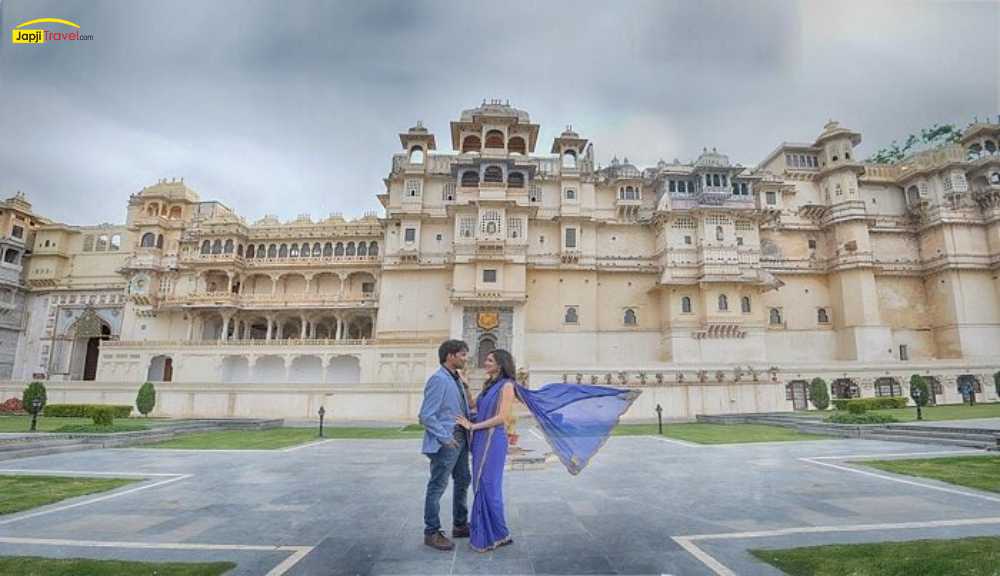 – 2. Wander Through the Streets of Jaipur's Old City, Pink City:
Get lost in the vibrant streets of Jaipur's Old City, also known as the Pink City. Stroll through its bustling bazaars with textiles, jewelry, and handicrafts. Then, discover the magnificent Hawa Mahal, a pink sandstone structure with intricately carved windows that glimpse the city's rich architectural heritage.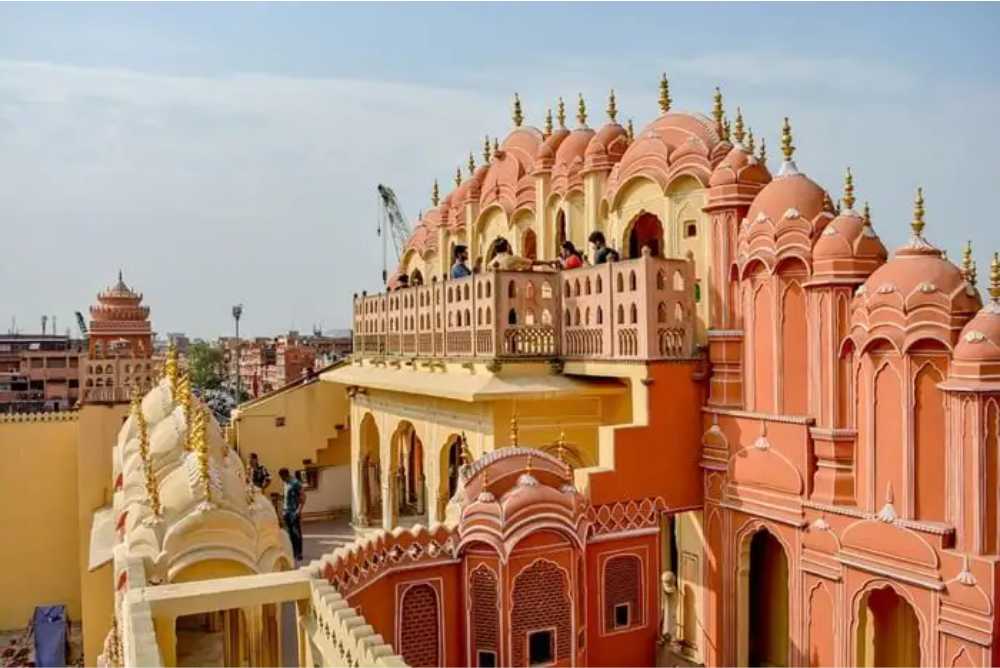 – 3. Marvel at the Beauty of Amer Fort, Jaipur:
Make your way to Amer Fort, a UNESCO World Heritage Site just outside Jaipur. Marvel at the grandeur of this majestic fortress, with its ornate palaces, sprawling courtyards, and stunning views of the surrounding Aravalli hills. Take an elephant ride with your partner, adding a touch of regality to your romantic escapade.
– 4. Experience a Desert Safari in Jaisalmer:
Jaisalmer, the "Golden City," beckons you with its vast expanse of golden dunes. Embark on a desert safari together, riding on camelback as the sun sets, casting a warm glow on the landscape. Witness traditional folk performances under the starry sky and savor a candlelit dinner amidst the desert's tranquility.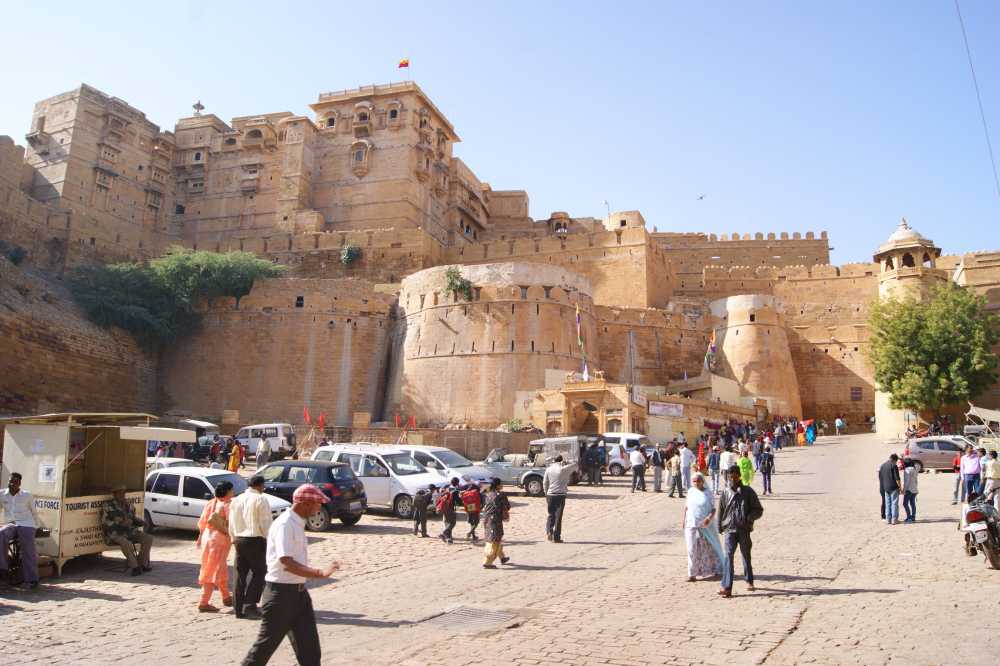 – 5. Witness the Royal Splendor of Mehrangarh Fort, Jodhpur:
First, climb to Mehrangarh Fort, above Jodhpur's "Blue City." The grandeur of this imposing fortress, with its intricate carvings and expansive courtyards, is bound to leave you amazed. Then, enjoy a romantic sunset view from the fort's ramparts, overlooking the city below.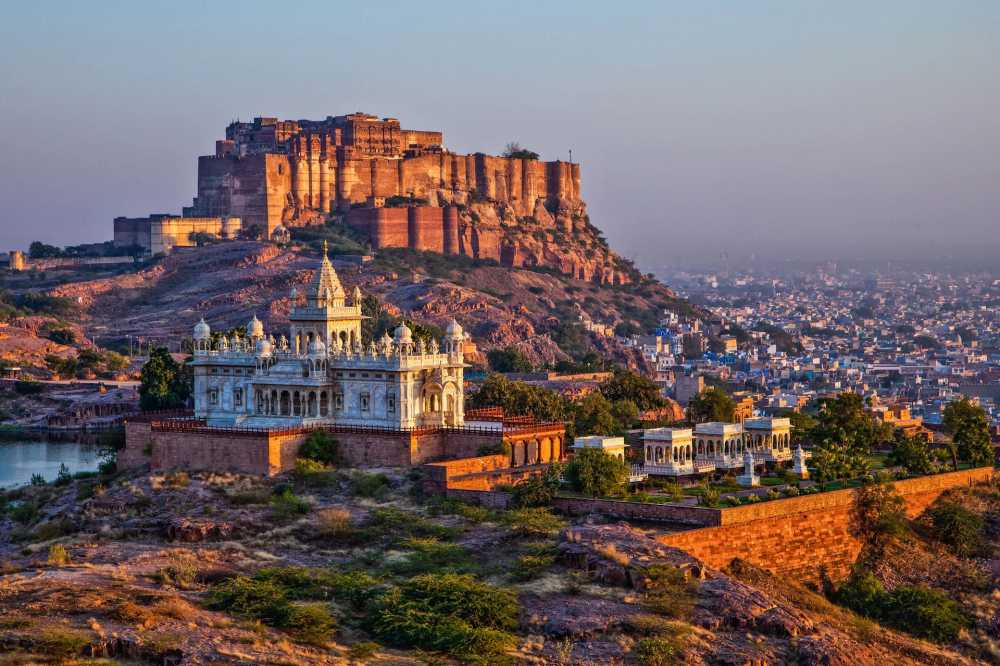 – 6. Attend a Traditional Dance Performance in Pushkar:
Experience the vibrant culture of Rajasthan by attending a traditional dance performance in Pushkar. Be mesmerized by the rhythmic movements of Kalbeliya dancers or the graceful expressions of Kathak performers. Let the music and dance transport you to a world of passion and enchantment.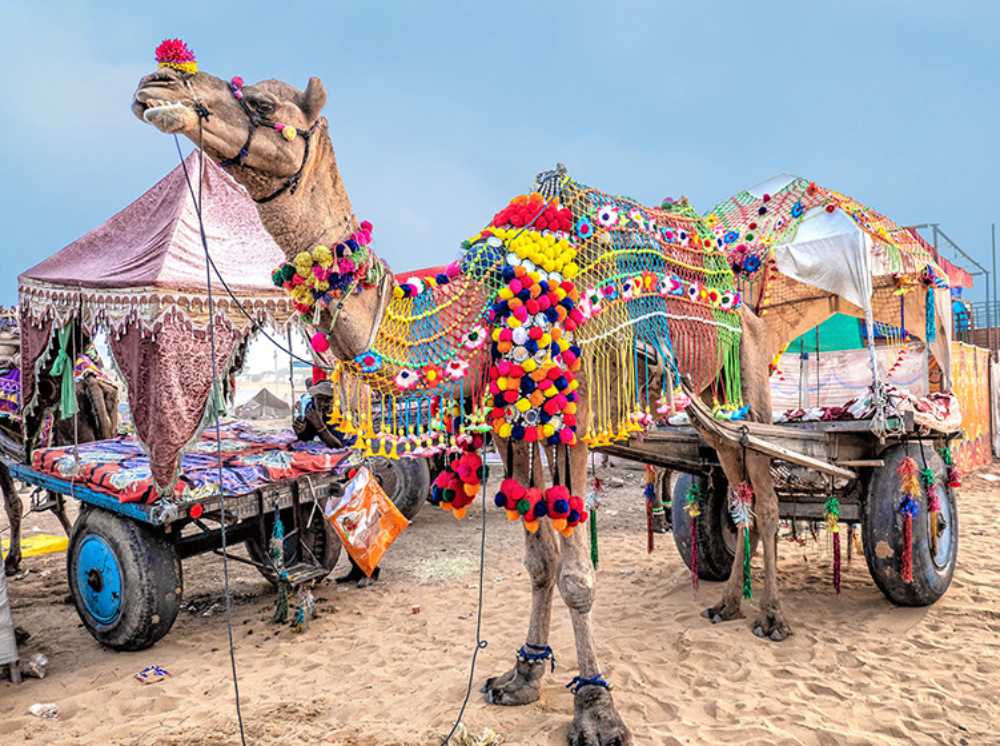 – 7. Take a Romantic Boat Ride on Lake Pichola, Udaipur:
Indulge in a romantic boat ride on the serene waters of Lake Pichola in Udaipur.It is among the top activities in Rajasthan. Glide past the picturesque Lake Palace and Jag Mandir, surrounded by the Aravalli hills. As the sun sets, the reflection on the lake creates a captivating ambiance, perfect for intimate moments with your loved one.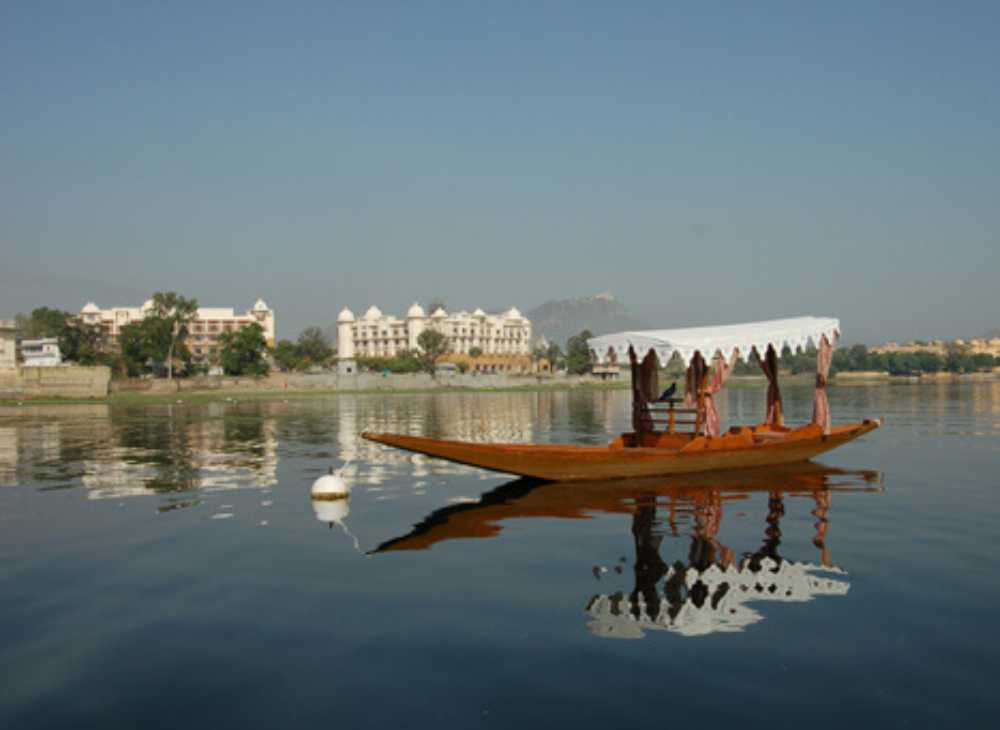 – 8. Discover the Artistic Marvels of Shekhawati:
Venture into the region of Shekhawati, known for its exquisite frescoes and havelis (mansions). Take a leisurely walk through the streets of Mandawa and admire the intricate artwork adorning the havelis' walls. Immerse yourselves in the artistic heritage of Rajasthan as each painting narrates tales of bygone eras.
– 9. Visit the Romantic Lake Palace, Udaipur:
Step into a world of romance and luxury by visiting the Ethereal Lake Palace in Udaipur. Located on an island in Lake Pichola, this iconic palace offers a glimpse into the opulent lifestyle of Rajasthan's royalty. Take a guided tour or enjoy a romantic candlelit dinner in the palace's exquisite surroundings.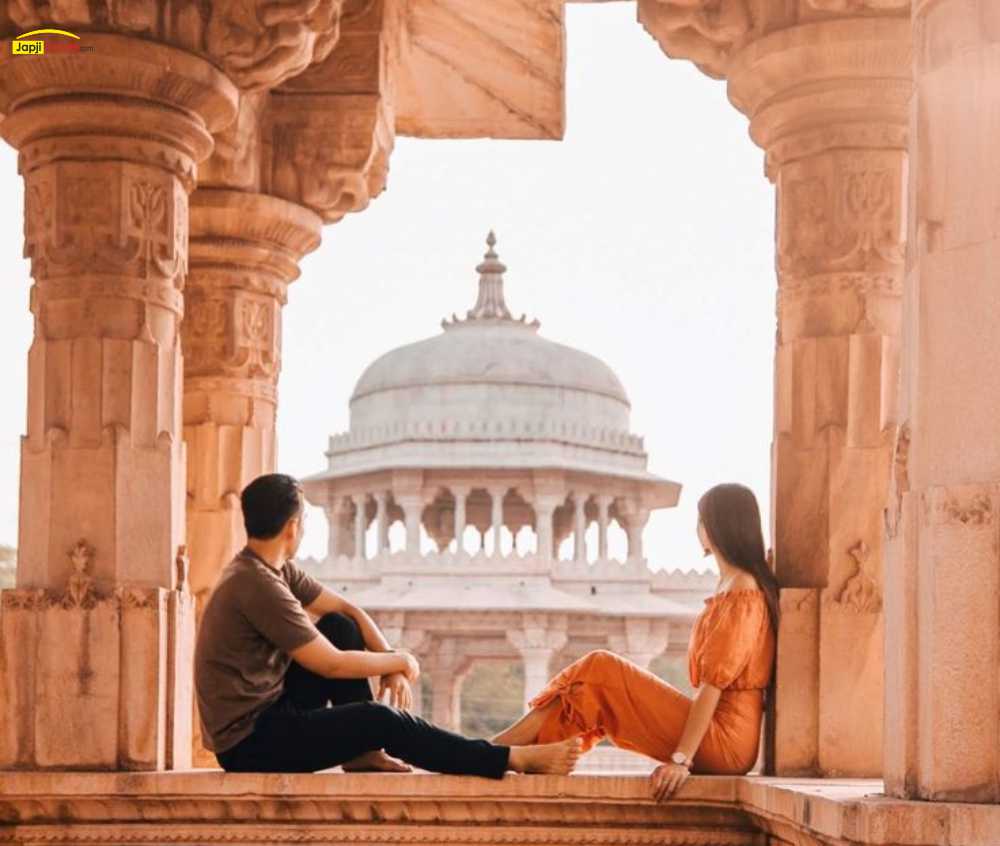 – 10. Indulge in a Royal Dining Experience:
End your romantic trip to Rajasthan with a regal dining experience. Many heritage hotels and palaces offer candlelit dinners in their opulent settings, accompanied by live music and traditional performances. Relish authentic Rajasthani cuisine, known for its rich flavors and royal heritage, creates a memorable finale for your romantic escapade.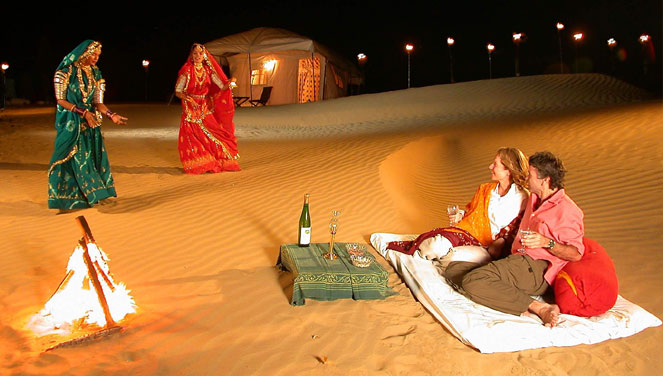 Rajasthan beckons couples with its regal charm and cultural splendor, promising a romantic trip that feels straight out of a fairy tale. From exploring magnificent palaces to witnessing vibrant art forms, the best things to do in Rajasthan offer a glimpse into the grandeur and romance of a bygone era.
What are the places to visit in Rajasthan?
Jaipur, Jodhpur, Udaipur, Pushkar, Ranthambore National Park, Jaisalmer, etc., are some places to visit in Rajasthan.
What is the best time to visit Rajasthan?
The ideal time to visit Rajasthan is during the winter season, from October to March.
---
---
STAFF'S PICKS &
Related Posts