WildLife Adventure in Ranthambore
Posted On July 20th, 2022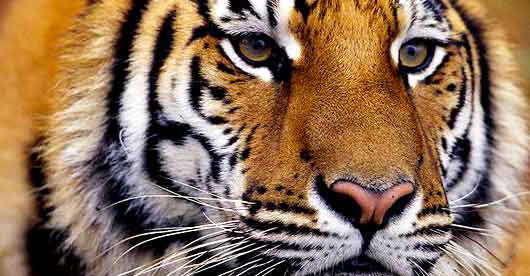 Enjoy Adventure in Ranthambore National Park
Rajasthan is famous worldwide for its opulent heritage, vibrant culture, royal grandeur, ancient forts, and kaleidoscopic celebrations. However, there is more to the city of royals that attracts tourists from distant corners of the world. In the heart of South-Eastern Rajasthan resides the most adventurous Ranthambore National Park. It is home to numerous endangered animals and provides a perfect backdrop to get rendezvous with nature.
Ranthambore National Park is also called the Tiger Reserve of India. Here, you can find many endangered species of tigers, sight exotic wildlife, and catch a glimpse of rare migratory birds. Live through a fantastic wildlife sighting experience with a jeep and canter safari. Watch animals up close in their natural habitat. Take unique photographs and build memories that last a lifetime. Participate in tons of adventurous activities. Enjoy an adventurous escapade in Ranthambore National Park.
Things To Do in Ranthambore National Park
Ranthambore is a renowned national park of North India in Rajasthan. It is also a famous former hunting ground of the royal families and kings of Jaipur. Today, it stands as a favorite spot for wildlife photography and adventure for tourists. You can enjoy various outdoor activities in Ranthambore National Park.
Enjoy Exhilarating Jeep Safari Through Jungles
The park encloses a dense jungle area that is popular for its exclusive natural beauty and panoramic landscape. One of the top attractions for tourists in Ranthambore is the jeep safari. It is organized by the park officials twice a day. Either pick a morning slot starting at 6:30 or an afternoon slot beginning at 2. All safari rides need to be booked beforehand because of limited seats.
Capture the Beasts in Its Natural Glory
Ranthambore is the best place to witness tigers in their natural habitat. The park has over 62 tiger species. It increases the likelihood of finding one of these incredible animals and taking their stunning pictures in the jungle.
Watch Beautiful Migratory Birds
Ranthambore is a bird watcher's paradise. You can find over 270 exotic birds in Ranthambore National Park. You can also sight beautiful migratory birds, such as Flamingoes, Asian Palm Swift, Ibis, Crested Grebe, Wagtail, and Falcons. Many of these birds gather near the Padam Talab. Tigers and other animals also visit the lake to quench their thirst.
Fly High in Hotair Balloons
Capture the blissful sight of the jungle from above in a hot air balloon. The one-hour adventure of riding at 2000-4000 feet high is difficult to capture in words. Witness ravishing views of Ranthambore in an exquisite adventure sport.
Visit Various Tourist Spots in Ranthambore
Ranthambore is a small town in Rajasthan. But it has numerous popular tourist spots to make your journey even more enthralling. Admire the enchanting beauty of Kachida Valley. It is a mesmerizing natural spot in Ranthambore where you can capture a glimpse of regional animals like panthers, leopards, and bears.
Feel spellbound by the picturesque setting and dazzling beauty of the ancient Jogi Mahal. It is located near the Padam Talab amidst the dense jungle. It has been converted into a guesthouse. You can book a stay in Jogi Mahal to experience living in the woods. If you find ancient architecture inspiring and astonishing, you should hike up to the Ranthambore Fort.
Learn more about animal diversity in the Rajiv Gandhi Regional Museum. There are only four such museums in India where you can learn about rare plant and animal species, our resources, and our natural reserves. It also has a library to educate more about the biodiversity of Rajasthan.
Ranthambore Tour Packages
If you are planning to explore Ranthambore, we provide exclusive tour packages to cater to your needs. You can also get bespoke tour packages customized according to your budget, duration, and travel plans. Get in touch with our tour representatives and find a perfect package suiting your travel preferences. Select from numerous affordable, tailor-made packages to explore Rajasthan.
Plan your journey with a friendly chauffeur in a luxury vehicle. We periodically service and maintain our rides before every trip. We thoroughly clean and sanitize all our vehicles. Further, you can choose a ride from a fleet of luxury sedans. Our rental vehicles are comfortable and spacious. We equip them with all essential amenities to ensure hassle-free travel.
Further, our professional, well-trained drivers know every nook and corner of a location. They not only drive you to the best tourist spots but also guide you to make the most of your trip. Explore our available tour packages for Ranthambore and Rajasthan with rental rides. Enjoy an enthralling trip to Ranthambore National park. Indulge in wildlife exploration and other gripping activities in Ranthambore. Also, take a look at other enriching Rajasthan tour packages. Get the opportunity to explore the pink city Jaipur, along with Ranthambore. Customize a tour itinerary that covers all your favorite spots in Rajasthan.
FAQs
Is the jeep safari safe in Ranthambore?
Yes, jeep safari is extremely safe in Ranthambore. The jeeps are driven by experienced drivers. You can watch tigers up close. The tigers are used to the sightings of jeeps and do not attack the visitors. Also, the trained drivers maintain a safe distance from the animals.
Which zones are best to spot tigers in Ranthambore?
You can spot tigers in zones 1 to 5. However, zone 3 is considered best for wildlife sightings. It has three lakes where tigers frequently come to quench their thirst. So, the likelihood of spotting a tiger is maximum in this zone.
How many minimum days do I need to visit Ranthambore National Park?
You should reserve at least 2-3 days to explore Ranthambore National Park. You can explore the animal species and visit most tourist attractions during this duration. However, for a wholesome travel experience of Rajasthan, you can extend your trip to 4-5 days, wherein you can visit nearby places and explore the city of Jaipur, which is nearly 180 km from Ranthambore.
---
---
STAFF'S PICKS &
Related Posts