WHAT TO WEAR IN INDIA TRAVELLERS GUIDE
Posted On March 21st, 2023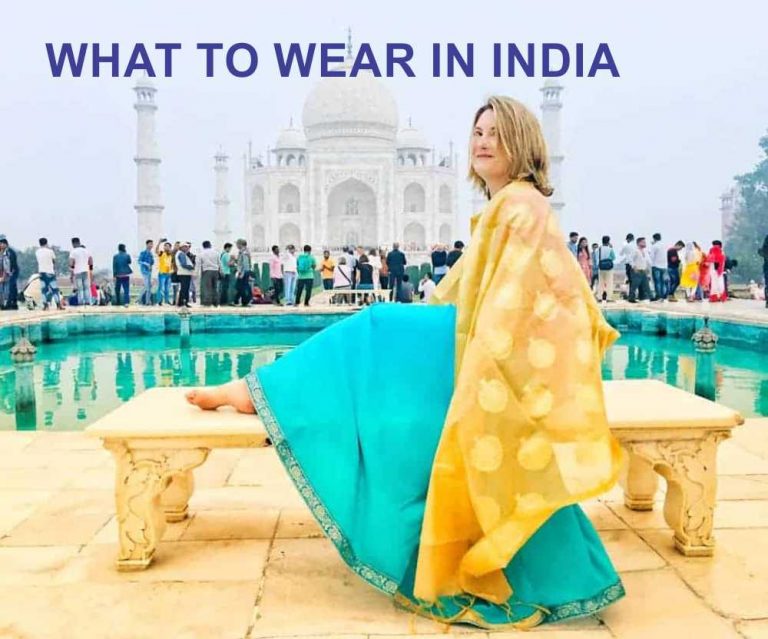 India is a fascinating destination, but packing for a trip there can be difficult in a place with such a diverse culture and climate. 
Being comfortable while traveling is ensured by dressing appropriately and respecting regional customs.
We'll describe India's various areas and offer advice on what to wear in India in this traveler's guide.
Explore the Beauty of India with Comfortable Clothing
Here is a complete breakup of what you can wear in several parts of India, have a look:
Regional Breakdown
The vast nation of India is home to many different cultures and traditions. The regional differences in traditional clothing are significant. Women in northern India dress in salwar kameezes, long tunics, and loose-fitting bottoms. 
Women in southern India, in contrast, dress in sarees, long garments wrapped around the body. At the same time, men in south India wear lungis, a form of sarong, and men in northern India clothing in kurtas and pajamas.
Urban India
North India: In large public areas like courthouses and temples, people in cities like Delhi, Chandigarh, and Jaipur frequently wear modest clothing. Women may wear long skirts or dresses, and males may wear formal shirts and pants. A lightweight sweater or jacket may be required in the cold.
South India: Three southern Indian cities with the most modern technology include Chennai, Bangalore, and Hyderabad. Light cotton clothing is appropriate due to the hot and humid weather. Men can wear dhotis or lungis, and women can wear sarees or salwar kameezes.
East India: The two largest cities in East India are Guwahati and Kolkata. Light cotton clothing is appropriate because the weather is comfortable. Women can wear sarees or salwar kameezes, while males can dress in kurtas and pajamas.
West India: Mumbai and Ahmedabad are the two biggest cities in western India. Light cotton clothing is appropriate due to the hot and humid weather. While ladies can dress in sarees or salwar kameezes, males can wear kurtas and pajamas.
Tourist Towns and Temples
Visitors must adhere to particular dress codes at tourist destinations and religious places. Temple visitors are expected to dress modestly, covering their knees and shoulders. Males may dress in formal slacks and shirts, while females may wear long skirts or dresses. This is the answer to your question, what to wear in India?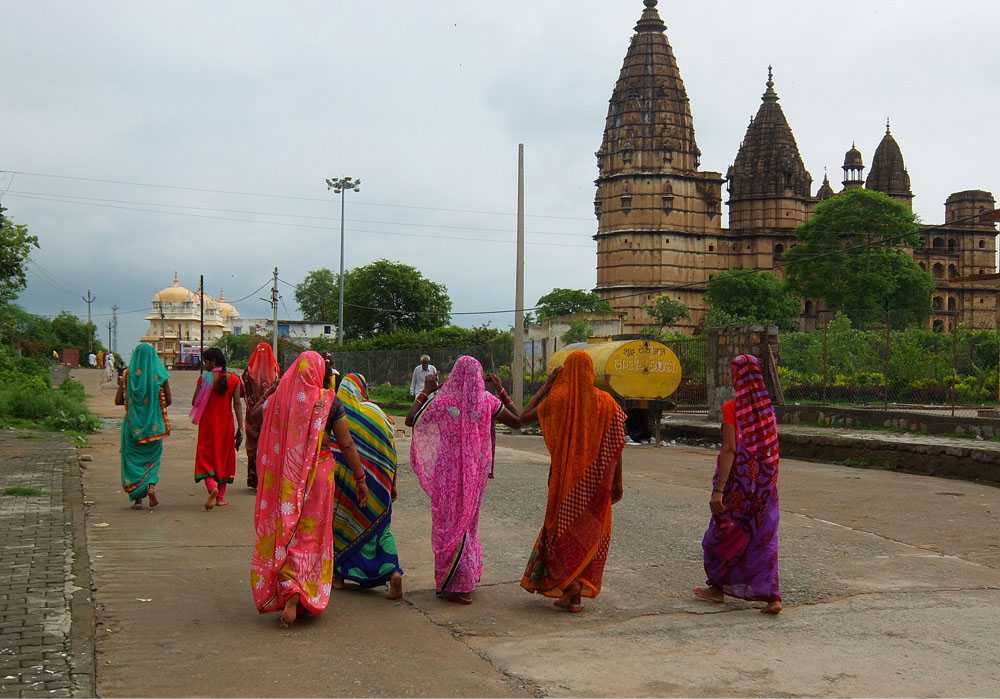 Beachwear is permissible in destinations like Goa and Kerala, but visitors should cover up when entering restaurants or stores. Dress cautiously to avoid drawing unwanted attention by exposing clothing. Now, you know what not to wear in India and dress the most appropriate way.
Seasonal Clothing Requirements
India experiences the summer, winter, and monsoon seasons. Light cotton clothing is appropriate for the hot and muggy summer months (March to June). The winter months (November to February) are excellent, so carrying a light sweater or jacket is necessary.
Heavy rainfall occurs throughout the monsoon season (July to September); therefore, having a raincoat or umbrella on hand is advised.
Blending in Culturally
It's essential to respect local traditions and customs when visiting India. Respect is demonstrated by dressing modestly and showing that you have tried to assimilate into the local culture.
Both men and women should refrain from donning shorts or sleeveless tops, respectively. Avoiding public displays of affection and refraining from drinking in public are both advised.
Conclusion
India is a stunning nation with a dynamic culture. Wearing proper clothing not only demonstrates respect for regional customs but also guarantees comfort when traveling.
Remember to take lightweight, cozy clothing made of cotton or other breathable materials for your trip to India.
It's crucial to dress modestly and avoid wearing anything too revealing in tourist areas and places of worship. You're prepared to enjoy your trip to India if you consider these suggestions. Now, we hope you know what to wear in India and enjoy its beauty with comfortable wear. 
FAQs
What is appropriate attire for women in India?


You can wear whatever you are comfortable with. However, check the weather condition before packing your bags and dress accordingly. Avoid wearing shorts and tight-fitting clothes. 


Is swimsuit allowed on the beaches of India?


Beaches in Goa and some parts of Kerala have permission for a swimsuit but other places in India may not allow for swimwear.


---
---
STAFF'S PICKS &
Related Posts