Travel Tips To Be Taken Care in Travelling
Posted On October 6th, 2022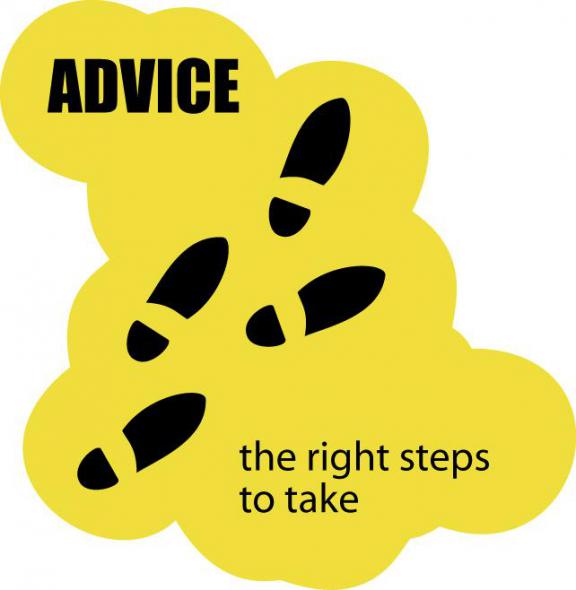 Basic safety practices to follow.
Travel gives you major exposure. Travel opens up your eyes. Travel helps you to understand life better. Travel helps to think from a new perspective. Travel broadens the horizons of mind and heart.
Travel is practical education. Which can never be found in books. You need to experience travel. Travel makes you overcome your comfort zone. It helps to become an all-rounder.
Travel helps you to make meaningful relationships. The most valued ones. Travel gives chance to mold into a better self. Travel makes you witness reality. Which everyone must experience.
In reality, Travel makes you a better person. Undoubtedly, you must have the time of your life. In short, who doesn't want to travel stress-free? That's why in the long run. We are here to help you out. Because, Of course, you deserve to refresh yourself.
Some travel tip to be taken care while travelling
Research More
Most crucial thing is to have knowledge. And to imply it. Before traveling you must research about location. About safety practices, you need to follow.
About, markets, food, climate and more. You must be aware about currency, activities, mode of transportation.
Study about the Destination.
Learn about currency values.
Public Transportation.
Climate, Hotels & food.
Plan Budgeting
This is where everyone struggles.
That's why calculations of expenses are very important. These things have to be done in advance. Always consider keeping extra money. You must research the cost of your trip. As well as your destination as prior. Always keep your money distributed. Prefer cards over cash.
Plan Budget beforehand.
Always keep extra as emergency.
Calculate accommodations, food.
Do not carry lot of cash.
Be aware of emergency contacts.
Ensuring emergency contacts are necessary.
You must take note of embassy contact number. You must mention your basic details. Such as name, contact number, and country you belong to. You must note in some dairy. Not only just in phone contacts.
Mention country of citizenship.
Residential, hotel details.
Embassy contacts.
Take note in Diary.
Invest in Proper Travel Bag.
Indeed, you must use right travel bag.
Above all keep your stuffs safe and secured. Make sure that your bag is waterproof. Always prefer bags with lock system.
Correct selection of bag helps you, to keep valuables safe. Buy travel bags with safe features. Like strong straps, automatic locker system.
Travel bags with features.
Waterproof and zipper facility.
Invest in Travel Lock.
Keep your valuables safe.
Extra Documents.
Keeping copies of documents is essential.
Besides, You must keep physical as well as digital copies. Each documents must have more than two copies. Its always wise to carry extra copies. You must create a draft on email. And save all the documents to make handy.
Digital documents.
Carry extra Documents.
Physical copies.
Create draft in email.
Keep the essentials.
During your trip, essentials are the key.
At the same time, it makes you confident. You must always keep extra power cords, chargers, power banks, maps, and medicine. Accordingly, you must also keep maps. The location you are going to, you must know. lastly, environmental-based products.
Invest on Essentials.
Above all, extra devices.
Powerbanks, devices for technical support.
Medication and Maps.
Be aware of surroundings.
Indeed your safety is in your hands.
Being aware of own areas is important. Furthermore, you must always know about nearby emergencies. Like hospitals, and police stations. Especially, when you are a solo traveller. Always communicate well with your hotel staffs. Inform them prior about travel plans.
By all means, be aware of surroundings.
Overall safety is in your hands.
Keep your nearby ones updated
Be aware of emergencies.
Learn the native way.
Firstly, you must learn the basics of language. Especially, of the country you plan to visit. Furthermore, it helps in easy communication.
You can make friends, and eventually share great bonds. However, it is a positive point to know a language. Especially, when in emergency it helps.
Take First and foremost step.
Learn basic language.
Much easier communications.
Moreover, great bondings.
Travel Insurance.
Firstly, make sure to get the travel insurance.
Travel insurance is necessary at the present time. Especially, for the medical emergency. It will be helpful in flight rescheduling. As well as in situations like lost documents. At the same time, you can get other helps too. For instance, Delay of Checked Baggage, Personal Liability and more.
Travel Insurance is necessity.
Specifically, for personal losses.
Undeniably helpful for emergencies.
Makes things happen in time.
Travel card.
First thing to remember is to get travel card.
It makes thing so much easier. Choose travel card with 24 hours customer facility. By all means connect it with your bank. Incase of any issues, they will help.
Travel Cards help you earn rewards. Especially, you can get discounted prices. Above all, travel card is very necessary for foreign travels. Generally, it would be easier for transactions.
Get Travel card.
link it with your bank.
Certainly smooth transaction.
Necessary for foreign travels.
After all, things are considered, make sure to enjoy. As a result of your awareness, you can help others. Another key point is you can always be prepared. Both, for the good as well as the worst. Certainly, this is a kind of self-care.
And at the present time these tips are very necessary. By all means, you must detox yourself. You should travel responsibly. You deserve to be treated well. From time to time, you must travel. Travel helps you grow inside out.
Frequently Asked Questions.
1. Does Reseach before travel helps?
Above all, Research matters the most.
2. How Travel helps you?
Travels helps you to be more practical.
3. How important is for you to travel?
By all means, Travel gives you deeper exposure. And you must do it.
Surely Travel Now!
---
---
STAFF'S PICKS &
Related Posts