The desert land that offers ultimate luxury with a virtuous ambience is Dubai. This place has everything for everyone for their amusement. So, pick any one choice of your interest be it shopping, a water park or any other place, and you will gather at least 10 best places to visit in Dubai in the same category.
It is one of the most-visited tourist destinations to soak in the shade of luxury and feel the cultural vibe of Dubai. Every place in Dubai is built with a motive to entice tourists and keep them engrossed.
Top 10 Tourist Places in Dubai
Burj Khalifa
Dubai Mall
Palm Jumeirah
Museum of the Future
Miracle Garden
Jumeirah Beach
Global Village
Desert Safari
Dubai Frame
Dubai Marina
10 best places to enjoy a good time in Dubai
Whether you are planning a trip to Dubai with your family, friends or a business trip, you must include at least 10 best places to visit in Dubai. Otherwise, just visiting 3-4 places won't let you imbibe the enthusiasm of Dubai.
So, if you are confused about which 10 best places to visit in Dubai, we have prepared a complete listicle for you. Here is your guide!
1. Burj Khalifa
You imagine Dubai, and the picture of Burj Khalifa is automatic in your mind. Isn't it? It is because Burj Khalifa represents the authenticity of Dubai, and it is the pride of Emirates.
Thus, we decided to keep Burj Khalifa as one of the top best places in Dubai. The marvellous architecture and the astounding height of Burj Khalifa will keep you stunned. In addition, the fountain show of Burj Khalifa is a world-famous sight to behold. And you can have a good time at the luxurious lounge, restaurant and capture the best view from the observation deck inside the Burj Khalifa.
2. Dubai Mall
Visiting Dubai and not shopping? It isn't possible, right? So, to add excitement to your shopping spree journey, Dubai Mall is the ultimate place. You can find almost all the luxurious brands here and shop your heart out.
Further adding to your entertainment, there is an aquarium with different marine species. Dubai Mall also houses cinema space, various eateries to satiate your tastebuds, gaming zone and Ice Rink.
3. Palm Jumeirah
One of the best places to visit in Dubai with family and friends is Palm Jumeirah. A man-made island that looks like a palm tree is the Palm Jumeirah. You can have a good time in their Aquaventure Waterpark, and their waterslides are just amazing and perfect for family time.
Couples can spend a quaint time on their private beach and enjoy a sundowner. There are also other activities to try here, and the best part is the architecture of Palm Jumeirah which will entice you.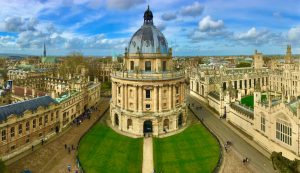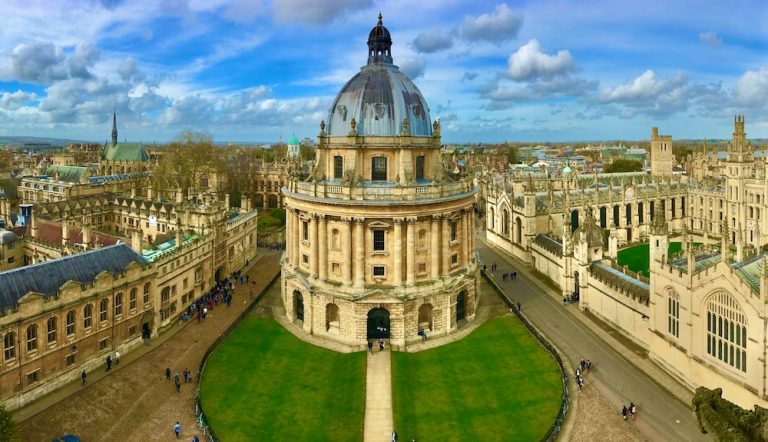 Must See Places in Oxford Nestled in the South-East of UK, a little over an hour's drive from London is
Read More...
---


Laos is a fascinating country with an impressive landscape, rich history, spiritual places and vibrant culture. Brimming with mountains, Laos
Read More...
---
4. Museum of the Future
Want to experience the future of 2071? Then, you should visit, Museum of the Future. The architecture and the wall are beautifully designed, and there is Arabic poetry on the walls.
It's a good place to tour around with your kids. Also, you get to know about climatic changes and their effects. Overall, a good place to travel to the future.
5. Miracle Garden
Love flowers and getting close to nature? Head towards Miracle Garden. It is one of the top 10 best places to visit in Dubai. You can find flowers and just flowers everywhere. The excellent craftsmanship of different designs made with flowers will stun you.
It is a great place to capture pictures for your gram, and to collect memories of the Dubai trip. So, when in Dubai, add Miracle Garden to your list of places to visit.
6. Jumeirah Beach
The best place to spend a lazy evening is Jumeirah Beach. This white sand beach is one of the favourite beaches of tourists visiting Dubai. The reason is its entertainment facilities and exclusive environment.
The high-end hotels and resorts surrounding Jumeirah beach make it one of the attractive places to spend time in Dubai.
7. Global Village
Your one-stop place for ultimate entertainment is Global Village. Here there is everything for your entertainment, right from delicious cuisines, shopping and games.
It is one of the best places to visit in Dubai in a week. There is about 26 pavilion here, where you can taste food of different countries and explore their culture.
8. Desert Safari
The adventure and thrill of trying new activities in Dubai are never-ending, and one such enthusiastic experience is Desert Safari. This is one of the most attractive and unique places to visit in Dubai.
Get in a car and enjoy the spectacular view of the Dubai desert. You can also try sandboarding and camel riding here. Complete your day with a luscious dinner along with a fire show and belly dance.
9. Dubai Frame
Another architectural wonder of Emirates is the Dubai Frame. Its height and width of 150.24 and 95.53 meters are surprising and a treat to your eyes.
It is the latest attraction of Dubai since 2018. The sky deck connected to the Dubai Frame offers a panoramic view of the city. Visit Dubai frame and capture the bird's eye view on your cameras.
10. Dubai Marina
An exclusive place brimming with high-end skyscrapers, entertainment options, luxury cars and a dreamy lifestyle is Dubai Marina. One of the best places to visit in Dubai at night and in the morning is Dubai Marina.
A walk through Dubai Marina will make you forget about yourself and lets you soak in the luxurious environment. You can enjoy delicious lunch or dinner at some of the famous eateries here or take a cruize and enjoy the stunning views.
Bottom Line
So, these are the 10 best places to visit in Dubai. Pack your bags as the luxurious days of Emirates is waiting for you!
FAQs
1) Is Dubai good enough for family holidays?
Yes, Dubai is fantastic to spend a leisurely holiday with family. 
2) Can I save money by booking my Dubai trip with packages?
Yes, if you are visiting Dubai for the first time package tour is the best option. You can customize your tour and save money if you choose the right package.
3) How many days is enough to explore Dubai?
A minimum of 4-6 days is enough to explore the best sightseeing places in Dubai.