Special Tourist Attractions in India
Posted On June 18th, 2020


Special Tourist Attractions in India
Are you considering enjoying your next holiday in lovely romantic India? Well, why not? This is a country where modernism and traditionalism coexist peacefully. You'll be amazed to see several examples of it during your stay here.
Why Visit India
India is home to the oldest civilizations in the world. Among the world, India is the most visited tourist place due to its own identity in the tourism sector.
Its heritage spans several centuries and peoples of various cultures who have enriched our country with their religion and culture.
You get to enjoy cuisines you might not get to relish anywhere else.
You can choose to have an adventure holiday, a spiritual one, a historical one, or just hang loose.
This sub-continent has a vast array of geographies from stunning beaches and waterfronts to imposing mountains, spiritual centers, and Nature at her very best. Wildlife sanctuaries, bird parks, and bee sanctuaries are not also uncommon here. In short, there's something for everyone in India.
Tourist Attractions in India
Depending on your interests and the time of year you will be visiting India; there is a range of tourist attractions in India that will leave an indelible impression on your mind. Take, for instance, the world-renowned Taj Mahal at Agra.
Built as a testimony to Emperor Shah Jehan's wife MumtazMahal, this mausoleum was constructed in 1631. It stands out for its typical Islamic architecture comprising minarets, arches, and black calligraphy at the entrance.
Among holy sites in India, the Golden Temple or Harmandir Sahib in Amritsar is also known as a symbol of peace and serenity. Built on gold, it serves not just as a Sikh Gurudwara or temple, but also as a repository of its culture. Its spiritual atmosphere attracts national and international tourists each year.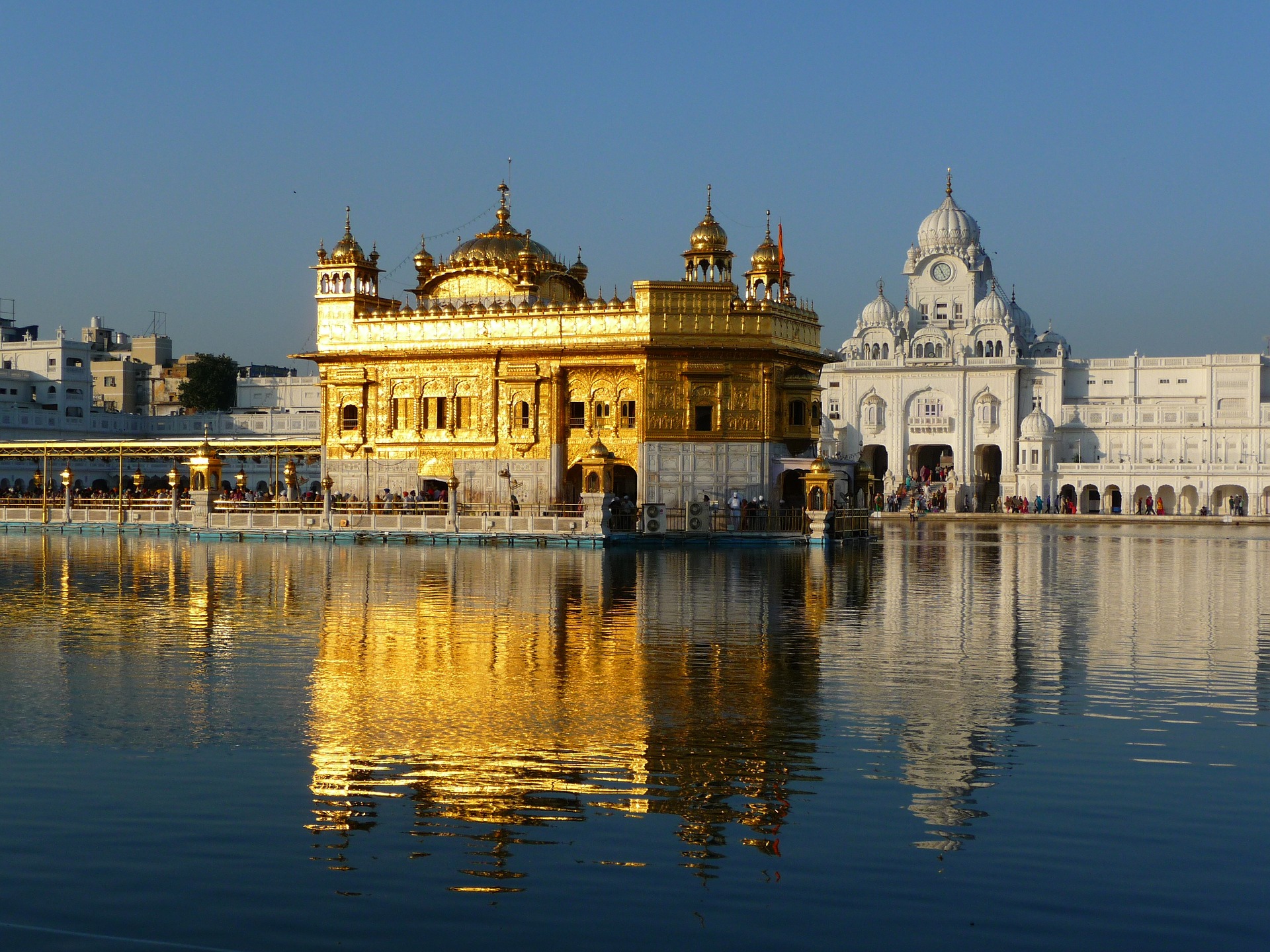 Take the Spiritual Route
If you want to visit the spiritual centers of India, your holiday will be incomplete without a trip to Varanasi. An important pilgrim town for the Hindus, Varanasi is inevitably linked with the River Ganges. It was established in the eighth century BC and remains inhabited even today.
There are over 100 Ghats to see and explore here, but a not-to-be-missed sight is the evening Aarti on the River Ganga. Here's where you can also see how modern Varanasi blends easily with the old.
These are but some of the Top Tourist Attractions in India that you should spend some time to absorb and admire.
Tourist Places in India
There are other tourist places in India too, that you will fall in love with. If you're holidaying with your family, you might like to holiday in Goa. Its sun-kissed beaches and lush greenery, apart from its many churches and rich Portuguese history beckon travelers to spend time here and enjoy the youthful ambiance and platter of international cuisines. There are many water sports too if you wish.
To the north of Delhi, you'll find several big and small hill stations that you might like to explore and enjoy. Nainital, a British hill station and capital city of Uttarakhand, is perfect with its mountains, observation point, cable car, and much more that lures mountain-lovers.


Other such places are Kulu-Manali, Darjeeling, Dehradun, Leh and Ladakh, and Ooty. You can enjoy the unique pleasures of these places which are quite different from the rest of India.
There's no dearth of places to visit in India. Once you decide the kind of holiday you want, your travel agent can put together an amazing itinerary.
Special Tourist Destinations in India
You can also choose to take a holiday to see the Special Tourist Attractions in India, for instance, Rajasthan. If you visit this land of kings and queens, forts and mansions, you will be transported into another age and enjoy its grandeur and magnificence.
Your tour of Rajasthan will encompass its capital city, Jaipur or the Pink City, Jaisalmer, Jodhpur, and other small towns. Since it is situated in the Thar Desert, you mustn't miss out on a camel dune ride in the desert.
Apart from its history and period architecture, you will be stunned by the arts and crafts and the range of jewelry these places show off. Shopping here can never be boring.
Conclusion
There are countless sights that can delight you, no matter which part of the country you may be in. Just choose the kind of holiday you want to have and come to India to enjoy it. To see the tourist destinations you can reach us at Japji Travel. We're satisfied to provide you one of the satisfactory and easy manners by using which consumer are able to complete their dream excursion and might able to tour via all of these historic moments who still interact with human beings from their splendor.
Want to Know the Best Places in India?
Here is a list of most visited and popular attractions in india. here is the name Manali, Shimla, Nainital, Dharamshala, Mussoorie for the hill station lovers and jaipur, Agra, Jaisalmer, Amritsar, Jodhpur, Bikaner, Pushkar for our foreign tourist who come to india and like heritage & historical places.
---
---
STAFF'S PICKS &
Related Posts