Rental Tempo Traveller to See India
Posted On July 3rd, 2021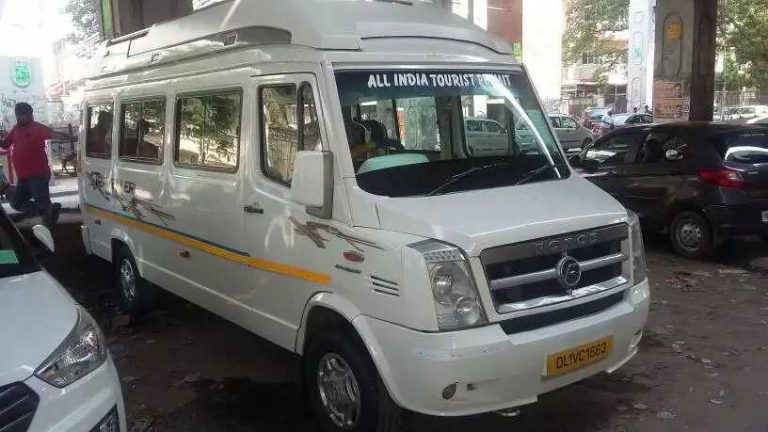 Travel in India By Tempo Traveller
India Attracts people from different parts of the world, including locals, who are travel enthusiasts. There are some of the best Indian road trips that you will absolutely love when you plan trip to India. Trips become a memorable experience with family and friends. And, if you wish to explore India on wheels then rental tempo traveller to see India is the best solution.
India's rustic image is its strength, the diversity in people and lifestyle. All this have always attracted a lot of attention from outsiders.
When we talk of India as a pro tourism country, we talk of its extravagant royalty, mesmerizing landscapes, fascinating heritage amazing hospitality, and amusing road trips. Here, we have combined a list of some of the best on-road travelling experiences in a rental tempo traveller to see India's list.
Bikaner to Jaisalmer:
The distance that you want to cover from Bikaner and Jaisalmer is near 332 km. The riding guidelines are smooth to follow. You need 4 and 1/2 of an hour's time to cover the distance. If you're visiting in the summer months then take enough quantity of cool water to drink along with you. This is honestly one of the Best Indian Avenue journeys really well worth exploring when you plan for a rental tempo traveller to see India.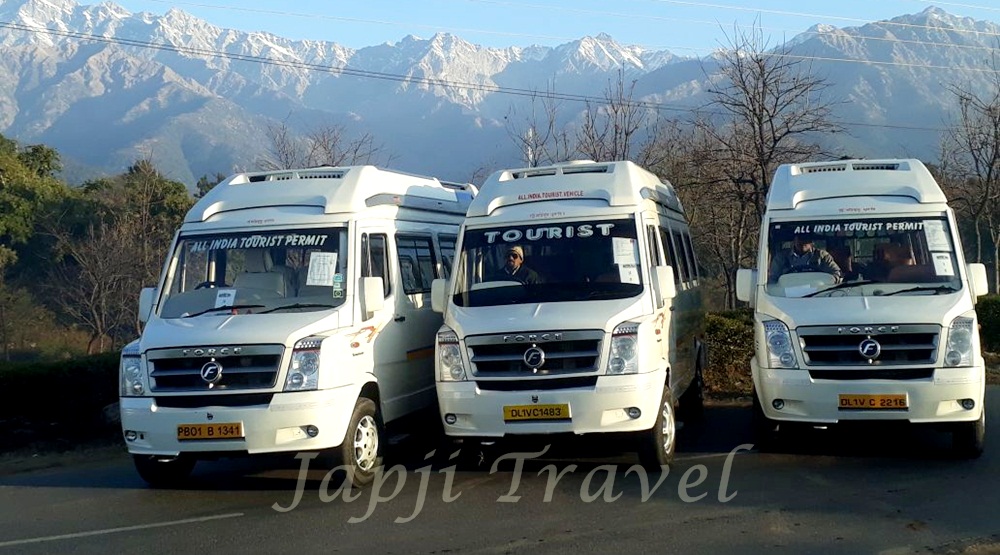 Chandigarh to Manali:
The drive from Chandigarh to Manali is definitely one of the best road trips to relax and explore the beautiful scenery along the way. The total mileage of highway is 300 kilometers, suitable for self-driving or rental tempo traveller to see India. This is one of the most convenient and fastest ways to get from Chandigarh to Manali, because it allows your mind and spirit to get a perfect relaxation and a smooth journey. This route takes about five and a half hours roughly but provides the true essence of a wonderful trip to India.
Manali-Leh:
The total distance you must drive is 479 kilometers and the journey takes 48 hours through the Leh-Manali Expressway. A few words are not enough to express the beauty of this route. The dark, damp gray roads at the foot of the snow-capped hills provide breathtaking views for this trip.
Delhi-Shimla:
The distance between Delhi and Shimla is approximately 352 kilometers, and you will need 7 hours to reach your destination without interruption. What makes this ride so refreshing is that the road is smooth and the wind is constantly flowing. Both sides of the road provide such a panoramic view, you will be very happy and grateful to choose this trip as your vacation. If you like food, on your way to Shimla, you can find several dhabas that serve delicious and high-quality food.
Mumbai-Pune:
The list of the places to explore on a rental tempo traveller to see India includes riding through Mumbai on the Pune Highway, this is one of the most attractive and popular paths for travelers who prefer road trips instead of rail and air travel. Picturesque mountains, gentle alpine winds, lush greenery and panoramic landscapes make your trip an unforgettable experience. The total time to overcome the trip is 2 hours. The total distance is 93 kilometers, leading to the beautiful destination Lonavala. There are some good food centers on the way to Pune, where you can enjoy food at the best prices.
Vishakapatnam to Araku valley
The elegant bond of the Gulf of Bengal and the Eastern Gorst Mountains of Vishakhapatnam is a great road trip that can be covered in the list of the places to explore on a rental tempo traveller to see India. First-time visitors to the city are mesmerized by the unspoiled beauty of this combination of the city. The experience is incredibly comfortable and it intrigues travelers about the beauty of the road. The winding roads, gentle climbs, and the sweet serenity of the hills make it a great road trip in India and forever etch a permanent place in your heart. The road expanse of 116 km and takes around 3 hours to reach the destination.
Guwahati to Tawang
The distance of 520 km covers the two most important things in the Northeast, as well as its two challenging extreme travels, but spanning an extremely beautiful region. There are multiple stops in the middle, you can't make it more convenient when you go for a rental tempo traveller to see India. The road is long and requires two stops, it takes around 2 days to reach the destination.
With friends and families, these road trips on a rental tempo traveler become memorable, cozy, and comfortable. While enjoying the scenic beauty on the way and multiple food stops and sights makes it a remarkable experience. You can choose a reliable travel agent if you are looking for a rental tempo traveler to see India, it will help you make your trip smoother and more fun.
---
---
STAFF'S PICKS &
Related Posts