Most Famous Monuments and Landmarks In Canada
Posted On August 16th, 2023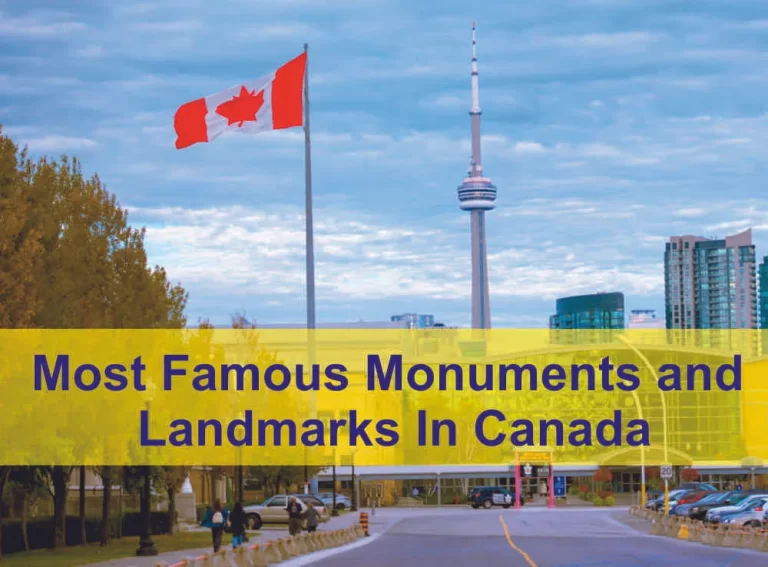 Canada is famous for its beautiful natural sights and ten very different provinces. Spread out across these different areas, you'll discover some Most Famous Monuments and Landmarks In Canada. These can be modern buildings, things made by nature like mountains or rivers, and old buildings that are special. The variety is really impressive. If you're thinking about visiting Canada, these things are definitely worth seeing.

There are so many places you can go to in this second-biggest country in the world. Moreover, Canada will make you feel amazed with its colorful landscapes, untouched nature, and interesting traditions. Thus, it's no wonder that many people go to Canada for exciting adventures and fun times.
Niagra Falls, Ontario
The most amazing views of the waterfalls are of Horseshoe Falls on the side of Canada. You can look at the waterfalls both when it's dark and during the daytime. Three big waterfalls are spread out across two countries. But besides being a place where many tourists go, the amount of water that comes down from this special Canadian landmark also helps make electricity.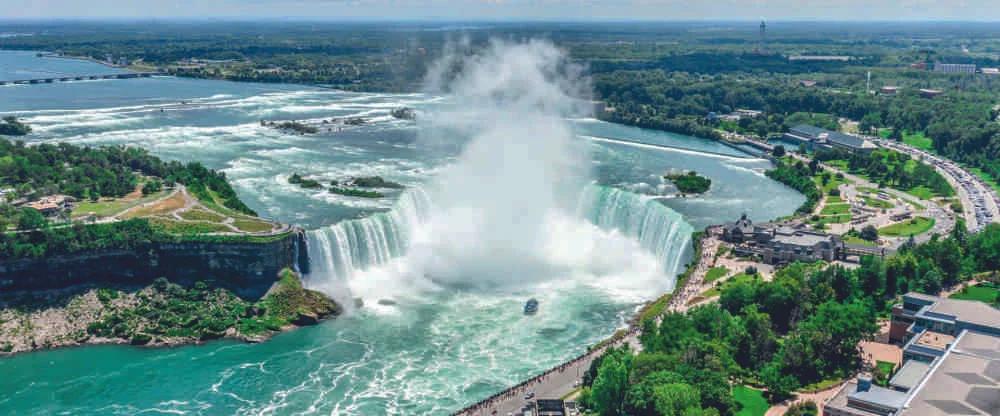 Moreover, there are other fun ways to see Niagara Falls, like flying over them in a helicopter, going really fast on a zip line, riding on a special boat called Hornblower Niagara Cruises, and going behind the waterfalls with something called Journey Behind the Falls.
Best time to visit: June to September

National Gallery of Canada:
It is a famous museum in Ottawa that started in 1880. The place has a big collection of over 80000 and more pieces of art, like paintings, and prints. Here, the Canadian Crown Jewels are kept! Therefore, you can't miss seeing this place.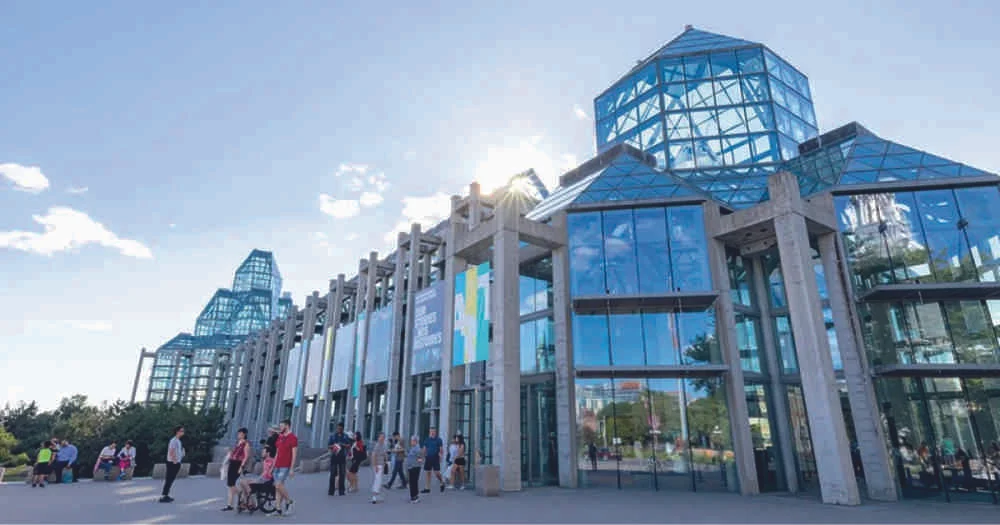 Moreover, you can see its special glass tops from almost anywhere in downtown Ottawa. They're just one of the many amazing parts of the country's top place for art. Remember to plan a whole morning or afternoon and wear comfy shoes. Furthermore, it's a really big building, with super long hallways, full of art from different times.
Best time to visit: Open at 9:30 in the morning and shut at 6 in the evening every day. You can choose accordingly.

The CN Tower
It is the tallest pole in Canada and the ninth-highest standing structure in the whole wide world. It held the record for being the tallest for a super long time, 32 years to be exact. Of course, when people go to Toronto, the really tall building of the CN Tower is the first thing they see in the city's outline. Nonetheless, a whole bunch of travelers from all around the planet come to visit the CN Tower each year.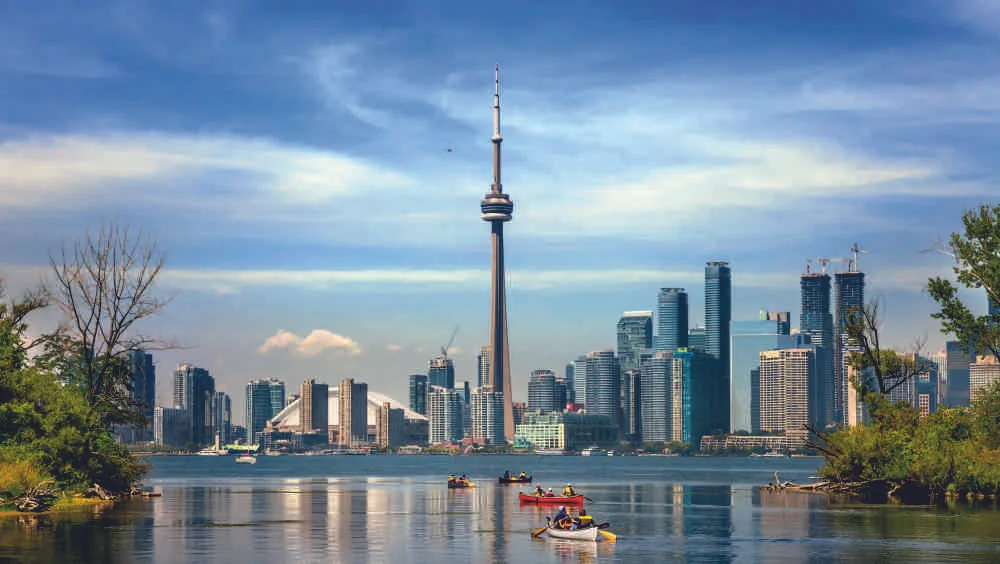 It is one of the biggest lightning magnets globally. The tower's Glass floor is among the highest glass-lined floors on Earth. Additionally, the CN Tower is one of the tallest separate spires on the globe and the highest in the Western part of the world. This is surely one of the Most Famous Monuments and Landmarks In Canada
Best time to visit: You can visit any day as they operate daily from 9 morning to 9 night.

Butchart Gardens:
It is found on the edge of downtown Victoria, BC Canada. The Butchart Gardens have five special parts with different kinds of flowers, bushes, low plants, and trees that work together to show off a certain type of plant and make a special feeling.
Moreover, more than a million visitors go to The Butchart Gardens every year, and it needs around 500 plus workers to make things run smoothly when it's the busiest time. Fifty gardeners work there all the time, and they get help from 20 seasonal gardeners. Similarly, if you really like flowers and taking care of gardens, this is the perfect garden to visit. The first seeds for this garden were actually planted more than a hundred years ago.
Best time to visit: It is a great idea to visit from March to May and then again from September to November.

Parliament Hill:
The Parliament is like the heart of Canada's special democracy. For more than 100 years, its main place was Center Block, which is most famous for the special Peace Tower. Inside, you can find the Senate and the House of Commons, where important talks and choices about our country were made.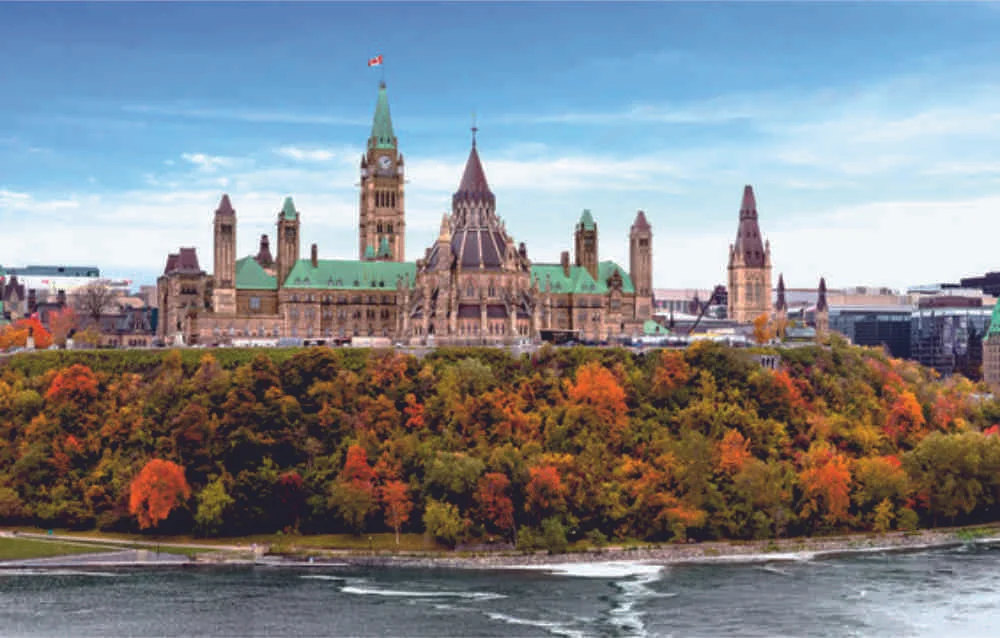 You can go to the Senate in the Senate of Canada Building, which was once the old Ottawa train station. And the House of Commons is in the West Block on Parliament Hill. It's smart to get tickets beforehand online, because only a certain number of tickets are available each day, and they're given out in the order people ask for them.
Best time to visit: Every single day. In other words, it starts at 9:00 in the morning and ends at 4:30 in the afternoon. The exact days change every year. For more info, you must check out the official website.
Let us mention a few more Most Famous Monuments and Landmarks In Canada! So, continue reading.

Canadian Museum of History:
Taking up four floors and covering almost 3 lac square feet. The Canadian Museum of History is one of the largest museums in Canada, bringing in millions of visitors every year.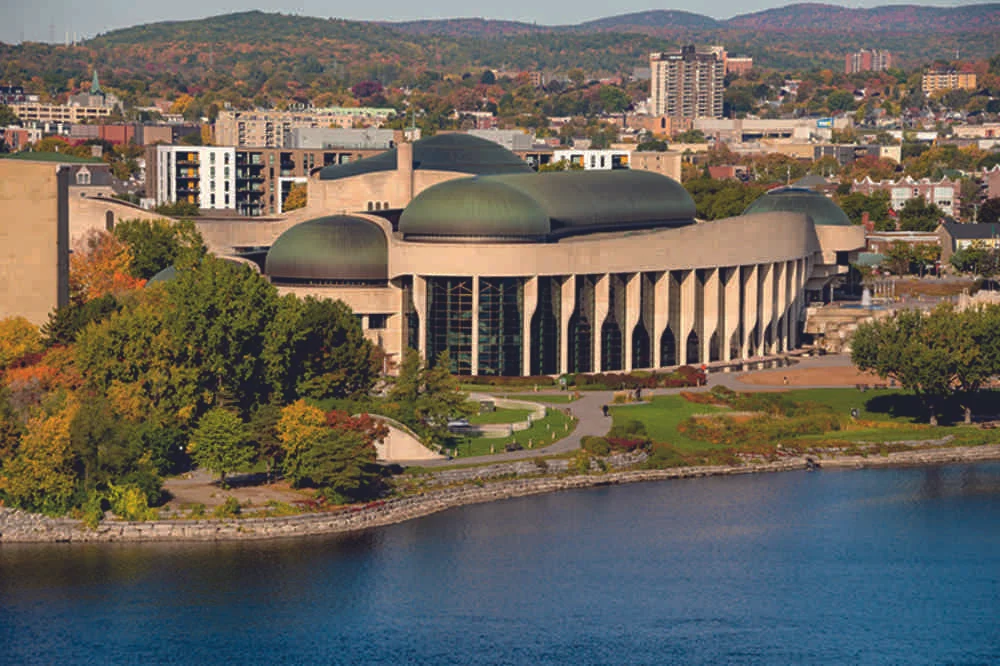 However, make sure you have enough time to explore this cool place that tells the story of Canada's past through lots of interesting things to see. The museum shows Canada's history from the view of the people who lived there first. Furthermore, it shows how the rule of the ancient people started. Thus, it gives a look at Canada's different and rich mix of culture and colonialism.
Best time to visit: From 9:30 in the morning to 5 in the evening. To get in, it costs around INR850

Jasper National Park:
Jasper National Park isn't just the biggest park in the Rocky Mountains in Canada – it's the world's second-largest special place where they take care of the sky at night.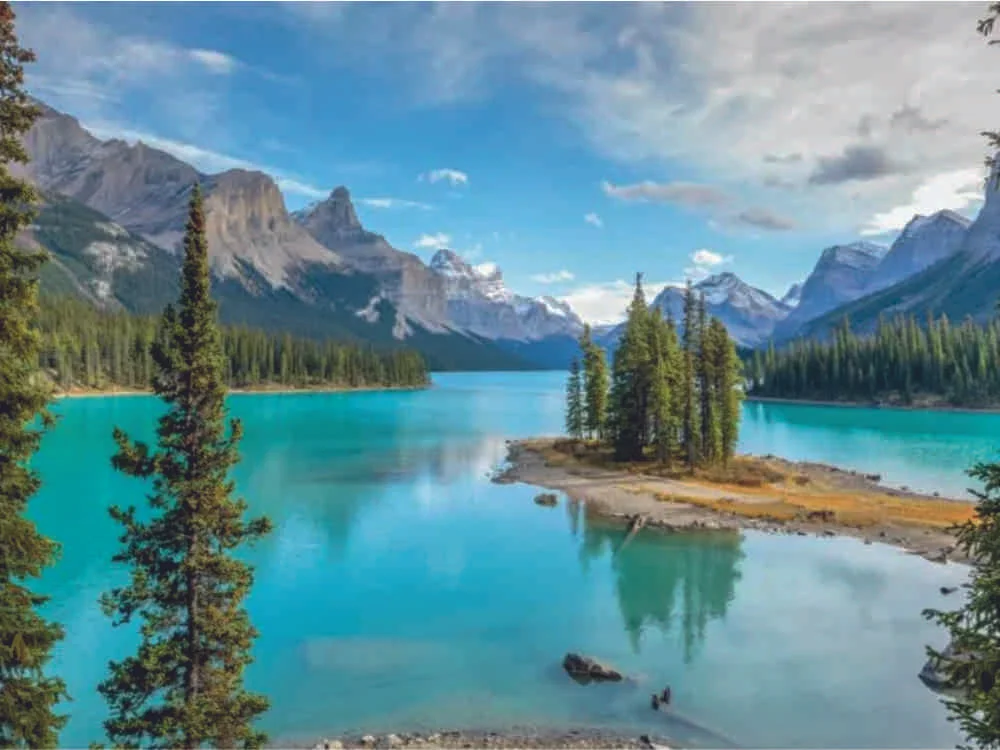 Additionally, it is like the best spot for people who love being outside and families who want a more relaxed time in the mountains. If you feel squished by lots of tourists, then Jasper might be just what you want! Because there aren't as many people, you don't need to wake up super early to find a place to park your car. However, you might still want to wake up early so you can see everything!
Best time to visit: It's a great choice to visit from June to September.

Casa Loma:
It is an ancient palace located in the center of Toronto, Canada. Consequently, the Gothic Revival mansion which attracts 360,000 tourists each year, is genuinely a spectacle to see. Additionally, the castle houses different occasions throughout the year. A few of them are musical presentations, spirit excursions, and celebrations with holiday themes.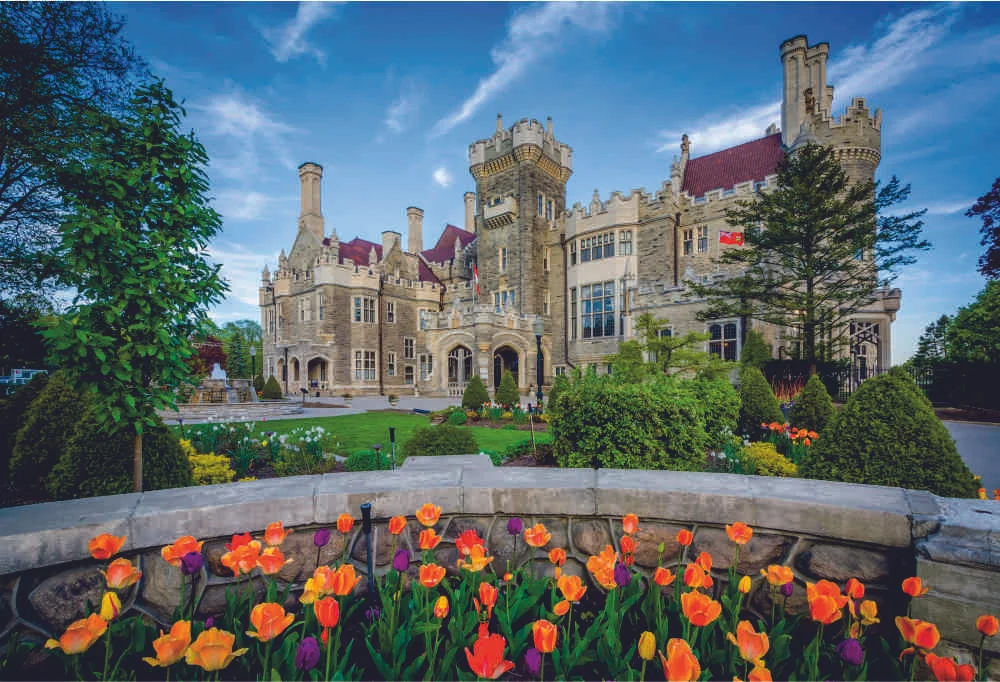 Nevertheless, this astonishing attraction—only a brief ride from Forest Hill—continues to be one of the urban area's architectural peaks. From both an artistic and historical perspective, it's certainly worth investigating. During the month of December, Casa Loma is being changed into a magical winter paradise, blanketed in thousands of sparkling lights.
Best time to visit: You can visit any time and any day from 9:30 morning to 5 in the evening. However, spring and autumn are the most crowded periods.
Conclusion: Most Famous Monuments and Landmarks In Canada
There you own it, the most lovely and renowned Canadian landmarks. As you can see, there are some quite varied selections. Whether you're into the past, structures, or faith, you'll effortlessly discover something. We are sure that you will experience things that line up with your interests.
Have fun on your journey around Canada! Reveal the stunning charm and abundant history of Canada through its most iconic landmarks. Are you a nature admirer or a history fanatic? If yes, Canada's landmarks assure memorable lasting memories.
---
---
STAFF'S PICKS &
Related Posts