Valuable tips,information and advices for Amarnath Yatra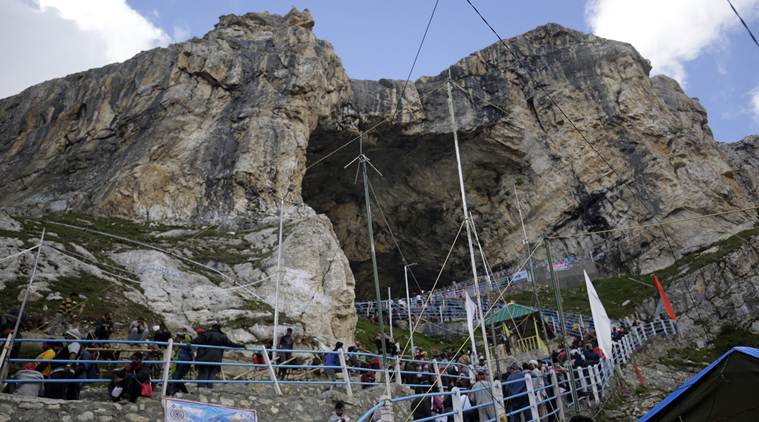 Amaranth Yatra is no doubt one of the most popular holy pilgrimage yatra among the Hindus. Many people go for this holy yatra for getting the blessing of Lord Shiva. The routes and the stunning paths of the Himalayas have made the journey more adventurous and charming too. The entire journey is full of adventure and for tourists it is important to understand that taking this journey is not an easy affair. Lots of factors one need to take into consideration such as weather, food, clothes, medicines or health issues before planning for this journey. We are going to share with you some valuable tips, for planning the sacred Amarnath Yatra, trip.
Ø Medical fitness: This is the most significant point to take into consideration before you plan for Amarnath Yatra. Every person must be fit and healthy for this trip as this trip is no doubt extremely tough and rough. Here it is necessary to go through the necessary medical testing so that you will understand the deficiencies within you. From the medical tests it will be easier to understand whether you have any heart or lungs problem or not. Persons having lungs or heart or breathing problem are not allowed to attend this trip.
Ø Journey via helicopter or shared taxis: If you or any of your family is not physically fit to reach this holy destination by trekking, then look for alternatives. Here, it is the better option to hire a taxi or opt for helicopter. From Jammu it will take 8 hours to reach to pahalgam by taxi whereas by bus it will take 13 hours. The next destination is Chandanwari for where you can hire taxi. Horses or palanquins (dolis) are also available to bring comfort in your journey. Helicopter journey is available for the routes Pahalgam to Panchtarani and from Baltal to Panjtarani. Expenses are also affordable and you will get the scope to experience a comfortable journey.
Ø Restrictions for elders and children: Children who are below the age of 13 years and elders those are above 75 years of age are not eligible to trek on this route. Here every traveler also must understand that there is a limit on the numbers of tourists permitted for the yatra on a particular day. Pregnant women over 6 months of pregnancy are not allowed to take this holy trip. Most of the pilgrims, be it general or handicapped prefer to take this trip barefoot. If you want to do so ensure you are capable to take such stress on your legs.
Ø Food and water: all through the route you will get lots of langars on your way. In these bhandars, you will get roti, sabji, various types of south Indian dishes and dried fruits too. It is always suggested to keep dried fruits along with your all through the route. Again, experiencing scarcity of water is common to see in this trip. Drinking water is available everywhere in different spots of the route and hence you will never remain thirsty throughout the entire journey. Quality food which is served in the bhandaras are of excellent quality and given by respectable families of the society who believe it as one way to impress Lord Shiva by feeding the holy pilgrims taking the journey of Amarnath Yatra.
Ø Minimum baggage: The yatra to Amarnath is really tough and hence it is always suggested to keep as minimum baggage as possible. Necessary things should be taken in such a way that you will never feel tired of carrying this baggage on your shoulder.
Ø Proper medicines: Lots of tourists face different types of health issues during the entire trip of Amarnath. Hence, before you start your journey you must check whether you have taken all the necessary medicines with you or not. Again, if you or any of your family members suffer from any typical disease then also proper medicines should always be taken with you. We recommend you to go for a body checkup by family doctor and get a fitness certificate with you for the trip.
Ø Woolen cloths: You will get in contact with the chilled breeze all through the route of Amarnath Yatra and here you should be aware of wearing sufficient woolen garments properly. Woolen cloths such as full sleeve sweatshirts, sweater, jackets, raincoat, gloves, caps, etc must be there in your baggage.
Ø Proper shoes: During the trip you can encounter with rain or snowfall. Hence, you should always keep waterproof shoes. These shoes are made of plastic and hence these will not allow entering water into the shoes. These boots are also excellent for all types of slippery roads.
Ø Proof of identity: This is one of the most important things that one should not miss. Every tourist should have the voter ID card or Passport or Aadhar Card with him or her baggage. Without it you will not be allowed to take the trip further.
Ø No photography and maintain cleanliness: once you reach to the cave you should be careful that no photography is allowed there in the cave. Again the tourists are requested to keep the entire area clean so that the nature will not get disturbed. The use of polythene is fully prohibited here. Failing to meet the regulations related to photography and polythene may lead to serious legal action.
Ø No stay inside the cave: No passenger is allowed to stay inside the cave due to the shortage of oxygen and so you avoid doing that as it may lead to fatal. The pilgrims are requested to visit the temple within the stipulated time period.
Ø Tents for accommodation: Getting tents for accommodation is quite easy here. These accommodations start from Nunwan in Pahalgam. The tourists can easily place a tent around the lake Sheshnag. The hired tents are available with sleeping bags, mats, blankets, etc.
Those above are certain important tips, information and advices which will make it easy for you to take the trip to Amarnath Cave.