5 Scariest places in Lucknow with their horrifying stories
Posted On January 22nd, 2021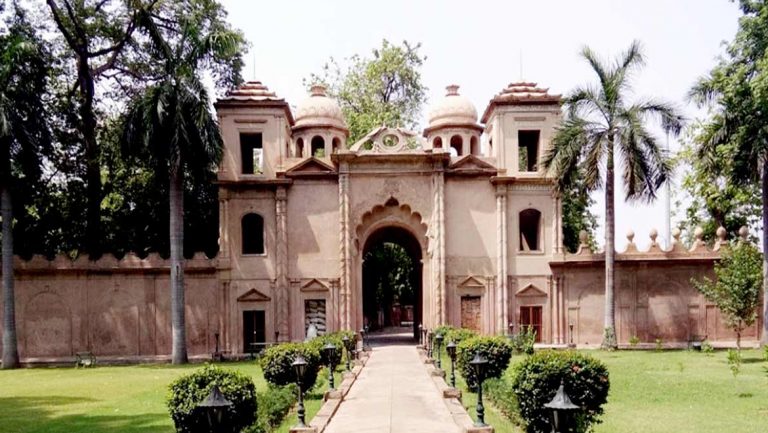 The City of Nawabs "Lucknow" is known for its royal hospitality. This city will welcome you with its culture, history, delicious food, and its entertaining stories. There are many ancient monuments and buildings here, which you will surely appreciate after seeing them. But Can you believe that there are some horror stories behind them? One reason for this is that many wars have been fought in Lucknow and many have died. If you like such Scariest places, then put Lucknow city on your bucket list. If you like such horrifying stories behind these Scariest places then read this article till the end.
There are many places in Lucknow that are Haunted but we do not put all on this list. So, we Japji Travel analyze and prepare a list of the " 5 scariest places in Lucknow with unusual horrifying stories behind them. "
1. Sikandar Bagh
Sikandar Bagh is the first to be on this list because this place is associated with the sacrifice of our freedom fighters. A battle was fought between the British and our freedom fighters here. According to a report, 2300 Indians and 70 British were killed.
The British army was so bloodthirsty that they did not even allow the burning of the bodies of the freedom fighters here. And these dead bodies are lying here, started rotting or the eagles and vultures were scavenged and eaten.
The locals here believe that the souls of those freedom fighters still wander the place. It is also said that scary noises are heard here at night.
2. Bara Imambara
Bara Imambara is famous as Bhool Bhulaiya. It is a symbol of the magnificent architectural art created by the Mughals not only in Lucknow but also in India. If you ever visit this place, then take the help of a tourist guide, otherwise, you will get lost around the bizarre paths here.
It was built in 1784 by Asaf-ud-Daula to give peoples employment. It was a time of great crisis and many innocents lost their lives here. Since then, this place is considered to be haunted.
The basement built in the premises of Bara Imambara was used by the British to shut down the Indians during that time. it is said that the shadow of the Indians still appears on the walls of the cellar. Many people have also claimed to have captured these ghostly photographs on camera.
The old people tell that many people who entered the building on the tour route never returned. The ghosts of innocent women and children who died while imprisoned could be seen hanging around inside the premises of this huge building.
3. Begum Kothi
You might have heard the name of Begum Kothi, sometimes in the name of scariest places. Around 7000 Indian freedom fighters were killed here during the freedom movement.
Tourists and locals here have also experienced supernatural powers here. They says that this place starts creating negative emotions and you start getting scared. It is said that the death of freedom fighters was so terrible that even today the sound of their screaming and shouting is heard in the night.
4. OLE House
Earlier this house used to be the residence of Wajid Ali Shah and then it was acquired by the Vice Chancellor. According to historical events, during the Mutiny of 1857, many Britishers were killed and thrown inside a well located in the OLE house.Since then the spirits of all those British soldiers have wandered here.
When the Vice-Chancellor is assigned to this house, he settled here with his family. One morning the Vice Chancellor's son is said to have been throwing stones inside the well. He invited these spirits to wake up. After some time, such news will come, that boy died in a mysterious way.
Just after the incident, the Vice-Chancellor of Lucknow University sealed the place with sacred rituals so that it could be avoided in the future. Due to this scary story, it is considered one of the scariest places in Lucknow with their horrifying stories.
5. Residency Park
The Residency Park is a group of several buildings in the common complex that was built by Nawab Shahadat Ali Khan in 1800. In 1857, people of British family came to live in this residency.
The place was under siege in 1857 by britishers. it is believed that this siege lasted for 5 months. During this time 1700 fighters were inside the Residency and 600 of them were children and women. This is why people at this place realize supernatural powers.
It is forbidden to visit this place after sunset because This entire place and buildings are filled with thick darkness.
---
---
STAFF'S PICKS &
Related Posts