Agra, a city on the banks of Yamuna river is known for its history. It is the favourite place of tourists and famous for its Mughal-era buildings. Agra is one of the best tourism cities in India and also a major example of Mughal emperor's architectural activities. This city is equally loved by Indians and foreigners, foreigners come to this city because of its magnificent architecture and history which starts from Mahabharata and continues till Mughals emperors. There are number of monuments in Agra and have some or the other in building Agra tourism. Mainly the history of Agra brings us to the rule of Mughal dynasty, but other rulers also have one or the other contribution  in building history of Agra. The man who founded Agra is Sikandar Lodi and he founded it during 16th century. Earlier Delhi was the capital but Sikandar Lodi made Agra his capital and it was ruled by his son for nine years. Agra was also the capital city when Sher Shah Suri ruled from 1556 to 1658. During the Mughal reign, Agra was known as Akbarabad and new dimensions were added to the city. Then, Marathas changed its name from Akbarabad to Agra. Akbar built Agar Fort, Jahangir modified palaces and gardens, Shah Jahan brought architecture to another level when he built Taj Mahal. Then the Jats, Marathas and British ruled the city, created different part of history. Agra is also a great city because of amalgamation of religions present here. Agra has three UNESCO World Heritage Sites: the Taj Mahal, Agra Fort and Fatehpur Sikri. There are many popular sightseeing places in Agra and one must visit the city at least once.
We have compiled a list of best 5 tourism destinations and popular sight-seeing places in Agra. Let's take a look –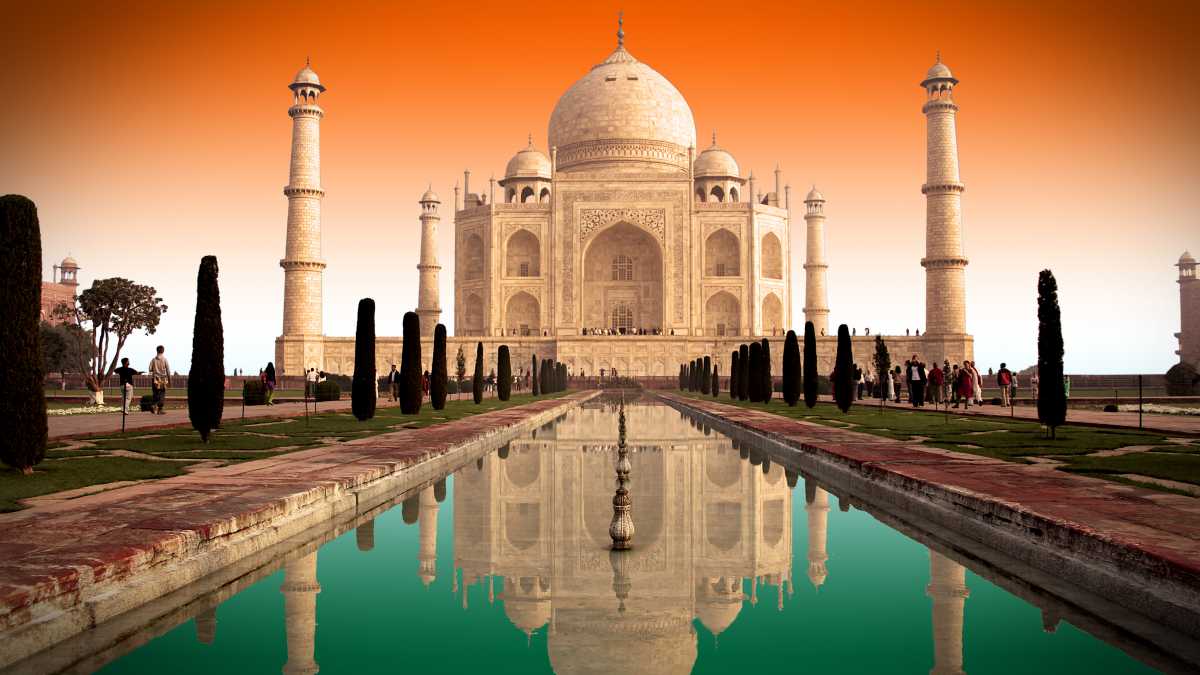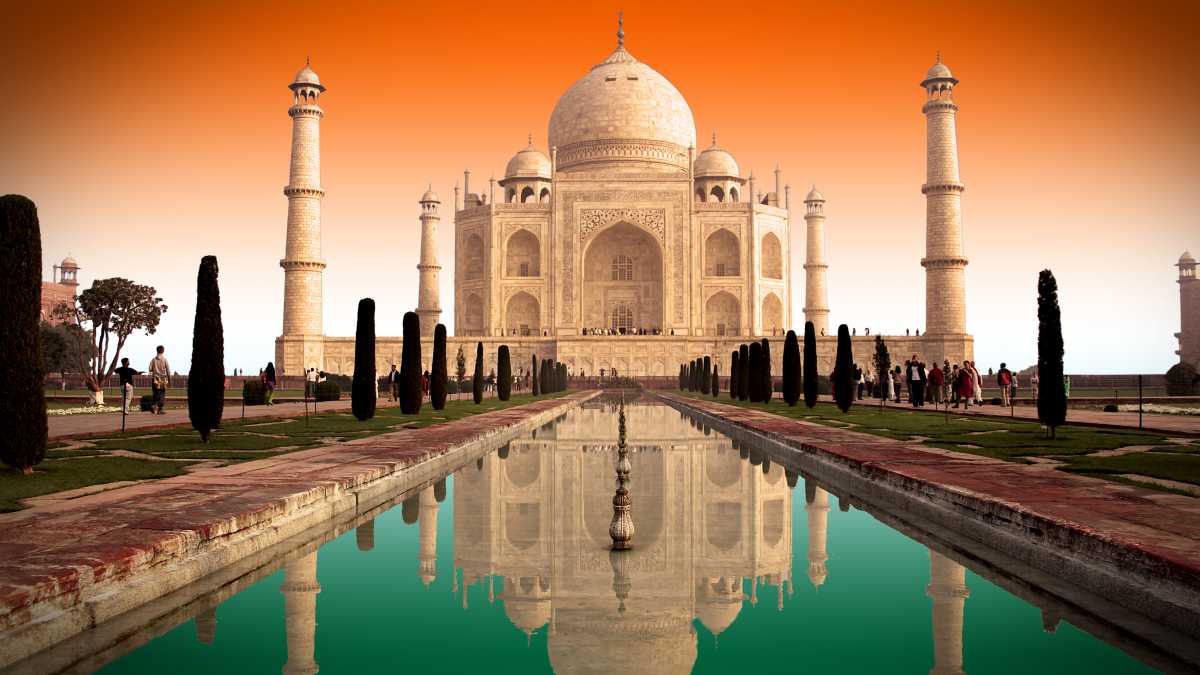 • The Taj Mahal
Whenever you think of Agra's popular sightseeing places then the name of Taj Mahal would definitely come into mind. As per ancient stories, the Taj Mahal was built by Shah Jahan in the memory of his third wife Mumtaz Mahal. Mumtaz Mahal died in 1631, while she was giving birth to their 14th child. Total of 20,000 people worked together to construct Taj Mahal. The Taj Mahal represents the mesmerizing beauty of architecture made by Mughals. It is one of the wonders in the world. In the year 1983, it was declared as the World Heritage Site. Nothing is more incredible compared to watching Taj Mahal on full moon day. The Taj has have gates from east, west and south directions. East and West gates are for you groups and south gates are for independent travellers.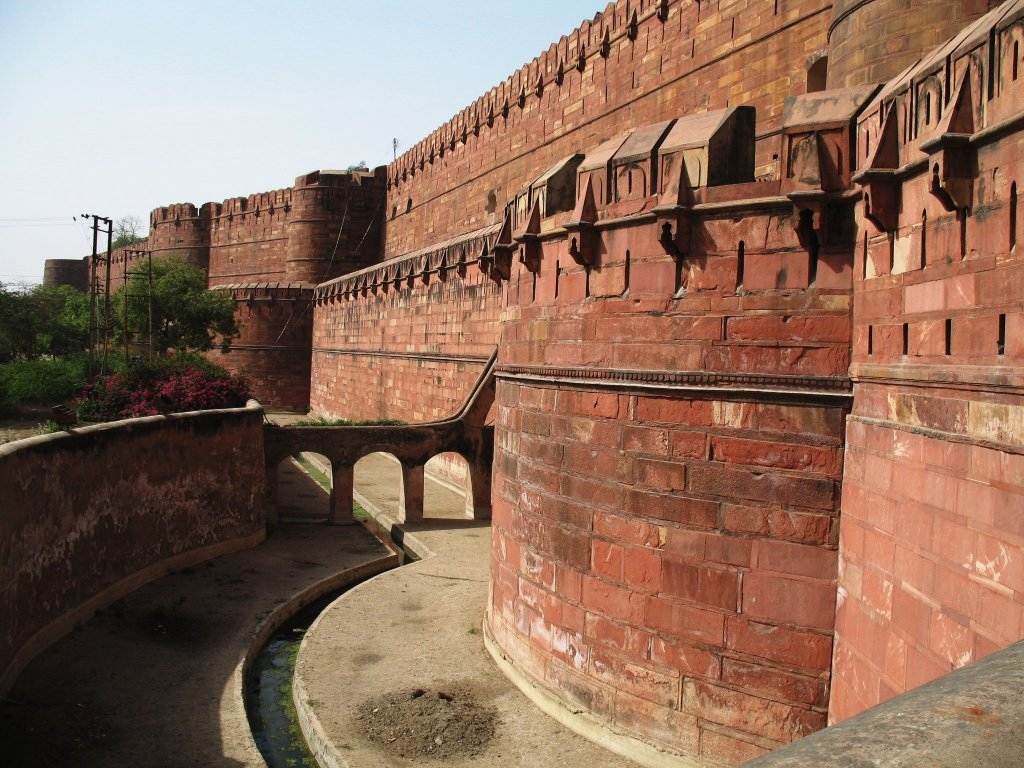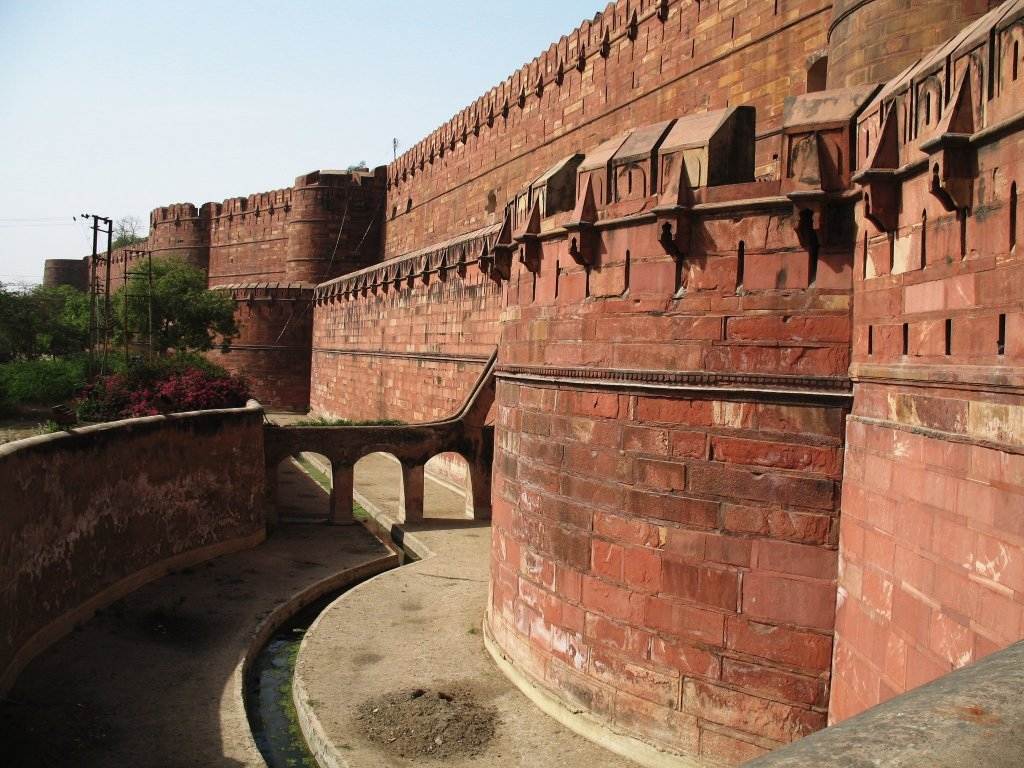 • Agra Fort
Agra Fort is also one of the most famous
sightseeing places in Agra and magnificent example of infrastructure. It was built in 16th century by the Mughal emperor Akbar and then it was modified by his grandson Shah Jahan. This fort became prison for Shah Jahan when his son overthrown him. It is called as the 'Red Fort of Agra'. The emperors of Mughal Dynasty used to live in Agra Fort till 1638. The distance between Agra Fort and Taj Mahal is 2.5 km. The main entry gate is 'Amar Singh Gate' which is at the south. This is a ear shaped fort with more than 20 metres high walls.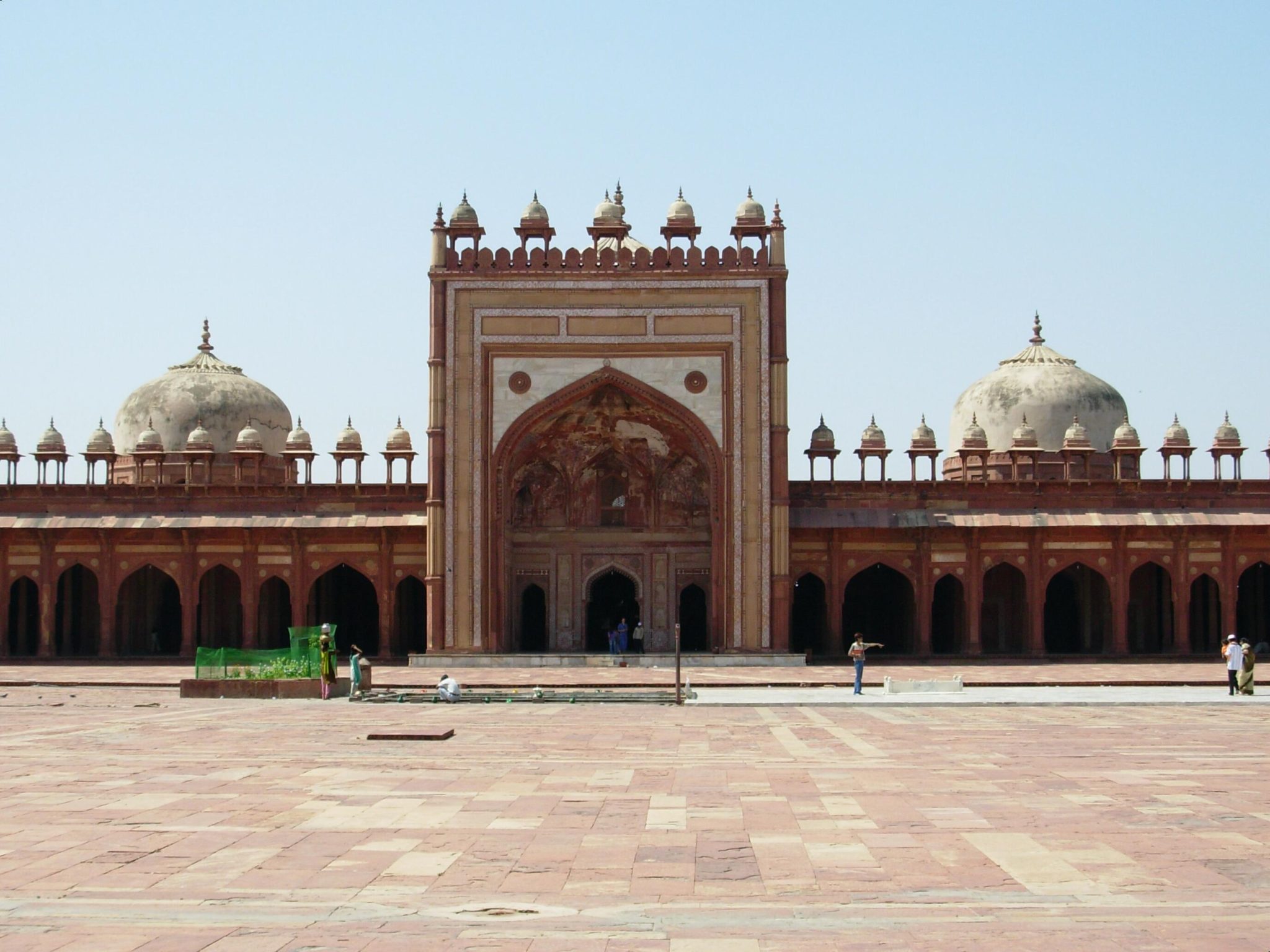 • Fatehpur Sikri
Fatehpur Sikri is a city which was built by Mughal emperor Akbar in 1570 and is 40 km west of Agra. Red sandstones were used to build the city. Akbar built three places in the city for his three favourite wives, one was Christian, one was Muslim and one was Hindu. This city was also the capital of Mughal emperor for around ten years. On three sides, this city is surrounded by 6 km of long wall and there are many gates and towers. Some of the famous architectural buildings like Birbal's House, Buland Darwaza, Jama Masjid and Panch Mahal are inside the city.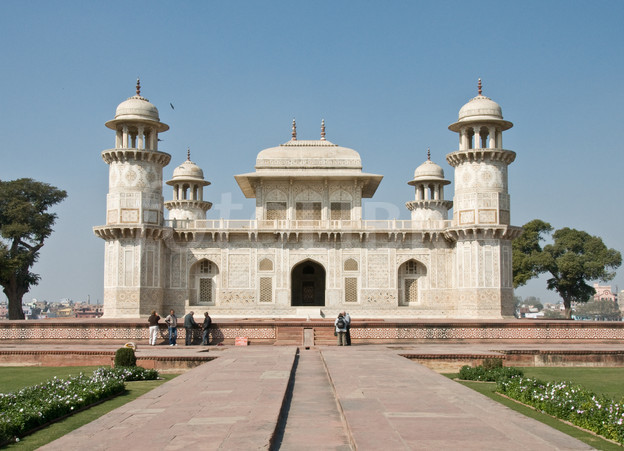 •Itmad-Ud-Daulah
Itmad-Ud-Daulah is India's first tomb which was made with marble. With the construction of Itmad-Ud-Daulah, the use of marble started for building architecture. It was built during the period of Jahangir. This tomb is 21 metre in height. Jahangir constructed this tomb in the memory of his father-in-law Mirza Ghiyas.The meaning of Itmad-Ud-Daulah is pillar of state. There are wall paintings which are incredible to see. This tomb is known as the baby Taj and also a first tomb which was built on the Yamuna banks.
• Jama Masjid
Jama Masjid is incredible architectural structure. It was built by Shah Jahan and originally names as Masjid Jahan Numa. Thousands of labourers and sculptures were involved in the construction of Jama Masjid and it took six years to complete it. Shah Jahan dedicated this mosque to his daughter Jahanara Begum. The main entry to this mosque is from the east direction and has prayer chambers at the west side. It was constructed with redstones and decorated with white marbles. It is at the centre of Agra and is great example of architecture. The mosque is very well decorated with inlaid stones, glazed titles, paintings and carvings.