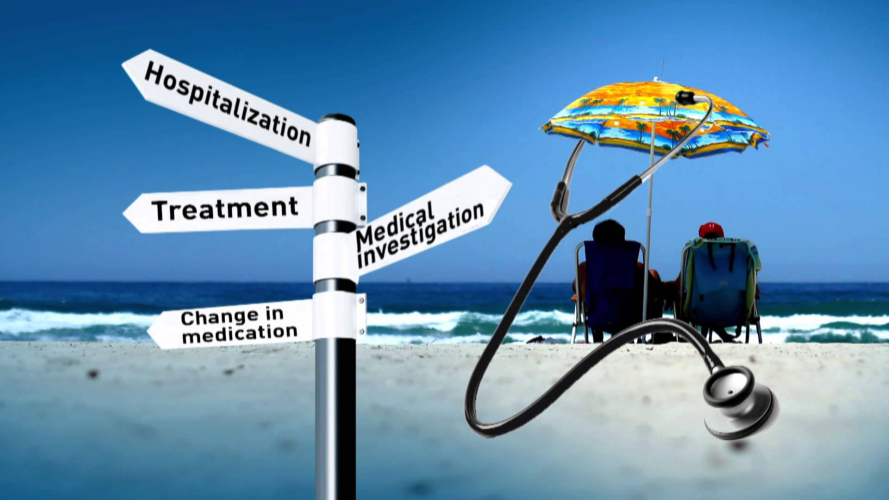 Ranked as one of the fastest growing medical destinations across the world, India boasts of state of the art infrastructure with contemporary medical facilities. Medical Tourism Corporation facilitates medical travel to India for the international tourists. Being a tourist hot spot, India has lured visitors from different corners of the country. Spa treatments, Yoga, Ayurveda and naturopathy are also a part of the medical tourism which is now sub-branched as wellness tourism. To get a holistic approach towards medical care as well as refreshing your mind, the below listed places are best destinations for Indian medical travellers.
Chennai, Tamil Nadu
This metropolitan city is one of the most popular medical tourism destinations in India for both domestic and international travellers. A study by Confederation of Indian Industries (CII) reported that more than 40% of the country's medical tourists prefer Chennai for medical treatment. By 2015, healthcare tourism in India market was projected to reach a height of US$2 billion. It is truly nicknamed as the health capital of India.
Goa
Being majorly known as a luxury vacation spot, Goa is also an international hub of medical tourism. The government also promotes the state as a brand for medical tourism. The serene environment of Goa and the refreshing beaches help to heal the soul and mind faster than any regular destination.
Mumbai, Maharashtra
Besides being the financial capital of India, Mumbai is also a growing medical hub of the country and attracts tourists from all across the country. The world class amenities call for medical tourists from all over the nation and beyond.
New Delhi
The country's capital has a vast numbers of world class hospitals. After or before the treatment, spend some days to visit the Mughal architecture like Red Fort, political buildings, different flea markets etc.
Ahmedabad
Once known as the 'Manchester of India', this also one of the fastest growing medical destination and all thanks to its world class hospitals and treatment facilities. Civil Hospital is Asia's largest civil hospital and is a promising place for treatment.