Travel Guide California: Places, Best Time, Activities to Do
Posted On September 28th, 2023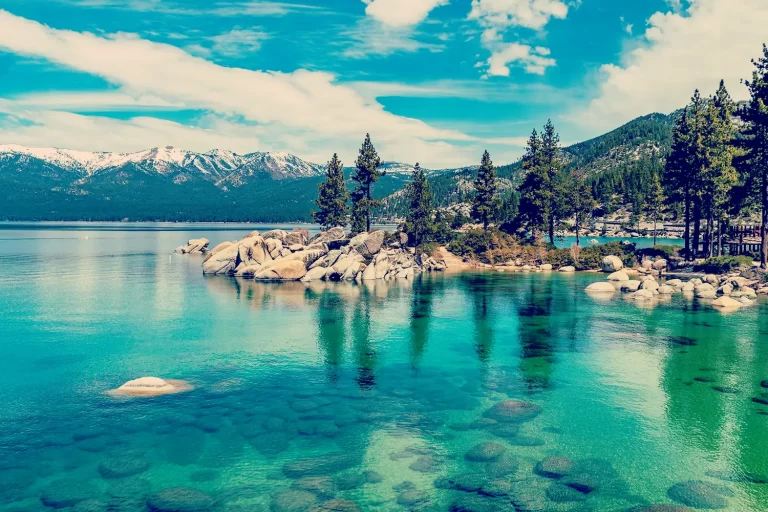 California proudly holds the title of the most populous state and is a treasure trove of California tourist spots. Regardless of your vacation dreams, California has it all – from expansive deserts to sunny beaches, towering mountains, and lush forests. While the state is massive, the size might seem a bit strange on maps, especially for newcomers to the West Coast. However, fear not, because California ensures you'll never run out of things to do.

From exciting beach escapades to thrilling amusement park rides, laid-back nature trails, delicious food explorations, and more, there's something for everyone. Thus, if you're planning to visit California, get ready for an incredible adventure in this diverse and vibrant state! We have a Travel Guide California: Places, Best Time, Activities to Do for you. So let's begin!

Things to do in California:
Discover the amazing Golden Gate Bridge, a super important landmark in California. It hangs over the water, connecting San Francisco Bay and the Pacific Ocean. Moreover, the Golden Gate Bridge is not just a bridge; it's one of the must-visit places to see in California.

Have a blast riding the Ferris Wheel at Santa Monica Pier in Santa Monica. It's bright red and yellow and gives you awesome views from the top. It's one of the coolest California activities to do and a great addition to your list of California tourist spots.

Santa Monica Pier is a super famous place in California, known for fun activities for both locals and tourists. Fun fact: It started as something totally different! Therefore, it's a unique spot among the various California tourist spots.

Check out the stunning Sequoia National Park, which is not as famous as Yosemite but is absolutely breathtaking. It's filled with giant sequoia trees, the biggest in the world, cool hiking trails, and lots of animals. Sequoia National Park is an awesome place with plenty of things to do in California.

A few more things to do are:
If you only have one day, explore the Giant Forest, where you'll find awesome things like General Sherman, Moro Rock, and Crescent Meadow. Giant Forest is undoubtedly one of the top places to see in California.

Relax in Mammoth Lakes Hot Springs, hidden in the Sierra Nevada Mountains. These natural hot springs are perfect for a soak, surrounded by beautiful mountains. I went camping there, waking up to a magical sunrise with an incredible mountain view. It's a serene location with refreshing California activities to do.

Universal Studios is a super cool theme park in California with lots of awesome stuff to do. It's one of the most popular parks in the state, and you'll find it in the San Fernando Valley. They've got some really cool things like The Wizarding World of Harry Potter and Jurassic World – The Ride. It's a must-visit for a super fun time! If you're looking for California activities to do, this is the place to be. There are so many things to do in California, and visiting Universal Studios should definitely be on your list when you visit California.

Explore the Hollywood Walk of Fame in Los Angeles, a city famous for Hollywood. When you think of California, don't miss Los Angeles. It's one of the fantastic things to do in California. If you're planning to stay for a week or two, consider renting a car to fully experience California. The state offers numerous amazing road trip opportunities.

Places to visit in California:
Discover the awesome Yosemite National Park, one of the busiest national parks! It's famous for huge rocks, waterfalls, and cool formations. Therefore, it is definitely one of the best things to do in California!

Have a blast in Downtown San Diego, where all the fun bars and clubs are. It's a super cool spot and one of the top places to go in California for a great night out.

Check out the old part of Downtown San Diego called the Gaslamp Quarter. It's got fancy restaurants, cool bars, and lots of fun. A must-see place in California, especially if you're into awesome nights on the town.

Get ready for a mystery at the Winchester Mystery House in San Jose. It used to be the home of Sarah Winchester, and it's a bit mysterious! Remember to book your tickets online before you go.

And of course, there's the magical Disneyland! It's the biggest amusement park in the United States, with rides and games for everyone. Such a fun California activity to do! If you want to have the best time, stay at the Disneyland Resort or a nearby hotel, and get to the park early to skip the long lines. This tip will make sure you have a fantastic time at one of the coolest California tourist spots!

What are the best budget-friendly accommodation options in California?
If you want to visit California without spending too much money, here are some tips to help you plan and save!

Paso Robles Inn: It is a gorgeous hotel with lovely architecture. It features a lounge, a Restaurant, bars, and a pool. Plus, it's not too expensive, making it a mid-range option.
Hollywood Hotel: It is a delightful place for your stay. The hotel offers a beautiful ambiance and delicious cuisine. The rooms are reasonably priced at about INR 8,000 per night, making it one of the most affordable options in the area. So save this one on your list when you visit California and thank us later.
California Suites Hotel: With charming rooms, stunning views, and delightful food, this hotel has it all. Furthermore, it will cost you up to INR7000 for a night and is one of the best places to stay in California.

What is the best time to visit California?
The best time to visit California is during the spring in April or fall in September or October, offering a less crowded experience and pleasant weather. Summer in California boasts cobalt blue skies, abundant sunshine, and temperatures between 18.9°C and 30°C. In the fall, temperatures range around 29°C. Subsequently, winter sees average high temperatures of 15°C and average lows of -5°C, making it a diverse places for all seasons and a must-visit among California tourist spots. Thus, plan your trip to visit California during these optimal times for a delightful experience.

Important tips to follow:
Getting travel insurance is crucial when planning to visit California. The diverse climate and terrain may lead to situations where you need medical assistance.
Navigating the visa process for the US is a bit strict. Thus, ensure to follow all guidelines and document requirements mentioned on the official visa website if you're planning to visit California.
To minimize the risk of jet lag, consider adjusting your bedtime a few hours before your flight. This change can make a huge difference.
Staying hydrated is essential during long flights, even if it means more restroom breaks. Overall, it's a good practice for a comfortable journey to California tourist spots.
While California is a fantastic destination, it's important to be cautious about the possibility of crime. Therefore, stay conscious to prevent the loss of important documents or money during your visit California.
For cost savings, book your flight in advance. If you struggle with sleeping on flights, arriving in the evening is preferable. This can help you adjust to the new time and make the most of your places to go in California.

Conclusion:
Explore the diverse offerings of California, a state with several activities and attractions. Discover the best places to stay in California while you board on a journey to visit California's renowned spots. Explore the variety of things to do in California, taking advantage of the best times to make your visit truly memorable. Uncover the beauty of places to see in California and find the perfect places to go in California. Whether you're seeking California tourist spots or planning your visit, this guide ensures a comprehensive exploration of the most beautiful Golden State.
Frequently Asked Questions
Q1. Is traveling to California safe?
Yes, it's a secure place to visit! Just be mindful about your belongings while you wander the streets.
Q2. What are the important things to carry on a trip to California?
You'll need a passport, travel insurance, and a credit card. If you want to drive, get an international driving license.
Q3. How can I reduce costs for my trip to California?
Learn smart tricks for cost-effective travel. Explore websites, connect with travel agencies to find the perfect time to grab plane tickets, and pick affordable places to stay.
---
---
STAFF'S PICKS &
Related Posts