Top 5 Uttarakhand Places to Visit
Posted On October 17th, 2020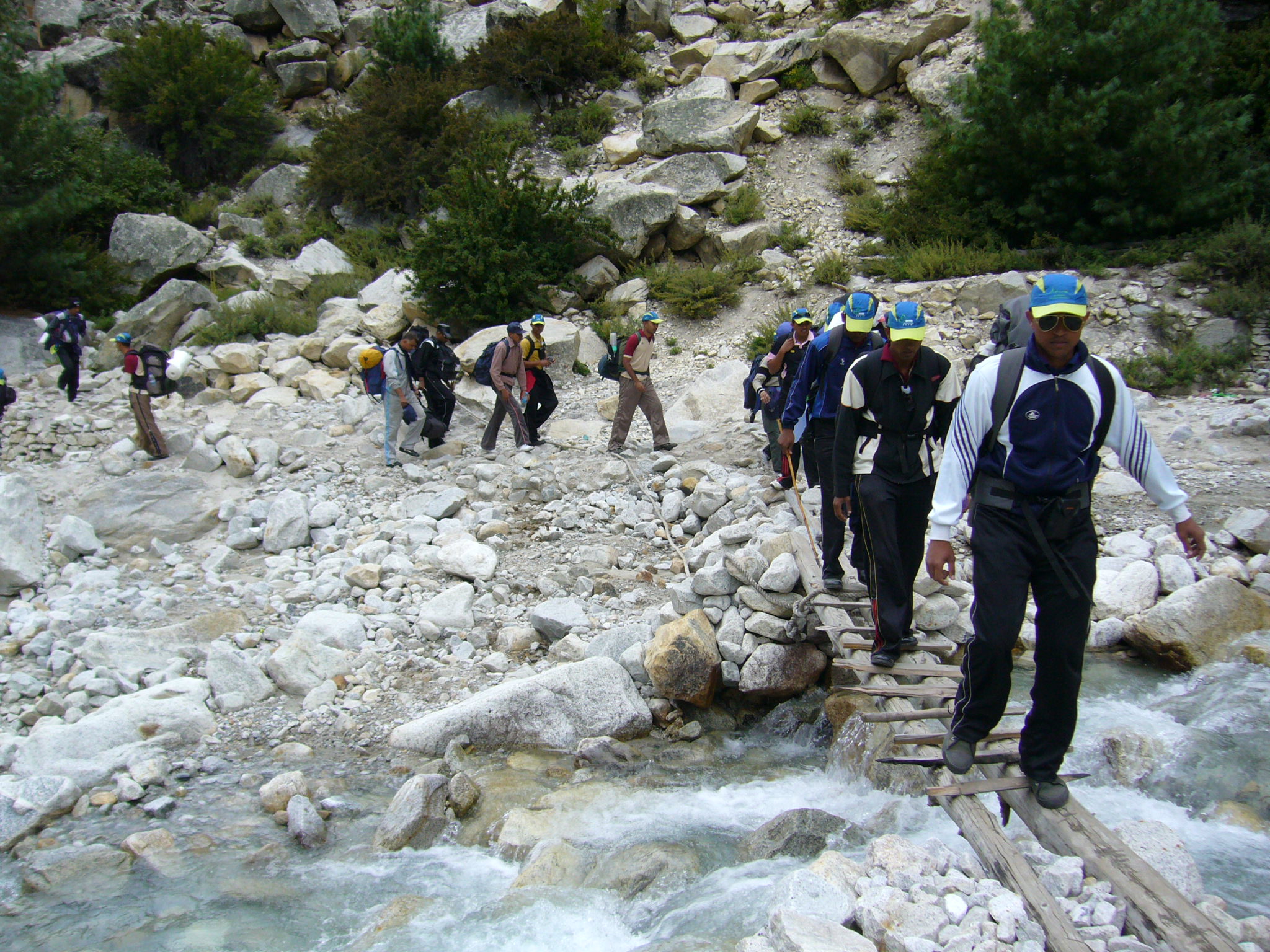 Top 5 Uttarakhand Places to Visit – Uttarakhand, "the Land of the Gods", is a mystery, beautiful, attractive, and magnificent, and so much that people resembling heaven is here. Uttarakhand is surrounded by Nepal, Tibet, and Himalayan peaks. It is distributed into two zones- Garhwal in the north and Kumaon in the south.

Uttarakhand is famous for scenic beauty and pilgrimage sites. Mountains, forests, ancient holy places, valleys, and plenty of adventure activities options are some of the major attractions that make the trip the best Uttarakhand tour. Especially when you are inclined towards spirituality, righteousness, and nature.

If you wish to walk in the holy land filled with peace and Indian cultural rituals, then these are the must 5 Uttarakhand places to visit.

"Start living life because it's too short, Explore Uttarakhand!"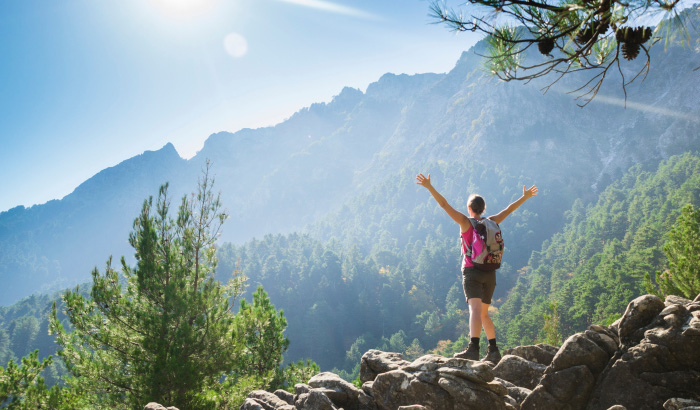 1. Mussoorie: Queen of Hills

Mussoorie is a beautiful hill station and a popular destination where North Indians often visit for a honeymoon. Here you will get to see exceptional weather in a land full of natural beauty with snow-capped Himalayan peak. The journey from Dehradun to Mussoorie is full of amazing views and there is a lot of Uttarakhand scenic stuff that makes it into this list.

Places to Visit:
• Kempty Falls
• Lal Tibba
• Gun Hill
• Camel Back Road
• The Mall Road
• Mussoorie Lake
• Jharipani Fall
• Jwala Devi Temple

Famous Attraction: The magnificent "Gun Hill" is one of the most famous tourist places in Mussoorie. Even it is one of the best places for sightseeing in Uttarakhand.

Things to Do:
• Trekking from char Dukan to Lal Tibba.
• Explore can help through cable crane.
• Outgoing at kempty fall
• Go for paragliding
• Visit adventure park for sky riding.

Best Time: The best time to visit Mussoorie is from April to June. If someone wants to see snowfall then also visit in the winter season.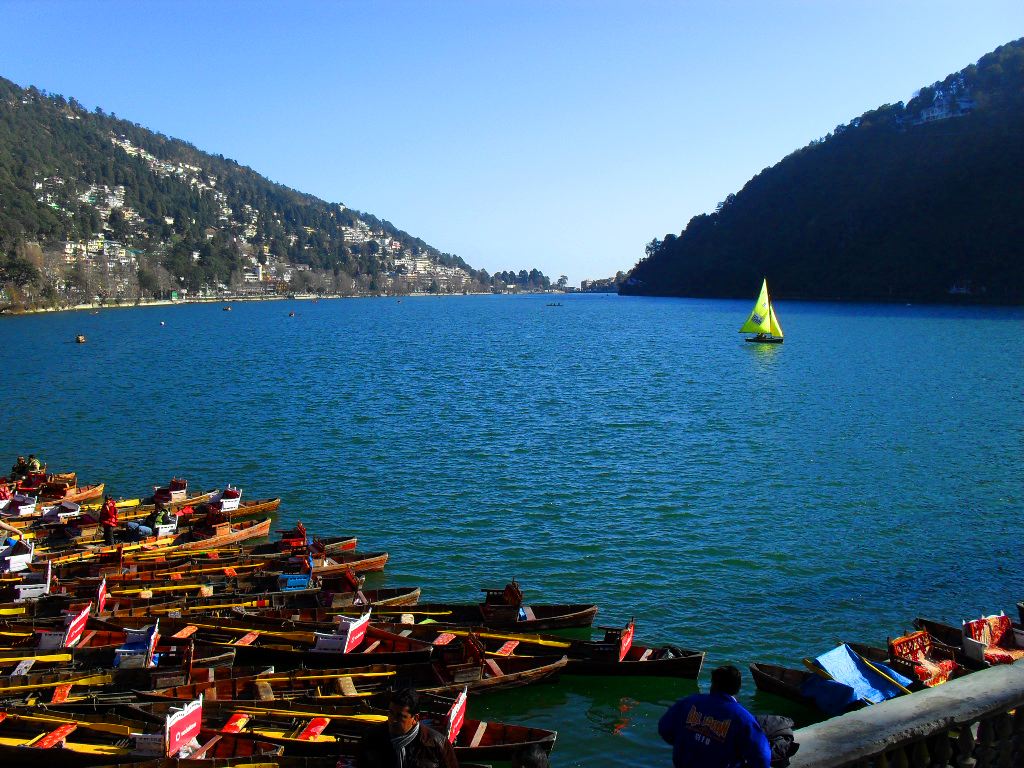 2. Nainital: Lake District of India
Nainital also is known as the "lake district of India" is one of the best places to visit in Uttarakhand. Nainital is situated in the lap of Naini Lake amidst the majestic mountains. Circuitously near Nainital, you will find very divine places like Bhimtal, Ramgarh, and Mukteshwar Temple. Haldwani and Almora can also very near to Nainital which makes this entire belt a tourist attraction.

Places to Visit:
• Naini Lake
• Tiffin Top
• Eco Cave Garden
• Naina Peak
• Kilbury bird sanctuary
• Snow View
• Gurney house
• Peora

Famous Attraction: The gleaming and beauty-rich Naini Lake is considered to be a stronghold of tourists every year.

Things to Do:
• Enjoy the boating in scenic lake Naini.
• View the sunrise at the Tiffin Top.
• Visit to the local Tibetian market.
• Devote your soul to Hanuman Garhi temple.
• Visit the bird sanctuary panghat and kilbury.

Best Time: Nainital is good for all the seasons but mostly the tourists visit between March to June.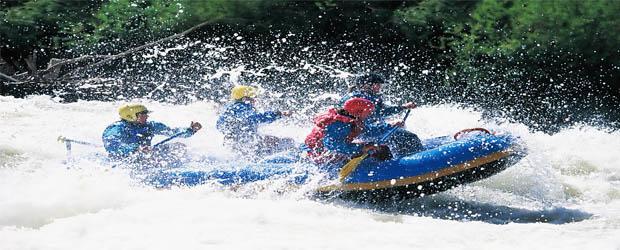 3. Rishikesh: Yoga Capital of the World

Rishikesh is also one of the best Uttarakhand places to visit. It is a place that is known for Spirituality, Hinduism, and Yoga. Rishikesh is popular for many destinations like river Ganga and Chandra Bhaga, Neelkanth Mahadev, Shivpuri, Beatles Ashram. This is not only a religious or spiritual land, people come from a foreign land to practice meditation and yoga for several years. River rafting, trekking, campaigning, and many more adventurous activities also do on this pilgrimage land.

Places to Visit:
• Beatles Ashram
• Triveni Ghat
• Triveni Ghat
• Neelkanth Mahadev temple
• Lakshman -Jhula
• Ram Jhula
• Kaudiyala
• Jadh Ganga Trek
• Kuari Pass

Famous Attraction: The most famous attraction in Rishikesh is their Ghats especially Char-Dham.

Things to Do:
• River rafting is the most most popular activity do in Rishikesh.
• Experience the Giant Swing and Bungee Jumping.
• See the Rishikesh attraction through a Hot Air Balloon.
• Attend the Ganga Aarti at Triveni Ghat.
• Visit the Lakshman -Jhula and enjoy the sightseeing of the river Ganga.

Best Time: The best time to visit Rishikesh is from August to October. 4 to 5 days is must be required to explore this holy land.

4. Auli: Skiing Hub of India

Auli is a ski hill station which is located in the part of the Himalayan mountain ranges, also known as Garhwal mountain. For the best Uttarakhand tour Auli must be on the list of your bucket list. This place is also very popular for honeymoon destinations. In India Auli known as the hub of skiing and snowboarding. Badrinath and Gondola are popular destinations near Auli. For the accommodation, Auli has many resorts and the cheap cost lodges.

Places to Visit:
• Trishul peak
• Joshimath
• Gurson Bugyal
• Chenab Lake
• Panch Prayag
• Nandaprayag
• Auli Ropeway
• Chattrakund
• Narsingh Temple

Famous Attraction: Trishul peak is the most popular skiing slope in Auli. It is situated at the height of 23,494 ft and here skiing is practicing professionally.

Things to Do:
• Mountain climbing on Joshimath.
• Visit and witness the scenic beauty of Chattrakund and Roopkund lake.
• Skiing or snowboarding at Trishul peak.
• Visit to the world's highest man-made artificial lake.
• Enjoy the Auli Chair lift.

Best Time: The ideal time to visit Auli is from December to February. Too much cold will double the fun of visiting Auli.

5. Corbett: Wildlife Sanctuary

Jim Corbett National park is a forest wildlife sanctuary which is famous for Bengal tigers and jungle safaris. This Uttarakhand place is not only famous for tiger reserves but also wild elephants, leopards, 500 bird species, and different types of trees are also seen here. The Ramganga reservoir, Dhikala zone, and Sonanadi zone are the Very famous for frequent sightings of animals. Your best Uttarakhand tour is incomplete if you have not seen Jim Corbett National Park.

Places to Visit:
• Kosi River
• Dhikala Forest Lodge
• Corbett waterfall
• Jhirna safari zone
• Bijrani
• Garjia Devi temple

Famous Attraction: The whole year the white Bengal tiger is the major attraction for tourists and Jim Corbett National park is the oldest wildlife century in India.

Things to Do:
• Take a jeep safari to see the tiger.
• Enjoy the Elephant ride.
• Sightseeing of Corbett waterfall.
• Tent camping in National park.
• Enjoy adventurous activities like Rock climbing, mountain biking, river rafting, and river crossing.

Best Time: Every season is the best time to visit Jim Corbett National park. In summer seasons you will have to see animals and in winter the thousands of birds will be seen.

Hope you will get your answer to "what to see in Uttarakhand" and make the best "Uttarakhand tour for you." Above are the 5 best Uttarakhand places to visit. Don't get opportunities, again and again, Enjoy life and explore different places. Start with the Uttarakhand tour.
---
---
STAFF'S PICKS &
Related Posts