Top 10 bird sanctuaries in India
Posted On March 26th, 2020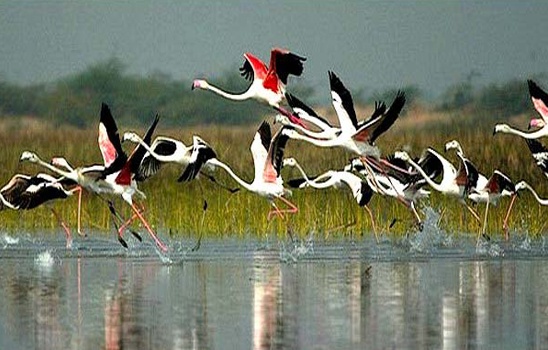 Top 10 bird sanctuaries in India
India being a vast country is a home to exotic flora and fauna. There is so much to admire and see when you are traveling in India. In India there are many bird sanctuaries that are full of exotic species of birds. The location of these bird sanctuaries is awe-inspiring and the biodiversity related to birds is remarkable. Most of the bird sanctuaries in India are open round the year. The breeding season for birds in India is in between June and September. If you want to explore the gorgeous beauty of the Indian Bird Sanctuaries to its fullest, you must plan your visit around winters. Since there are so many gorgeous and breathtaking bird sanctions in India, it is tough to decide which one is the best. However here in this article we have mentioned the 10 must explore bird sanctuaries in India.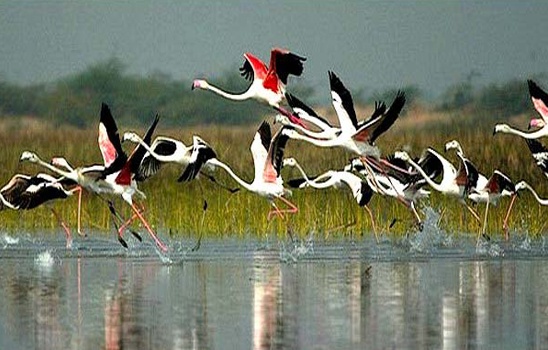 So, let us begin with the famous bird sanctuaries of India:
Bharatpur Bird Sanctuary: Located in Rajasthan, Bharatpur Bird sanctuary is also known as Keoladeo National Park or Keoladeo Ghana National Park. It is one of the most famous bird sanctuaries in India. It is also a World Heritage Site declared by UNESCO. The Bharatpur Bird Sanctuary is a home to more than 360 different species of birds. There are animals like Sambar, Nilgai, Boar, and Chital in the bird sanctuary and you can find the exotic species of birds including cranes, pelicans, geese, ducks, eagles, hawks, shanks. If you are a bird or wildlife lover, you will definitely find it an alluring place.
Sultanpur Bird Sanctuary: Spread across an area of 1.43 sq km, Sultanpur Bird Sanctuary is located in Haryana. It is a famous bird reserve which is a home to nomadic birds from various countries like Siberia, Russia, Turkey, and Eastern Europe. Known for its 250 species of beautiful resident birds and many migratory birds, Sultanpur Bird Sanctuary is a great place to watch birds. Exotic and alluring birds like Black-necked stork, cattle egret, laughing dove Indian roller, white-throated kingfisher etc are found here.
Salim Ali Bird Sanctuary: Situated in Goa, Salim Ali Bird Sanctuary is stretched across the mangrove forest of Mandovi River and Chorao Island. It is named after a famous ornithologist Salim Moizuddin Abdul Ali. This bird sanctuary is famous and if you want to visit here, you can take a ferry ride. Here you can have a great experience of watching flora and fauna of the place that includes exotic birds including Drongos, cormorants, Malabar trogons, kingfishers, sandpipers, woodpeckers and beautiful animals like foxes, jackals, marsh crocodiles, and mudskipper fish.
Kumarakom Bird Sanctuary: Kumarakom Bird Sanctuary is one of the most beautiful places that you can explore in Kerala. Situated on the banks of Vembanad Lake, the bird sanctuary is spread across 14 acres of area. The beauty of the bird sanctuary is accentuated with the mesmerizing species of seasonal birds and the lush green surroundings. Birds from Siberia and Russia migrate to Kumarakom Bird Sanctuary during winter and it is also a home to birds like Paradise flycatchers, pheasant tailed jacanas, golden-backed woodpeckers etc.
Vedanthangal Bird Sanctuary: Situated in Tamil Nadu, Vedanthangal Bird Sanctuary is a famous bird sanctuary in India. Here you can see more than 4000 migratory birds and it is gorgeous place for the wildlife lovers. In local language Vedanthangal means, the 'hamlet of the hunters'. October to January is the best time to visit Vedanthangal Bird Sanctuary.
Kaundinya Bird Sanctuary: Kaundinya Bird Sanctuary is a delightful place for the bird lovers. Situated in Andhra Pradesh, the bird sanctuary is spread across 358 sq km of land and it is 86 km away from Horsley Hills. Well known for its natural beauty and rich biodiversity, Kaundinya Bird Sanctuary is a vibrant place famous for endemic and migratory birds. Here you can find the various species of elephants, porcupines, sloth bears and spotted bears along with birds like grey pelicans, rosy pelicans, and painted storks.
Chilika Lake Bird Sanctuary: Located in Orissa, Chilika is the largest brackish water lake of Asia. It has many different varieties of exotic species of birds and animals. The natural backdrop of the place makes it a wonderful natural spot for people who are looking for mesmerizing locations. Here you can see the various species of birds like Eagles, geese, and flamingos. Apsrt from the birds here you can find Irrawaddy dolphins, prawns, crabs and limbless lizards.
Mayani Bird Sanctuary: Situated in the Vaduj town of Maharashtra, Mayani bird sanctuary is a famous bird sanctuary in Maharashtra. The place is full of amazing biodiversity and the wetlands of the region are awe-inspiring. Here you can find around 400 species of migratory birds and the best time to make a visit to the Mayani bird sanctuary is from November to January. Famous birds of Mayani bird sanctuary that attract millions of tourists include Flamingoes, coot, spoonbills, painted storks and black ibis. Kingfishers and brahminy ducks are also found here.
Kutch Great Indian Bustard Sanctuary: Kutch Great Indian Bird Sanctuary is located in Gujarat and it is a famous bird sanctuary in India. Here you can see the gorgeous birds like Great Indian Bustards, Houbara Bustards and Florican Bustard.
Nal Sarovar Bird Sanctuary: Another famous bird sanctuary located in Gujarat is the Nal Sarovar Bird Sanctuary. It is the largest water bird sanctuary of India situated at a distance of 60 km from Ahmedabad. You can find Geese, ducks, spoonbills, and eagles in Nal Sarovar Bird Sanctuary.
If you are in love with wildlife creatures and especially birds, then these above bird sanctuaries will be some of the best destinations for you to spend your vacation alone or even with family or friends. You can take your kids with you as they will enjoy spending time out here knowing about many unknown birds. Book the tickets well in advance in order to avoid any type of hazards on your trip.
---
---
STAFF'S PICKS &
Related Posts