Top 10 Best Water Parks in the US
Posted On July 24th, 2023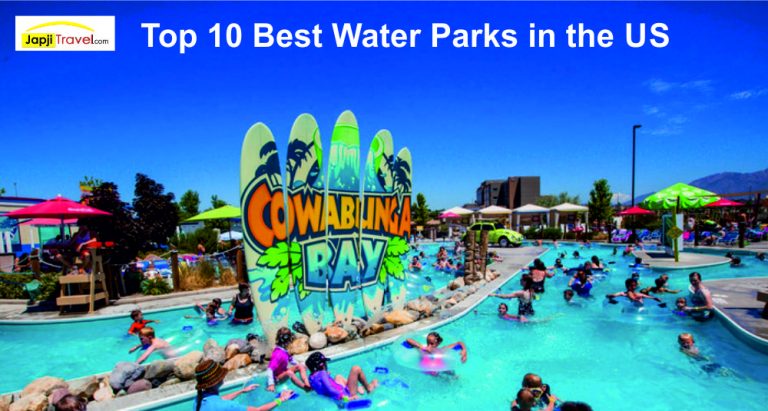 Nothing compares to a day at a water park for thrilling, exciting activities for the whole family. These parks offer an unmatched getaway from routine with the ideal combination of exhilarating rides, wave pools, and a laid-back holiday atmosphere.
The United States is home to some of the most impressive and unique water parks in the world due to its range of climates and terrain. 
Each has special features, from enormous wave pools and exhilarating slides to serene lazy rivers and engaging play zones. Here is a look at the top 10 water parks in the USA that guarantee everyone will have a blast.
1. Noah's Ark, Wisconsin
Wisconsin Dells, the most well-known water park destination in the world, is home to Noah's Ark, the largest water park in America. It has more than 60 water slides, two enormous wave pools, and a variety of other attractions spread across a wide area of 70 acres.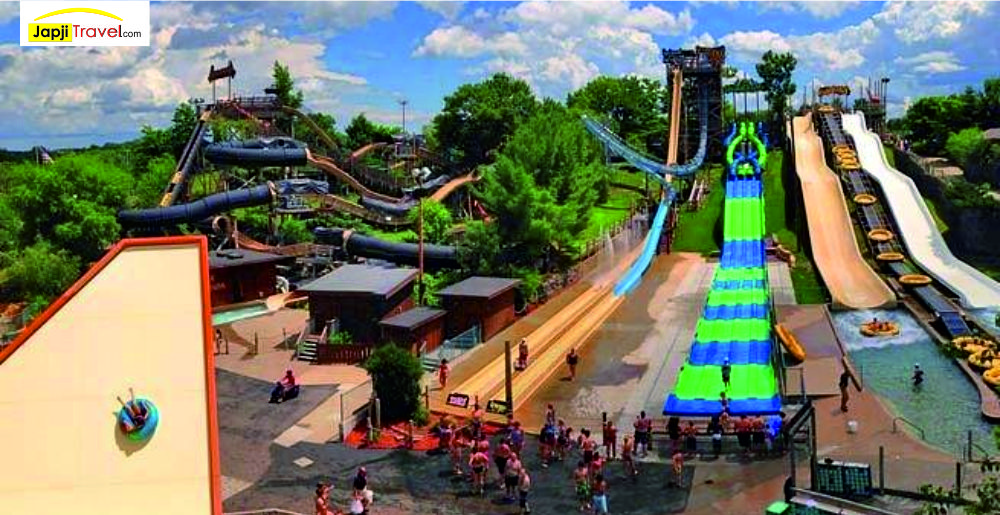 The Scorpion's Tail, an almost vertical slide that thrill-seeking plunges into a high-speed loop is the most noteworthy. The entire family is guaranteed a fantastic, water-filled trip on Noah's Ark, which offers a variety of adventures.
2. Schlitterbahn, Texas
The Schlitterbahn amusement park in New Braunfels, Texas, is renowned for its seamless fusion of thrilling rides and picturesque river scenery.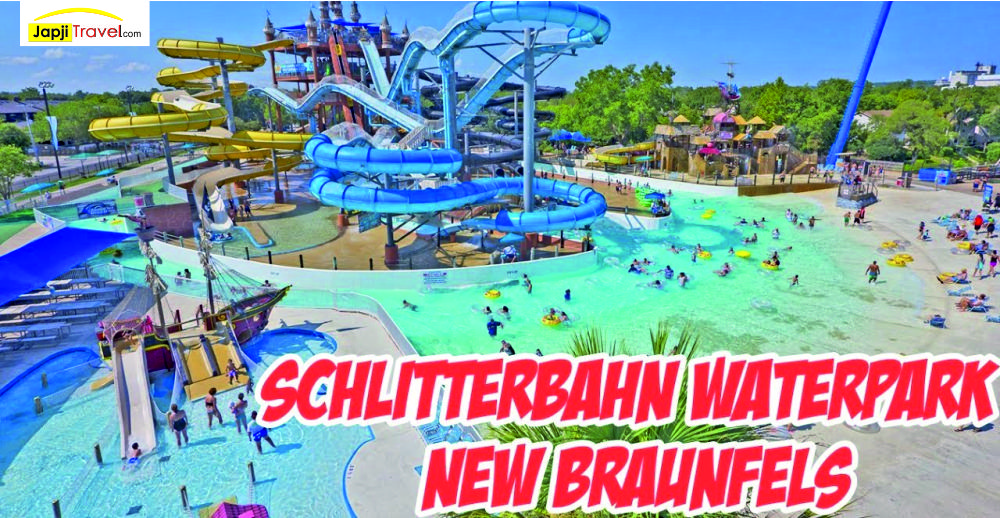 The park's signature Master Blaster Uphill Water Coaster provides riders with an unrivaled surge of exhilaration akin to a roller coaster via water. Schlitterbahn offers a distinctive aqua entertainment experience, turning each visit into a long-lasting memory. It also has over 50 more attractions.
3. Water Country, New Hampshire
Water Country in Portsmouth is a stunning aquatic wonderland and the biggest water park in New England.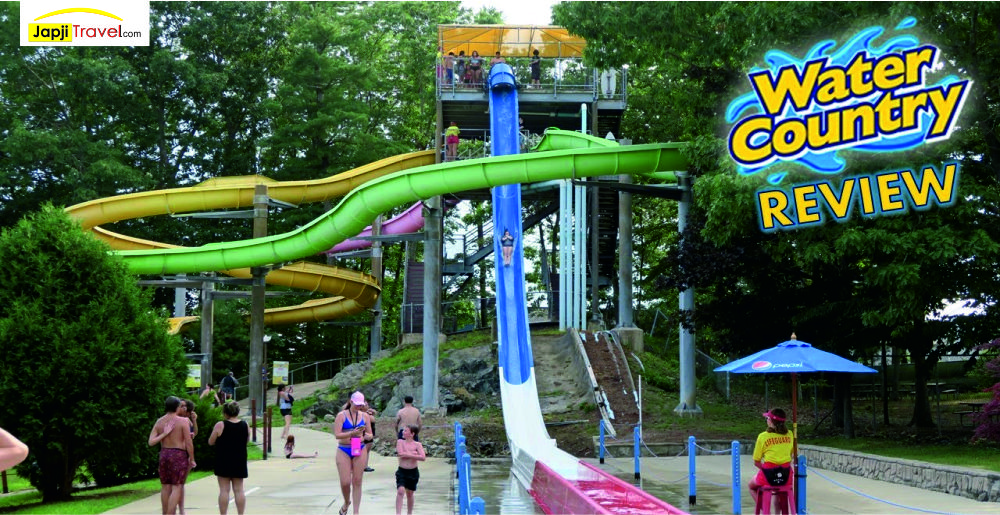 It covers 26 acres and offers various rides to satisfy different excitement levels. Dr. Von Dark's Tunnel of Terror, the park's star attraction, features a terrifying 40-foot drop in complete darkness and a sizable wave pool that mimics the ocean.
Water Country creates the ideal summer getaway with the optimum balance of excitement and relaxation.
4. Wisconsin's Kalahari Resort
The Kalahari Resort in Wisconsin Dells is home to the largest indoor water park in the country, which provides year-round aquatic fun for visitors of all ages.
A wave pool, a lazy river, and high-speed water slides are among the indoor and outdoor attractions in the resort. Other amenities include the FlowRider, ideal for would-be surfers, and the Tanzanian Twister, a whirlpool bowl ride.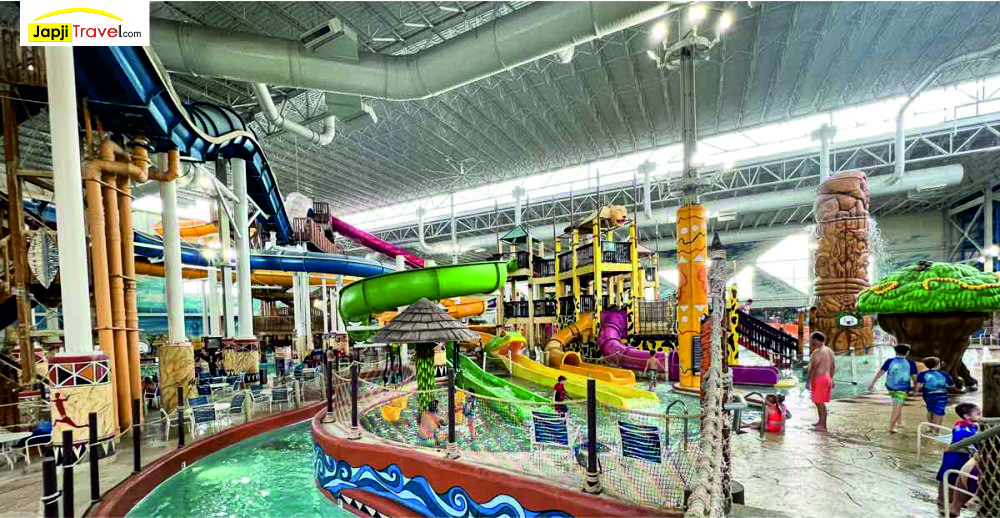 Kalahari Resort is an excellent option for a family-friendly water park because it combines exhilarating thrills and soothing amenities.
5. Typhoon Lagoon, Florida
Typhoon Lagoon, a part of Florida's Walt Disney World Resort, provides a realistic water park experience. Every 90 seconds, its surf pool creates six-foot waves, which are great fun for wave riders.
The water roller coaster Crush 'n' Gusher and the Shark Reef snorkeling excursion are additional attractions.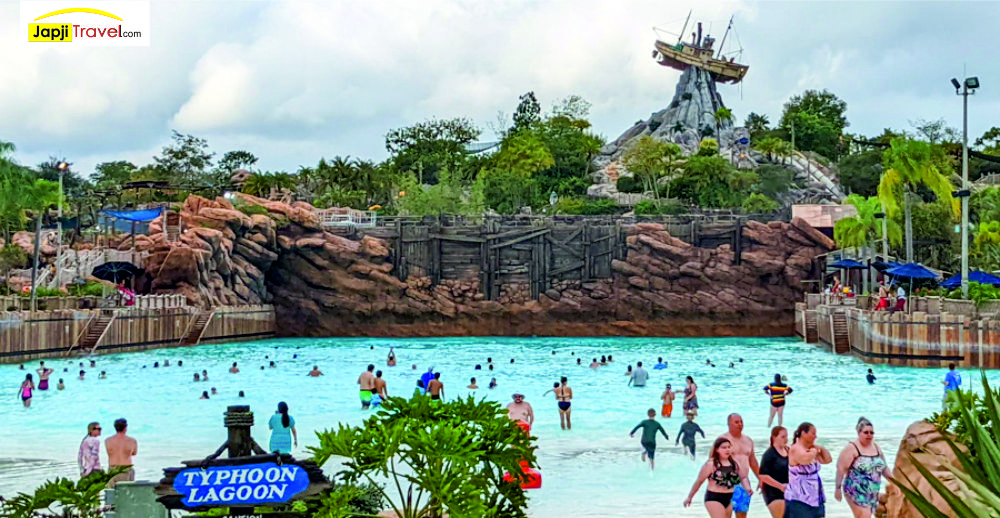 The park combines the excitement of water rides with the wonder of Disney to produce an incredible and unforgettable trip.
6. Splashin' Safari, Indiana
Two of the longest water coasters in the world, the Mammoth and the Wildebeest, can be found at Splashin' Safari in the Holiday World amusement park in Santa Claus, Indiana.
In addition to Mammoth, which has six-passenger boats and spans over three acres, The Wildebeest is a third of a mile long and thrills riders for more than two minutes.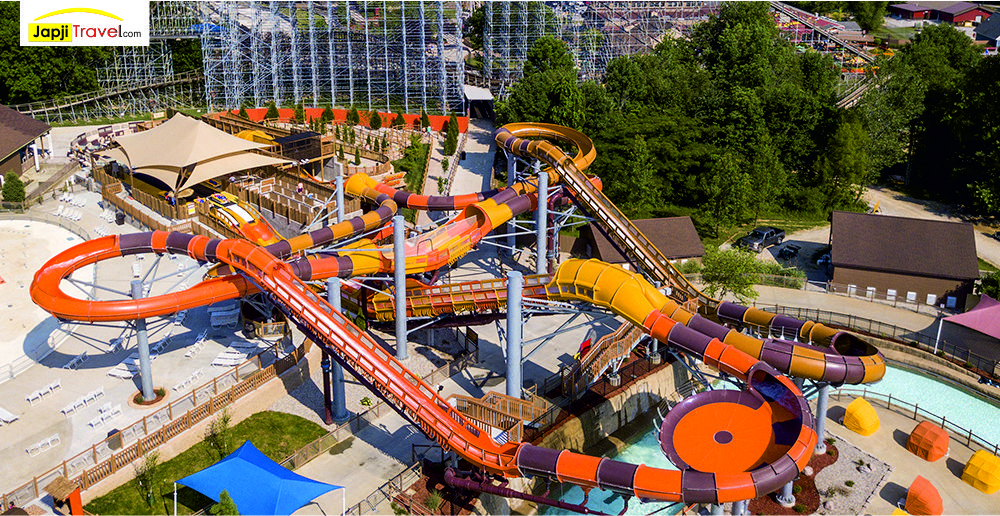 In addition to this, the park has a wave pool, a lazy river, and various water slides to make sure everyone has a splashing good time.
7. Six Flags Hurricane Harbor, New Jersey
Six Flags Hurricane Harbour, a tropical paradise filled with various water rides, is next to Six Flags Great Adventure.
A million-gallon wave pool called Blue Lagoon and a half-mile lazy river called Taak It Eez Ee Creek are available for visitors to unwind.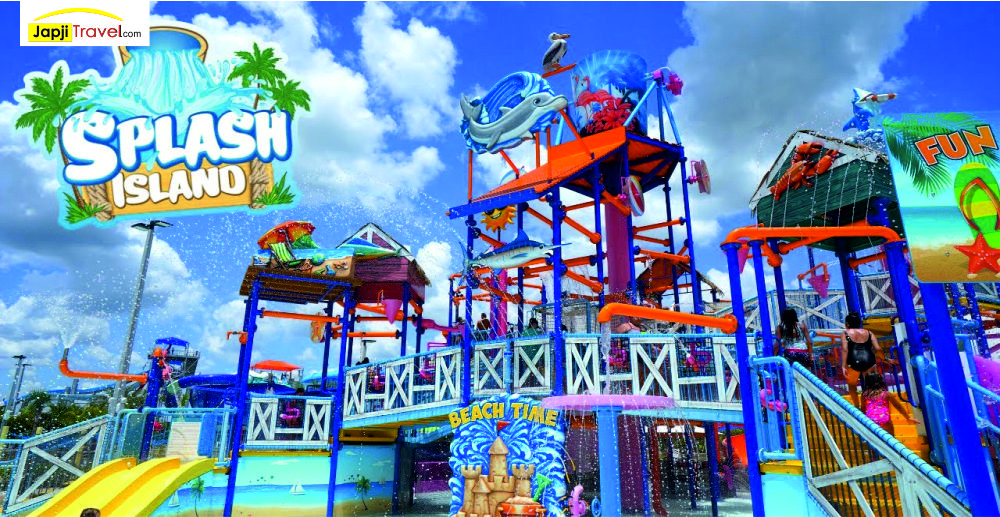 The addition of numerous exhilarating water slides and a separate children's area makes it the ideal summer vacation spot for families.
8. Dollywood's Splash Country, Tennessee
Dollywood's Splash Country, a theme park co-owned by Dolly Parton, features a variety of exhilarating thrills and soothing water attractions.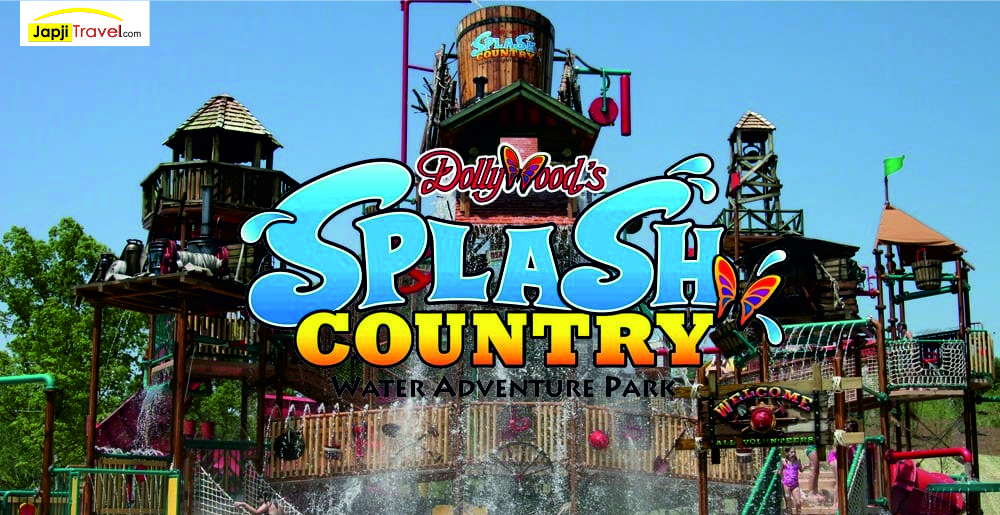 Try the Wild River Falls, which has four slides and thrilling dips. For a more relaxed water park experience, the 25-acre park tucked away in the Smoky Mountains also maintains a balance of easygoing attractions, including a lazy river and a wave pool.
9. Aquatica Orlando, Florida
Aquatica transforms the typical water park with an unexpected twist by fusing swift water slides with unusual animal encounters.
The Dolphin Plunge, where visitors plunge into a clear aquarium home to a lively pod of black-and-white Commerson's dolphins, is the area's main attraction.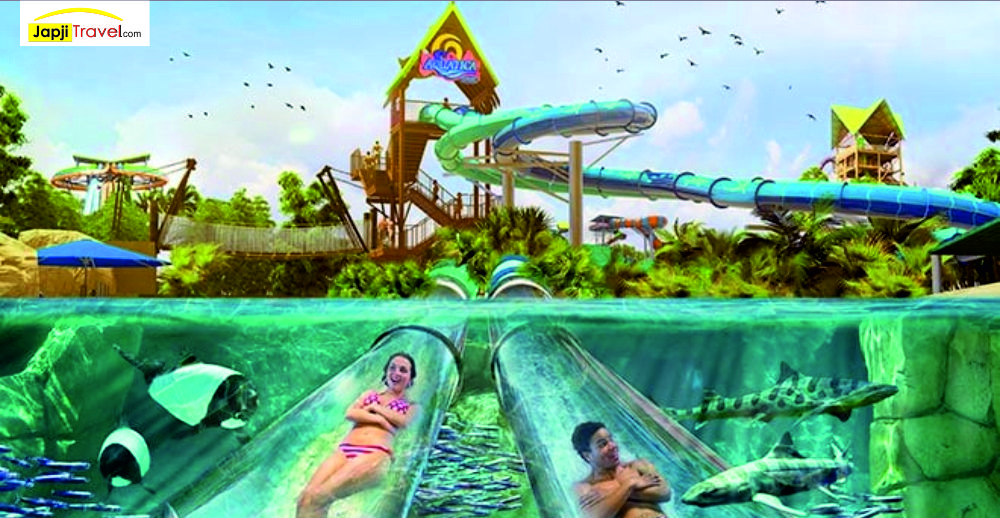 Aquatica offers a memorable aquatic trip that is exciting and instructive, complete with wave pools, rivers, and beaches.
10. Great Wolf Lodge, Nationwide
Each of the several locations that Great Wolf Lodge maintains throughout the country has one of its big indoor water parks.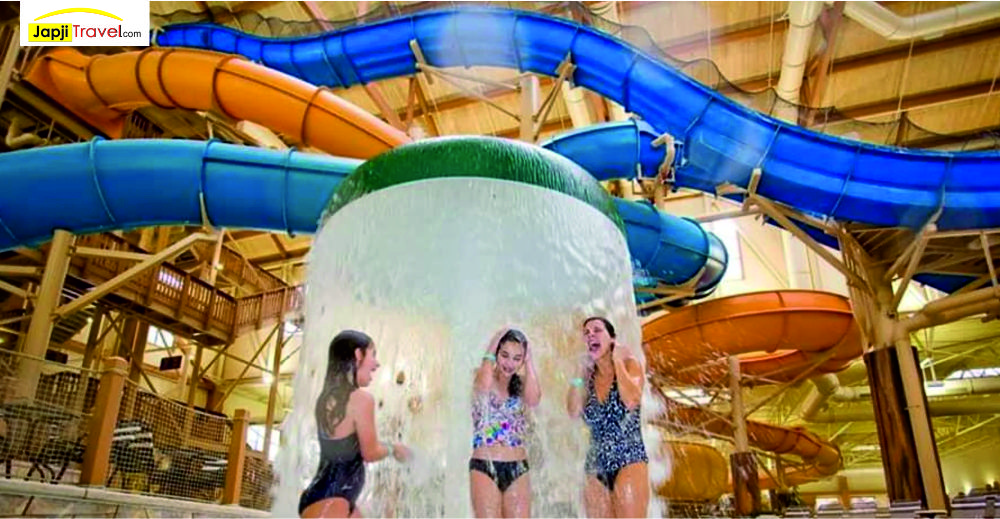 It offers year-round excitement for all ages, from exhilarating water slides and a lazy river to a zero-depth entry pool for tiny ones.
Families frequently stay at any of their lodges because a visit there ensures an exciting break.
Conclusion
The USA has many water parks, each with unique qualities and exhilarating activities for guests of all ages. 
There are several possibilities, ranging from Great Wolf Lodge's exciting aquatic zones to Noah's Ark's largest water park.
The top 10 water parks in the United States are ideal summertime family vacation spots since they ensure a fantastic experience for any thrill seeker and water lover.
FAQs
What American water park is regarded as the greatest for thrill seekers?


Even though many water parks have exhilarating attractions, Noah's Ark in Wisconsin is sometimes regarded as the greatest for thrill-seekers because of its abundance of heart-pounding slides. One is the Scorpion's Tail, a nearly vertical drop that plunges riders into a swiftly rotating circle.


Are all of the best water parks in the USA open all year long?


No, not all water parks are open all year round. This is because it largely relies on the local climate. However, parks with indoor water parks that offer aquatic pleasure all year round include Kalahari Resort in Wisconsin and the statewide network of Great Wolf Lodge.


---
---
STAFF'S PICKS &
Related Posts