Comfortable Journey with Tempo Traveller
Posted On July 3rd, 2020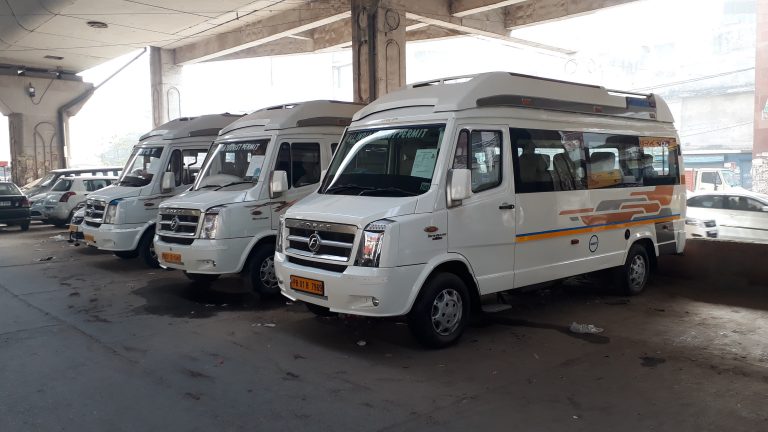 Journey with Tempo Traveller – One of the best ways of enjoying your annual holiday is to take a road trip. Choose any destination in India and go there by the Luxury tempo traveller. The ambience of the tempo traveller, its driver and assistant and the drive itself will keep you in the best of spirits till you reach your destination and return home. We're happy to tell you that you may make it by using our private excursions and spend some of the memorable moments along with your special ones.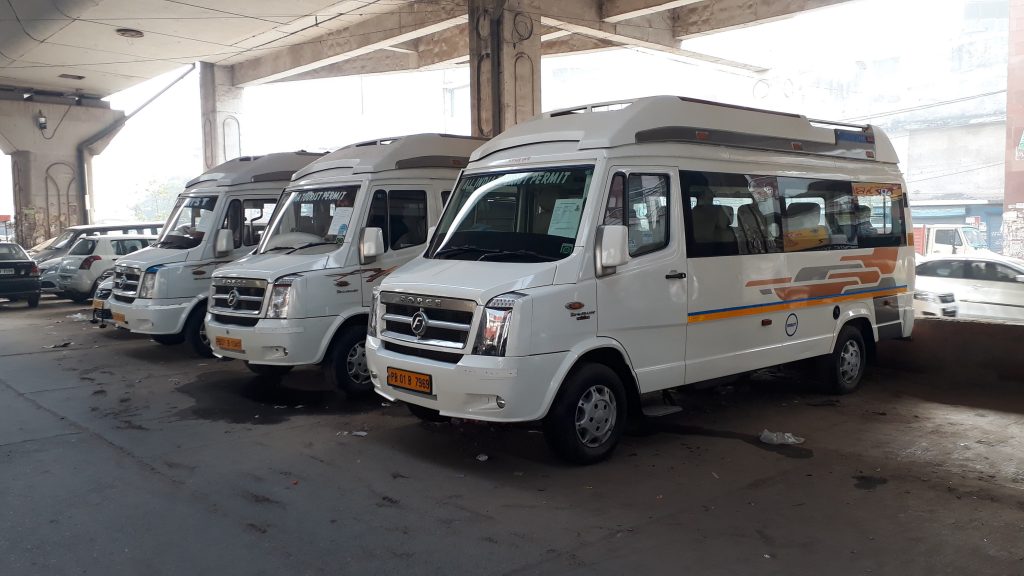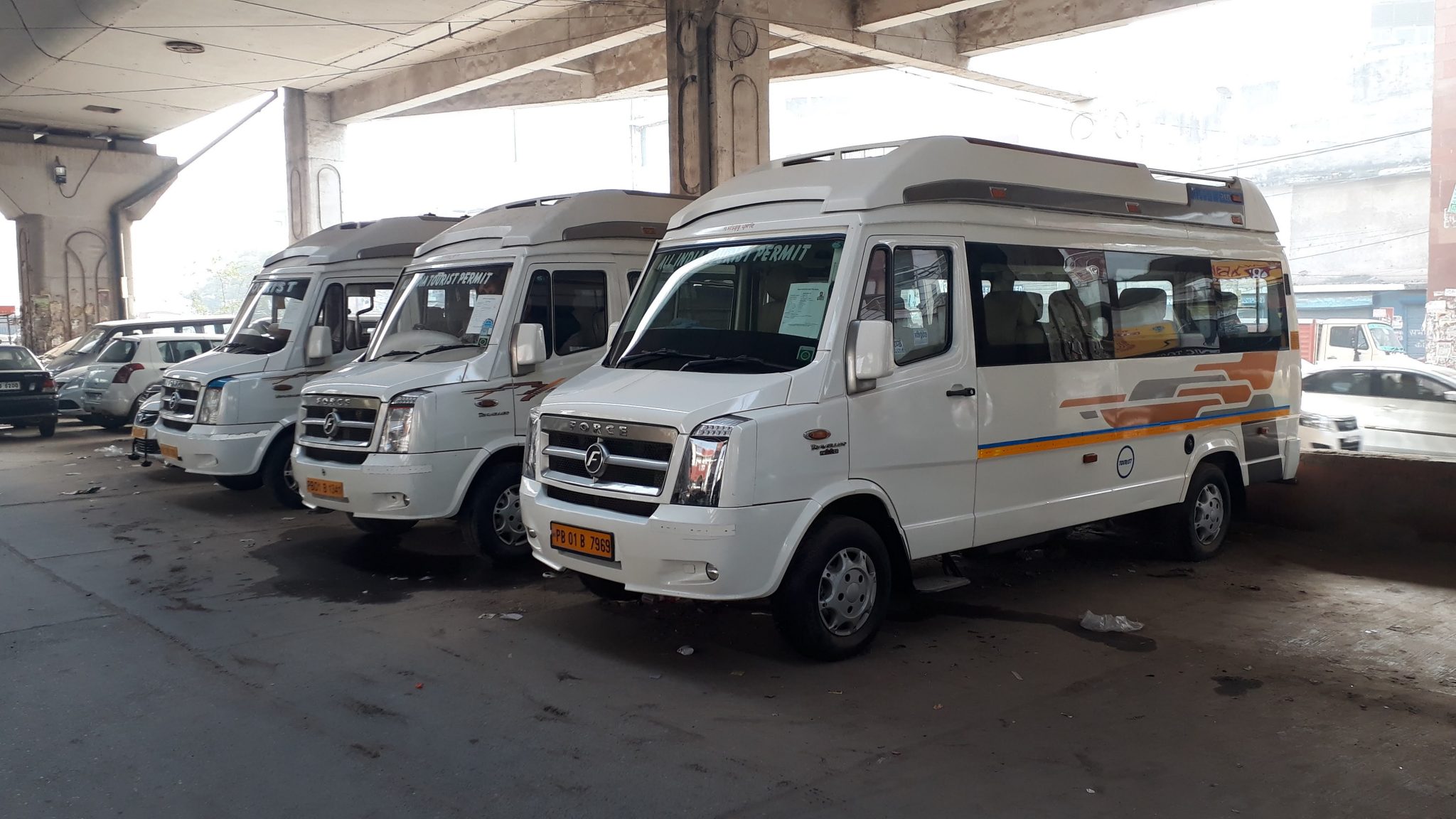 Why You Should Consider Taking a Trip by Tempo Traveller
The driver is always punctual and brings a neat and clean bus to you. He will behave you as his family member.
The driver knows the ins and outs of the route from your destination to your final stop and back.
He can advise you on what to see, eat, and shop on the way.
It is economical for you to travel by bus altogether rather than sit in twos and threes on a train or plane.
If you still aren't sure about taking a Tempo Traveller Rental in India, why not ask your friends and family? Better still, you can check out the reviews online on travel sites.
What to Expect from a Tempo Traveller
Punctuality
When you hire a Tempo Traveller for about 8-10 days, it means you engage the services of its driver and assistant for that period. However, you need to stick to time as the driver may have several places on his schedule to take you to in the course of each day. So, while you may expect punctuality from your driver, you too need to give him the same.
A Feel of the Place
While you make your Journey with Tempo Traveller, you might like to get into a conversation with your driver. It's natural to ask him questions about the weather, climate, people, professions, and culture of the destination you are soon going to reach. If he can answer all your questions, you're going to be very happy about that and you will have a good opinion of him. A Feel of the Place
You can ask him about the food, shopping, monuments and other such stuff that he can tell you about. He may also be able to give you precious tips on where to eat shop and while away your time. This is because the Tempo Traveller organization trained its staff to be useful to its guests so that they come back year after year

Comfort and Cleanliness
The seats in a Tempo Traveller are designed for maximum comfort. So, don't be surprised to find that they can be completely pushed back and help you recline comfortably. By taking a Tempo Traveller on rent, you ensure that you arrive at your destination in total comfort, breathing clean air and without any trouble, loss of time or money. Besides, you also arrive on time at each sightseeing spot in your vehicle instead of taking local transport which could be expensive.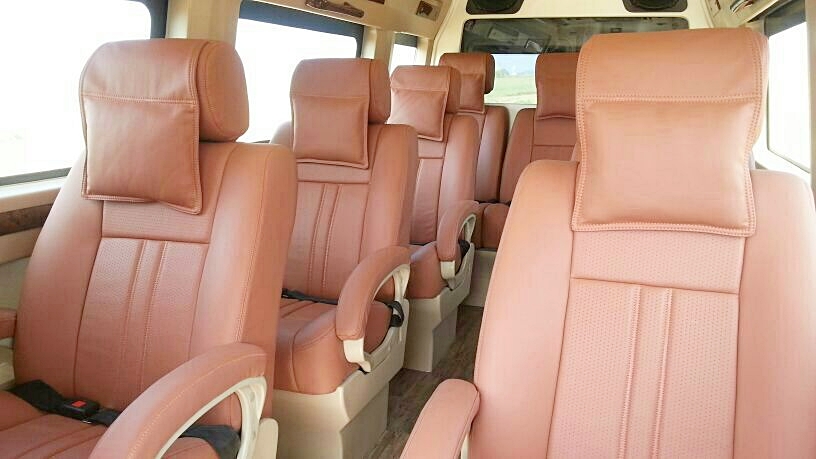 Types of Tempo Travellers
Typically, you can get a Tempo Traveller Hire depending on your group size. So, if you are eight people travelling, you can take an eight-seater. In this bus, there will be an extra seat for the attendant on which only he will be seated. This bus is luxurious for your journey. Also, you will find a first aid box there.
Your bus will be fully equipped to give you a great holiday. Whether you go in for an eight-seater, nine-seater, 10-, 12- or 20-seater, you will enjoy these features:
Fully reclinable seats
Air-conditioned bus
Overall cleanliness
LCD TV screen
Music system
Large windows
Wide aisle space
Fully equipped emergency kit
Ample storage space in the boot
Uniformed driver and attendant
Experienced and polite staff
Easy Accessibility
Tempo Travellers are available all over the country. So, you will always find one for your needs whenever you need one. To Hire Tempo Traveller is one of the easiest parts of planning your trip, no matter where you might want to go. It's also affordable and is always well-maintained, so you can arrive with pride at each of your destinations.
Conclusion
Several factors go to make a wonderful and unforgettable holiday. Chief among them is your mode of transport. Once that is comfortable and to your liking, the rest of your holiday is a dream.
If you're likely to travel in the near future, get in touch with Japji Travel and make your bookings now. We offer many kinds of tempo traveller rentals that make your trip such as you want in case you need your ride lengthy or small to depend on you, we handiest assist you to make your trip delightful and exciting.
---
---
STAFF'S PICKS &
Related Posts