Book Luxury Tempo Traveller and Cruise Around In Style!
Posted On May 1st, 2020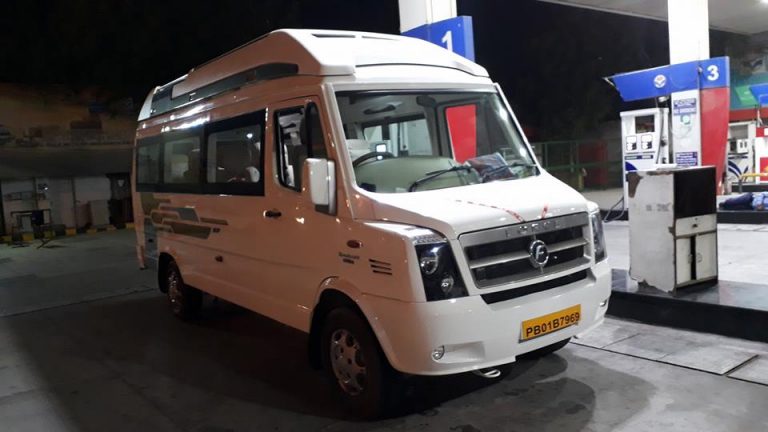 Traveling is an excellent escape from the monotony of our daily lives, especially road trips. There is nothing like going around and exploring the country by road, driving through the beautiful sights. Iconic movies and shows in India showcase the beauty of going on a road trip beautifully, inspiring all of us to do the same. We all just want to pack and light and set off. This can be a solo trip or a group trip. Whether you are traveling with family or chilling with friends, road trips are fun and exciting!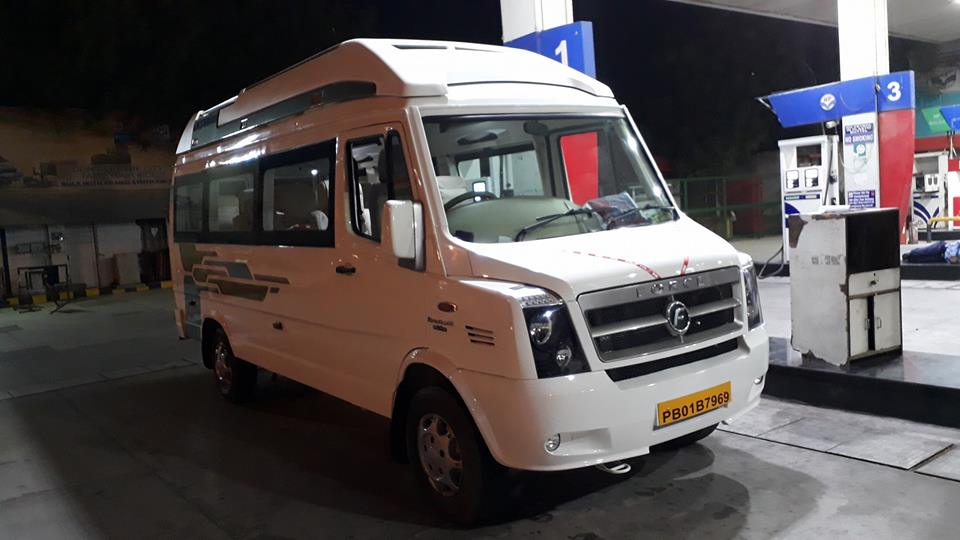 As fun as it is to drive your own car over long distances, it can quickly become tiresome and irritating. You won't get the opportunity the sights the trip has to offer properly because you would be focusing on just driving. Also, if you are traveling with a large group of people, cramming into one or two cars is uncomfortable and unnecessary waste fuel.
This is why you should Rent Luxury Tempo Traveller. A tempo traveller is an air-conditioned minibus, meant for 9 or more people. These buses are used for tourism and travel purposes. Luxury tempo travellers are equipped with modern amenities such as LED TVs, recliners, first aid boxes, toilets, icebox, music stereo systems, ample leg, and luggage room, etc. Road trips will never be the same again. All of your basic necessities will be taken care of with this traveller.
When you Book Luxury Tempo Traveller, you will get the following benefits:
Proper tour guide of the city. When you are traveling to a new place, clueless about the place, hiring a tempo traveller with a chauffeur as your local guide is a great option.
The drivers are well trained and know all the routes. That way, heavy traffic will not be an issue. You can see everything the location has to offer efficiently and conveniently. You will be able to save a lot of time as well and relax as much as you want.
You will not have to worry about food and drink. The travel packages offered by different companies ensure that necessary arrangements are made for food and water. Refreshments are always available.
The seats are comfortable for everyone, with lots of leg space for you to stretch and recline on. You no longer have to worry about having a stiff back after hours of travel by car.
These vehicles can host 9 to 16 people at a time. This way, everyone can travel together in the same vehicle and enjoy the trip together.
You can get luxury resources at budget-friendly prices. Most of these packages are economical and provide spectacular services as well.
Your medical needs will be taken care of as well. In case of an emergency, special attention will be given to the medical requirements of the travellers. This is a great thing to have on hand and provides extra security.
For a Luxury Tempo Traveller Hire from a company that is reliable and credible. Make sure you cross-check whether the services they claim to provide are accurate or not. This involves inspecting both the tempo and the chauffeurs available. Make sure that the chauffeur has a license and sufficient experience for the trip. Make sure you are getting your money's worth. Don't settle for just cheap prices; look for quality vehicles at lower prices. If you have electronic devices, check whether the tempos have adapters and charging ports available. When you choose the right vehicle for you and your friends and family, road trips become double the fun!
Hire Japji Travel to Satisfy Your Tempo Traveller Needs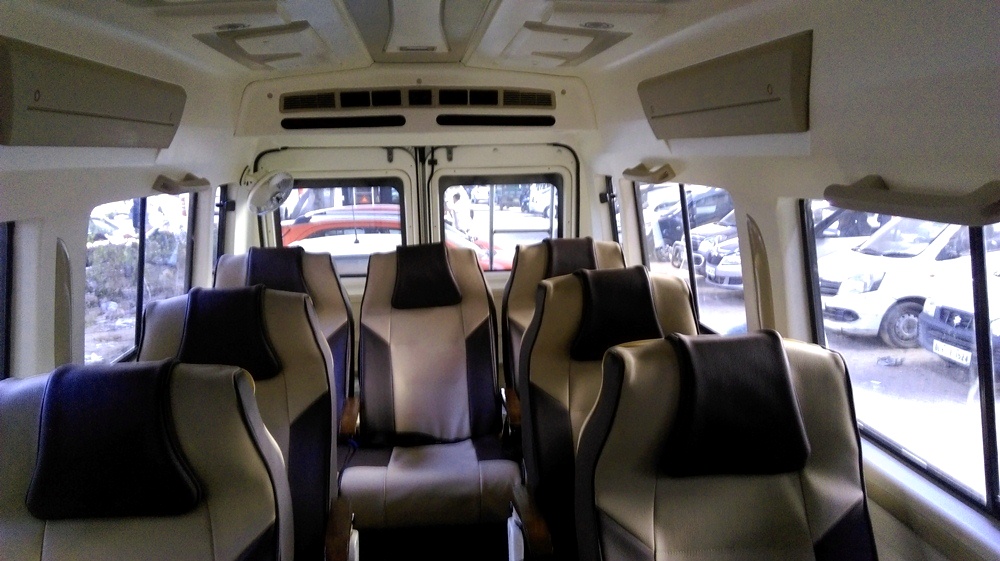 Japji Travel is an online travel booking company. Our services are mainly for transport services, but can be used for road trips as well. We provide customers with intercity and local cab and car services. We have a Luxury Tempo Traveller On Rent available at all times. We ensure to give a premium experience to everyone employing our services. You can book a cab to go virtually anywhere in the country without worrying about distance and safety. We are in 98 cities all over India, making us one of the most well-connected cab booking services.
What is even better is that we have 18 years of experience in this industry and have covered 265 million kilometers over this time. This has given our company through knowledge of your needs. If you're looking for a 9 Seater Luxury Tempo Traveller Hire us for a quality service. Such tempos can be hard to find; Japji Travel will provide everything you need. This is what sets us apart. Every customer gets a travel kit and guidance when planning the itinerary. We know the best places for sightseeing and local cuisine. With courteous drivers and staff, your road trip will be taken to another level when you hire our professional services.
---
---
STAFF'S PICKS &
Related Posts