Jaisalmer, named after Maharaja Jaisal Singh, is one of the famous places in Rajasthan. Nestled in the desert, this city is appreciated all over the world for its heritage, culture, traditions, and tasty cuisine. Not only this, this place is very well-known for a wildlife sanctuary, museum, safari, and camping.
If you are ready to go on this desert journey, whose proposal you have to keep with you for life, then be prepared. The Japji travel research & analysis for you 10 best things to do in Jaisalmer.
1. Gadisar lake: Cool the eyes with a beautiful view
One of the most popular places in Jaisalmer is the Gadisar Lake which is visited by thousands of tourists every season. There is a wonderful panorama which was built in 1367 by Maharawal Gadsi Singh. Gadisar lake is also named after him. Water-related sports activities also take place in this lake.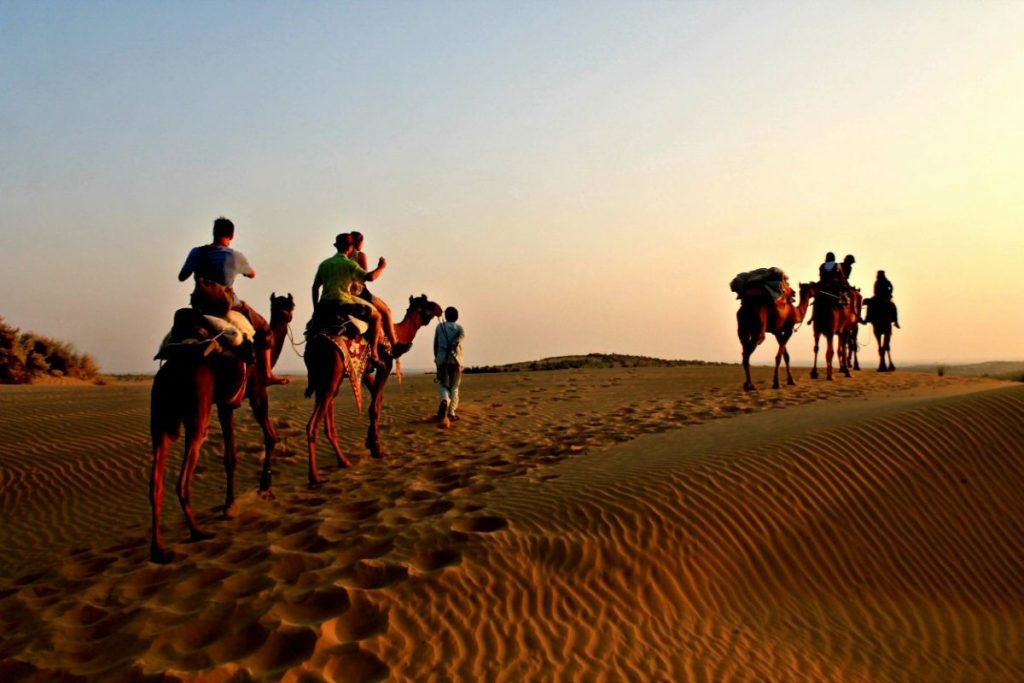 2. Thar Desert: Cart in the Sand
In Jaisalmer, people come to see the sandy land of the Thar Desert. Here, driving a car like an SUV on top of sand dunes is a distinct experience. This activity is granted to you by a professional trainer in vehicles like Bolero, Fortuner, or Toyota. But sit here carefully because now it is going to run on sand dunes, not on the road.
3. Desert Camp: Safari and Camping
Desert safari during the day and camping at night is the most exciting tourist events in Jaisalmer. Watching the sun setting is a strange adventure. Enjoy Rajasthani songs and Kalbeliya dance at the camp at night. Foreign people enjoy such activities very much. You should definitely put this activity into the bucket list of 10 top things to do in Jaisalmer.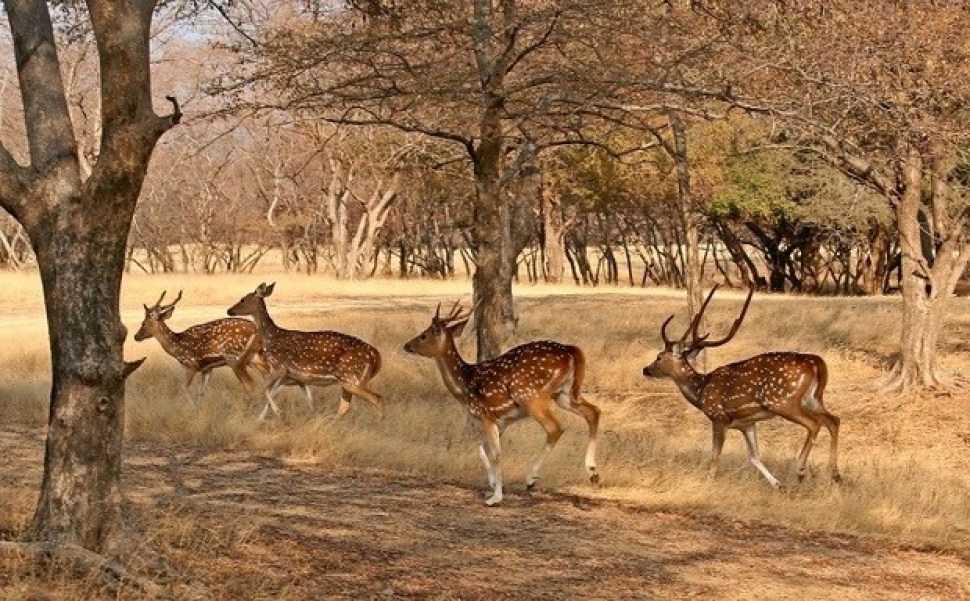 4. Jaisalmer National Desert park: Appreciate wildlife
One of the top feelings is to praise wildlife in Jaisalmer. Expanded over an area of ​​3162 kilometers, Desert National Park is formed of rocky stones, sand dunes, and salt lake bottom. As well as the state bird of Rajasthan – Great Indian Bustard is also seen here.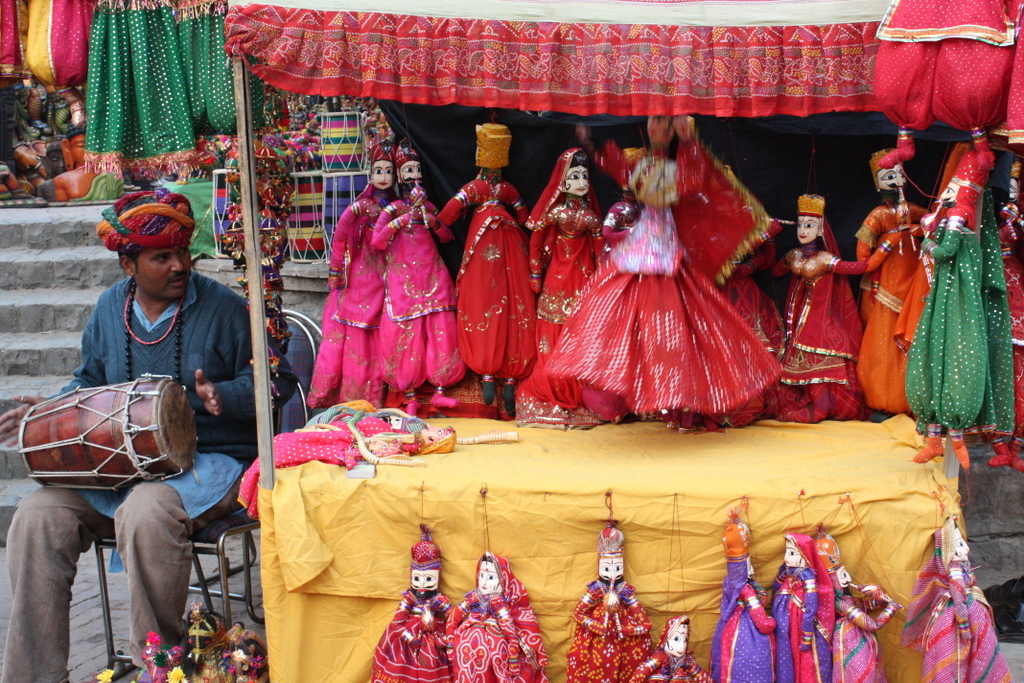 5. Puppet show: Old Time Prime Entertainment
Whenever you come to Jaisalmer, never forget to watch the Puppet show here. It is shown by plays based on tradition and culture here. At the same time, Realizes that in olden times it used to be the main entertainment of the people. This show of about 40 minutes is built on the culture and old stories of the King- Maharajas.
6. Cusine of Jaisalmer: Seeing the food will make the mouth water
If you do not eat Rajasthani cuisine, then what pleasure will it come to Jaisalmer. It seems that only delicious food like dal, baati, churma, and buttermilk is found in paradise. The never-ending list of yummy snacks like Pyaj kachori, samosa, dal bada, sev tamatar ki sabji, ghotua laddu, and many more. Never make such a slip, if you have come to Jaisalmer then you have to eat Rajasthani Cusine.
7. Kuldhara: the settlement of a desolate village
Situated at a distance of 15 km from Jaisalmer, this place has revealed its identity from its deep history. Today everything is devastated at this place. This is its biggest hallmark, in this ruined village Kuldhara, ever more population. Despite the breakdown and deterioration, that glimpse of old times is still visible. According to old stories, it is believed that the ruler here wanted to marry the daughter of the village pradhan. Pradhan asked the villagers to leave this village to preserve their daughter's self-respect.
8. Jaisalmer Fort: Beautiful City View
Jaisalmer Fort is known for its grandeur and magnificence. The beauty of the entire city can be seen from this fort here. Not only this, places like Gadisar lake, Inter Alia, Patwas Ki Haveli, Sadar Bazar are also included here. There is also a desert museum nearby, which you can plan and visit.
9. Jaisalmer Bazaars: Shop Freely
If you like shopping then you will like these places very much. Many things like handmade clothes, jewelry, shoes, slippers, decorations, etc. will be purchased here. Places like Sadar Bazar, Pansari Bazar, Bhatia Bazar, and Sonoran ka baas local things here.
10. Kanoi: Ready to fly in the air
If you know how to take uncertainties and are not afraid of this, then do parasailing. Parasailing is the most commonly performed spot activity in Jaisalmer. After going to far-flung spaces in the air, the view of an astonishing land will make you enjoy bliss.
If you are going to Jaisalmer then we definitely want to recommend this list to you.
you already visited there then comment down and tell us what is your favorite things to do in Jaisalmer. Hope you like the list of 10 best things to do in Jaisalmer. Share this list with your friends and family.