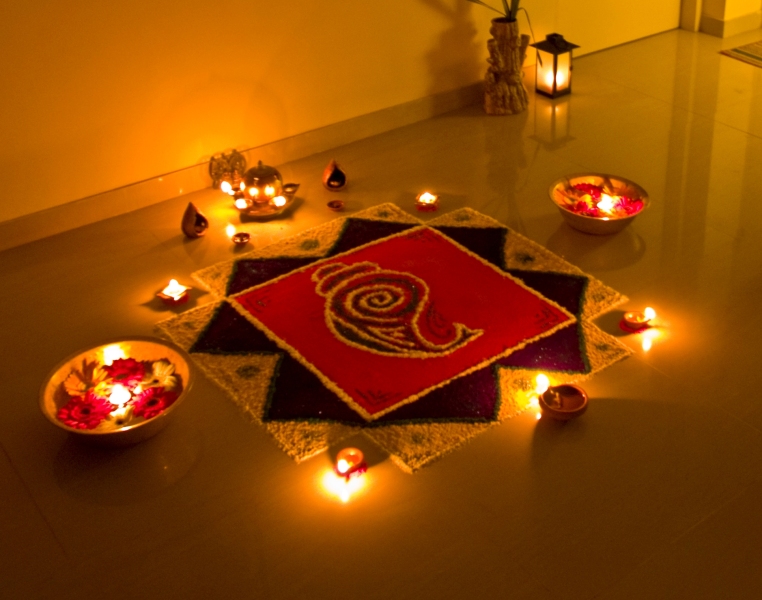 The festival of lights, Diwali is celebrated with much fervour and zeal across India. The triumph of good over evil is what this festival primarily holds into its spirit. Home coming is what now Diwali means along with traditions, rituals and merry-making.
To believe the mythology, this was the time when Lord Rama returned to Ayodhya after spending 14 years in exile. Here are the top five destinations which you might think to take a quick trip during this Diwali season:-
Delhi
Starting from Dussehra, the Diwali festivities start in Delhi. asfter the  frantic spree of shopping, redecorating and cleaning of the homes, people start concentrating on Dhanteras when kitchen utensils are purchased. Ramlila – a dramatic rendition of the story of the Ramayan continues for several evenings ensuring hope to win over despair.
Varanasi
With millions of lights and millions of people, world's one of the oldest city, Varanasi celebrates true-blue Diwali. It starts with bathing in the Ganga, followed by exploding crackers. Sweets are a must-have part of the itinerary. The Ganga Mahotsav festival is followed soon after Diwali where you can witness the cultural heritage and its splendour.
Rajasthan
Starting with Dhanteras, celebrations of Diwali continue for five long days in Jaipur and Udaipur. Tourist sites such as Nahargarh Fort, Udaipur Fort offers enchanting views of the festivities. Illuminated walled city makes the after-dark views worth watching. The royal lakes reflect the glowing lights and fireworks of the palace.
Goa
Starting with Naraka Chaturdashi, Diwali in Goa is almost of similar pattern like that of the other north Indian states. Scary-looking effigies of Narakasura are made and burnt. Decorating with candles, lights and flowers are a common tradition.
Kolkata
This city has its own style of celebrating Diwali which coincides with the worship of Goddess Kali. Sweets and flowers mark the base of the ritual. Nevertheless, the dazzling fireworks are an obvious part of the festivity.