Things to remember for solo travel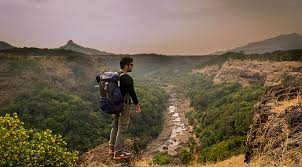 Solo travel in India will prove to be an enriching experience for the maverick travellers. Every state has its own amazing colours, architecture and history which are self-indulging. The unique traditions and cultural diversity is bound to make you fall in love with the country all over again.
However, there is always something you need to know about before planning a solo travel. Whether it is Delhi to Shimla, Mumbai to Goa, Bangalore to Kerala, there are certain factors necessary to keep in mind before bringing out the millennial in you.
Here are the top things you should remember before packing bags and travelling alone –
Map out your plans ahead of time
The traffic is insane. Although the mega cities have organised traffic signals, it is not always the case with scattered cities like Benaras, Meerut, Agra etc. If you plan to travel the older allies of any city, make sure to carry a map of the place, because GPRS is definitely not the best idea. Do not hesitate to ask the local folks while travelling through the treacherous bends of Kashmir or other mountainous areas.
For female travellers
Remember, India is still a gender sensitive country. So if you are a female, make sure to keep all the emergency contacts ready. There are numerous special help desk kiosks set up for female and make sure you know about them. But do not let your fear crouch down from being a wanderer. The online contacts and government helps are available all over the country.
Carry hotel business cards
When you check in at the front desk, make sure to collect the card displaying the property's name and address. This will add to the quick identification as a guest of the property in case of any dispute. Moreover, if you are lost wandering, the card will have all the details included.
Local cultural etiquette
It is a smart idea to pick up a few key phrases to better communicate with locals and maximize safety. It's not necessary that your mother tongue will be understood by every place you visit.
Know to pack light
One singular joy of travelling on your own is the freedom. So adjust your plans and schlep the bag pack accordingly. It is better to stick to the bare minimum clothes and other amenities to keep the carry-on dimension manageable.