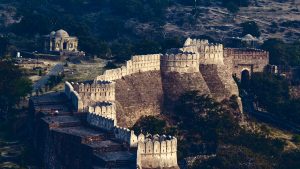 The Royal Land Rajasthan is popular because of its forts and the architecture which reminds us of its history, the history which speaks of honor and knightliness. On the other hand, this place also provides diversity in land which has military potential. This is the reason, Rajasthan has got the top place in traveler's list. The best time to visit Rajasthan is between the months of October and March. Summer season in Rajasthan is intolerable, so the best time to visit forts, palace and temples is winter. The roads in Rajasthan will take you through colorful villages and imperial cities. This way you will see the diversity of culture, and Hinduism, Jainism and Muslim religion.
Rajasthan is one such destination in India which gives you the scope to experience the beauty of deserts. Every year huge population of tourists from India as well as from other parts of the world pays a visit to this state to explore the beauty of the desert life. Desert of India is beautiful but equally it is having a weather which can make you fall ill or your skin get tanned if proper measures are not taken while on trip. We are going to share with some helpful tips which are sure you will find it useful.
Sunscreen is must to pack item in your luggage and if you forget to do that buy it immediately upon reaching the destination. The Sun rays are very sharp and humidity is too high.  So, if proper application of sunscreen is not done then there is 100% chance that you will return back home with a badly tanned skin. Next after sunscreen the other most important thing to carry with you is a hat. While going for a camel ride on a sunny day make sure that the hat in there on your head or you may end up getting a sun stroke which we are sure you will not enjoy at all on a trip. You skin will also get burnt if you face is not covered with a hat. Just after these 2 items the next important item is your sunglass. You need to protect your eyes from the sand dunes, and heat of the Sun or else you will get a burning feeling for your eyes.
After top most 3 items the very next item for you will be a comfy shoe. You need to protect your feet from sun burnt and heat of the desert sands and so for that it is must for you to have a good quality shoe packed for your desert trip. If the shoe you are taking is a brand new one, then do not forget to carry some band aid with you as chances will be there for having shoe rashes. Next item will be a good quality cotton scarf to cover up your face while riding the camels on the deserts. This will help you to protect your face and nose from the heat of the desert's sand. If precaution is not taken to cover the nose then chances are there that at day end you may face bleeding for your nose because of heat. You need to carry with you some over the counter medicines for fever, stomach, pain in body, cold and cough along with a pain balm. If you are under any type of medication then do not forget to carry your important medicine along with the copy of doctor's prescription.
When you are on a journey to explore Royal Rajasthan then how can you forget taking your camera with you? Do remember to carry extra battery or charger with you along with extra data card.