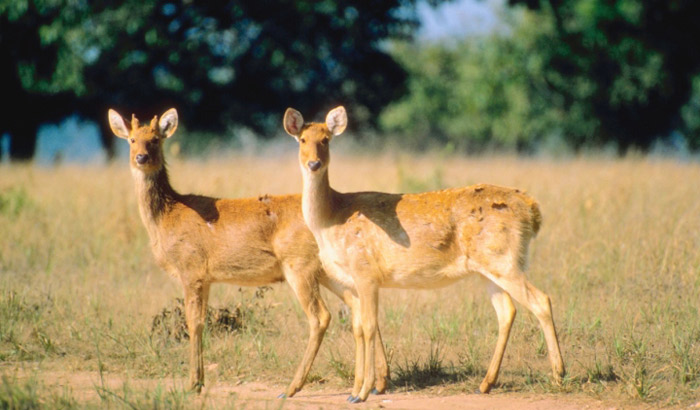 If you are a wild life lover and in a mood to go for a trip to Shimla then the Manjathal Santuary  is waiting to welcome you to enjoy being close to wild life. Being located right in the lap of nature in the Himalayan terrains, Manjathal Sanctuary is based out in Shimla-Bilaspur Highway of Solan district in Shimla. This sanctuary is known for its excellent rich wild life and flaura and fauna. It is spreading over an area of 39.4 sq km and is known for its undulating as well as steep terrains.
If we talk about the fauna of Manjathal Sanctuary, then here you can find a wide population of a bird named cheer pheasant having long tail and also Goral, which is a small animal resembling the look of a goat and have cylindrical horns. You will find pine trees all around the sanctuary area which will make you feel thrilled to explore the wildlife here more closely. It acts as a home to several endangered species. The major attractions of this park are Black Francolin, Himalayan Palm Civet, Leopard and Black Bear. It was in the year 1974 when this sanctuary was made operational for the visitors.
The best season to explore this wildlife refuge is in the winter months. In order To preserve the natural look of this location, there are no hotels or any accommodation options close to this sanctuary. Jeep safari is not allowed here and inside this sanctuary you will find a Hindu temple which is dedicated to God Harsingh. If you are a fan of trekking then you will find well marked trails inside the sanctuary to explore the wildlife better. If you are a crazy wildlife Photographer then here you will huge opportunities to capture the wildlife behind lens. Camping options are also there in this sanctuary and kids will enjoy it well.