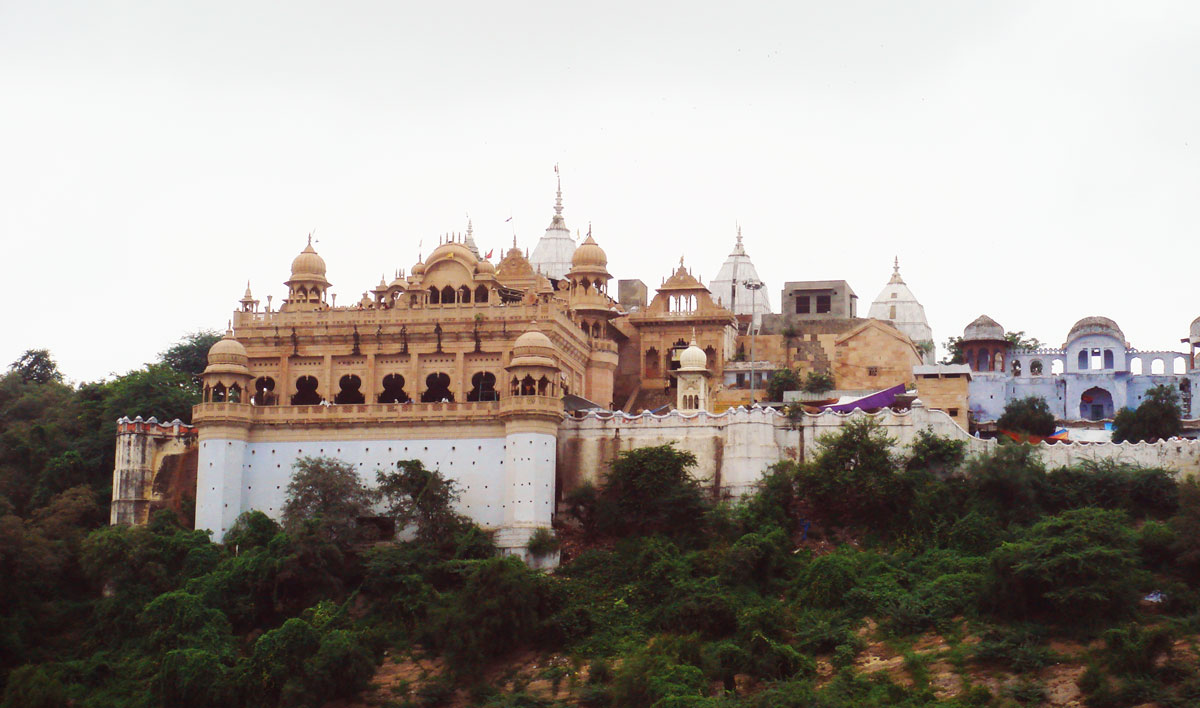 Radha Ashtami is marked as the appearance of Radha on Earth. Birthday of Radha is celebrated as Radha Ashtami and is generally observed to be after 15 days of Janmashtmi. Radha and Krishna- the soul of divine love have their importance throughout the Indian culture. Well, if you want to enjoy the serenity and peace of this festival and visit Vrindavan, contact the Japji Travels, Tour Operator in India.
It is celebrated in a wonderful manner in Barsana, the birth place of Radha Ji.  Radha Ashtami has got special significance in Barsana and is celebrated jointly by the people of Nandgaon and Barsana.  The temples are decorated in a very beautiful manner and the fervor can be seen in the eyes of everyone. The streets are full of sweets and like Holi; there is a lot of outstation population, who have come to witness the festival.
Temples like Radha Damodar, Krishna Balram and Radha Shyam Sundar located in Vrindavan are adorned with natural flowers and Goddess Radha is beautifully ornated and dressed up, for it is her day. It is believed that the two lovers come together and talk amongst themselves and have a final meeting. Radha Ashtami celebrations are marked with overcrowded temples and streets. It is very necessary to have a guide along with you, if you really want to relish each and every moment. Contact the Japji Travels and they will be at your service.
Raval, earlier known as Mukharvali is a village where Radha Ji appeared. It is 9 kilometers away from Mathura and is located at the other side of the Yamuna River. On the occasion of Radha Ashtami, the local population seems so much excited and the entire village is decorated.  A feeling of dedication and worship is invoked on this day. It is a must visit place, if you are really a bhakt of Goddess Radha.
Make your Mathura Tour a very special one by contacting the Japji Travels, Tour Operator in India. Enjoy the concord and harmony of the place.