Hire Delhi Airport to Punjab Taxi Services
Posted On July 17th, 2021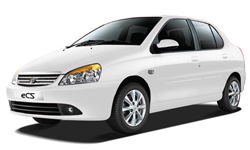 Delhi Airport to Punjab Travel By Road
If you are planning a road trip from Delhi to Punjab, you can hire Delhi Airport to Punjab taxi services and reach the final destination Punjab within no time. With a wide variety of agriculture, you can also explore the colorful culture, vibrant music, and delicious cuisine of this beautiful state. There's no better way to explore a vibrant state like Punjab than with Japji Travels. Hire Delhi Airport to Punjab taxi services offered by Japji Travels and make the most of your Delhi-Punjabi car Tour.
Located in the northwest region of India, Punjab is amongst the most revered states for Sikhs across the world. This state is popular as one of the most prosperous and lively destinations for tourists across the world. From well-known religious spots to historical tourist spots, this destination is famous for a number of famous spots. Some of them include Wagah Border, Golden Temple (Harmandir Sahib), Jallianwala Bagh, and several other such attractions that are a must-visit if you have planned a road trip from Delhi to Punjab. Read further to know the most famous spots of Punjab that you can explore on your Punjab tour.
Popular Places to Visit in Punjab
Amritsar
Chandigarh
Ludhiana
Jalandhar
Bhatinda
1. Amritsar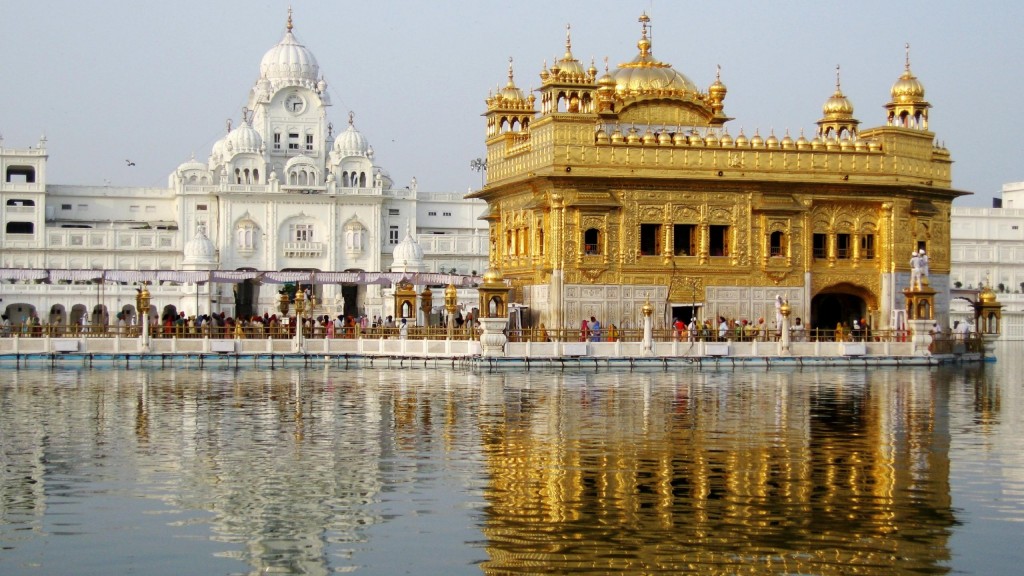 Amritsar is also known as a city known for legends, patriotism, and spirituality, this city has some of the most significant holy pilgrimage sites for Sikhs. Home to the Golden Temple, or Sri Harmandir Sahib, this is a must-visit city in Punjabi that you should add while you are planning a Delhi- Punjab tour by car.
Top tourist attractions of Amritsar:
Golden Temple
Jallianwala Bagh
Wagah Border
Akal Takht
Tara Taran Sahib
Maharaja Ranjit Singh Panorama
Summer Palace of Maharaja Ranjit Singh
Harike Wetland and Bird Sanctuary
Khalsa College
Durgiana Temple
Bathinda Fort
Kaiser Bagh Park
Maharaja Ranjit Singh Museum
Rambagh Garden
2. Chandigarh:
The capital of Punjab, Chandigarh is considered the best planned and beautiful city in the country. For the beauty it offers, it is also called 'The City Beautiful' and you will surely agree with it once you visit it. This welcoming city will greet you with modernization and the unique flavors of everything between modernity and antiquity. If you are planning to explore famous places in Punjab on your Delhi- Punjab tour by car then you must surely plan a visit to Chandigarh.
Top tourist attractions of Chandigarh:
The Rock Garden
Sukhna Lake
Leisure Valley
Shanti Kunj
Morni Hills
Chhatbir Zoo
Rose Garden
Le Corbusier Centre
Government Museum and Art Gallery
Chandigarh Botanical Garden and Nature Park
Mahendra Chaudhary Zoological Park
Chhatbir Zoo
Sarkaria Cactus Garden
Timber Trail
Butterfly Park
Terraced Garden
International Dolls Museum
Yadvinder Garden
Garden of Fragrance
3. Ludhiana:
Ludhiana is yet another recommendation in the most popular places to see in Punjab. This is the largest city in the state, where you will be able to witness the rich agricultural scenario and some of the famous tourist spots. From a bit of wildlife in the zoo to the scrumptious food, Ludhiana just cannot be missed from the best places to visit on a Delhi-Punjab tour by car.
Top tourist attractions of Ludhiana:
Lodhi Fort
Rural Heritage Museum
Tiger Zoo
Maharaja Ranjit Singh War Museum
Phillaur Fort
Nehru Rose Garden
Deer Park
Punjab Agricultural University Museum
Gurudwara Charan Kamal
4. Jalandhar:
Flaunting the culture of Punjab, Jalandhar is the land that boasts of a rich ancient culture and is also famous for sports goods. A famous ancient city, mentioned in the epic Mahabharata. This city holds a special significance for not just Sikhs but also Hindus as it is home to many holy shrines. From holy pilgrimage sites to some popular street shopping, Jalandhar has a lot to offer to the tourist. It is indeed one of the top places that cannot be omitted when you are planning a Delhi-Punjab tour by car.
Top tourist attractions of Jalandhar:
Imam Nasir Masjid
Tulsi Mandir
Shaheed-E-Azam Sardar Bhagat Singh Museum
Wonderland Theme Park
Devi Talab Mandir
Shiv Mandir
Company Bagh
Niku Park
Rangla Punjab Haveli
Prithvi's Planet
Sheetla Mandir
St. Mary's Cathedral Church
Pushpa Gujral Science City
5. Bhatinda:
The City of Lakes, Bhatinda is a simple city, where you can find some of the oldest historical monuments that belonged to 3000 BC. Some of the famous landmarks of this city have brought a major footfall of tourists visiting this city to witness the ancient culture of Punjab. This city is where Guru Gobind Singh challenged and fought the Mughals bravely. For being popular for its historical association, Bhatinda is an ancient city that you definitely add in the places to be covered when you are planning a Delhi-Punjab tour by car.
Top tourist attractions of Bhatinda:
Bhatinda Fort
Qila Mubarak
Rose Garden
Bhatinda Lake
Bir Talab Zoo
Chetak Park
Dhobhi Bazaar
Bhatinda Zoological Park
Lakhi Jungle
The list of places that can be explored on your Delhi-Punjab tour by car is endless, it depends on your time duration. This land of five Rivers has a lot to offer when it comes to beauty and ancient life. If you want to witness the authenticity of Punjab, then make sure you cover the above places in the list of popular places to visit in Punjab. No matter if you have planned a short trip or a long one, these places are definitely a must-see when you are on a Delhi-Punjab tour by car.
Hire Delhi Airport to Punjab taxi services offered by Japji Travels and live a king-size life of Gabrus while indulging in the cultural activities like Bhangra and bottoms-up with Lassi.
---
---
STAFF'S PICKS &
Related Posts