Gaitor ki Chhatriyan hidden destination in Jaipur
Posted On December 29th, 2022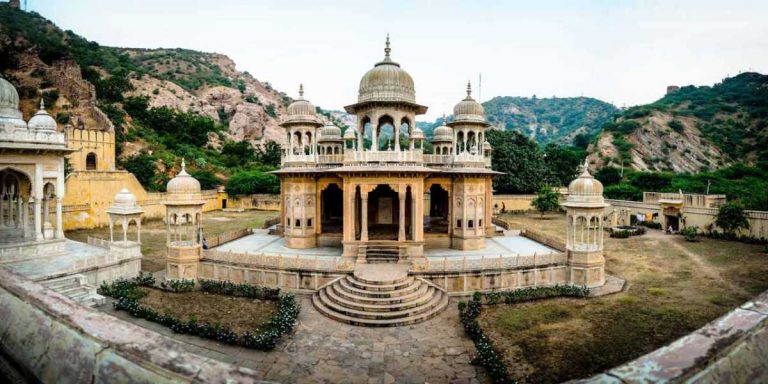 Gaitor is originally a misspelling of a Hindi phrase "Gaye ka chor" which means "the resting place of departed souls". At Maharaja Sawai Ishwari Singh's, the best Maharaja whose umbrella is not always present. His last rites were intended to take place outside the Jai Niwas Garden behind Chandra Mahal within the City Palace complex . His canopy is also made in the same way. In Jaipur, Rajasthan, there is a historical location called Gator. Here in the foothills of the Nahargarh fort, chhatris of the late kings are built. Gaitoris the cremation ground of the royal maharajas of Rajasthan. For each Maharaja, there is a temple built in his honour. The carvings on each cenotaph are a reflection of the taste of the respective Maharajas.
How to Reach Gaitor Ki Chhatriya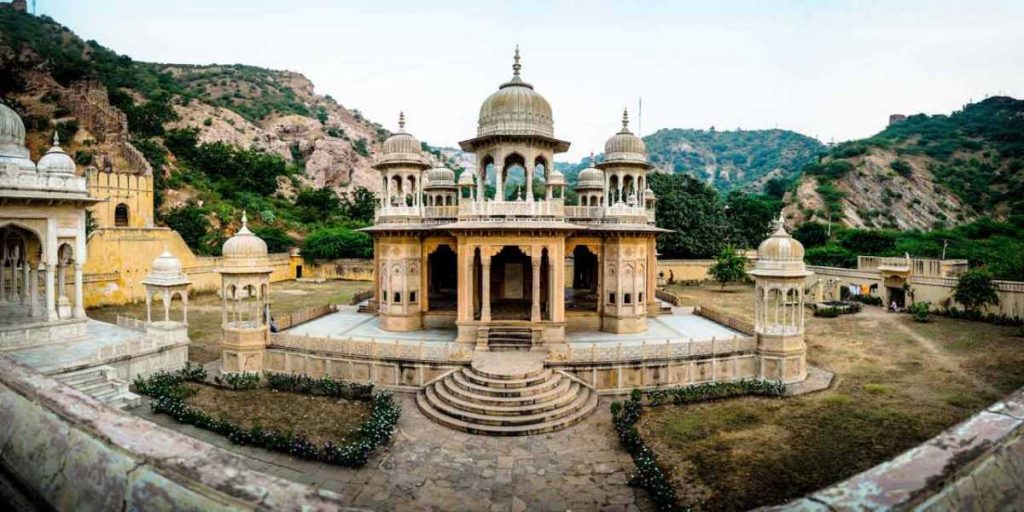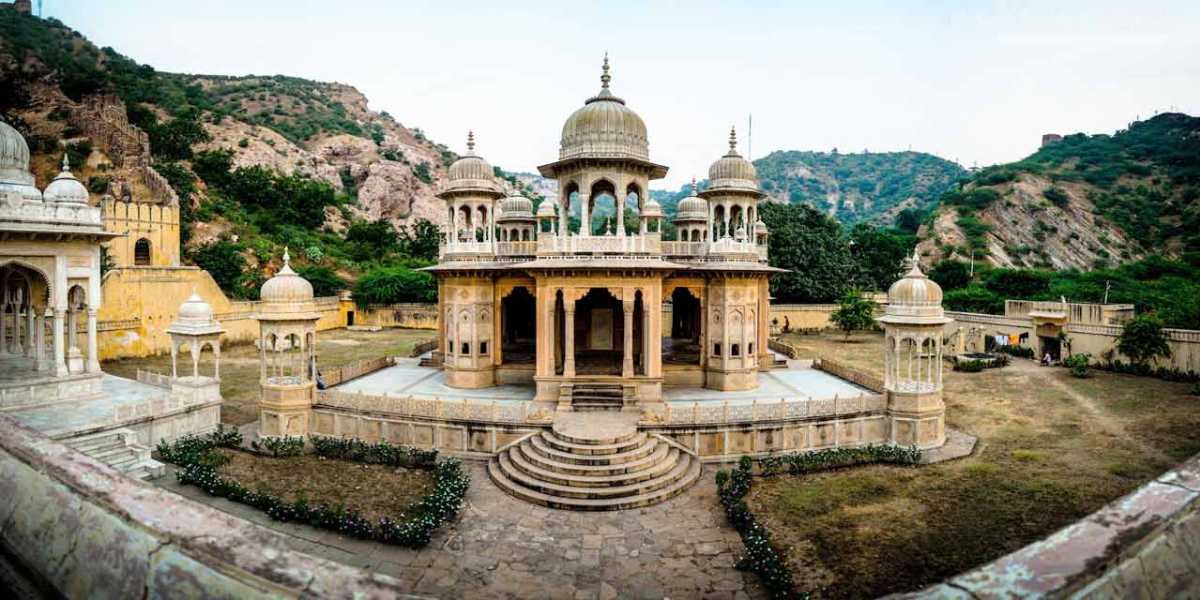 At a distance of 7 km from Jaipur Junction Railway Station and 7 km from Amer Fort, the Maharaja's Chhatri, also known as the Gaitor Tomb, is located in the walled enclosure called Brahmpuri at the foot of the Nahargarh Fort on the Jaipur-Amer Road.
Significance of Gaitor Ki Chhatriyan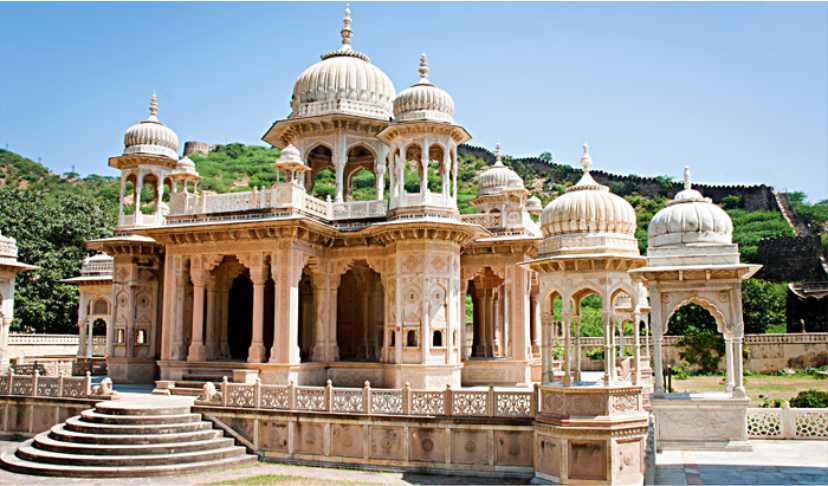 An important feature of Gaither's chhatris is the use of chhatri (umbrella), a quintessential architectural style of the Rajputs. The splendid beauty and high historical significance of the cenotaph makes it one of the most visited tourist attractions in Jaipur. You can avail local transport like taxis, buses or rickshaws to reach this enchanting structure in no time. To get a glimpse of Rajputana history, visit the umbrella of the queen.
Attraction of Gaitor Ki Chhatriyan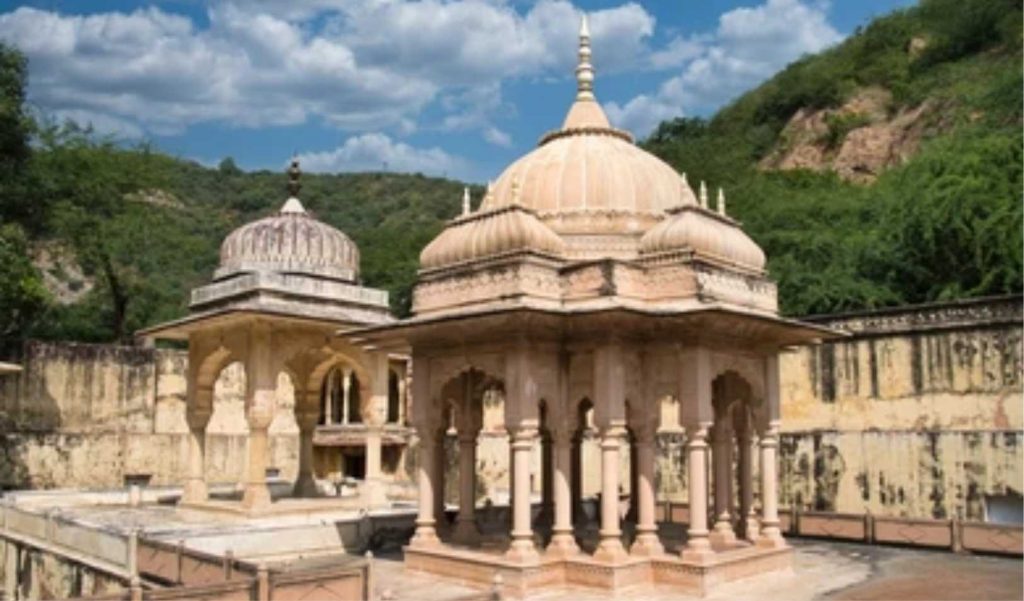 There are many chhatris here, but the most popular are the chhatris of Sawai Madho Singh, Sawai Jai Singh and Sawai Ram Singh. Of these three, the most beautiful one is that of Sawai Jai Singh which has exquisite carvings, designs that will leave you awestruck. All these things make this place one of the best tourist places in Jaipur. Every year lakhs of tourists come to visit and see the royal Rajasthani palace. The place offers a panoramic view of the entire Jaipur city including the view of Man Sarovar Lake and Jal Mahal. Unlike other tourist places in Jaipur, Royal GaitorTombs is not crowded and is the best place to relax with friends and family.
Best Time to Visit Gaitor Ki Chhatriyan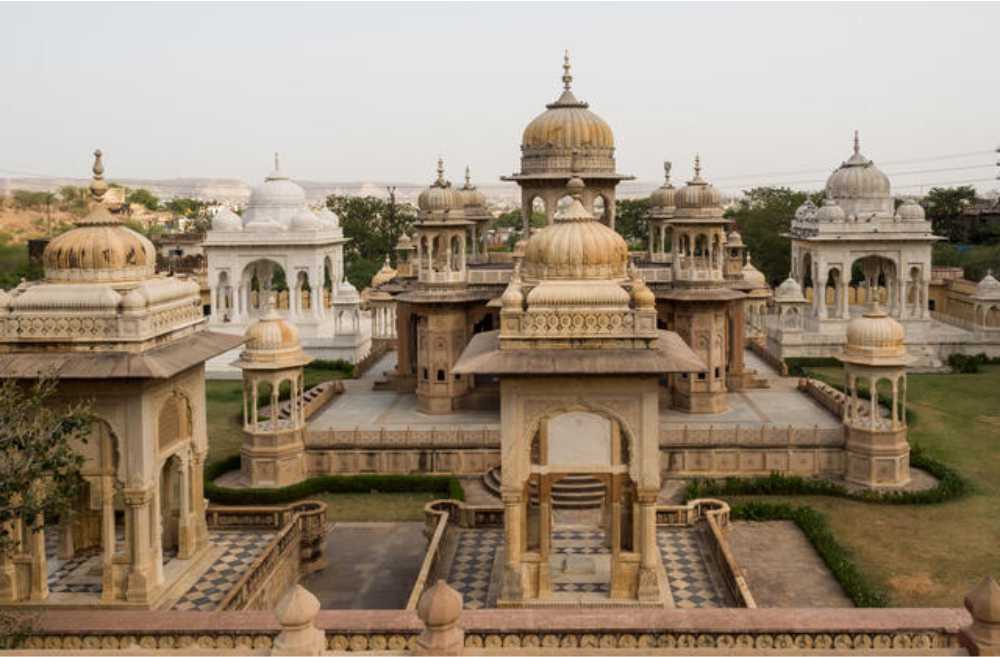 The best time to visit the Royal Gaitoris during the death anniversary of Maharaja Sawai Jai Singh II in September. The Ganesha temples of Garh Ganesh and Nahar are located nearby and can be visited.
| | |
| --- | --- |
| Timing | 10:00am to 6:30pm All days |
| Entry Fees | INR 30 per person |
| Location | 309B, Mangala-Road, Bada-Akhada, Krishna-Nagar, Brahampuri, Jaipur-Rajasthan Pin Code-302002 |
---
---
STAFF'S PICKS &
Related Posts