Explore the unexplored Gurez Valley, Kashmir
Posted On April 5th, 2023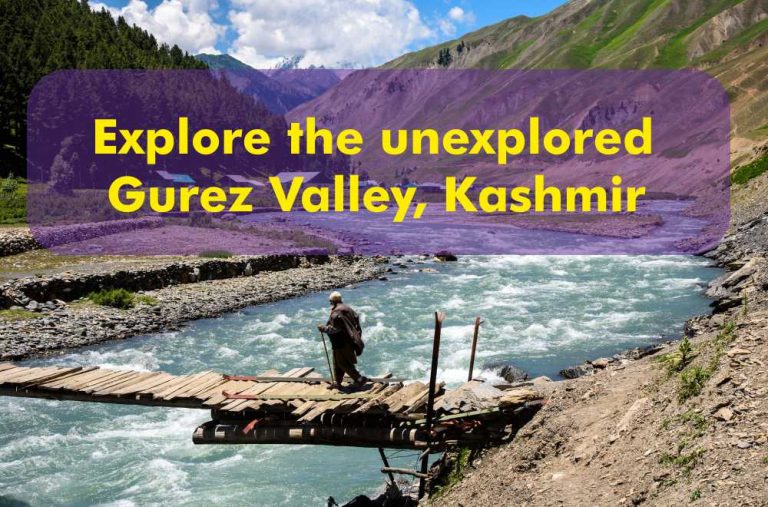 The untouched beauty of Kashmir
Gurez Valley is one of Kashmir's least explored areas. Basically, an offbeat destination. Besides, the vistas and the landscapes here are ten times more beautiful as compared to other valleys. Gurez Valley is a 123 km drive from Srinagar Kashmir. Due to its proximity to the border, it wasn't a tourist destination. But now it has been opened to tourists. 
Furthermore, an average altitude of 8000 ft. Undoubtedly, this place has diverse flora and fauna including snow leopards. The valley is divided into two major districts Dawar and Tilel. Also, Dawar is like a central place in Gurez where hotels are located. Besides, you will witness the confluence of the Kishanganga River merging into the Jhelum River near Muzzafarbad in Pakistan.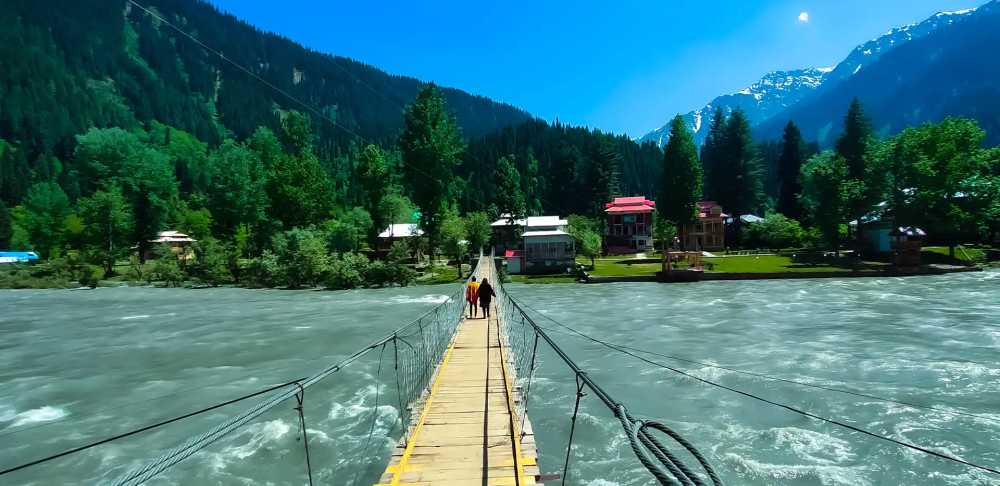 Extraordinary Vistas.
Recently opened as a tourist destination.
Diverse existence.
The confluence of two historic rivers.
Mode of transportation, Route and Permit Requirements
The route from Srinagar to Gurez Valley is quite simple actually. Such as Srinagar – Sumbal – Bnadipor – Razdan Pass – Gurez Valley. The total distance is 140 km which will take roughly 5 to 7 hours to reach. Also, depending on your halts and breaks. Also, there are multiple modes of convenience to reach Gurez Valley from Srinagar. 
Firstly, you can opt for public transport such as Bus. The journey will be broken into two parts Srinagar to Bandipore and Bandipore to Dawar. Surprisingly, there are daily bus services from Parimpora, Srinagar which costs 100-125 INR per individual. Secondly, there is a cab option for tata sumo, from Bandipora per person will cost 350 INR. Direct cabs from Srinagar to Gurez Valley will cost 14,000 INR for a 2-day round trip.
Above all, permits are not required to visit Gurez Valley if you are an Indian citizen. Yet, it is always recommendable to carry an Adahar card or voter ID card for checkpost. However, foreign nationals must obtain permission from the district commissioner's office in either Srinagar or Bandipora.
Multiple modes of transportation.
Indian nationals do not require permits to visit Gurez Valley.
Foreign nations will require permits.
Must carry your ID proofs.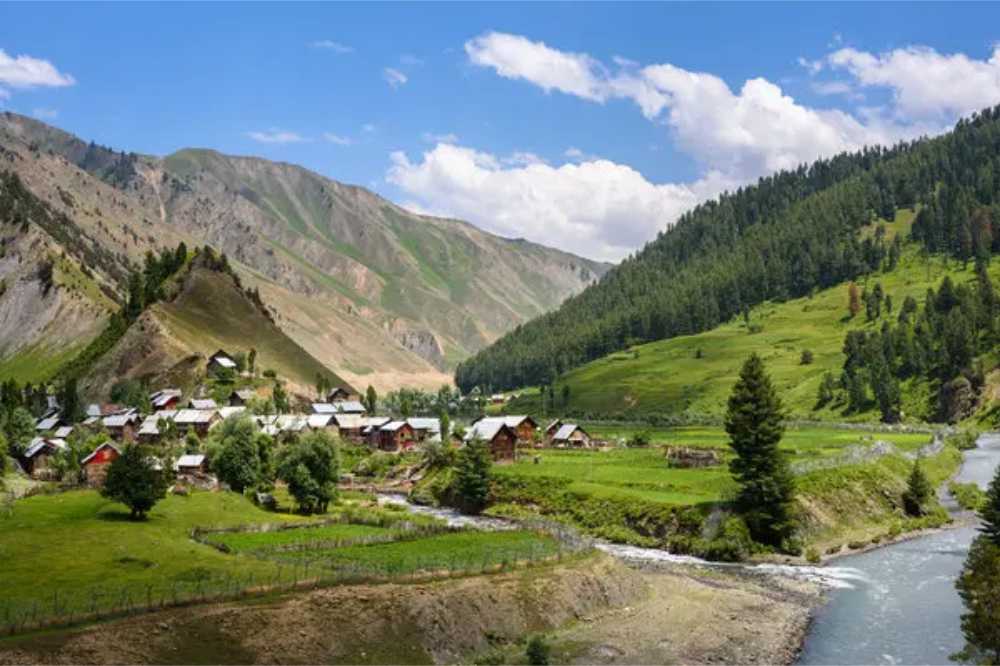 Accommodations and Camping sites in Gurez Valley
Undeniably, due to the increase in tourism, there has been a rise in hotels and accommodations. You can stay at J&K Dak bungalow, the rest house in Dawar. Also, you can stay at the oldest guest house which is known for good service and location. Namely, the Kaka Palace guest house in Gurez Valley. Also, there are multiple homestay options available too. 
Besides, if you want to experience some rawness you must opt for camping. You can camp at Kishenganga River on the outskirts of Dawar. The location is really breathtaking. It is the best way to promote ecological balance and preserve local traditions. Bandipora administration is gaming even more efforts to provide local experiences. By collaborating with the tourism department and the army.
Scenic homestays with traditional touch.
Rise in Accommodation due to tourism.
Government promotes ecological balance.
Camping is the best way to experience rawness.
Sightseeing and exploration in Gurez Valley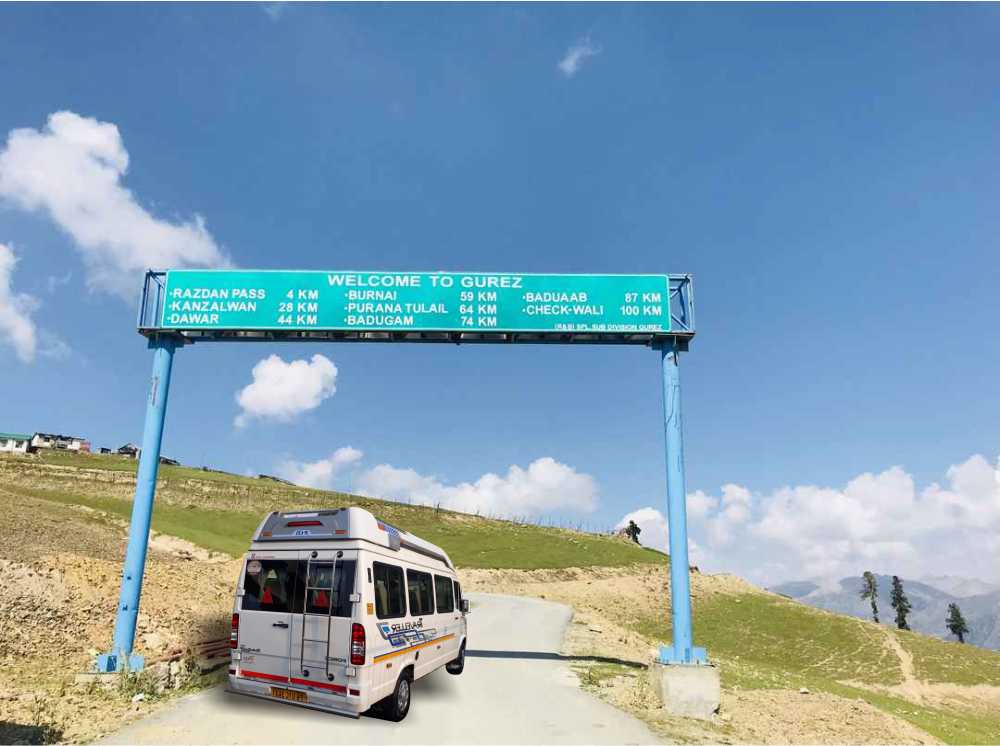 The landscape of Gurez Valley is much different from other places in Kashmir. Gurez Valley has both natural beauty and adventure. The vast landscape surrounded by snow-clad Himalayan ranges is just extraordinary. Firstly, you must visit Habba Khatoon Peak & Waterfall. It is essentially a mountain peak that overlooks the town of Dawar. The best for photography. 
Secondly, the marsh is a swamp-like area. Might also call a tiny island that was created due to flooding in the Kishenganga dam. It is the best spot for watching over dusk. Thirdly we have ​​Khandiyal Top, basically, it is a small hillock that gives 360 degrees views of the city. You can also witness the golden sunset over snow-capped peaks.
Thirdly, Chakwali Gurez is 65 km from Dawar. It is the last village on the Indian side of the border, located in the Tilal district of Gurez. It will be a journey of an entire day due to poor road conditions. Fourthly, we have Chorwan Gurez. It is known for its mesmerizing views. And currently, some border tourism is being developed. Lastly, we have, Gurez Festival where you can enjoy some adventure activities and local performances to understand the culture better.
Visit Habba Khatoon Peak.
Enjoy sunsets at the marsh and ​​Khandiyal Top.
Experience the last village Chakwali Gurez, Chorwan Gurez.
Lastly  Gurez Festival for the best of traditions.
Best time to visit Gurez and things to do
The best and most appropriate time to visit Gurez Valley is April or September. In winter due to excessive snow, the roads are blocked so it's not really possible to visit in the winter months, surprisingly May and June are harsh times here. Apart from that if you want to see snow, then February or March will be best. But, we suggest you inquire first for weather updates. 
Also, there are multiple things you can do in Gurez Valley. Such as Trekking, landscape photography, camping, and fishing in the Kishenganga River. Besides all these, you can learn more about local culture and food too.
The best time to explore Gurez Valley is in April or September.
The best time for snow is February or March.
try some Trekking, and landscape photography.
camping, and fishing in the Kishenganga River.
Frequently asked questions
Q1. What are the places to explore in Gurez valley?
Ans: Habba Khatoon Peak,  the marsh, ​​Khandiyal Top, Chakwali Gurez, Chorwan Gurez, Gurez Festival.
Q2. When is it best to visit Gurez Valley?
Ans: April or september.
---
---
STAFF'S PICKS &
Related Posts