Book Your Adventure Tour in India
Posted On May 15th, 2022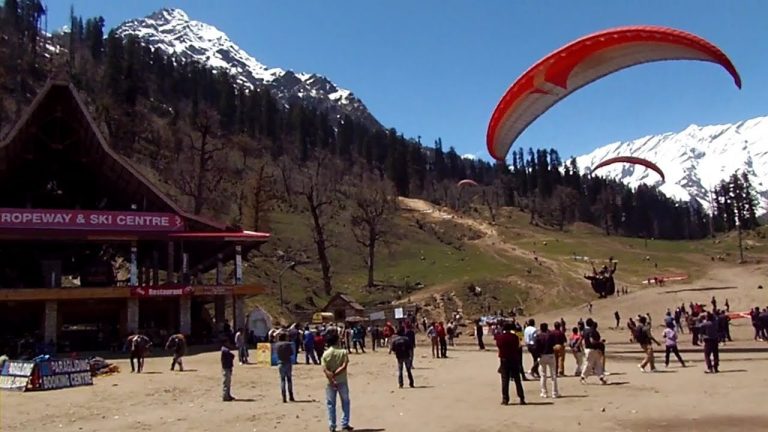 Mark Your Bucketlist From The Most Adventurous Tour in India
From North to South, India is the best place to unwind your soul. The soul-lifting landscape with a touch of rusticity and royalness will offer you a glimpse of heaven you have been craving. Other than the mesmerizing landscape, environment, and food, adventure activities will propel adrenaline. Yes! You heard that right. 
India houses some of the best adventure activities that bring sheer joy to your soul. Moreover, adventure trip packages in India offer minimal prices with the best adrenaline-boosting activities. Let's investigate some of the best adventurous tours that you can add to your bucket list. 
Adventurous journey in India for all adventure lovers
Rishikesh is well-known for its spiritual places. However, now, Rishikesh is also a hub spot for adventure activities. Rishikesh offers one of the best North India adventure tours to satiate your adventurous soul. 
One of the best activities to try here is zip-lining. Shivpuri in Rishikesh is the best place to try zip-lining. As you slide above the river Ganga at full speed, it will excite your senses. The high-speed wind will be splashing your face; the water rushing below is an experience for life. So, you can't miss such activities if you are an adventure lover. 
Uttarakhand for Roopkund Trek
Do you love trekking? Does strolling around mysterious routes excite you?  Well, then you must try Roopkund Trek in Uttarakhand. This route is scary but best for adventure freaks. It offers enchanting views that are pleasant to watch. However, some beautiful things have a dark spot to them. Similarly, the Roopkund trek has human skeletons on the way.
Roopkund Trek is also one of the top 10 adventure places in India. The picture-perfect views will add vibrancy to your Instagram account. Moreover, the lush green forests, rich vegetation and alluring campsites will give you the actual taste of adventure.
Bike journey to Leh-Ladakh
You can start a bike journey from Manali or any other part of North India to Leh-Ladakh. Many rented bike options assist you in making your road journey all the more beautiful. The bike journey is best for solo-trip or with your group. You can also visit Leh-Ladakh by bus or flight and then explore the route on a bike expedition.
As you ride through the most adventurous route, it will bring new energy to your body. You can explore the culture, and natural scenery and soak in the adventure path of Leh-Ladakh. However, pre-booking your rental bike is the best way to get rid of any hassle. You should also stay at the campsite amid the mountains and gaze at the starlit sky covering the beautiful valley of Leh-Ladakh. 
Rishikesh for Bungee Jumping
Loaded with adventure activities, Bungee Jumping is another exciting thing to try in Rishikesh. This activity needs guts and adventure spirit. However, people with a weak heart and other severe medical conditions should avoid this activity. So, you might have guessed how adventurous this activity is.
Don't miss out on bungee jumping in your adventure trip packages in India. You can try reverse bungee jumping if you are not comfortable with high altitude places. Decide the height you want to jump off and feel the adrenaline giving you a hard kick.
Bir Billing for Paragliding
This 15-20 minutes journey up above the air will transport you to a new world of joy. Bir Billing in Himachal Pradesh is famous for Paragliding, and you can't leave Himachal Pradesh without trying this adventurous activity. The ride will also give you a panoramic view of the beautiful places of Himachal Pradesh.
Every penny you spend on this adventurous journey is worth it, after all, nothing can match the joy that enthralls your heart. The price may depend upon your weight. However, the paragliding price in Himachal Pradesh start from Rs 3,000. Paragliding is very much safe in Bir Billing and all necessary precautions are taken before you head towards the journey.
One of the best adventure trips in South India to feel the exuberant current in your body is surfing in the clear blue water. South India is full of magnificent beaches, and nothing more is fascinating than surfing. Do you also love hurtling over the sea waves? If yes, visit Kovalam to try surfing.
Don't know how to surf? You need not worry. Many surfing schools in Kovalam will teach you the technique. Along with adventure sports, the seascape of Kovalam will lure your heart.
Sikkim for Mountain Biking
Cycle amid the serene mountains of Sikkim and feel the up-close look of nature. Mountain Biking in Sikkim offers one of the best experiences. Paddling through the most beautiful scenery of Sikkim will make you lose yourself to the beauty of nature.
You will find meandering water streams, cheerful birds around, lush greenery and small villages that still has the touch of ancient living. Trail through some of the best routes and capture a memory forever.
Bottom line
Include your favorite activity in your adventure trip packages in India. Which is your favourite adventure activity? And have you tried any of the above activities before?
Is adventure sports safe in India?
Yes, adventure sports are safe in India. However, make a pre-booking and research the history of the company in which you will experience different activities. You also need to follow the instructions carefully for the best safety measures.
Which are some of the dangerous adventurous activities in India?
Each adventure activity has its own charm and a way to speed up your adrenaline. Some of the best thrilling activities are Bungee Jumping, Skiing, Rafting and surfing.
Which places in India offer the best trekking trails?
From North to South, India is blessed with scenic views. Thus, you can find mind-boggling trekking trails in many parts of India. Some of the famous trekking trails are Hampta Pass (Himachal Pradesh), Valley of Flowers (Uttarakhand), Rajmachi Trek (Maharashtra), Markha Valley (Ladakh), Dzongri Trek (Uttarakhand) and Beas Kund Trek (Himachal Pradesh).
---
---
STAFF'S PICKS &
Related Posts