10 Tips to Travel with Kids
Posted On March 31st, 2020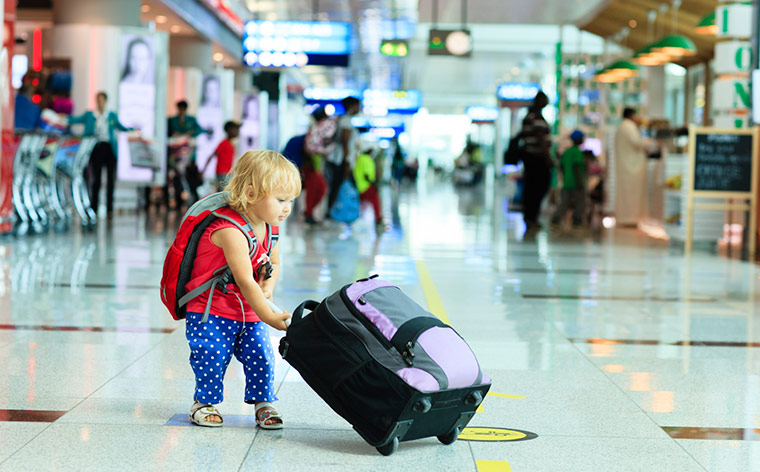 10 tips to travel with kids
Traveling is fun and when you plan to travel with family the fun becomes double. However there are many things that you have to consider when you plan with kids. Since it isn't easy to manage children while traveling so, keeping a good homework can help you get the best time out of the holiday. There are many things that you may consider, however here we have mentioned the top ten things that you must not forget while you are on a holiday with your kids. So without wasting any time, let us begin.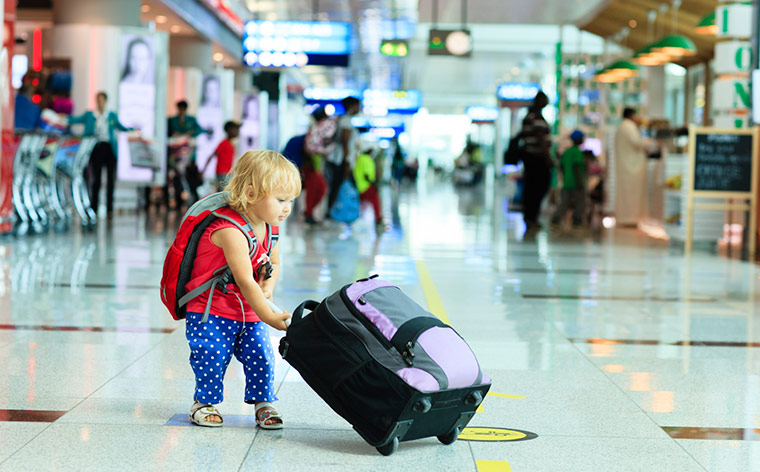 Scroll down to check out the 10 tips to travel with kids:
Keep the baggage light: When it comes to moms, nothing is enough while they pack stuff for their kids. However there are many things that are essential for the stress-free holiday however you must keep the things that are really important. Making unnecessary luggage will get you inconvenience and you will regret. Pick things that are very important and you are sure that you will not get these things where you are going. Do not over pack the things for your trips however keep some extra stuff. Let your toddlers carry their own stuff. You can buy them the coolest luggage and they won't allow you to pick it. Keep a couple of extra socks and diapers along with an extra blanket, rest you don't need much.
Taking flights with kids: If you are taking flight with your kids, it can be a difficult task to keep them peaceful throughout the journey. So, make sure to tell them about the flight travels if they are in an age of understanding and it is for the first time they are taking flight. Keep them busy while they are on flight. You can give them some candies or read them their favorite story and for the toddlers you can tell them to read something or draw and giving them their favorite toy while traveling. It solves a lot of troubles. If your kids are engaged in anything your travel will be peaceful.
Keep their toys: Make sure to pack a couple of toys they like. It will help them stay busy while you can enjoy the trip. While with kids it is almost impossible to enjoy a holiday because all you do is run behind them. You can even give them Tablet or Smartphone or even ask them to click pictures. Kids love it when you give them such a task and they click good pictures too.
Pack some snacks: You never know when your kid will feel hungry. At home you might have to run behind them with spoon but kids always get the hunger pangs when there is nothing to eat. So keeping their favorite snacks can help you deal with the situation. Moreover if you are traveling outdoor and there no hygienic place to eat around, you will keep your child full. While they are enjoying munching, you can have your good times in the holiday or else they will irritate you with one thing or the other.
Select kid-friendly attractions: Make sure to keep some kid-friendly attractions in your itinerary. Kids are mostly bored when they have to do the grownup things and they don't really like going in museums and other activities that might attract you. They are least bothered in the antiques and the ancient buildings and architecture. So, plan out for a park or maybe some pool activity along with other things, they will be entertained and will enjoy the holiday as much as you do. Kids love activities and if there is something in which they can contribute, they will enjoy it.
Tell them to keep a journal: If your kid is older enough, you can encourage them to have a travel journal. It will help them in keeping themselves engaged and they will do something nice. If you have small babies, you can make a journal for them. They will definitely love it when they grow up.
Buy them souvenirs from the trip: It is a good habit to collect souvenirs and if you give your kids something in a trip they will have this habit of collecting souvenirs and it is a great way to preserve memories from the holiday. You must try it. Also, encourage them to collect things like pebbles, twigs and other natural things when they travel. It becomes a good habit of keeping close to nature.
Buy them gifts from flight: Kids are happy when they get something as a reward. You should buy them those fancy and attractive gifts from the flight and they will be glad. It will also help them in keeping busy and they will stay in a place that is a great thing that every parent whishes isn't it? If there are no toys you can buy them cookies.
Check with the physician: Before you start traveling make a visit to the physician and get your child the check up. Tell the physician about the place you are going and check the weather forecast of the place. There are many places that can get your child sick. So, keeping up with doctor will always be helpful. Also pack few important medicines for your child. If your child has some allergies, discuss with doctor about the emergency medicines.
Book hotel in advance: Since you are traveling with your kid, it is really important to book the hotel in advance and make sure the hotel is child friendly. You cannot risk your child's safety and health while traveling. So, be sure about the place, the location of the hotel, comfort of the room and if it offers any child friendly activities or if it has a park in which your child can play.
Keeping the above mentioned things in your mind will definitely help you a lot in managing your holiday with a smile. Also, do not make the itinerary hectic. If it is a short trip, spend as much time with your family instead of running behind visiting each and every point of interest.
---
---
STAFF'S PICKS &
Related Posts