Popular wildlife destination of India
Posted On March 30th, 2020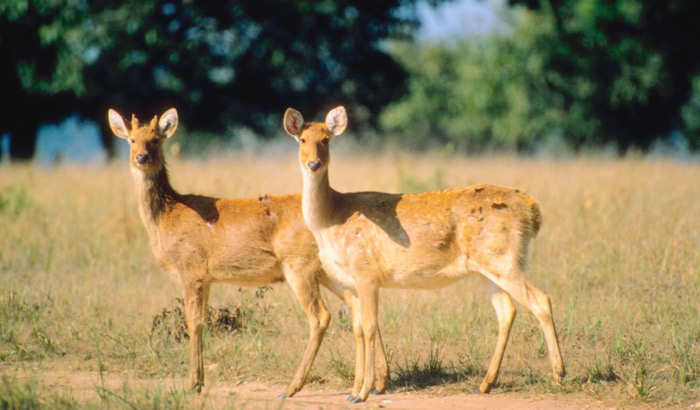 Popular wildlife destination of India
India being a vast country has all sorts of things to see and places to visit. If you are an adventure and wildlife enthusiast, there is a lot that you can explore here. With different variety of wildlife and great experience that you can explore here, below mentioned are the top and popular wildlife destinations of India. Scroll down and check out: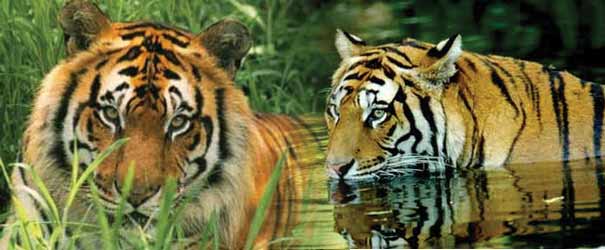 Ranthambore National Park, Rajasthan: Located in Rajasthan, Ranthambore National Park is one of the most popular wildlife destinations in India. Rajasthan being the land of Maharajas is popular for hunting and wildlife since ages and this particular National Park has been converted into the wildlife conservation park famous for the varieties of Tigers and Birds. To reach here you will have to take a drive of three hours from Jaipur. You can explore exotic and wild species of Tigers, Bakula, Hyenas, Jackals, Jungle cats, Indian and there is a fort and lake inside the park.
Jim Corbett National Park, Uttarakhand: Jim Corbett National Park is located in Nainital, Uttrakhand and you can take a drive of around five hours from Delhi to reach Nainital. This is a home to tigers and if you are lucky you might just see the white tigers here. In this National park you can see the various species of Tigers, Spotted deer, Elephants, Golden jackal and sambar deers.
Bannerghatta Biological Park, Karnataka: Located in the outskirts of Bangalore, the Bannerghatta Biological Park is famous for its zoo and elephant sanctuary. There is a tiger park and a butterfly park inside the place that offers a great treat to nature lovers. The Bannerghatta Biological Park is situated at a distance of just 22 KM from The Bangalore City. You can enjoy tiger safari and boating here.
Hemis National Park, Jammu Kashmir: Located in the eastern part of Ladakh in the Jammu and Kashmir, Hemis National park is a home to many endangered species of animals like snow leopard, the Asiatic Ibex, the red fox, Tibetan wolf. The park is nestled between the beautiful and gorgeous pine forests, meadows and making a visit here is like going for a safari in the most gorgeous places on earth. Going for an adventure trek at Hemis is one of the most famous activities to do in Ladakh. The famous species of animals and birds found here are: snow leopard, the Asiatic Ibex, the red fox, Tibetan wolf, Himalayan marmot and Blue sheep.
Sunderbans National Park, West Bengal: located in the state of West Bengal, the Sunderbans National Park is dedicated to the Tigers. Here you can explore the marshy lands and the dense mangroves along with the Tiger trail, watch towers and the crocodile park. It is the natural paradise spread across an area of 54 islands and it extends towards Bangladesh. It is situated at a distance of 95 KM from Kolkatta and here you can see the various species of The Royal Bengal Tiger, Crocodiles, bull sharks, primates and snakes and dolphins.
The Great Himalayan National Park, Himachal Pradesh: Located in Kullu Distt of Himachal Pradesh, The Great Himalayan National Park is a wonderful place that you can explore. The place is full of natural beauty and the forests offer a unique and mesmerizing charm. For nature lovers The Great Himalayan National Park is a paradise where they can breathe in the fresh and pure air and give their eyes surprisingly beautiful vistas. Here you can see the various species of snow leopard, musk deer, primates and Himalayan pit viper.
Gir National Park, Gujarat: Gir National Park is located in Gujrat and this is a very popular place well known for the species of Asiatic Lions. It is not incorrect to say that Gurajrat tourism is known for this particular wildlife century. Here you can indulge yourself into the adventure packed wild life safari and this is an experience which is one of its kind. To make a visit here you will have to reach Junagadh which is the nearest city to Gir National park. When in Gir National Park you can indulge in activities like lion safari and know the king of jungle in a better way. There is also an opportunity to enjoy boating in the lakes present inside the wildlife park. The various species popular in Gir forest are: Asiatic Lions, Indian leopards, sloth bears, jungle cats, striped hyenas, snakes, blackbucks, crocodiles and monitor lizards. Some of which are exclusively found in this particular wildlife park.

In India there are many other wildlife destinations and the ones we have mentioned above are the popular ones. If you have any questions regarding visiting these wildlife destinations or you want to know more about how to plan a holiday in the wildlife destinations of India, feel free to contact us in the comment section below. We will be happy to reply you.  The national parks of India are not only the wonderful destinations to explore but also offers you the scope to educate your children about the wild habitat of India and many flaura and fauna.  There are various activities which you can enjoy visiting the national parks. There are some specific seasons when the rush is huge in these national parks. If you want to visit during peak seasons then booking need to be done well in advance for hotels to avoid any inconvenience. If you are going in group with friends and families from Delhi for weekend trips in the national parks located in North India then hiring a tempo traveler will make your trip happening, memorable and enjoyable.  Excellent holiday packages are offered by the leading tour and travel company of the industry for National park trips. Depending on the number of days leaves you have in hand and the group size you can select the size of the tempo traveler. Booking a tempo traveler will reduce the cost of travelling to a great extent when compared with other mode of travel. Visit the national parks of India and meet the members of this world for an adventurous experience.
---
---
STAFF'S PICKS &
Related Posts