10 Famous Shopping Places in Udaipur
Posted On May 19th, 2023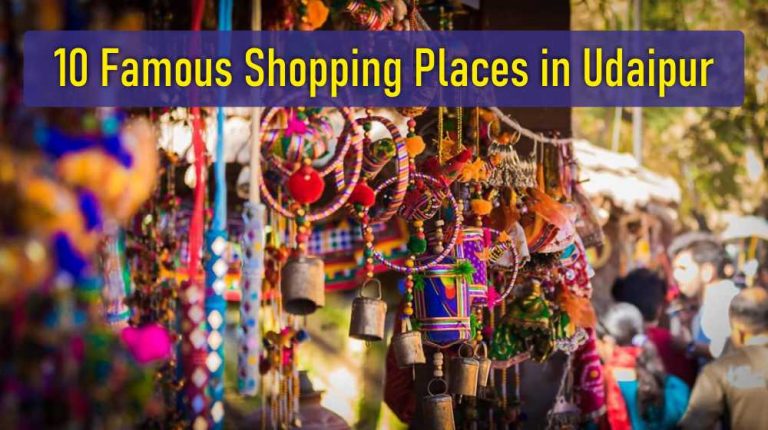 Udaipur, the enchanting city of lakes in Rajasthan, India, is renowned for its palaces, heritage, and vibrant shopping scene. From traditional handicrafts to exquisite jewelry and colorful textiles, Udaipur offers a treasure trove of shopping experiences. In this blog, we'll explore 10 famous shopping places in Udaipur that are a must-visit for every shopaholic.
The Top 10 Famous Shopping Places in Udaipur
Hathi Pol Bazaar
Hathi Pol Bazaar, located near the City Palace, is a bustling marketplace known for its vibrant textiles and embroidered fabrics. You'll find a wide range of clothing, including traditional Rajasthani attire, bed covers, and tapestries. The market is also famous for its tie-dye and Bandhani (tie-and-dye) fabrics.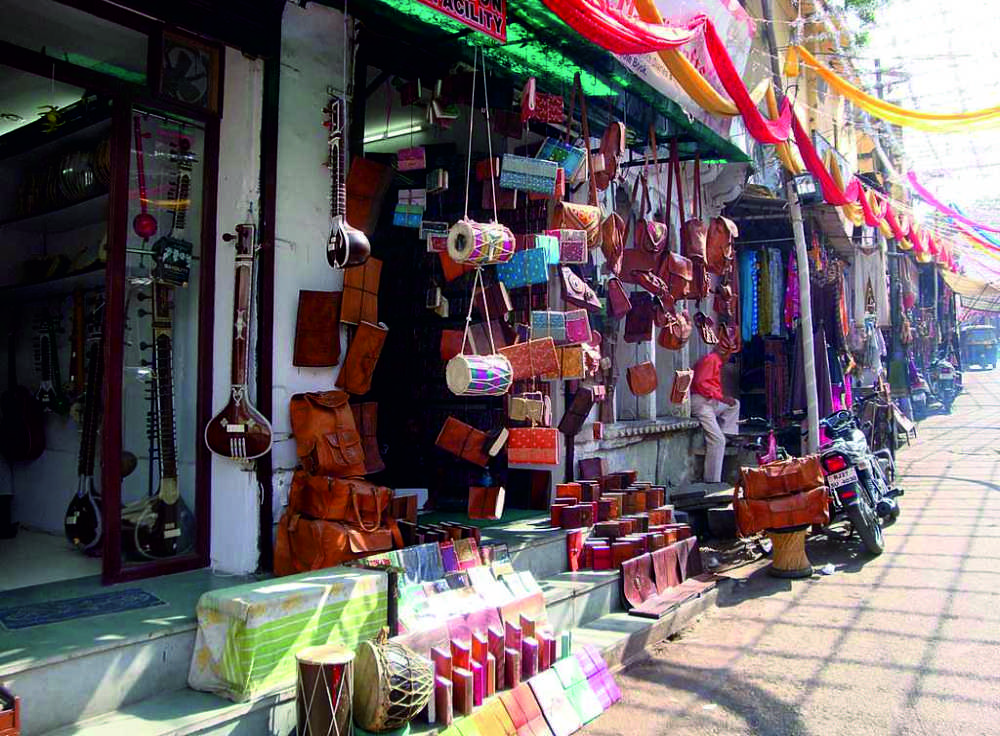 Famous for: Textiles and embroidered fabrics
Timings: 10:00 AM to 8:00 PM
Closed on: Sundays
Bada Bazaar
Bada Bazaar is a vibrant market near the clock tower in the heart of Udaipur. It offers a delightful blend of traditional Rajasthani crafts and contemporary items. Here, you can find colorful puppets, marble artifacts, leather goods, silver jewelry, and traditional footwear, making it an ideal place to shop for souvenirs.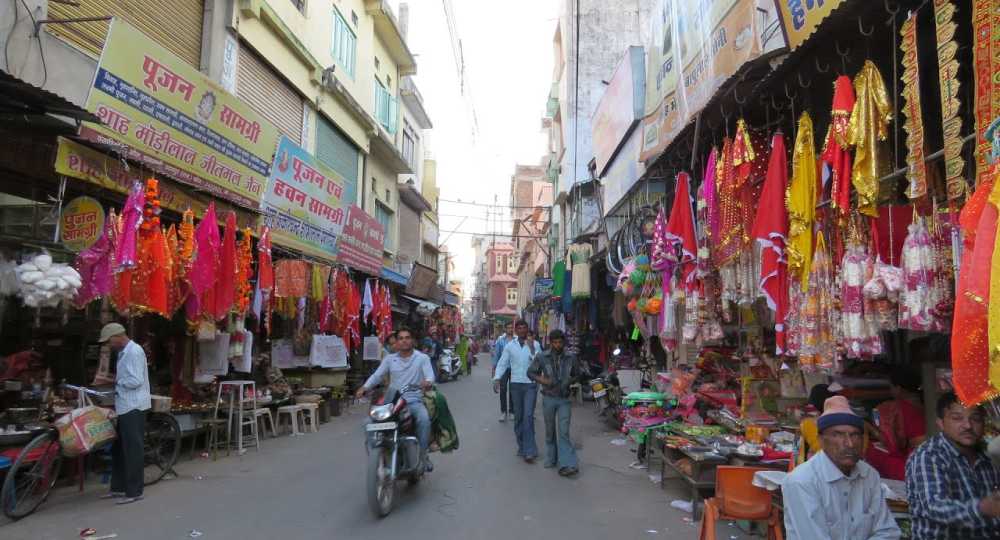 Famous for: Traditional crafts and souvenirs
Timings: 10:00 AM to 9:00 PM
Closed on: Sundays
Rajasthali
Rajasthali, a government-run emporium near Lake Palace Road, is a treasure trove of Rajasthani handicrafts. From intricately designed metalwork and pottery to traditional paintings and textiles, this store showcases the rich cultural heritage of Rajasthan. It's a one-stop destination for authentic Rajasthani artwork.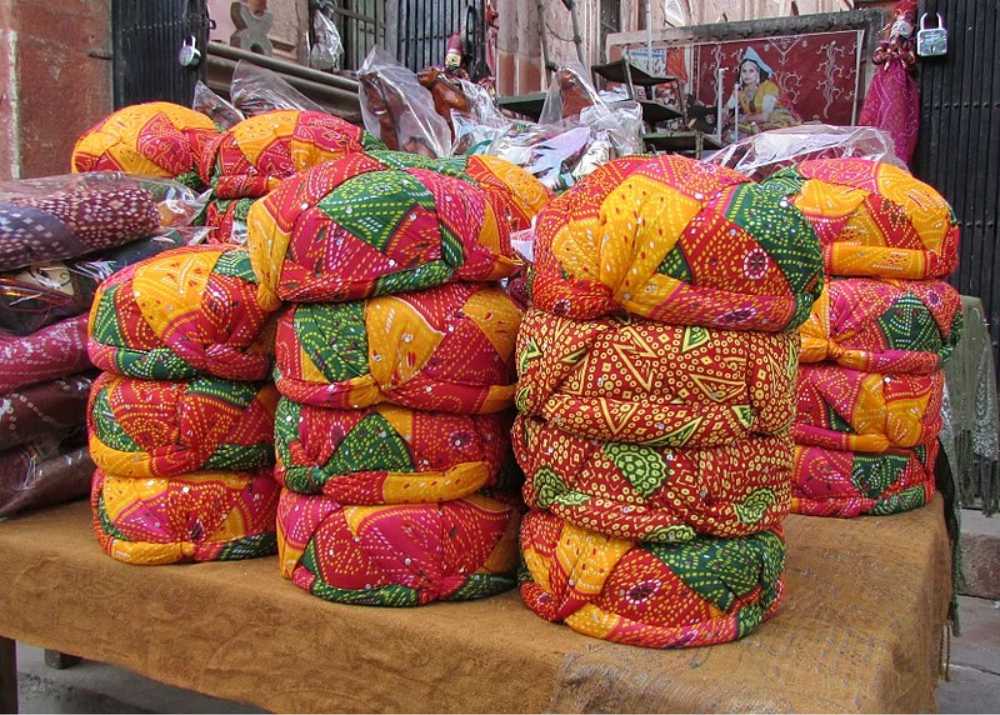 Famous for: Rajasthani handicrafts
Timings: 10:00 AM to 6:00 PM
Closed on: Public holidays
Shilpgram
Shilpgram, situated on the outskirts of Udaipur, is a rural arts and crafts complex. It hosts a vibrant annual crafts fair, but you can visit throughout the year to explore the huts and stalls selling a wide range of handicrafts, including pottery, textiles, wood carvings, and tribal jewelry.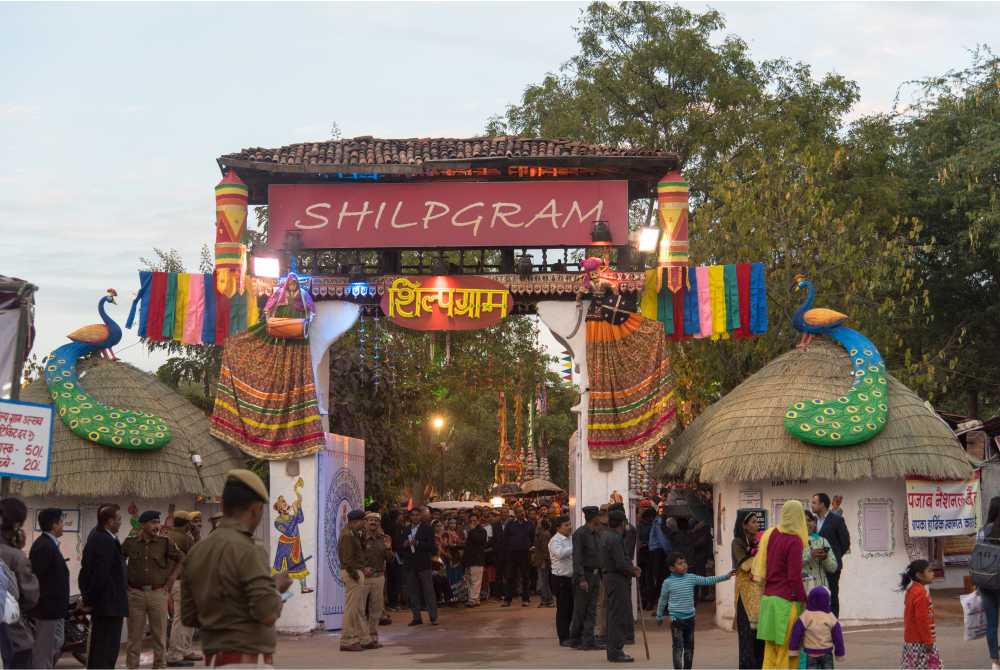 Famous for: Rural arts and crafts
Timings: 11:00 AM to 7:00 PM
Closed on: Monday
Jagdish Temple Street
The street outside Jagdish Temple, a famous Hindu temple in Udaipur, is lined with shops selling traditional Rajasthani artwork. Here, you can find miniature paintings, Pichwai (cloth paintings), marble statues, and silver jewelry. It's a great place to immerse yourself in the local art and culture.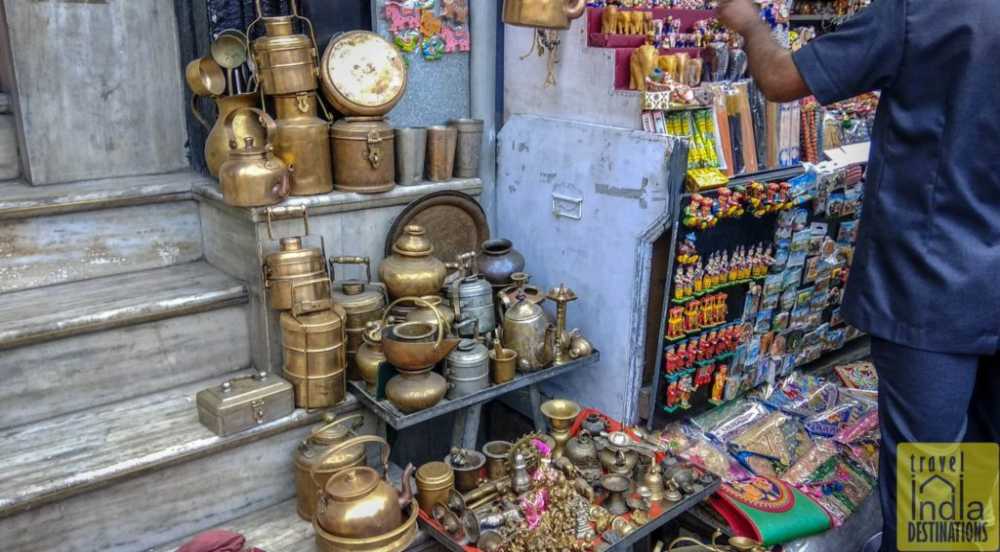 Famous for: Rajasthani artwork
Timings: 10:00 AM to 8:00 PM
Closed on: None
Bapu Bazaar
Bapu Bazaar, located near the city's Gulab Bagh, is a bustling market known for its textiles and garments. It offers various clothing options, including bandhani sarees, embroidered fabrics, and hand-block printed textiles. Remember to bargain to obtain the best deals!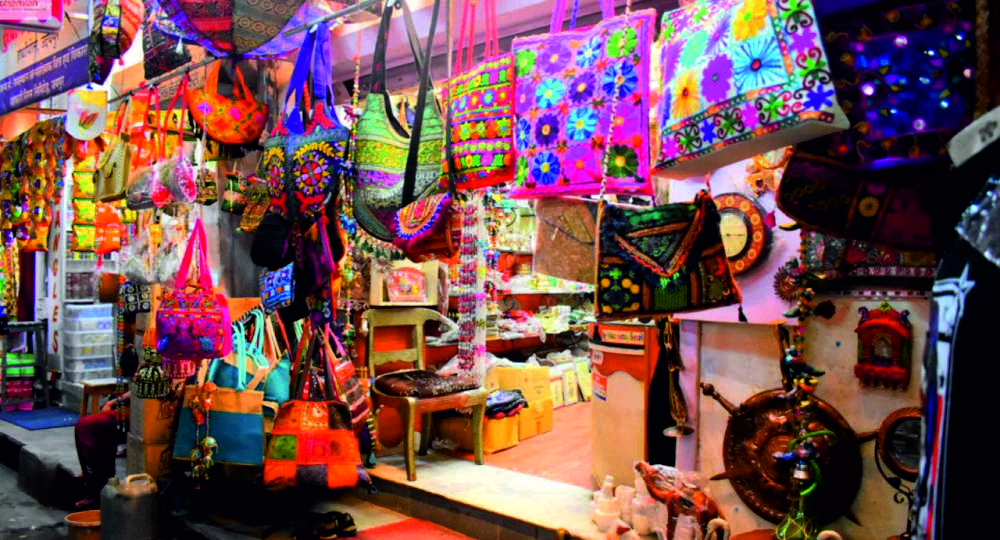 Famous for: Textiles and garments
Timings: 10:00 AM to 9:00 PM
Closed on: Sundays
Sadhna Emporium
Sadhna Emporium, situated near the City Palace, is a fair trade store run by a non-profit organization. It promotes local artisans' work and sells various handmade products like textiles, accessories, and home decor items. Shopping here not only supports local artisans but also contributes to social causes.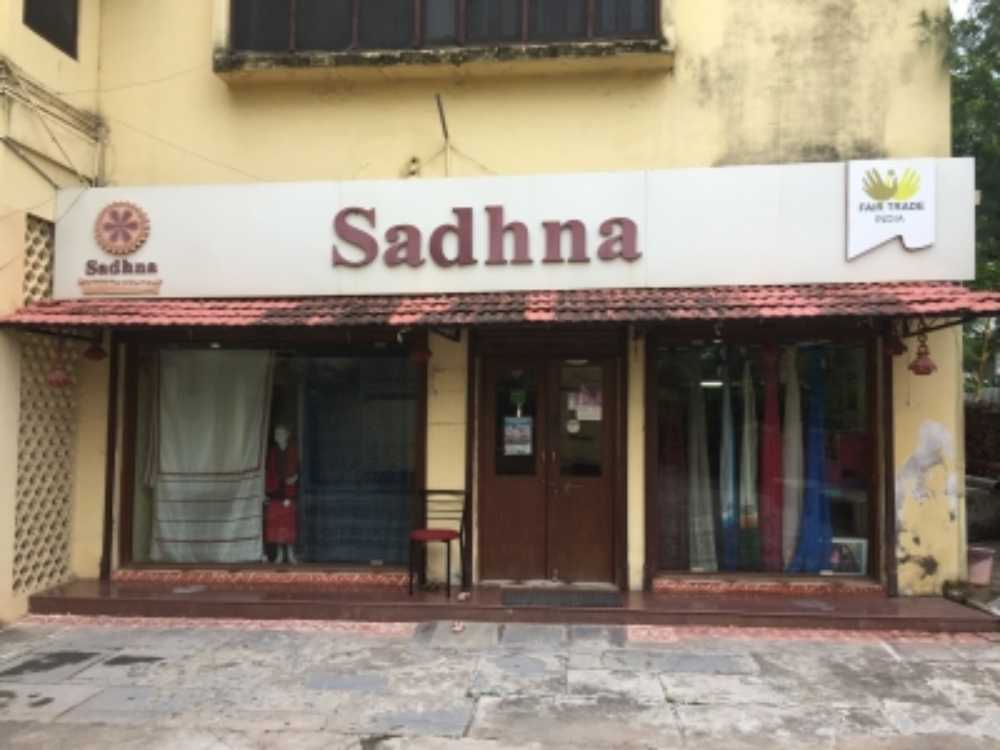 Famous for: Handmade products and fair trade
Timings: 9:30 AM to 7:30 PM
Closed on: Sundays
Mochiwada
Mochiwada is a small market known for its traditional Mojari shoes. These intricately embroidered leather shoes are popular among tourists and locals. The market also offers a range of leather products, including bags, belts, and wallets.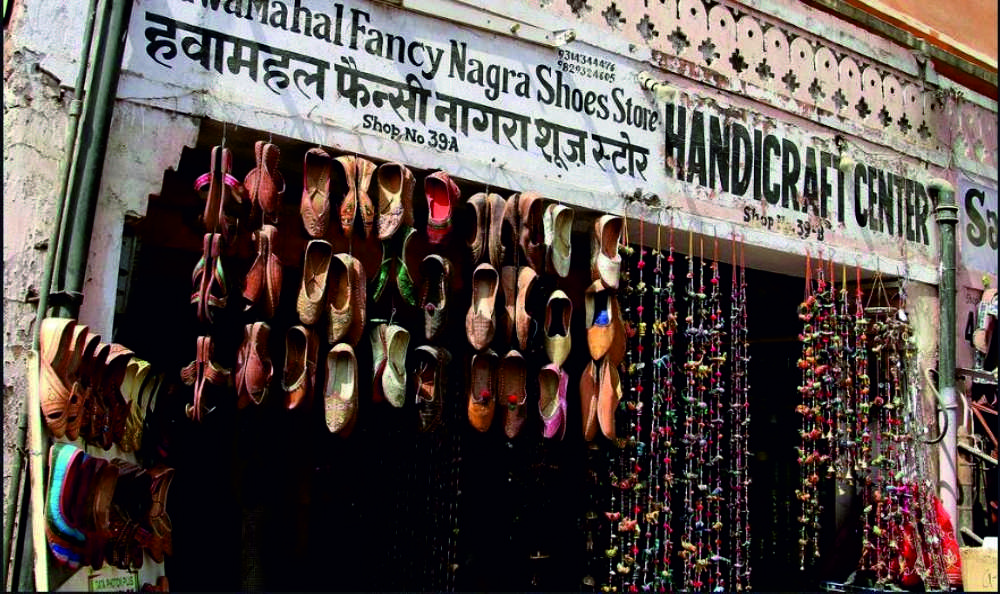 Famous for: Mojari shoes and leather products
Timings: 10:00 AM to 8:00 PM
Closed on: None
Shree Ganesham
Shree Ganesham is a renowned jewelry store in Udaipur, specializing in traditional Kundan and Meenakari jewelry. This store is a favorite among jewelry enthusiasts because of its exquisite craftsmanship and unique designs. You'll find a stunning collection of Rajasthani jewelry from earrings and necklaces to bracelets and rings.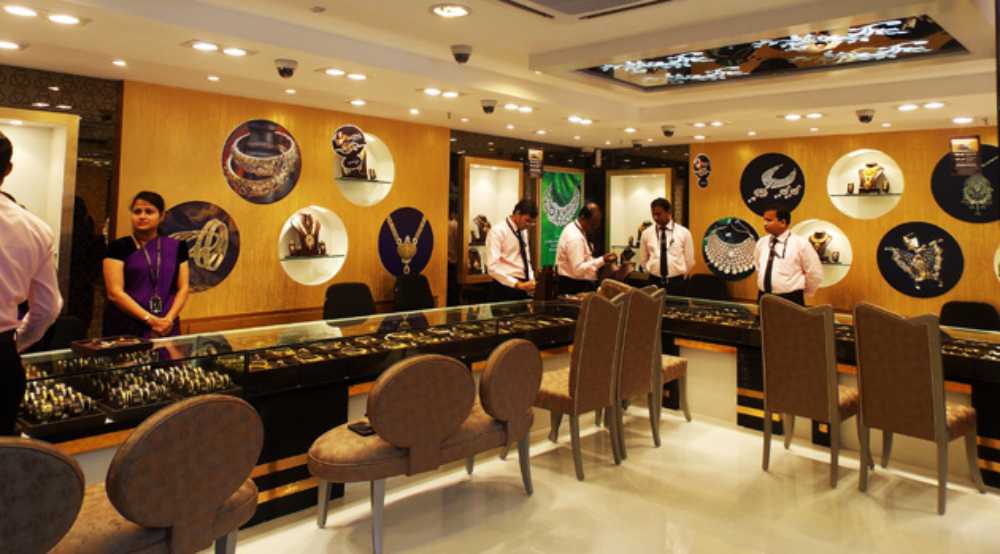 Famous for: Kundan and Meenakari jewelry
Timings: 10:30 AM to 8:30 PM
Closed on: None
Chetak Circle
Chetak Circle, named after the famous horse of Maharana Pratap, is a commercial hub in Udaipur. It is known for its shopping malls and department stores, offering a wide range of branded clothing, accessories, electronics, and household items. It's an ideal place for a modern shopping experience in the city.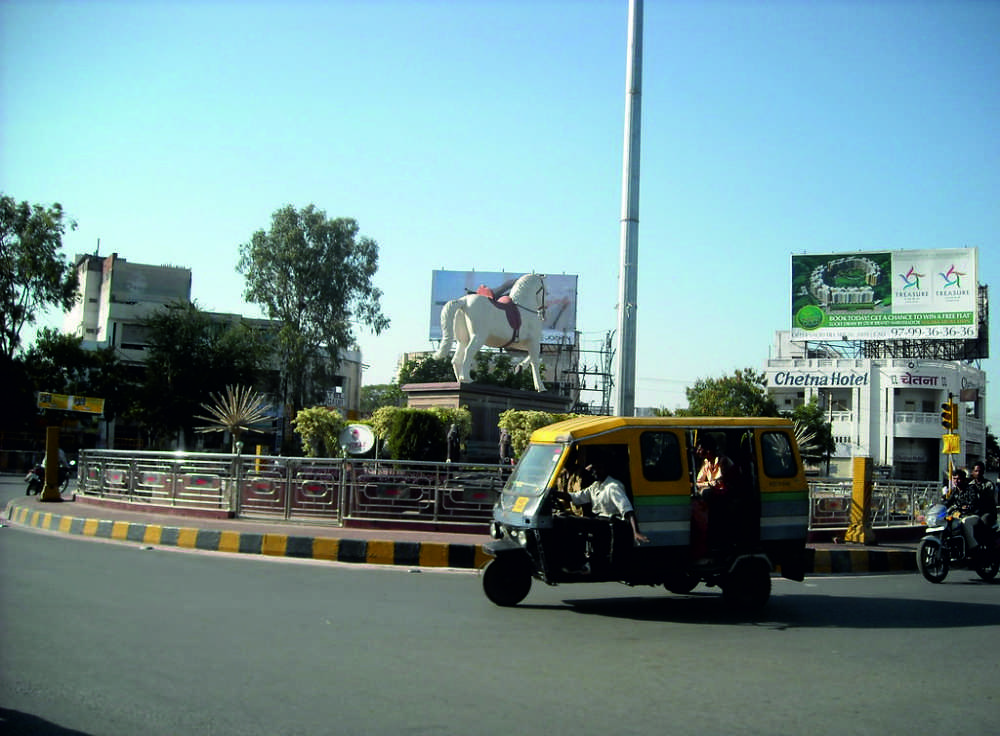 Famous for: Shopping malls and department stores
Timings: Varies by store
Closed on: None
Conclusion
Udaipur's shopping places are a shopaholic's paradise, offering a diverse array of traditional crafts, textiles, jewelry, and more. Whether you're looking for souvenirs, fashion items, or unique art pieces, Udaipur's 10 famous shopping places in Udaipur have something to cater to every taste. So, immerse yourself in the city's vibrant markets, explore the rich heritage, and take home a slice of Udaipur's charm through its delightful shopping experiences.
---
---
STAFF'S PICKS &
Related Posts