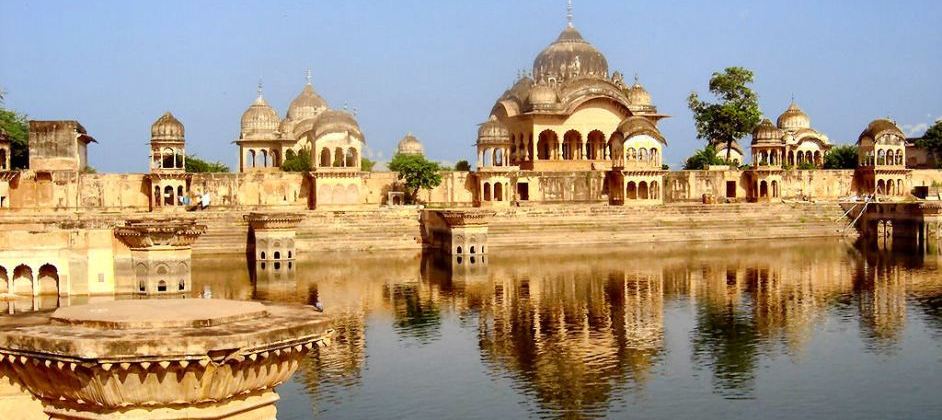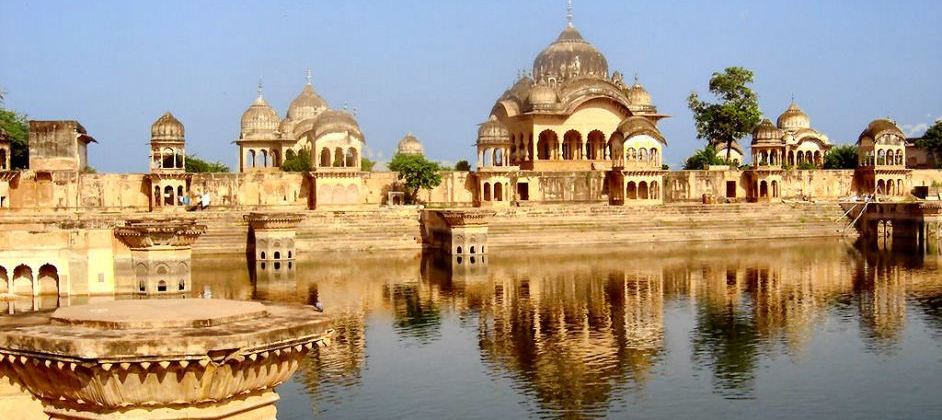 Delhi being the capital of India is well connected to other parts of India especially to the locations in Himachal and Uttarakhand. Hence, people residing in Delhi will find is easy to spend the weekends at nearest getaways from Delhi. Here we can take a look at the top 10 most famous getaways from Delhi.
Alwar: This place is famous for its wildlife as well as this place has its own historical value. The distance between Delhi to Alwar is 120 km. Travel spots which must be visited by the tourists in Alwar are Silserh Lake, Hill Fort Kersoli, Sariska tiger Reserve.
Mathura and Brindavan: This travel spot is famous as it is the birth place of Lord Krishna. Mathura is extremely famous for its culture and legacy. The distance from Delhi to Mathura and Brindavan is 160 km.
Rishikesh: Rishikesh is located at a distance of 230 kms from Delhi. The place is famous for its exotic scenic beauty and serenity. The place is nestled in the midst of vast Himalayas and the holy river Ganga is flowing beside the city. Also this place is famous for yoga center and rafting is another interesting thing to do here in Rishikesh
Corbett National Park: The most famous national park in India is Corbett National Park. This park has been named after the world famous wildlife story writer Jim Corbett.
Lansdowne: Lansdowne is a beautiful hill station which is situated at a distance of 250 kms away from Delhi. The place is popular for its extreme natural beauty. A traveler can surely take a stroll in the beautiful oak and pine forest. From this place the Himalayan peaks Chaukhamba and Trishul can nicely viewed.
Kasauli: This is a small hill station. From Delhi it is 300 km away. The narrow roads here will surely give an adventure. The hillside also offers the best view of the nature. Here one can go for a long walk and can enjoy the beauty of the nature.
Ranikhet: Ranikhet is situated in Almorah district. The hill station is famous for its exotic natural beauty. The lash green valley will surely make every traveler spellbound. This hill station is surrounded by oak, pine, deodar trees. This is also a heavenly place for the trekkers. The distance of Ranikhet from Delhi is 340 kms.
Dundlod: This travel place in Rajasthan is famous historically. Lots of forts and havelis here will surely attract the travelers here. This is one of the most significant travel spot. Among various Forts, the Dundlod Fort is must to watch. This fort was built during 17th One needs to travel 265 kms from Delhi to reach this place.
Dausa: among the famous getways from Delhi, should not miss to visit Dausa. The primary attractions within Dausa are mansions and temples. The distance of Dausa from Delhi is 260 km.
Mandawa: From Delhi, Madawa is 260 km away. This is a small town in Rajasthan but this town is quite famous historically. The Fort is extremely nice looking and the architecture is really beyond any imagination.
Well, those above are top 10 getaways from Delhi and one surely opts for any of these during any short vacation time.