Know all unknown things about Vaishno Devi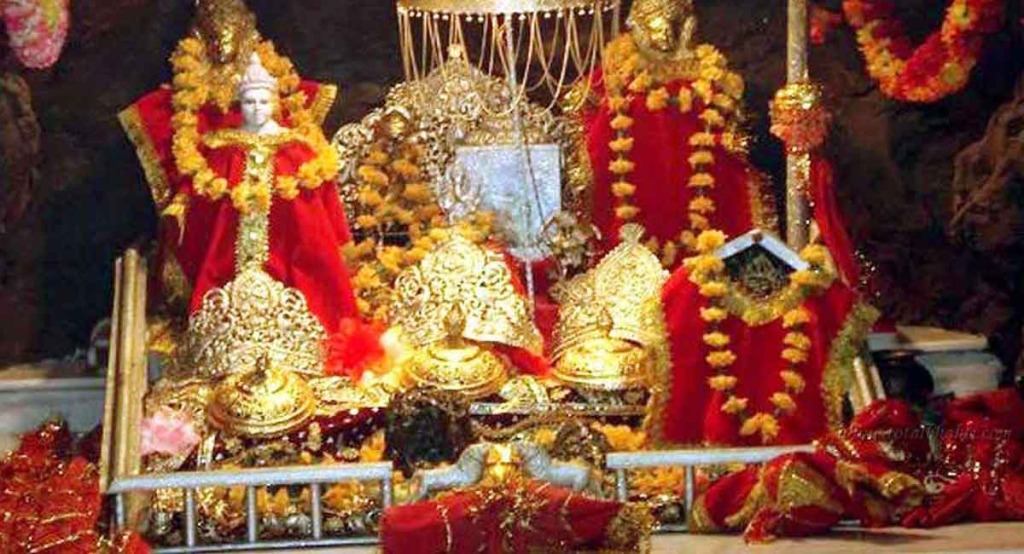 Vaishno Devi has always been known as one of the sacred places among the Hindus and every year pilgrims from all parts of the country assemble here to pay their homage to Mata Vashno Devi. There are lots unknown facts of Mata Vashhno Devi of which we hardly have any knowledge.
Manifestation of Devi Durga: Basically, Vashno Devi is the manifestation of Devi Durga. She is renowned among the Hindus as "Maa" or " Mata".
Mystery about origin: Well, the origin of Vaishnoo Devi is completely under vagueness. No one has able to detect what exactly happened to that cave where Mata Vaishnoo Devi is worshiped.
One million years on: Geological investigation has been carried on for a long time and some surprising facts have come out during this investigation. Mata Vaishno Devi is worshiped here since one million year.
Related with the Epic Mahabharata: If we believe the stories of the Epic Mahabharata, then we can get some definite clues of existence of this cave by that time. During the battle of Kurukshetra, Lord Krishna advised Arjuna to carry on meditation in front of a sacred cave of Lord Durga so that he can win the battle. This was the cave where Devi Durga is still being worshiped as Mata Vaishno Devi.
Visited by Guru Govind Sing: Though there is no proof, still it is believed that Guru Govind Sing ascended up that cave where Vaishnoo Devi is worshiped now.
Shaktipeeth: Vaishno Devi is known as the famous Shaktipeeth in India. As per the myth, it is believed that Mata Sati fell at this place.
Journey from one single place: Pilgrims can be reached to Vaishno Devi only from Katra. Devotees from all parts of the country need to join at this small town. From here they will receive the Yatra Parchi for Darshan. After receiving the Parchi, pilgrims will be allowed to visit Mata and pay their homage.
A sharp ascend: Reaching to Mata is not too easy. The highest point, which is famous as Bhavan is located at 6218 feet high from the sea level. So, only spiritual and devoted pilgrims can complete the journey by foot. The distance of the complete journey from Katra is 13 kms.
Triple caves: There are three caves at Vaishnoo Devi but the main cave remains closed all through the year. Other two remain open for the groups of pilgrims.
Rocky way: the journey to Vaishno Devi is not smooth at all. The pilgrims need to walk on rocky paths to reach their destination. Stairs are there, but these are not safe. At present helicopter facility has been started to make the journey a bit comfortable.
Above are some unknown facts which we all should know before we start our journey for Vaishno Devi. Every year huge population of devotees pays a visit to Vaishno Devi to seek her blessings. People believe what so ever be the wish made to Mata Vaishno Devi never gets un returned as Mata fulfills every devotees wish.