THE 5 BEST Shopping Centres & Shops to Buy in Sawai Madhopur
Posted On July 17th, 2023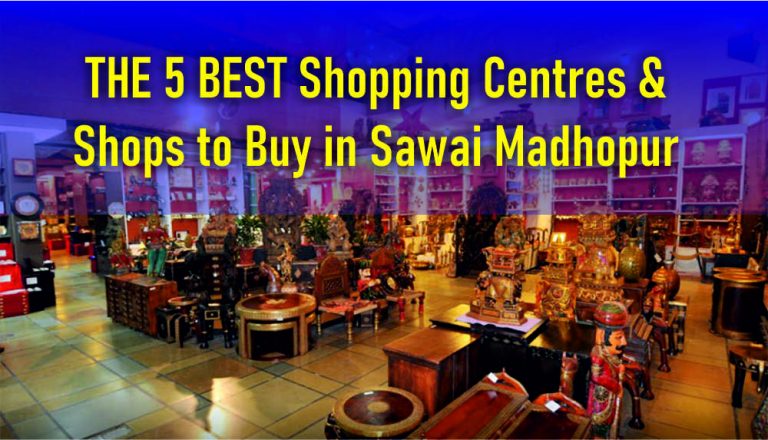 In addition to having amazing wildlife and historical landmarks, Sawai Madhopur, a city located in the state of Rajasthan, also provides a great shopping experience. Sawai Madhopur is a shopping lover's paradise, offering everything from beautiful jewellery to vibrant textiles and traditional handicrafts. This article will discuss the top five Sawai Madhopur shopping areas and boutiques where you may find one-of-a-kind and genuine souvenirs.
Ranthambore Handicrafts Emporium:
The Ranthambore Handicrafts Emporium, which is close to the Ranthambore National Park, is a must-visit for anyone looking for genuine Rajasthani handicrafts. Wooden artefacts, leather products, pottery, textiles, and other finely created things are among the many types of items on display at the emporium. The elaborate patterns and vivid colours pay homage to Rajasthan's illustrious past. This emporium offers a variety of options to embellish your house or give as gifts to loved ones, from delicate Rajasthani paintings to finely carved wooden furniture.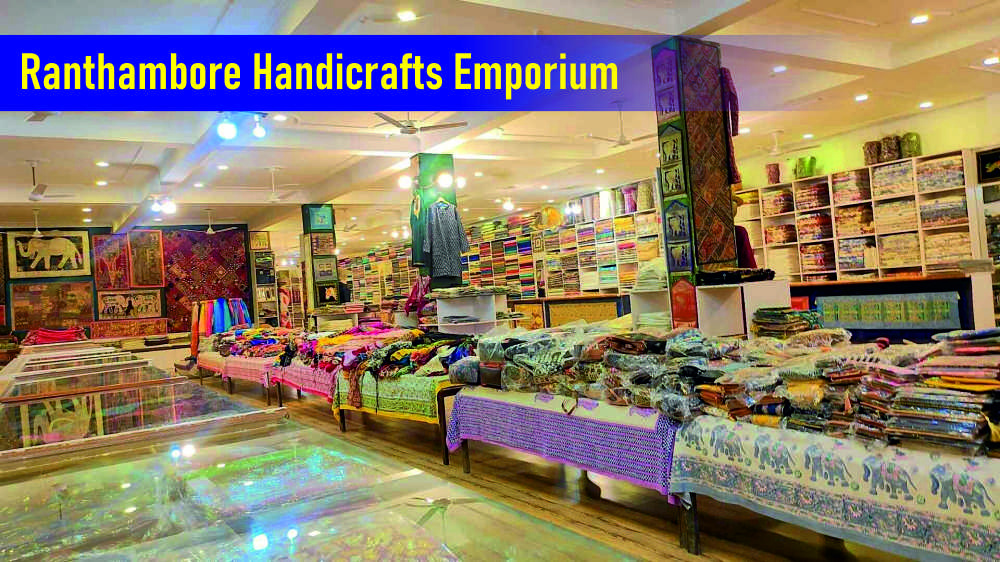 Rajasthali
Rajasthali is a government-run shop that features a sizable selection of traditional Rajasthani items and is located close to the Ranthambore Fort. High-quality textiles, including as Bandhani (tie-dye) fabrics, block-printed textiles, and embroidered clothing, may be found at this shopping centre. Additionally, a wide variety of marble crafts, jewels, and silver jewellery are available. Shopping is made enjoyable by the informed and welcoming store owners. Don't forget to browse the colourful collection of Rajasthani textiles, where you can find gorgeous sarees, dupattas, and stoles that individually showcase the distinctive artistic talent of the area.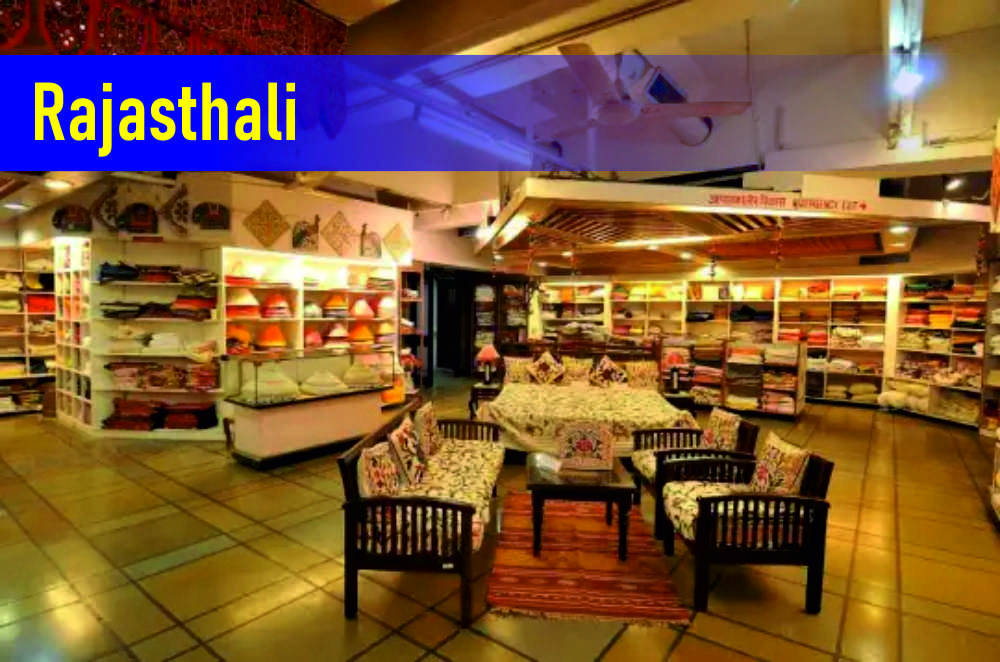 Local Market in Sawai Madhopur
Visit the thriving Sawai Madhopur Local Market for a genuine local shopping experience. A bustling environment full of stores selling a range of goods may be found here. This market provides a window into the daily lives of the residents by selling everything from spices and refreshments to vibrant bangles and traditional Rajasthani apparel. Discover hidden treasures by exploring the businesses and confined passageways. The market is renowned for its selection of semi-precious gemstones, which you may buy as loose stones or jewellery. Friendly haggling can be done while you take in Rajasthan's unique culture.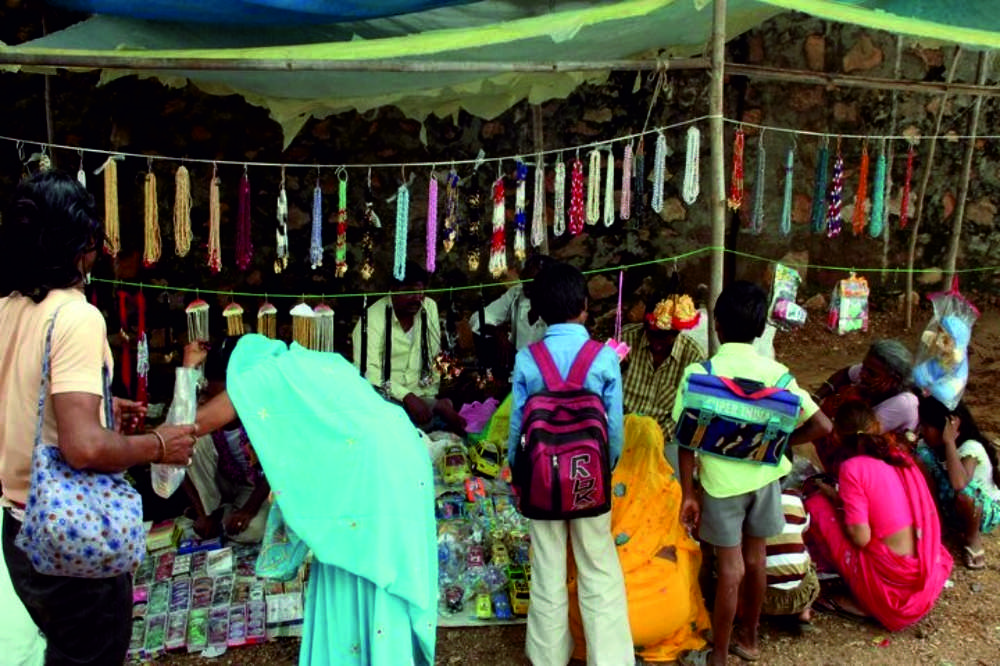 Shilpgram
The unique cultural complex known as Shilpgram, which is close to the Ranthambore Road, honours conventional arts and crafts. You can see the workmanship of nearby craftsmen up close at this outdoor market, which displays their creations. Shilpgram offers a variety of goods that showcase Rajasthan's rich cultural past, such as handmade carpets, ceramics, complex metalwork, and camel leather goods. Take your time browsing the many stalls and interacting with the craftspeople, who are frequently ready to tell you about the inspiration behind their works. This is the ideal location to find unique mementos and support regional craftspeople.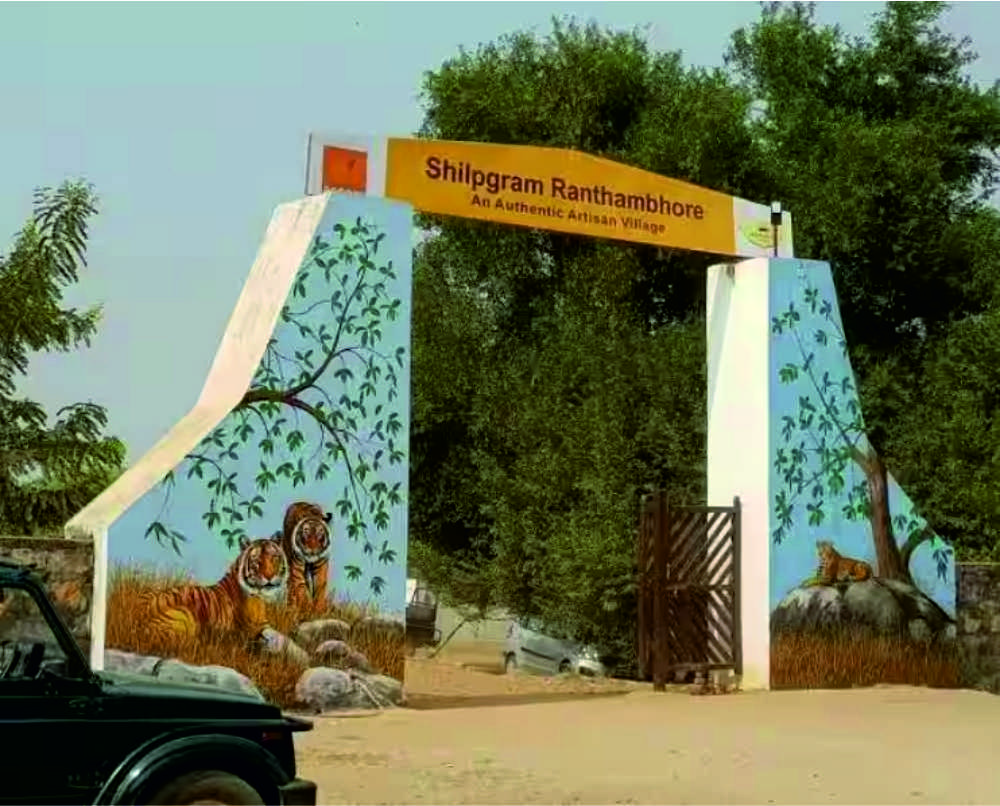 Ranthambhore School of Art
The Ranthambhore School of Art is a hidden gem in Sawai Madhopur for art lovers and collectors. You can examine and buy one-of-a-kind paintings representing the fauna and landscapes of Ranthambore at this art school/gallery, which features the creations of gifted local painters. The artwork conveys the essence and beauty of the area through realistic depictions and abstract interpretations. The gallery also hosts art workshops where you may pick the artists' brains about various approaches. The Ranthambhore School of Art is a must-visit location if you want to take a bit of Ranthambore's artistic heritage home.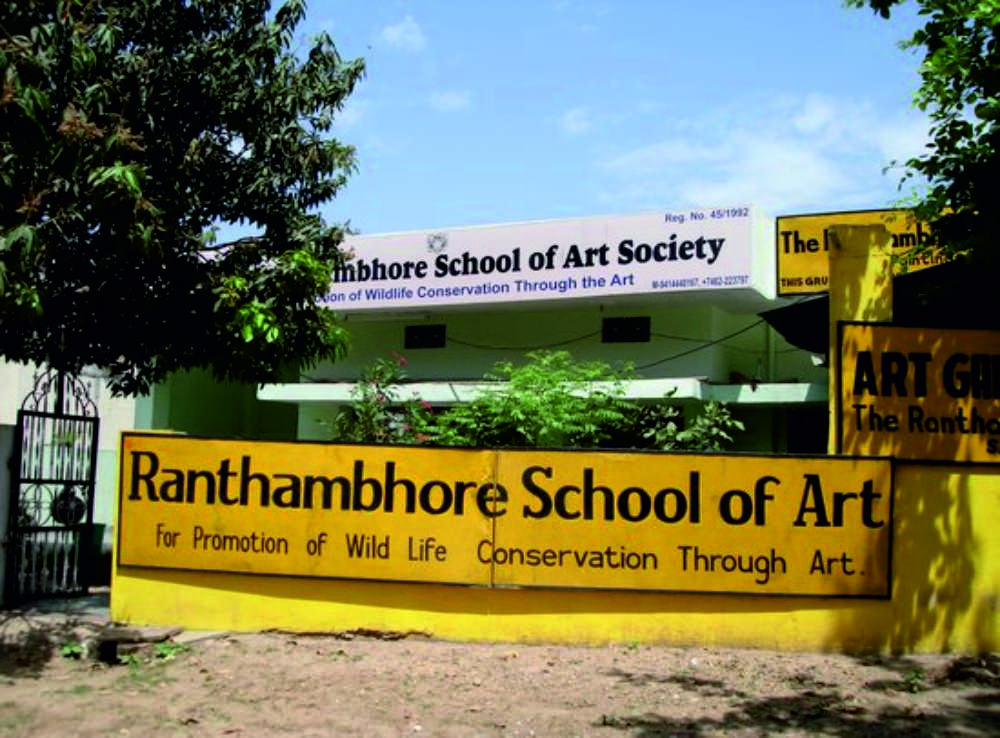 Conclusion
With its bustling marketplaces and niche stores, Sawai Madhopur offers a pleasant shopping experience. The city offers a variety of possibilities for souvenir buying, from traditional handicrafts and fabrics to distinctive artwork and jewels. Discover these five Sawai Madhopur shopping areas and stores to get a taste of Rajasthan's rich cultural heritage and find the ideal souvenirs to treasure.
FAQ's
Which traditional Rajasthani handicrafts are on display in Sawai Madhopur?
Intricately carved wooden objects, leather products, pottery, textiles including Bandhani fabrics, and traditional Rajasthani paintings are some of the popular Rajasthani handicrafts in Sawai Madhopur.
Can I haggle while shopping in the neighbourhood market in Sawai Madhopur?
Yes, bargaining is a typical practise in the neighbourhood market in Sawai Madhopur. To attempt and achieve the greatest price for the things you want, bargain amicably with the store owners.
Are there any particular gemstones or gems for which Sawai Madhopur is renowned?
Semi-precious stone collections are well-known in Sawai Madhopur. For those who love gemstones, there is a wide selection of loose stones and jewellery available, including garnets, amethysts, citrines, and more.
---
---
STAFF'S PICKS &
Related Posts