Best US Cities for a Weekend Trip
Posted On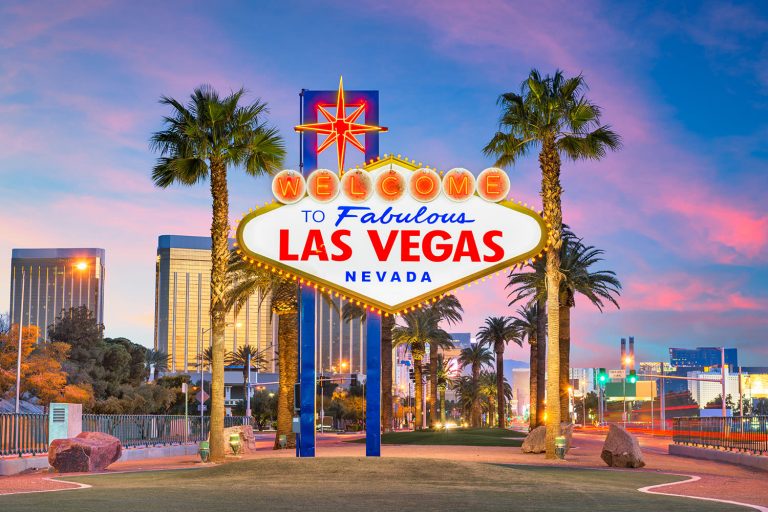 The best weekend destinations in the USA with tips on where to stay. Life is too short to wait for the perfect time to travel; make use of your weekends and explore some of the most fantastic weekend trips in the United States.
Top 11 Weekend Trips in the United States
Portland, Oregon
New York
Savannah, Georgia
Santa Fe, New Mexico
Greater Palm Springs, California
Bozeman, Montana
New Orleans, Louisiana
Miami, Florida
Las Vegas, Nevada
Houston, Texas

Best Weekend Getaways in the USA
Portland, Oregon
In Portland, you can make the most of your weekend tours. Spend your weekend at the Portland Saturday Market and explore some of Forest Park's thousands of acres on foot or bike. While there are plenty of hiking opportunities, Washington Park remains the most popular spot for visitors looking to glimpse Portland.
What to try?
Try one of Portland's local brews at a brewery, dip into the foodie scene, and don't leave without picking up a vegan VooDoo doughnut. Stay at Jupiter Hotel, which encompasses Portland's funky vibe.
New York
NYC speaks for itself. It's on nearly everyone's bucket list (for a great reason), so why not take a couple of days and immerse in the Big Apple? Visiting the city in its entirety is impossible no matter how days you stay, so see a few tourist attractions. Visit the Statue of Liberty on the ferry to Staten Island and get the best view of the city from Brooklyn Heights Promenade.
Where to stay?
Stay in the glitzy Upper Eastside for easy access to Central Park or the trendy and artistic SoHo neighborhood for various cuisines and shops. It is one of the best cities in the USA.
Savannah, Georgia
With its splendid historic squares and wispy Spanish moss draped from every tree, Savannah looks like a town straight out of a storybook. The picturesque Forsyth Park and Cathedral of St. John the Baptist should top your list of things to do but make time for a guided history tour and nightlife on River Street.
Where to enjoy?
Enjoy some great southern hospitality at a B&B with a view, like Planters Inn on Reynolds Square. Savannah is among the best weekend destination in the USA.
Santa Fe, New Mexico
In recent few years, Santa Fe has become popular from the desert as an oasis for great food, art, culture, and natural beauty in the foothills of the Sangre de Cristo Mountains. Titled "The City Different," New Mexico's capital city is a thriving creative hub; for proof, see the trippy installations at Meow Wolf, the International Folk Art Museum, the Museum of Indian Arts and Culture, and the Georgia O'Keeffe Museum.
Where to eat?
Santa Fe is also home to many delicious snacks. We're not just talking Hatch chiles, though those should be enjoyed, too, specifically with a cheeseburger at Shake Foundation and atop top-notch Tex-Mex fare at classic cafes like Tia Sophia's, Palacio, and the Pink Adobe. And don't skip the booze, this is allegedly the birthplace of the margarita, after all. Check out Maria's New Mexican Kitchen, which boasts a 60-year legacy and more than 200 varieties on its binder-like menu. It is the best USA city for a weekend trip.
Greater Palm Springs, California
Indeed, this one doesn't require much persuading. Besides the weather which stays in the 70s and 80s year-round and the gorgeous desert vistas, you can get any weekend in Palm Springs. Spa getaway? Done. Hiking adventure? Done. Artsy escape? Done. Festival chaos? Super-done. Coachella and its related activities are Palm Springs adjacent. Still, every weekend there's an attraction either in the Valley or nearby, from EDM-centric Splash House to country hootenanny Stagecoach to the psych-y Joshua Tree Music Fest.
Where to visit?
If you're staying in Palm Springs, there's no need to leave Highway 111. It has many bars and restaurants within walking distance of your hotel. If you're in one of the nearby cities, you're probably there for fun, but ride shares are plentiful and cheap if you decide to hit the town. If you have a car, make the quick tour to the trippy paradise that is Joshua Tree National Park and the equally strange town of Joshua Tree proper. Stylish Airbnbs, ghost towns-turned-music venues, and quirky desert art await in the expanses.
Bozeman, Montana
If you want to spend an amazing time with Mother Nature, a weekend trip where your energy will come from idyllic natural vistas, look no further than Bozeman. With the gateway to Yellowstone and a quick road trip from Glacier National Park, you've got a whole array of Great Outdoor goodies to enjoy, and you can soak in various natural hot springs.
What to eat?
Have you ever wanted to try the food so good it makes you want to cry? Well, that's Montana's specialty. It's jam-packed with delicious restaurants upon the delightful restaurant. Get to Jam! Plonk, Montana Ale Works, and Roost Fried Chicken.
New Orleans, Louisiana
New Orleans has everything you could need to have the most fun weekends of your whole life. It's the best city in the USA for a visit. Be it drink-in-hand through the French Quarter cobblestones or past the Garden District's stately manors. You'll see historic buildings, gothic live oaks, and joyous music wherever you stroll. When it comes to ambiance, Crescent City is king.
Where to eat or drink?
No judgment if you go for frozen daiquiris on Bourbon Street or jazz club-hopping on Frenchmen. It's worth going beyond the tourist haunts. Get mesmerized in the spooky labyrinthine Lafayette Cemetery in the Garden District, drink and shop your way down Magazine Street, and hit any watering holes for food that'll leave you in a deep-fried daze. Residents are passionate about showing around their city to worthy visitors. Be open-minded, opt for a hotel or B&B over an Airbnb, and never talk bad about the Saints.
Miami, Florida
Perhaps you're heading to Miami to hit South Beach and post online "I'm in Miami" like it's 2011. Lounge with a tropical drink in hand. Pretend you're in a music video. Have an absolute blast. There's so much more than chiseled-ab rollerbladers and high-rollers in Bugattis. Spanish is fluently spoken here, like French in Montreal.
What to try?
See the world's best street art in Wynwood, try Cuba in Little Havana, and enjoy a big-city experience in Brickell. You can try some of the excellent food, cocktails, and beaches in the country, not to mention one of the most vibrant gay scenes dance your heart out at joints like Ball and Chain. No matter what you do, the possibilities of leaving this city without a perfect story to tell are slim-to-none.
Las Vegas, Nevada
All the chaotic energy in the world is concentrated in Vegas, which makes the place so magnificent. For whatever reason you're in town, to party hard, eat good, or get outside, Sin City will deliver in burrows. Visit the LINQ Promenade and the Park Las Vegas walkable outdoor spaces. Visit the Neon Museum, or head to East Fremont for some genuine local flavor and institution Atomic Liquors, the oldest free-standing bar, people gathered in the 1950s drinking on the rooftop.
What to enjoy?
And, of course, you've got to lose track of time inside many hotels and casinos. If you must pick one, choose Cosmopolitan. You can watch Opium, a sexy, raunchy, space-themed, must-see Vegas show, have a cocktail inside the "hidden" Ghost Donkey cocktail bar, and visit Barbershop, a salon and cocktail bar and live music venue, and maybe also an exclusive lounge all in one? Vegas, baby! It is the favorite city in the USA.
Houston, Texas
Beyonce was born in Houston. Solange, Kenny Rogers, Wes Anderson, Patrick Swayze, Hilary Duff, and The Undertaker. There's something magical in the sky. And if H-Town's list of hometown heroes doesn't prove that, look no further than the weekend trip itinerary it's got to offer.
What to eat and do?
It's Texas, so you're likely coming here to eat. Namely, you'll be eating delicious steaks and burgers, barbecue that'll leave your fingers sticky, delicious Mexican food, and all kinds of meals. If all that doesn't send you coiling into a food coma, plenty of non-chow-down activities can be done. You might want to sip cocktails in the evening. But if you'd prefer an intimate evening beneath the stars instead of the city lights, the George Observatory is where it's at. Everything's larger in Texas, including the skies.
Which is the best time to visit the USA?
The best time to visit domestically in the US is either during spring (late March to late May) or autumn (late September to late October).
Which state is the best to visit in the USA?
Hawaii and Alaska are the best states to visit, and Michigan is serially underrated. Wyoming and Montana are must-visits in the American West.
  Is the USA expensive to travel to?
You should keep the budget between $75 and $300 per person per day for travel in the states. This amount will differ depending on your travel style, where in the USA you travel, and which sights you want to see.
---
---
STAFF'S PICKS &
Related Posts