Fun and entertainment options in Delhi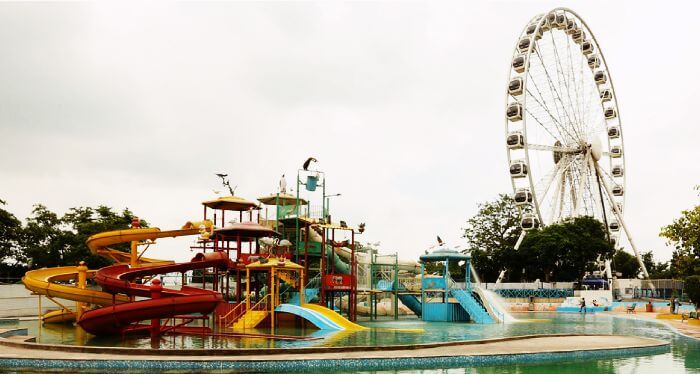 Visiting Delhi soon and want to spend here in a different way? Check out how you can spend time in Delhi.
Delhi eye of Kalindi Kunj: When it comes to entertainment, amusement parks surely makes an entry in the fun places of Delhi. Visit Delhi eye at Kalindi Kunj and also enjoy the exciting rides at Entertainment City.
Book cafe: If you are fond of reading and want to spend some quality time reading some good books then what can be the best choice for you other than book cafes. Go for Cha Bar, Ivy & Bean or even May Day Cafe and Bookstore.
A trip to space: Want to explore the beauty of space and go for a trip to  heavenly space. Then Nehru Planetarium is going to be a charm experience for you in case you are a fan of astronomical   Feel blessed  while viewing of stars, planets and the solar systems
A historical visit of Hauz Khas: Hauz Khas Village is gaining huge popularity in recent time and made its entry in the places of  visit in Delhi. The historic fort with the beautiful lake, a Deer park, the cafes, book cafes, art galleries and many handicraft stores.
Light and sound show in evening at old fort: If you are fond of Indian History and want to know in detail  about the history behind the making of the Red Fort  then pay a visit to the light and sound show  of  Red fort. Trust is you are going to love the concept. The shows are conducted in both Hindi and English and timings are different for both language
A visit to National Gallery of Modern Art:  This is not a normal museum and you will understand it only you pay a visit to this National Gallery of Modern Art. The breathtaking art pieces of this museum will make you speech less  and here you find amazing collection of paintings and sculptures
Qawwali Night: Are you fond of music and specially Qawwali songs then Delhi will offer you the chance to enjoy it at Hazrat Nizamuddin Dargah. While listening to heart touching sufi Qawwali at Hazrat Nizamuddin Dargah you will get the feel of being in heaven
Enjoy theatrical acts:  We are sure when you are in Delhi  you will not spend your days by visiting the PVR's to watch movie.  Enjoy some quality time by visiting any of the theaters of the city like Akshara Theatre, Shri Ram Centre, Kamani Auditorium, and even  Little Theatre Group Auditorium. Watch some soulful theater by some of the biggest theater artists of India.
A trip to India Gate: We are sure that you are well aware of the fact that it is one of the favorite place even among the people to Delhi to spend some quality time in the evening. You can spend your day boating in the lake. If you are here with a gang of friends then you go for a picnic in India Gate. The experience will be great for you.
.