Top 10 Offbeat Destinations in Kumaon Uttarakhand
Posted On August 11th, 2022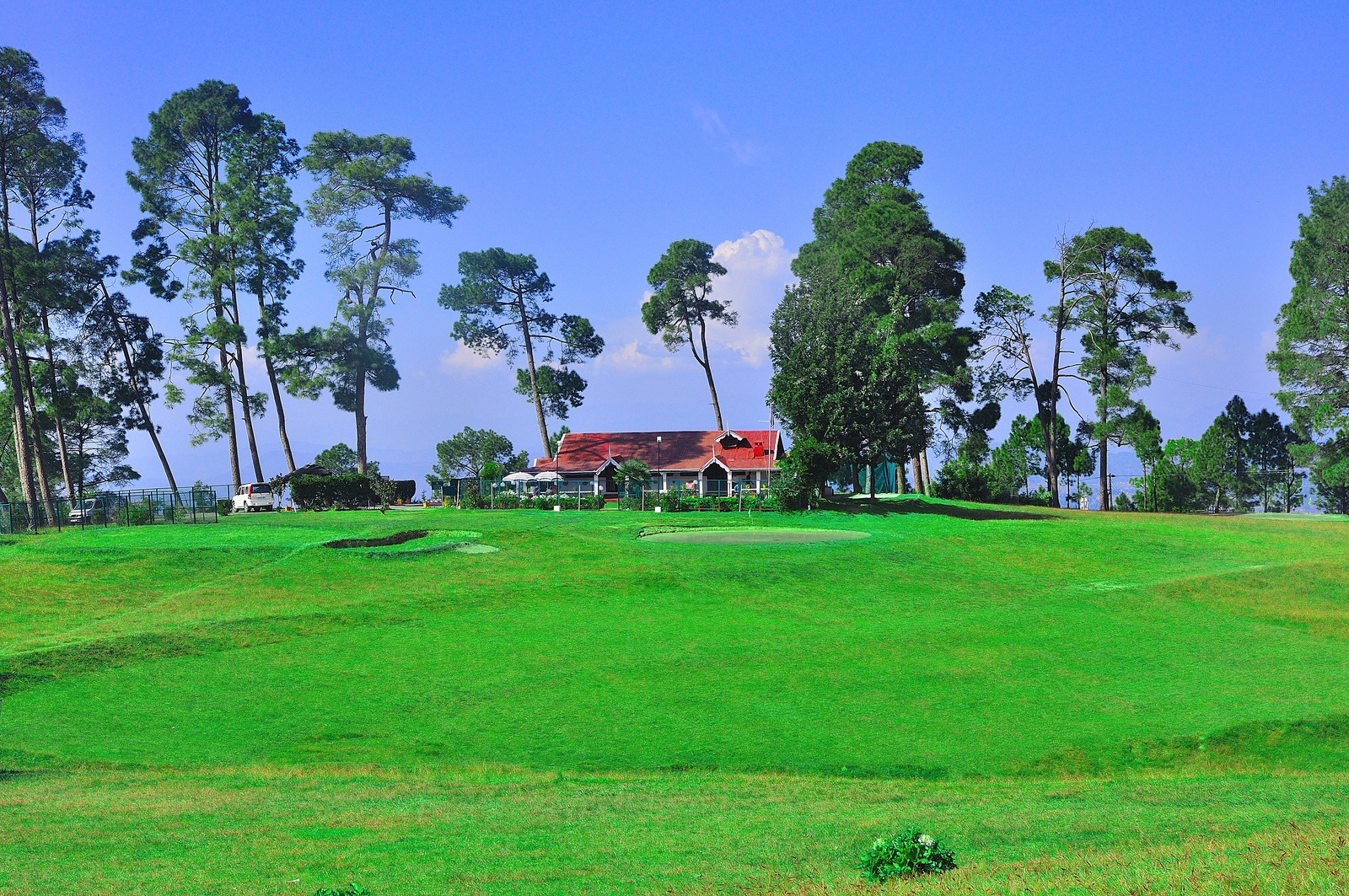 Kumaon always throws in so many surprises. If you think that you may have seen all the best places in Kumaon Uttarakhand, then you can be wrong. Some very scenic places are not so touristy in nature. Yet, they are so beautiful, and it is true because not many people know of them. You can plan a visit to all these places on your trip to Uttarakhand. We have given our top picks in this post so that you can include them in your Uttarakhand tour itinerary. The next time you visit Uttarakhand, here are the top 10 offbeat destinations in Kumaon Uttarakhand that you should visit.
Munsiyari
The Kumaon region in Uttarakhand has so many offbeat destinations like Munsiyari. Munsiyari is best described as 'Little Kashmir' due to its picturesque beauty and natural landscapes. Munsiyari is close to the borders of India, Tibet, and Nepal. There are many vantage points in Munsyari from which you will have clear views of Nanda Devi, Panchchuli, Nandakot, and many other mountain peaks.
What is Munsiyari famous for?
Munsyari is famous as the base for treks to Johar Valley, Milam, Ralam, and Namik glaciers.
Places to visit in Munsiyari
Birthi Falls, Madkot Village, Betulidhar, Maheshwari Kund, Khaliya Top.
Activities in Munsiyari
Treks to Ralam, Namik, Milam Glaciers, and Johar Valley, Village tours, Bird watching, shopping for Kumaoni handicrafts.
Chaukori
Chaukori is a tiny hamlet with immense natural beauty. The apple orchards, pine and oak forests, and magnificent ice-capped mountains lend scenic beauty to Chaukori. Chaukori is named due to its bowl shape. Chaukori offers some of the best views of sunrise and sunset.
What is Chaukori famous for?
Chaukori is famous for its numerous Hindu temples, tea gardens, and Pahadi cuisine.
Places to visit in Chaukori
Nag Devta Temple, Chineshwar Waterfall, Berinag, Dharamghar.
Activities in Chaukori
Forest walks, village tours, nature photography.
Binsar
Binsar is one of the top offbeat destinations in Kumaon Uttarakhand. The vantage points in Binsar like Zero Point offers majestic views of Nanda Devi, Chaukhamba, Panchchuli, and Kedarnath mountain peaks. The pine and deodar forests in Binsar are best for spotting Himalayan birdlife.
What is Binsar famous for?
Binsar is famous for its amazing mountain views, bird watching, and ancient Hindu temples.
Places to visit in Binsar
Kasar Devi Temple, Zero Point, Chitai Golu Devta Temple, Khali Estate, Binsar Wildlife Sanctuary, Bineshwar Mahadev Temple.
Activities in Binsar
Bird watching, nature walks, trekking, camping, skiing.
Lohaghat
Among the top 10 offbeat destinations in Kumaon Uttarakhand is Lohaghat. Lohaghat is on the banks of the Lohawati River. Lohaghat is a little-known hill station in Uttarakhand. There are lush green forests of pine and deodar in Lohaghat. Lohaghat was the capital of the Chand dynasty kings who ruled here.
What is Lohaghat famous for?
Lohaghat is famous for its forest walks, yoga, meditation, and trekking.
Places to visit in Lohaghat
Banasur ka Kila, Mayawati Ashram, Abbott Mount, Devidhura.
Activities in Lohaghat
Angling, Fishing, Nature walks, trekking, camping.
Pangot
Another name in these top 10 offbeat destinations in Kumaon Uttarakhand is Pangot. Pangot is close to Nainital, and the road route from Nainital to Pangot goes through forested regions. The birdlife in Pangot teems with Himalayan species and migratory birds. Pangot is not very well known as yet, and you will not find too many tourists here.
What is Pangot famous for?
Pangot is famous for its bird watching, trekking and hiking trails, and camping.
Places to visit in Pangot
Snow View Point, Kilbury Bird Sanctuary, Eco Caves, Tiffin Top.
Activities in Pangot
Bird watching, trekking, camping, sightseeing.
Mukteshwar
Mukteshwar is one of the top 10 offbeat destinations in Kumaon Uttarakhand. Its unexplored location in the Kumaon hills makes it a great place to view panoramic mountain peaks. Mukteshwar Dham is a famous Shiva temple in Mukteshwar. The mythological legends have made Mukteshwar a very holy place to visit.
What is Mukteshwar famous for?
Mukteshwar is renowned for its ancient temples, apple orchards, and mountain scenery.
Places to visit in Mukteshwar
Mukteshwar Temple, Dhanachuli, Chauli ki Jali.
Activities in Mukteshwar
Trekking, hiking, camping, rock climbing, paragliding.
Kausani
Kausani is an unexplored gem of a hill station. Mahatma Gandhi aptly described Kausani as the 'Switzerland of India' due to its mesmerizing natural beauty. It is this that makes Kausani one of the top 10 offbeat destinations in Kumaon Uttarakhand, Kausani is a place of dense pine forests and mountain scenery. You can watch unhindered views of Panchchuli, Nanda Devi, and Trishul mountain peaks from Kausani. Himalayan and migratory birds can also be seen in Kausani.
What is Kausani famous for?
Kausani is famous for its pine forests, scenic views of Nanda Devi and Trishul peaks, and museums.
Places to visit in Kausani
Baijnath Temple, Sumtranandan Pant Museum, Bageshwar Temple, Anashakti Ashram.
Activities in Kausani
Visit museums, nature walks, shopping, and village tours.
Dharchula
Dharchula is one of the top 10 offbeat destinations in Kumaon Uttarakhand. Dharchula is home to Bhotiya tribal community who live here. Dharchula is a stopover camping place for pilgrims who are on their way to Kailash Mansarovar Yatra and Adi Kailash Trek. Dharchula offers majestic views of Himalayan mountain peaks like Nanda Devi and Panchchuli peaks.
What is Dharchula famous for?
Dharchula is famous for dry fruits, camping for Kailash Mansarovar Yatra, and Bhotiya tribal festivals.
Places to visit in Dharchula
Narayan Ashram, Askot Musk Deer Sanctuary, Chirkila Dam.
Activities in Dharchula
Nature walks, village tours, tribal festivals, shopping for handicrafts.
Bhimtal
We have rightly included Bhimtal in the top 10 offbeat destinations in Kumaon Uttarakhand's list of places. Its more famous neighbor, Nainital, eclipses Bhimtal. But the natural beauty of Bhimtal is pristine and unpolluted. This also makes Bhimtal cheaper than Nainital. Bhimtal is named after Bhima, one of the Pandava brothers from the epic Mahabharata. Bhimtal Lake is the most famous attraction in Bhimtal. The pine forests, ancient temples, birdlife, and mountain scenery is what make Bhimtal so unique.
What is Bhimtal famous for?
Bhimtal is famous for Bhimtal Lake, Bhimeshwar Temple, and excursions to nearby places.
Places to visit in Bhimtal
Bhimtal Aquarium, Bhimtal Lake, Nal Damyanti Tal, Bhimeshwar Mahadev Temple, Butterfly Research Centre, Folk Culture Museum.
Activities in Bhimtal
Boating, trekking, paddling, nature walks.
Patal Bhuvaneshwar
It is the mystery that makes Patal Bhuvaneshwar one of the top 10 offbeat destinations in Kumaon Uttarakhand. Patal Bhuvaneshwar is a prehistoric limestone cave that is also regarded as one of the Shiva temples. You will have to crawl through a long narrow tunnel to reach the shiva linga. It is said that 33 crore Hindu deities live in this temple of Patal Bhuvaneshwar.
What is Patal Bhuvaneshwar famous for?
Patal Bhuvaneshwar is famous for its limestone cave formation. This is a very prehistoric cave and is even mentioned in Hindu scriptures.
Places to visit in Patal Bhuvaneshwar
Patal Bhuvaneshwar Caves, Berinag.
Activities in Patal Bhuvaneshwar
Meditation, pilgrimage tour.
FAQ UTTARAKHAND
Can I visit these offbeat destinations from Delhi?
With our Uttarakhand tour packages, you can visit all the above-given top 10 offbeat destinations in Kumaon Uttarakhand from Delhi.
Why are they called offbeat destinations?
The above-given top 10 offbeat destinations in Kumaon Uttarakhand are not so much visited by tourists and are not as very famous as other tourist destinations in Uttarakhand.
What is the best time to visit these offbeat destinations in Kumaon Uttarakhand?
You can make a Kumaon tour plan and visit all the above offbeat destinations in the months from March to May or October to December.
---
---
STAFF'S PICKS &
Related Posts