St. Petersburg's Annual Art Festival
Posted On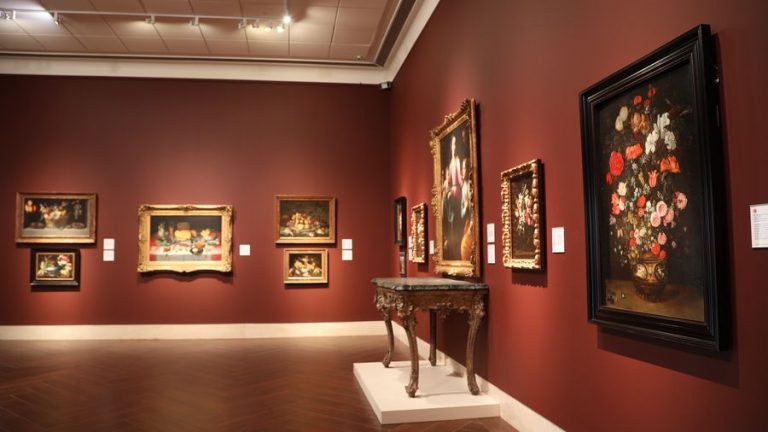 Discover the magic of Russia
St. Petersburg is one of the most beautiful cities in the world. Not only in art but also in rich cultural traditions. Besides, it is also known for great literature. Especially during winters the visual arts, and operas rules here. Certainly, you can experience the most stunning winters here. 
St. Petersburg speaks of its glorious past. Also, there are many facts related to it. Though politics has been great here, so are the different names. Until now, it is the home to the highest cathedral of Russia. Named as, Peter and Paul cathedral. 
Above all, the architecture of St. Petersburg is the highlight. Its a perfect illustration with numerous facades of buildings. One of the famous ones is Mikhailovsky Castle which is presently a Russian Museum. Particularly, this castle stands for harmony. 
Did you know that St. Petersburg is surrounded by water? As a result, it is also known as Venice. This city altogether has 300 bridges. Another key point is, from one bridge other 7 are also visible. Also, St. Petersburg has the deepest metro in the world. 
Additionally, St. Petersburg is known as the capital of trams. The longest tram route is almost 600 kms. Furthermore, it is also recorded in the Guinness Book of Records. 
Magical history and arts.
Architecture in the highlight.
Visit castles and museums.
Bridges to trams, all iconic.
St. Petersburg fine art festival
To begin with, in this art festival many artists gather. Specifically,  the fine art festival is sponsored by the city of St Petersburg. Generally, as well, streets of St Petersburg are filled with souvenirs, arts etc. In particular, the majority of the works are form local artists. 
Not only there are small art galleries but also, high specialized ones too. Furthermore, there are commercial as well as contemporary galleries. Moreover, all the artists are here as special ones. St petersburg is the homeland of many artists. 
Moreover, you must lock the dates of the fine art festival in 2023. This time it is in South Straub Park on February 11-12, 2023. In fact artists from the United States and Florida stream here. To showcase their best work. Also, it's a great opportunity for you to buy some art works. Both for home and offices. 
The timings for 11-12 February would be 10am to 5pm. Certainly, the great place for artistic minds to gather. Furthermore, there are numerous art works. Starting from painting, glass art, digital art, fibre art and so much more.
Streets filled with arts.
Mixed Galleries.
Location for art festival: South Straub Park
Final dates are February 11-12, 2023.

St. Petersburg Annual Sarasota Winter Fine Art Festival
Sarasota Winter Fine Art Festival will be conducted on 7-8th January 2023. Firstly, this annual fine art festival is held in Sarasota. To be precise in JD Hamel Park at Gulfstream and Main Street. Above all, the whole event is hosted by the Sarasota Enrichment Association.
Meanwhile, it's a great opportunity to learn about artisans. And obviously you can purchase some local art work. Also, make sure to explore the outdoor galleries. Undoubtedly, there are many varieties available. Such as, ceramics art, glass art, wood art, and much more.
Also, if you yourself have specific details about the art work. Specifically, then you can discuss with the artists. In particular, you can get some artworks customized too. After all, the focus is to deliver the best and unique ones.
The timings for 7- 8th January 2023, would be 10am to 5pm. Which is basically saturday and sunday. You can definitely have a great time amidst all the art works.
Prime location will be Sarasota.
Date would be 7-8th January, 2023.
Varities of art.
You can customize the artwork.
St. Petersburg best attractions
St. Petersburg in Russia is cosmopolitan yet historically rich. Basically, art speaks louder here. St. Petersburg is especially filled with inspiration. Starting from the State Hermitage museum. Basically, the second largest art museum with 3 millions of artefacts. It's quite massive.
St. Petersburg has the Alexander Column. Basically, it is significant for victory. It stands tall in the winter space. Besides, there is Peterhof Palace which is quite huge. The entrance itself is massive, with 64 fountains. You Can explore both historic and landscape at the same time here.
The Eliseyev Emporium building clearly should not be missed. Specifically, window displays are the main attraction here. Altogether, it used to be an extremely luxurious building. At the present time, it has been converted into a food complex. Hence, trying out cuisines is worthy enough. 
Russian literature is the key to this place. Furthermore, you must visit the Academy of Russian Sciences. Not only Russian art but also you will find some original manuscripts. Clearly, the best place to understand the rich culture.
Visit the State Hermitage museum.
Explore the Alexander Column.
Visit the Eliseyev Emporium building.
Academy of Russian Sciences.
St. Petersburg water attractions
Basically, St. Petersburg city is built over 42 islands. Also, it is surrounded by 300 bridges within the city. Altogether many cities are interconnected through it. As a matter of fact, history & Vistas can go together. The historic art of the city is visible over the water.
Besides, you can opt for boat cruising. Especially, you can explore the canals, and river Neva. furthermore, its the venice as in floating city. Because of that, you can experience floating restaurants. Specifically, you can party on boats.
Likewise you must try out Russian delicacies. In Particular, you must try " Zakuski" which involves meaty dishes. You can also try alcohol. Russia is overall known for cheap liquor. Obviously, it is the coldest country. To keep oneself warm alcohol are needed.
Surely water trips can be made.
Floating restaurants.
Russian delicacies.
Coldest country.
Frequently asked questions
Q1. Where will the St. Petersburg fine art festival to be conducted?
Ans: South Straub Park, St. Petersburg.
Q2. When will the St. Petersburg fine art festival be conducted?
Ans: February 11-12, 2023. From 10am to 5pm.
Q3. St. Petersburg is known for what?
Ans: St. Petersburg is known for Art and History.
---
---
STAFF'S PICKS &
Related Posts