Due to the epidemic, when this year of 2020 arrived and go, it was not known. But by the end of this year, you can make it very memorable by visiting the hill stations of India. The highest sense of living and subsistence life is located at the hill station of India. With your friends, family, children, or your new life partner, You can come and breathe freely in these beautiful hill stations.
Now, to make the moments of life even more memorable then this flurry of mountains went through the heart in such a way that will make your journey unique. After the long research and analysis here are our suggested 5 best hill stations in India that you must visit in 2020.
☉ Gulmarg (Jammu and Kashmir)
Gulmarg is one of the best hill stations in India. The natural beauty, the generosity of the land, the horticultural icy-greenery, and the spiritual mosques will make you feel lost here. This place Gulmarg, 50 km from Srinagar, is also famous for its adventure activities. Visit this hill station, it is ready to welcome you any time.
Famous tourist attractions:
Gulmarg Biosphere Reserve
Shark Fin
Gulmarg Gondola
Golf Course
Maharani Temple
Kongdori
Things to do:
Snowboarding
Skiing
Golfing
Ride
wildlife explore
Best time to visit: November to February
☉ Auli (Uttarakhand)
Uttarakhand is a place that is exactly renowned for its mountains and hill stations. One of the best hill stations of Uttarakhand is Auli. Like Gulmarg, Auli is also well-known for its adventure sports activity. People come internationally here to trek near Gorson Bugyal and Kuari Pass. At the same time, the panorama of majestic peaks like Nanda Devi and Neelkanth appends to this adventurous getaway in Auli. The landscape of these litigants and together some of your beloved will stop here.
Famous tourist attractions:
Kwani Bugyal
Gorson Bugyal
Chenab Lake
Auli Artificial Lake
Narsingh Temple
Nanda Devi National Park
Things to do:
Skiing
Snowboarding
Ropeway Ride
Trekking
Camping
Hiking
Best time to visit: August to January
☉ Coonoor (Tamil Nadu)
Coonoor, a beautiful scenic hill station situated on the hills of the Nilgiri Mountains, will make you feel different than all other hill stations. The hill station here is famous for its fragrant tea and Kuruniji flowers. Lambs Rock, Laws Falls, Dolphin Nose, Tiger Hill Cemetery, and Heritage Train will serve you with love to see the beauty of South India.
If you want to see something different and appreciate it, then definitely reach here.
Famous tourist attractions:
Lamb's Rock
Droog Fort
Tiger Hill Cemetery
Laws Falls
Highfield Tea Factory
Tranquil Tea
Pasteur Institute
Things to do:
Toy Train Ride
Picnic
Shopping
Trekking
Waterfalls sightseeing
Best time to visit: September to December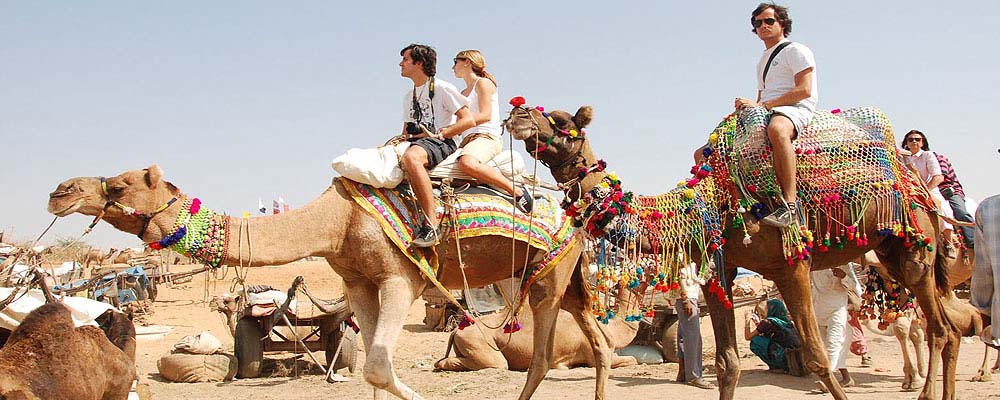 ☉ Mount Abu (Rajasthan)
Never underestimate this place in the name of a hill station. It is the only hill station in Rajasthan but the time spent here is going to be remembered for eternity. Here, hundreds of newly married couples will be seen walking with their hands in their hands. Aravali hills gleaming by the sun, sensational flowing lakes, and revered temples are the specialty of the place. But the best thing here is to watch the sunset. If you are fascinated with nature then this hill station will give you happiness.
Famous tourist attractions:
Dilwara Jain Temples
Nakki Lake
Mount Abu Sunset Point
Abu Road
Adhar Devi Temple
Guru Shikhar
Achalgarh
Peace Park
Trevor's Tank
Things to do:
Boating
Trekking
Rock Climbing
Wildlife Sightseeing
Birding watching
Spelunking
Best time to visit: November to March
☉ Gangtok (Sikkim)
Gangtok is the capital of Sikkim and is the most preferred hill station in the North East. It is one such hill station that will give you the pleasure of everything, from adventure activities to the grandest beauty of the peaks like Kanchenjunga. You can do all the adventure sports like trekking, paragliding, river rafting, campaigning, skiing, at a single hill station. The amazing civilization of ancient times, the mountains showing limitless grandeur, and the touches of clouds does not give anyone a chance to go after coming here.
Famous tourist attractions:
Seven Sisters Waterfalls
Ganesh Tok
Hanuman Tok
Cholamu Lake
Kanchendzonga National Park
Shingba Rhododendron Sanctuary
Things to do:
Skiing
Trekking
Cable Car Ride
River Rafting
Paragliding
Mountain Biking
Best time to visit: October to January
People have nature inside to always stop, but their soul is always in search of something new. A mountain is a place where many people get a new direction in their life. If you have chosen in your mind that once you have to see these gorgeous mountains and hill stations of India, then take this list of "5 best hill stations in India that you must visit in 2020" seriously. Japji Travel ensures that it will be the best journey of your life. happy journey!