ARACENA – HUELVA PROVINCE'S BREATHTAKING CAVES & LOCAL FOOD
Posted On August 25th, 2022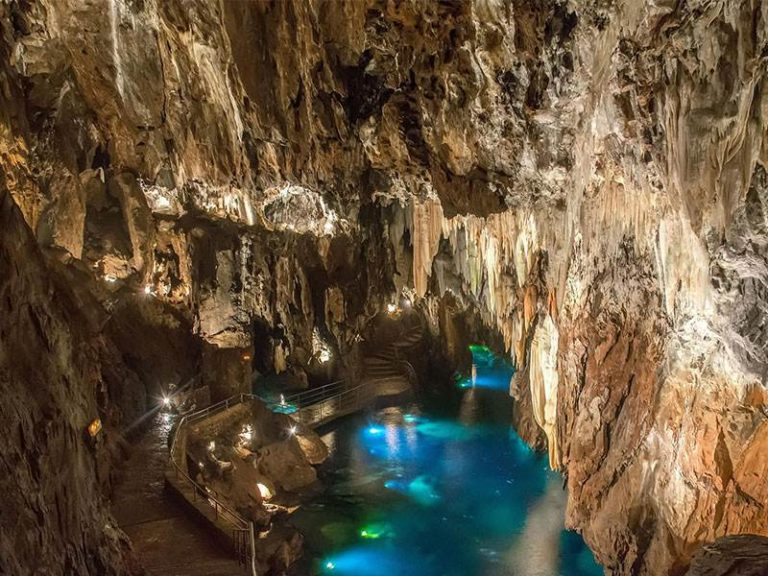 One of the beautiful places located in the Huelva province is the dazzling Aracena. Spain has never let down its visitors to entertain and soak in its natural charm. Similarly, Aracena will charm you to bounds, and the credit goes to its dreamy destination. There are many best places to visit in Aracena including lofty mountains and green lands.
Aracena is known for its whitewashed houses, tempting cuisines, beautiful architecture, and historical places. This is the best place for a long weekend getaway to unwind and relax in the beauty of nature mixed with modernity. 
Mesmerizing caves and enjoy the best local food in Aracena
Aracena is one of the quaint towns of Spain. Its overall population is about 80000 approx. So, you can imagine how peaceful the land would be. Being densely populated this place is close to nature and lets you enjoy the true culture of Spain. The best places to visit in Aracena will make you experience the heavenly world.
Aracena has beautiful caves, mouth-watering cuisines, castles and ancient churches. Every nook and corner of Aracena will transport you to a world filled with peace. We have curated some of the best places to visit in Aracena. Here we go!
Breathtaking caves of Aracena
One of the top attractions of Aracena is Gruta de las Maravillas. The location of the cave seems to be unreal as there are houses surrounding the cave area. Can you imagine a cave amid the local residing area? Well, it is possible in Aracena.
Photos can't do justice to this place, you have to experience the beauty by visiting this place. There is a Lake, Shell room, Diamond room and many interesting things inside the cave.
Local food to try in Aracena
Jabugo
This is a must-try dish when in Aracena, the juiciness and tender flavour are a treat to your tastebuds. It is made of an Iberian pig which is known for its good metabolism.
Jabugo is a good combination with red wine and will make your dinner table tempting. Don't miss Jabugo when in Aracena and ditch vegan food for a while.
Mojama de Isla Cristina
Love tuna fish? Then, try Mojama de Isla Cristina. This cuisine is famous in the Huelva province, and when you taste it, you know why it is so popular. Its slow preparation process gives it a unique taste and will flutter your tastebuds.
The fish is washed and left to dry, this process allows the flavors to marinate well and give a taste that is hard to forget. You can enjoy this dish with a glass of white wine.
Cana De lomo
One of the best local foods in Aracena is Cana De lomo. This is another pork dish to delight your tastebuds. It is a cured meat that is left to observe other ingredients such as garlic, lemon, and oregano for a few days.
The mixture of all ingredients when marinated well is a delightful taste. This meat is served in slices. Enjoy it with any of your favorite drinks and make your evening a culinary experience to remember.
Bottom Line
So, now that you are aware of some of the best places to visit in Aracena and the tasty cuisines to try, you should plan a trip soon. Hurry up the mysterious caves, and the local food is waiting for you!
FAQs
1) Which are the best vegan restaurants in Aracena?
Some of the best vegan restaurants in Aracena are:
1. Montecruz
2. Arrieros
3. Veganitessen
4. Rigodon
5. Califa Tapas
2) Is Aracena good enough to visit?
Yes, Aracena will welcome you with its charm and exclusive places. It is one of the best places to plan a holiday.
3) Is Aracena good to enjoy the best nightlife?
Yes, Aracena has some of the best nightclubs to spice up your evening. Some of the best clubbing places here are:
1. Anunnaki's Club
2. Alaia Aracena
3. Estribo
---
---
STAFF'S PICKS &
Related Posts